NSU Obtains Preliminary OK For New Medical School, Enrollment Date Set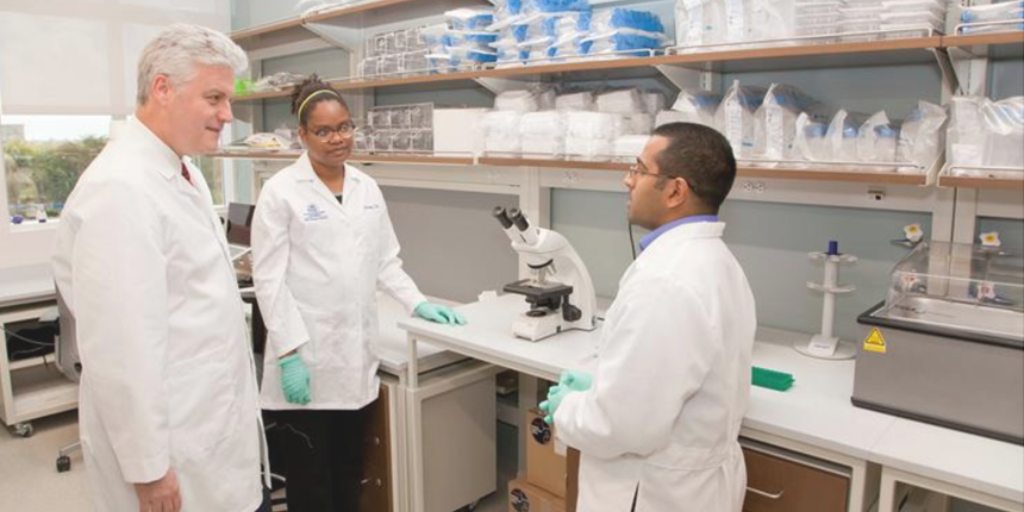 Nova Southeastern University has received preliminary accreditation for its College of Allopathic Medicine, meaning that medical students can start enrolling for the August 2018 semester.
The approval from the Liaison Committee on Medical Education would create the eighth M.D. program in Florida. NSU currently offers DO degrees through its College of Osteopathic Medicine, which will continue.
Florida has a shortage of physicians that is expected to grow as the state's population of elderly residents increases.
"The accreditation decision is a transformational moment in the history of NSU which brings the university another step closer toward NSU's Vision 2020, and its goal of becoming a nationally recognized, top-tier university of teaching, research, service, and learning," said NSU President George Hanbury.
Health care is a major focus at NSU. It already has schools of pharmacy, dentistry and nursing, plus medical research programs. It recently completed the 215,000-square foot Center of Collaborative Research on its Davie campus to host research companies. HCA plans to break ground on a 200-bed teaching and research hospital at NSU.
NSU plans to build a 200,000-square-foot interdisciplinary medical education building to house its health profession programs and medical offices.
The curriculum of NSU's new MD school would focus on research, technology and innovation while collaborating in small groups. The students will take clinical rotations at HCA East Florida hospitals and West Palm Beach VA Medical Center.
"NSU has made remarkable commitments to medical education, research and patient care, building a strong foundation for an innovative, research-intensive medical program," said Dr. Johannes W. Vieweg, founding dean of the college. "As a new medical college, we are in a unique positon to leverage institutional resources and external partnerships to create a new educational model that will transform the delivery of health care in our community and beyond."