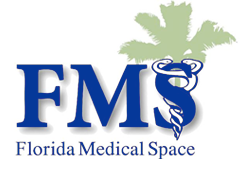 Florida's Healthcare Real Estate Experts.
UF Health Neurology Institute Development Gets $20 Million Boost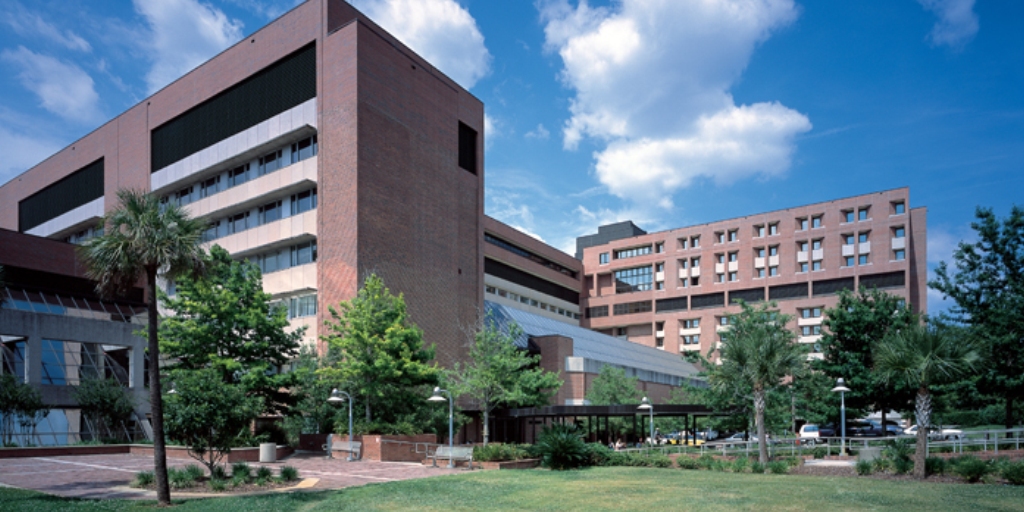 Edward Jimenez decided to pursue a career in health care management to help find a cure for his father's Parkinson's disease. What once seemed like a nearly impossible goal is now becoming a reality, Jimenez said. On Friday, Jimenez, the CEO of UF Health Shands Hospital, announced Shands will receive $40 million to start the Norman Fixel Institute for Neurological Diseases, at 3007 SW Wilson Road. The new center will treat patients and find cures for neurologic disorders. The center will open in July, Jimenez said. About 150 medical researchers, professors and students gathered Friday in front of what will soon become the institute. Jimenez said Lee Fixel, a partner with the investment firm Tiger Global Management, donated $20 million to the creation of the project. UF will match the donation, which will make the total contribution $40 million. Lee, Jimenez and Shands doctors have been planning the project for more than 20 years, Jimenez said. Lee said he donated to the project to give it the financial boost it needs to succeed. Fixel previously invested in Facebook, LinkedIn, Eventbrite and Souq, an e-commerce marketplace run by Amazon. "Lee is helping what is already great become greater," Jimenez said. "He has a family and a job, but he still puts helping others first as well." The project hopes to raise another $60 million to continue hiring well-known researchers and their teams, Jimenez said. The current $40 million will help continue the building's construction, which began in November, and allow the institute to recruit five top researchers across the country to begin seeking treatments. After meeting Fixel two decades ago, Jimenez said the two came up with the idea to start an institute at UF to search for treatments for Parkinson's, Alzheimer's disease, Lou Gehrig's disease, also known as ALS, and other neurological conditions. "The ability to bring together some of the best minds in medicine can make an exponential impact," Fixel said. Florida is arguably hit the hardest by cognitive disorders due to it being the third most populous state with an aging demographic, said Kelly Foote, a UF neurology professor and co-director of the Norman Fixel Institute for Neurological Diseases. The Normal Fixel Institute for Neurological Diseases will be able to find a cure for the millions who are diagnosed, Foote said. "We are looking for the smartest and are trying to identify five researchers that are willing to come," Foote said. "But most importantly, willing to make a lasting impact in the lives of others."
Florida House Readies Renewed Push On Hospital Regulations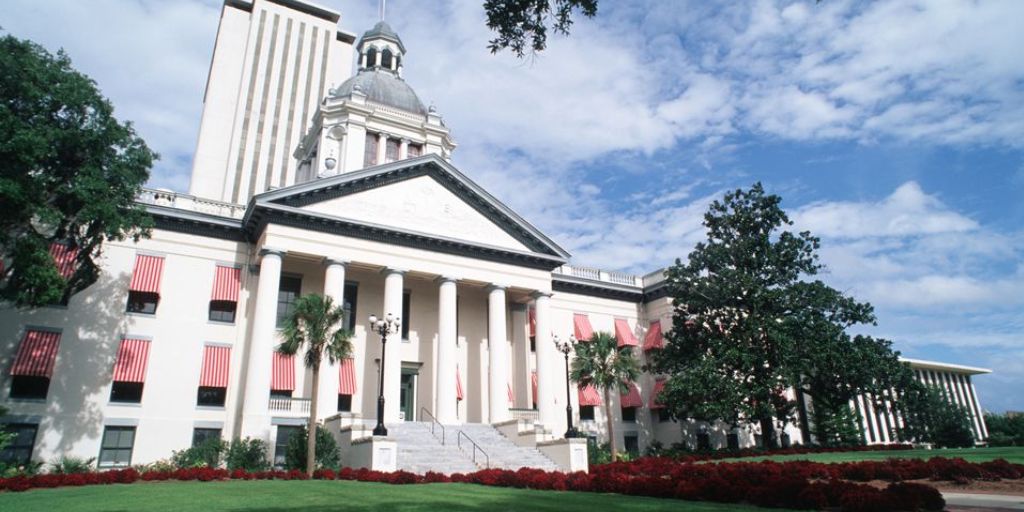 While the Republican-controlled House is taking aim again at Florida's certificate-of-need laws, a top state official testified this week that many new hospitals are going through the existing regulatory process with little problem. Florida is one of 35 states that have laws designed to require health-care providers to justify the need for certain types of new facilities and services. Some GOP lawmakers, including House Speaker Jose Oliva, R-Miami Lakes, have argued that such regulations unnecessarily drive up the cost of health care by artificially restricting the market and maintain that the state should take more of a "free market" approach to health care. Molly McKinstry, a deputy secretary for the Florida Agency for Health Care Administration, told House members that in recent years most new hospitals have gone through the state's current process without getting bogged down in regulatory fights. Those fights, which often include a hearing before an administrative law judge, can drag out for one to two years. McKinstry said 25 acute-care hospitals received initial approvals over the past seven years. Of those 25 hospitals, 13 were approved without competitors challenging the certificates of need backed by regulators. Nine other hospitals were ultimately approved, and only three did not receive the final go-ahead. Florida has scaled back its certificate-of-need laws several times over the last two decades. Rep. Cary Pigman, an Avon Park Republican who chairs the House Health Market Reform Subcommittee, told members of his panel that they can expect another CON rollback proposal during the 2019 session, which starts March 5. While Oliva has sounded off on what he calls the "hospital industrial complex," his counterpart, Senate President Bill Galvano, R-Bradenton, has been more cautious, urging against complete deregulation of the health care market. House leaders in recent years have repeatedly called for eliminating or scaling back certificate-of-need laws, which also apply to such thing as building nursing homes. The effort also had support from former Gov. Rick Scott but ran into objections in the Senate. The issue has divided the hospital industry in the past, with some hospitals favoring changes in the CON process and others opposed. Also, the Florida Health Care Association, a major lobbying group for the nursing-home industry, has made maintaining the CON process for nursing homes a priority for the 2019 session, according to information posted on its website. McKinstry's hospital figures didn't include the last round of CON preliminary approvals that were announced in December. In an unusual move, the Agency for Health Care Administration approved eight CON applications for new hospitals, The state approved two new hospitals in Miami Dade County, a 100-bed acute care facility planned by the Public Health Trust of Miami Dade — which operates the Jackson Health System — and an 80-bed facility planned by a subsidiary of its competitor, the Hospital Corporation of America. The agency also approved competing CON applications for new hospitals in Seminole and Orange counties.
Orlando Health Plans 2 New Downtown Buildings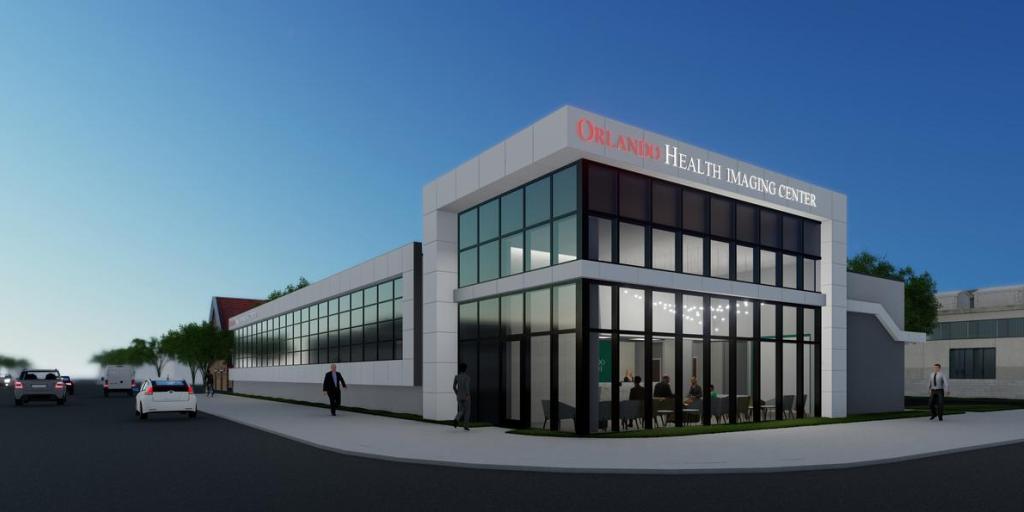 Orlando Health plans to build a pair of facilities on its downtown campus. The $3.4 billion nonprofit health care provider announced plans for a one-story, 6,800-square-foot new Orlando Health Imaging Center at 1800 S. Orange Ave. The center would provide medical imaging services such as MRI and CT scans. Orlando Health didn't provide construction cost estimates, but it may cost roughly $2 million to build, according to industry standards. "We're excited about bringing this new flagship imaging center to the heart of the Downtown South district on Orange Avenue," Matt Taylor, vice president of asset strategy for Orlando Health, said in a prepared statement. "In addition to serving patients with the most technologically-advanced equipment in a welcoming setting, we are providing convenient patient parking adjacent the building. The new location offers patients easy access to imaging services near their work or home." The other facility, which will be built on 121 W. Copeland Drive between Sligh Boulevard and Lucerne Terrace, includes a nine-level, 895-space parking garage for staff and patients, which could be as large as 161,000 square feet. The structure, which could cost up to $25 million according to industry standards, also will include more than 12,000 square feet of medical office space on the ground level, plus an attached five-level, 42,000-square-foot medical office building. Orlando Health previously closed on the Copeland property on June 18 for $833,500. The land was previously owned by the city of Orlando/Orlando Utilities Commission. Orlando Health has submitted plans for both projects to the city of Orlando and is seeking approval to begin construction. Construction on the imaging center is expected to begin this spring, with completion by fall 2019. The Copeland Drive building is planned to begin spring 2019, with completion expected for nine months later. The development team for the imaging center includes Nashville, Tenn.-based architect Gresham Smith & Partners along with Titusville-based general contractor Rush Construction Inc., while Apopka-based Finfrock is the design/build firm for the parking garage and office building, Taylor told Orlando Business Journal. All Orlando Health positions at the two facilities will be filled by current employees, and the projects are expected to add 100 total construction jobs. Rush Construction could not be reached for comment. Finfrock decline to comment on the construction price, citing confidentiality. Orlando Health's eight Central Florida hospitals have a total of 3,300-plus beds. It has the area's only Level One Trauma Centers for adults and children, and is a teaching hospital system. Its hospitals are: Orlando Regional Medical Center, Dr. P. Phillips Hospital, South Seminole Hospital, Health Central Hospital, the Arnold Palmer Hospital for Children, Winnie Palmer Hospital for Women & Babies, South Lake Hospital and St. Cloud Regional Medical Center. It also owns 11 urgent care centers in the region, as well as several cancer centers, freestanding ERs and more. It is one of the region's largest employers, with 23,000 workers.
Source: OBJ
AdventHealth Plans Freestanding ER In Lake Nona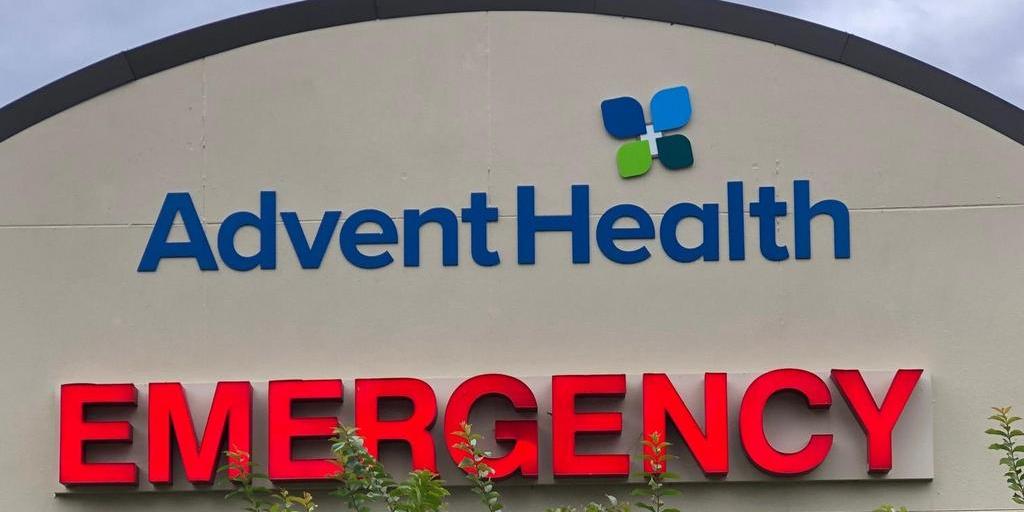 AdventHealth plans to build a freestanding emergency room with a helipad in southeast Orlando's Lake Nona community
The 18,488-square-foot facility will be built on 6.54 vacant acres at 10093 Lake Nona Blvd., which is west of Narcoossee Road, south of Lake Nona Boulevard and north of State Road 417, according to a draft agenda for the Feb. 14 meeting of the Southeast Town Design Review Committee. The project, owned by Adventist Health System/Sunbelt Inc., is seeking approval as a standalone emergency room.
The new facility is part of a growing trend in the area to build more freestanding emergency centers. Freestanding emergency centers typically are owned and operated by licensed hospitals. The facilities are not connected to a main hospital campus but offer the same comprehensive 24/7 emergency services. The number of such facilities is on the rise in Florida, in part due to overcrowded ERs, and partly due to a desire to grow hospital system revenue. Hospital systems eventually may also expand them into full hospitals if they can prove the need for a facility. For example, HCA Healthcare Inc.'s Oviedo ER, built in 2013, became a $109 million, 64-bed hospital called Oviedo Medical Center in 2017.
The state had only 26 freestanding ERs in 2016 and that number has grown to 41, according to the Florida Agency For Health Care Administration. The total count will rise to 50-plus with the Central Florida projects in the works and may go even higher, since they fulfill a strategy for hospital systems to grow revenue by bringing emergency care closer to outlying, typically affluent suburbs, where people are more likely to be able to afford health care.
This is the sixth such facility AdventHealth has in the works or already has built.
AdventHealth broke ground on another freestanding ER in Oviedo last November. The Orlando-based nonprofit health care provider will open the 19,000-square-foot AdventHealth Oviedo ER by fall 2019. The facility at 8100 Red Bug Lake Road will include two kid-friendly patient rooms, imaging technology like X-ray, CT scan and ultrasound equipment, as well as a medical laboratory.
AdventHealth, which also has freestanding ERs in Lake Mary and Winter Garden, plans to build a $12 million, 14,000-square-foot freestanding ER in Deltona as well as a $15.6 million, 19,000-square-foot freestanding ER in Waterford Lakes that's expected to open in second-quarter 2019 and have 300 temporary construction jobs and 100 permanent medical jobs at full buildout.
Its $65 million, 97,000-square-foot freestanding ER in Winter Garden opened in February 2016. That outpatient facility, which broke ground in 2013, brought 269 new jobs to the area, $14 million in additional annual payroll and a $23 million boost to Orange County's gross domestic product, Winter Garden City Commissioner Colin Sharman previously told OBJ.
Meanwhile, AdventHealth system's Altamonte Springs-based parent company Adventist Health System bought roughly 15 acres on the north and south sides of Lake Nona Boulevard in December 2017 for $9 million. The land is adjacent a vacant 67.24-acre site Adventist bought in 2016.
"Florida Hospital [AdventHealth] plans to build medical office space on the newly acquired Lake Nona property," AdventHealth previously said in an email to OBJ. "We are expanding our presence in the Lake Nona area to meet the health care needs of this fast-growing community in the years to come. Florida Hospital's goal is to make health care easier to access by having facilities located within 10 miles of 90 percent of the Central Florida population."
AdventHealth parent Adventist Health System is the second-largest employer in the area with more than 83,000 employees for 2018. The health care system operates nearly 50 hospital campuses and hundreds of care sites across the U.S. in almost a dozen states and serves more than 5 million patients each year.
Founded in 1908, the $3.36 billion nonprofit AdventHealth system headed up by CEO Daryl Tol provided $45.3 million in uncompensated health care in 2016.
Source: OBJ
Mount Sinai Medical Center Completes $275M Expansion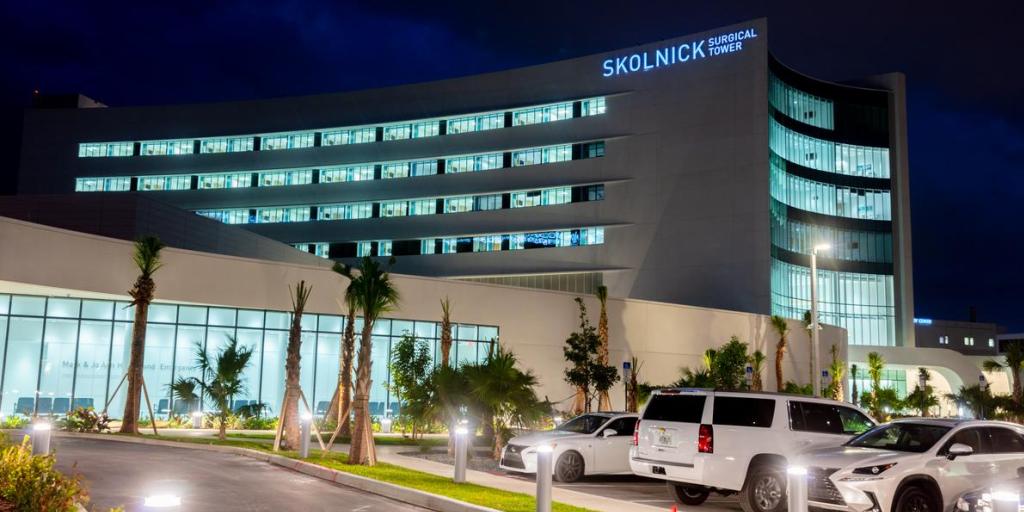 Mount Sinai Medical Center has completed a $275 million expansion with a new patient tower and emergency department. The nonprofit hospitals in Miami Beach is now all private for its 400 rooms. This will be a major help in attracting patients, welcoming visitors to patient rooms, and keeping people safer, said MSMC President and CEO Steven Sonenreich. The new hospital wing will open to patients on Feb. 2. A ribbon cutting was held Jan. 25. With about 350,000 square feet of new space in the hospital, MSMC also ramped up its hiring. It added over 200 people, from clinical staff to operational support positions, he added. "This is an enormous amount of capital deployment and it is having a big impact on the community," Sonenreich said. The new Skolnick Surgical Tower has 12 operating rooms and 154 patient rooms. The new operating rooms are equipped with the latest surgical technology and have enough room to accommodate future advances in medicine, Sonenreich said. There are also monitors so students and medical residents can watch surgeons performing procedures. "There is no question that our surgical volume will be on the rise because we are recruiting more surgeons to our staff," Sonenreich said. "And as we recruit them and they tour the facilities on this campus, that will be a great recruiting tool." The new facility was designed to withstand a Category 5 hurricane, and it was constructed at a high elevation to avoid sea level rise and flooding. The new emergency department has 50 patient care rooms. Meanwhile, the old emergency department will be renovated to add another 16 rooms in modernized facilities. MSMC is also rebuilding its kitchen. The architect of the project is CannonDesign. The building features original artwork from Anastasia Samoylova, María Martínez-Cañas, Mark Handforth, Rafael Domenech, Daniel Arsham, and Adler Guerrier. The general contractor was Robins & Morton.
Source: SFBJ
$40M Medical Office Project In Miami Breaking Ground March 6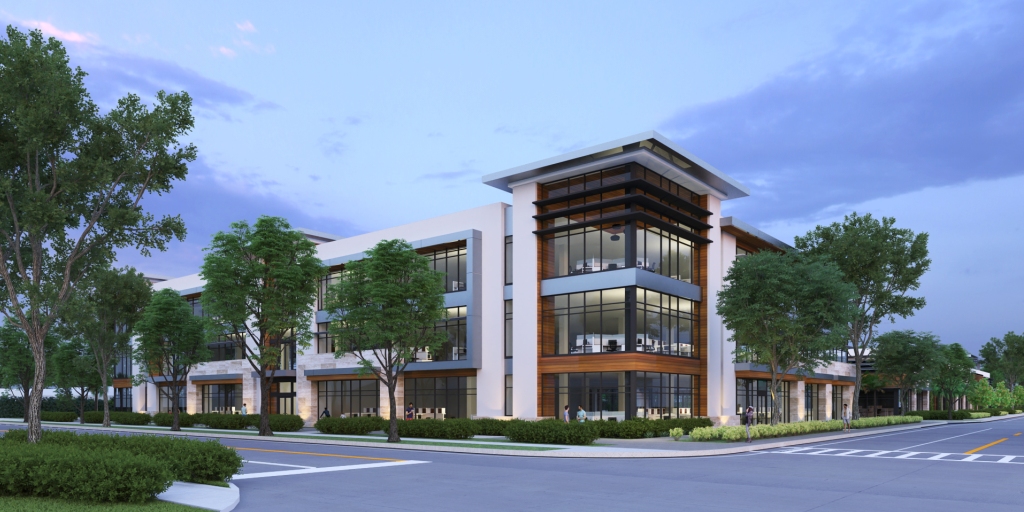 MedSquare Health, a $40 million, 116,000-square-foot, three-story Class A medical office building project is being developed by joint-owners AJP Ventures and Mas Group in Coral Gables. An official groundbreaking ceremony will be held at the site on March 6 at 10 a.m. Cushman & Wakefield Managing Director Gordon Messinger will lead leasing for the property, marketing the space to a variety of tenants in the medical field. Asking rents will begin in the low $40s per square foot net. MedSquare Health will be situated on 4.5 acres at the corner of SW 87th Ave. and SW 94th St., within the Baptist Hospital medical submarket, which is one of South Florida's primary healthcare corridors. The project will be the first off-campus, Class A medical office building developed in the submarket in over 20 years. The site is also within walking distance to Baptist Hospital, which is South Florida-based Baptist Health's largest facility and one of the largest hospitals in the nation. "With its state-of-the-art design and central location, MedSquare Health will be South Florida's premier medical office building, appealing to leading national, regional and local health care providers," said Messinger. The design of the LEED-certified building will be led by Modis Architects with careful attention to the quality of tenant and patient experience, from the work environment to outdoor gathering spaces, with an emphasis on maximizing natural light throughout with floor-to-ceiling glass windows. Dual entry will provide access from the adjoined, two-story parking garage as well as the prominent entrance on Galloway Road. Other building amenities include valet parking, a 7 per 1,000-square-foot parking ratio, an on-site café and shared conference room space. "As the aging American population lives longer, it will continue to drive demand for healthcare real estate," said Alberto J. Pérez, Founder and President of AJP Ventures. "MedSquare Health will fill a geographic gap for health professionals looking to better serve their patients. That includes aiding healthcare providers in all types of practice who are looking to open, relocate or expand in South Florida."
Hospital Closes Purchase Of Former Herald-Tribune Building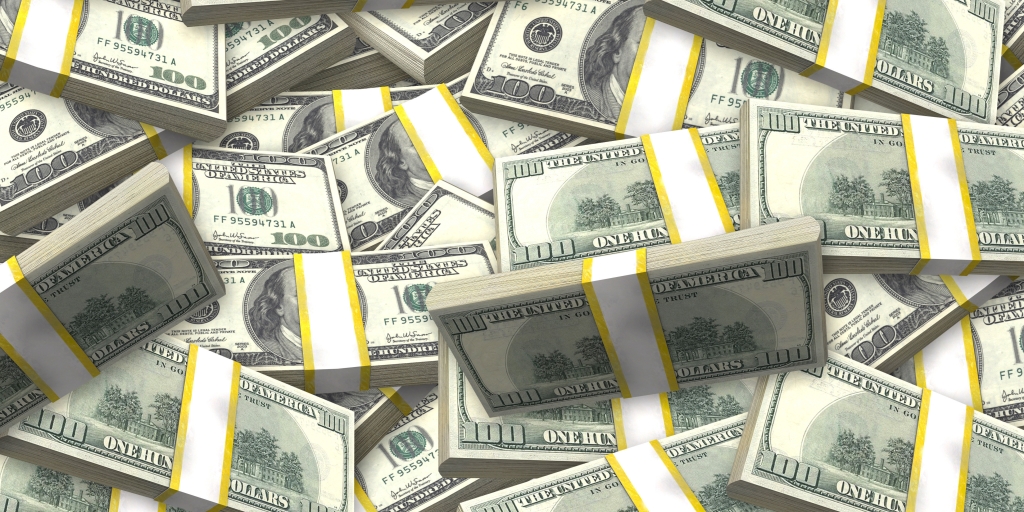 The Sarasota Memorial Health Care System has closed on the purchase of the former Sarasota Herald-Tribune building on Main Street where it plans to relocate more than 300 support-services personnel. The hospital's $17.3 million project includes renovating the three-story, 72,408-square-foot building on 3.8 acres at 1741 Main St. and constructing a one-story parking structure. Moving the employees will free space for growth on the hospital's main campus and improve "interdepartmental efficiencies" among support service departments scattered in different buildings, according to hospital officials. The hospital paid $10.68 million for the building, spokeswoman Kim Savage said Wednesday. The proposal approved in October included $2.26 million to build the parking platform on top of the existing parking lot to add 90 spaces to the current 240 ground-level parking spots. The hospital board on Tuesday approved entering into a contract with A.D. Morgan Corp. of Bradenton to design and build it. Construction is estimated to take 10 weeks. "We hope to move employees into the building this summer, but our plans depend on the amount of time it takes to obtain necessary permits and build the parking platform," Savage said. Once that construction and the building renovation is completed, employees will be moved over four to six weeks, she said. They will primarily work daytime hours Monday through Friday. "Purchasing the former Herald-Tribune building is a good move for the hospital and the community," hospital board member Tramm Hudson said. "It will allow us to expand clinical areas to better serve our growing community and relocate about 300 non-clinical staff members who now work in multiple sites to one downtown location. "We believe centralizing those team members will enable greater collaboration and efficiencies as well as provide additional parking on our main campus for our patients and visitors," Hudson said. Local developer Wayne Ruben signed a contract in June to buy the building, most recently listed for $13.95 million, with unspecified plans to redevelop the property. Officials say he approached the hospital last summer about buying the property. Sarasota Memorial had been looking into constructing a new support services facility at its Clark Road campus. Built in 2006, the building was first listed for sale at $18.1 million when it was fully leased to the Herald-Tribune and IberiaBank. The Herald-Tribune moved to the SunTrust building next door in February 2017 and the building has been vacant since SNN News Now left last month. It had been owned by an affiliate of Halifax Media Holdings of Little Rock, Arkansas, which sold the newspaper to New Media Investment Group and Gatehouse Media in early 2015. The New York Times Co., a previous owner of the newspaper under which the building was constructed for about $18 million, sold the property for $17.4 million in 2012. It was designed by the Miami firm Arquitectonica with almost 2,000 panes of glass. "It's a terrific addition for that end of Main Street,"′ said Ian Black, whose commercial real estate firm's Steve Horn represented the seller along with JLL's Brent Miller. The Sarasota Memorial Health Care System, an 839-bed regional medical center, is among the largest public health systems in Florida. It has more than 5,000 staff and 900 physicians, primarily in its main campus at 1700 S. Tamiami Trail. Its growth has created space challenges. For example, the perioperative suite and cardiology department at Sarasota Memorial Hospital are hampered by their current space and lack of room to expand, hospital staff said in its recommendation to buy the building in October. Under the plan, Sarasota Memorial plans to consolidate administrative functions that now are at four locations. Supply-chain management, corporate compliance, the First Physicians Group central business office and clinical business systems would be moved from the main campus. The "revenue cycle" operation, which includes patient financial services and registration, will move from Hillview Street. The corporate finance department will relocate from Bee Ridge Road, and physician IT services will come from the Doctors Gardens building south of the hospital across Arlington Street.
Boca Raton Regional Hospital Seeks To Raise $250M, Expand Campus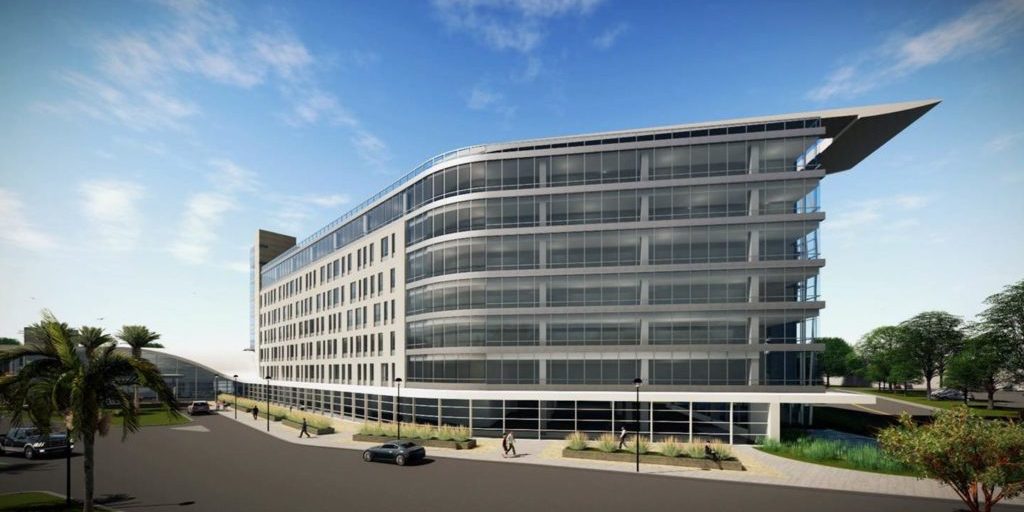 Boca Raton Regional Hospital has launched a campaign to raise $250 million for expanding, including the construction of a patient tower on its campus. The announcement came as the nonprofit hospital prepares for a merger with Miami-based Baptist Health South Florida. That affiliate is expected to be finalized in summer 2019. However, BRRH will maintain its identity. Its fundraising campaign has showcased how the Boca Raton hospital has one of the deepest donor networks in South Florida. It has already raised $115 million, with donations coming from board members Christine E. Lynn, Stanley and Marilyn Barry, Richard and Barbara Schmidt, Elaine J. Wold, and Louis B. and Anne W. Green. "We stand at the threshold of an extraordinary future for Boca Raton Regional Hospital, one borne of a powerful and visionary long-term plan," said BRRH President and CEO Jerry Fedele, who will retire after the Baptist Health deal is consummated. "As always, our supporters of the Hospital have demonstrated their spirit, commitment, and unflagging devotion by helping ensure these plans become reality. We all owe them a debt of gratitude for the sophisticated level of healthcare we will all enjoy as we move forward with this transformative initiative." The hospital hopes to expand its campus with a seven-story patient tower. This 180,000-square-foot building would include surgical suites, a patient lobby, and three floors set aside for future growth. The 400 rooms in the current hospital building would be converted to all private rooms with a major renovation, plus a 20-bed observation unit would be added. BRRH also plans to build a 972-space parking garage. "We've all come together in the spirit of Gloria Drummond, whose pioneering spirit helped build this hospital, to help take us to the next level as a healthcare provider," said Lynn, chairman of BRRH. "We hope and expect those who care deeply about sophisticated world-class healthcare will embrace this effort and help us bridge the gap between the $115 million we've raised to date and the $250 million we need to move forward. Our community has always been there for the hospital, as demonstrably as the hospital has been there for the community."
Doral Getting First Hospital As Population Continues To Rise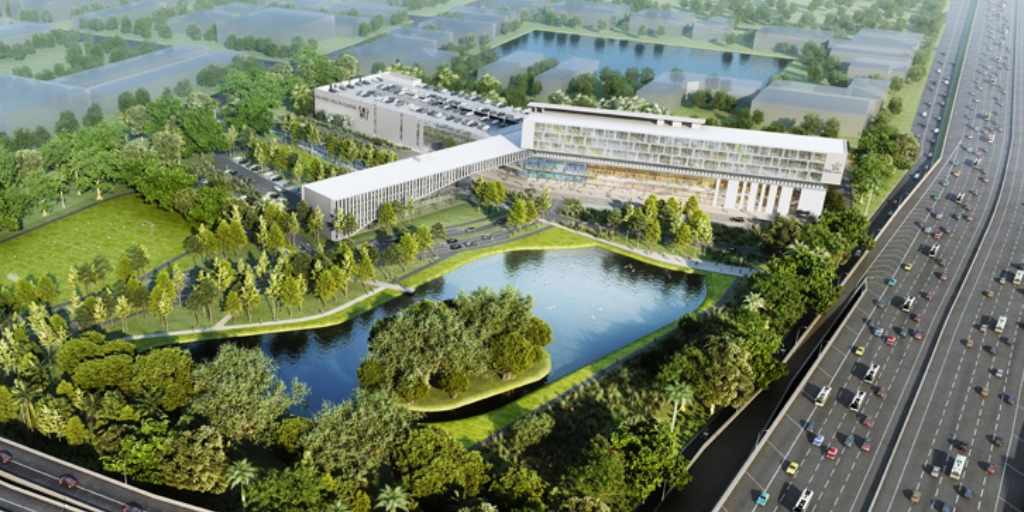 It is a $250 million project that brings Doral its first hospital. Nestled right up next to the Palmetto Expressway and 25th Street, the Jackson West Medical Center is rising fast. That's not surprising considering that up 300 workers could be on the site at one time. With an expected finish date of May 2020, the 100 bed hospital may look out of place in the midst of a warehouse industrial area. "You have over 60,000 people who live here already full time, and approximately 50 to 70,000 people daytime that work here," said Carlos Migoya, President of Jackson Health System. Migoya says that the 585,000 residents living in and around the Doral, Sweetwater and Miami Springs area have dealt with increasingly frustrating traffic. "The fact is Doral has grown tremendously and if you look at the five year plan, you will have more than 100,000 people living here," said Migoya. Other hospital organizations went to court to try and halt the project, saying that Doral was already well served by existing hospitals. "If you live in Doral, the closest hospital here is seven miles," said Migoya. "Seven miles in Doral is like dog years because of the traffic." The hospital will include an adult and pediatric emergency room, diagnostic center, outpatient clinics, a children's clinic, a separate office facility and the 100 bed inpatient hospital. Construction costs are covered by a bond issue and funds from Jackson Health System, which Migoya says is now earning money. "The demographics here, the growth in Doral, there has been a need for a complete medical center," said Migoya.
FAA Approves Ponte Health's Vertical Medical City Development to 444 Feet, Tallest Building Height Approved for Downtown Orlando in 30 Years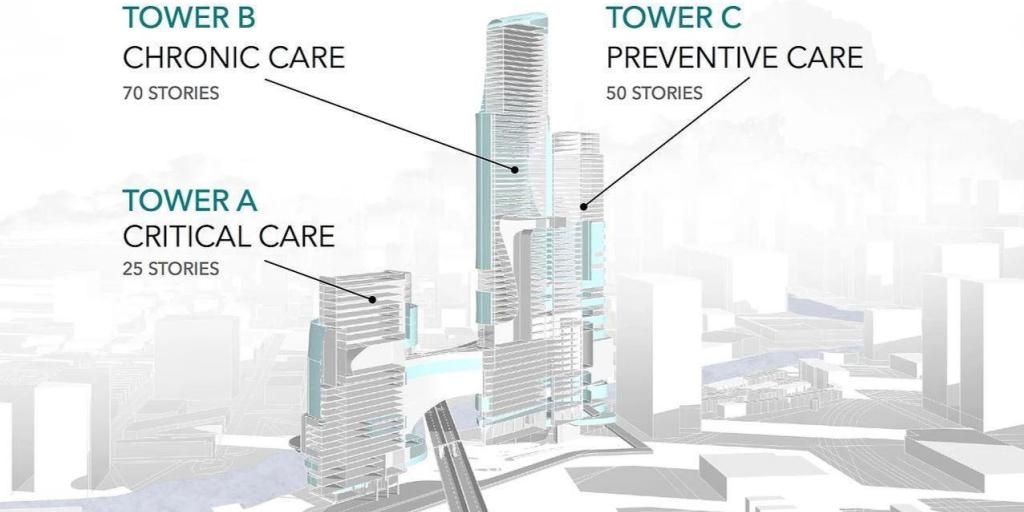 On Saturday, December 22, 2018, the U.S. Federal Aviation Authority issued its Final Determination for Vertical Medical City, new complex medical project for Downtown Orlando by developer Ponte Health Properties, LLC. FAA approved the larger portion of VMC ORL, a curved structure, to a maximum height of 444 Feet AGL (Above Ground Level). Vertical Medical City, to be built in the northern portion of the Downtown Orlando Central Business District, will be moving forward with pre-construction testing during the early weeks of the first quarter of 2019 and is currently in the Master Planning Phase. Additionally in the early Planning Phases is Vertical Medical City Chicago, as well as projected strategic international locations including London and Osaka, per the developer's corporate public records.
Development Services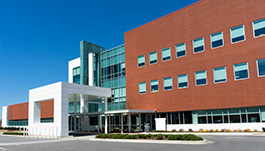 Florida Medical Space
Florida's Health Care Real Estate Leader.
Your trusted real estate advisor.
Florida Medical Space is Florida's first and only statewide, full service medical real estate company. We are a highly focused and specialized team of investment, marketing, leasing and management professionals at your full disposal so you can focus on what matters most. We've assembled the brightest and most qualified team of healthcare real estate professionals to provide unparalleled service to the physicians, healthcare executives and investors who serve the healthcare needs of residents of Florida. We are headquartered in South Florida and are also active in Central Florida, Orlando and Jacksonville. Physicians, hospital administrators, healthcare executives, landlords and investors can depend on FMS for expert guidance in all real estate matters. Call one of our trusted advisors today for a complementary analysis of your situation.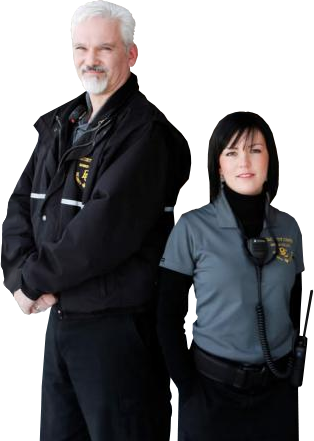 Florida Medical Space, Inc., Copyright 2014. FMS is not responsible for any errors or misinformation contained within this website.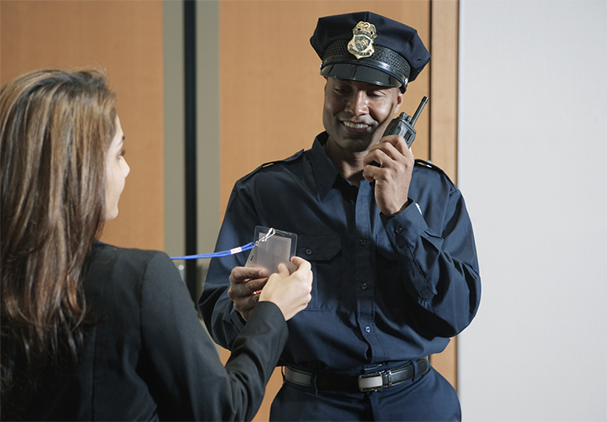 Call Us Today

Miami-Dade:
Tenant & Buyers
|
Broward:
Leasing & Sales