Florida Hospital, UCF Vying For Sanford Burnham Facility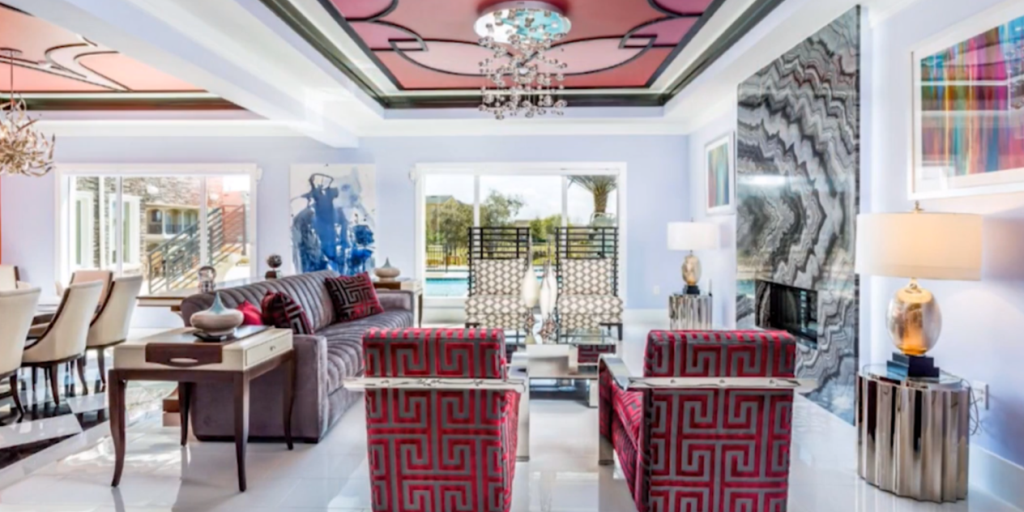 UCF and Florida Hospital are competing to acquire the Lake Nona facility where the Sanford Burnham Prebys research institute has been slowly shutting down over the past two years.
On Tuesday, the two institutions will make their pitches to the Orange County Commission, detailing how their plans would breathe life into the building that's become a shadow of the robust research center it once was despite receiving $300 million from the state, county, Orlando and private sources.
The presentations, requested by Mayor Teresa Jacobs, will shine a light on negotiations that have been developing for months behind closed doors and may finally settle the future of the facility, almost two years after the California-based institute decided to leave Florida because of a lack of money required to maintain and grow the site.
The proposals share a common theme: Each organization is partnering with an outside entity to turn the 175,000-square-foot facility into a destination cancer research and treatment center.
Florida Hospital is planning to partner with the Moffitt Cancer Center in Tampa, and establish five core programs at the facility, including translational research, drug discovery, a precision medicine research clinic, Phase 1 clinical research and a stem cell laboratory.
It's planning to invest $100 million over 10 years; create at least 205 jobs in five years and 315 jobs in 10 years, with an average base salary of $85,000; and increase the number of research faculty members to 18 in five years and 27 in a decade. It also plans to enter negotiations with the current faculty and hire at least 50 of the current Sanford Burnham employees.
The hospital does not want to pay rent to the city and county, which own the facility, but will cover all maintenance and operational costs. It is also planning to return to the state the $11 million that's left from its $155 million in incentive funds. If all goes as planned, the health system expects the transfer of the building and equipment on or before April 16.
"I think one of the major advantages of our proposal is that we're ready to be in operation from day one," said Dr. Steven Smith, senior vice president and chief scientific officer at Florida Hospital. "We're ready to go and anxious to get started."
UCF is bringing in three partners: Sarah Cannon Cancer Research Institute, which is Hospital Corporation of America's cancer research division; Provision Healthcare, a network of cancer centers and developer of next-generation proton beam therapy; and Alter+Care, an Illinois-based development and investment company. The plan is to create a comprehensive cancer research and treatment center with a focus on basic and translational research, and novel therapies such as pencil beam proton therapy.
The group is proposing to lease the facility from Orange County, with UCF's partners paying an estimated $2 million annually, although the university won't pay rent for the space its employees would occupy. The school is also planning to return the to the state the $11 million in incentive funds.
This proposal calls for creating more than 300 high-paying jobs, with annual wages that range from $60,000 to $600,000. The school is willing to offer positions at UCF to Burnham faculty who have elected to remain in Lake Nona, based on an evaluation of their productivity and fit.
Dr. Deborah German, founding dean of the medical school, described the proposal as a "once-in-a-lifetime opportunity" that would facilitate cancer research, education and patient care for UCF. Most major academic medical centers, she said, have cancer care facilities.
She said UCF drafted its proposal more recently than Florida Hospital because it needed partners to provide funding and resources for the project.
"We couldn't have done it alone," she said.
UCF presented its proposal to the school's board of trustees Thursday, which approved it.
For either proposal to move forward, all parties – the City of Orlando, Orange County, Tavistock land development company and the state – will have to give their stamp of approval.
The 20 months since Sanford Burnham's plans to leave Florida were revealed have been marked with bursts of surprise announcements and periods of total silence. A deal with the University of Florida, which involved UCF, fell apart shortly after its details became public in 2016. And major characters – first the institute's trustee chair and later the institute's CEO – have unexpectedly retired.
At one point, realizing that the institute hadn't delivered on its promise to create 303 jobs in a decade — it has met 87 percent of its job creation goal, the institute points out — the state asked for half of its incentive money back. But the request never got anywhere beyond publicly exchanged letters between the two parties.
A spokeswoman for the Department of Economic Opportunity said Thursday the department did not have any updates.
Sanford Burnham Prebys Medical Discovery Institute decided to open a research facility in Florida after receiving one of the largest incentive packages handed out by Florida. The state approved $155 million in incentives for operations, while Orlando, Orange County and Tavistock matched the amount by providing the land and building, bringing the total to more than $300 million.
But as the incentive funds began to dwindle, the California-based nonprofit said it could no longer sustain the operations and began to set in motion plans to leave, a decision that's been anything but easy to execute.
And in the meantime, facing an uncertain future and with their careers in the balance, a significant number of Sanford Burnham's faculty and staff have left.
According to Sanford Burnham's latest scientific report ending on June 2017, 18 faculty members were still at the institute, down from the total of 27 primary faculty researchers the institute had recruited since arriving in Orlando a decade ago.
The departures began to accelerate last August, starting with Dr. Daniel Kelly, the institute's scientific director, who's now at the University of Pennsylvania. Since then, other faculty members have accepted jobs across the county — at University of Minnesota Medical School, Vanderbilt University and University of Texas San Antonio. Four recently signed on to join Johns Hopkins All Children's Hospital in St. Petersburg and are planning to take some of their laboratory staff with them.
Sanford Burnham's last high-profile recruit, Dr. E. Douglas Lewandowski, has also left. After just a little over two years here, he accepted a position at the Ohio State University.
/wp-content/uploads/2020/08/florida-medical-space-logo.png
0
0
admin
/wp-content/uploads/2020/08/florida-medical-space-logo.png
admin
2018-01-21 22:50:50
2018-01-21 22:50:50
Florida Hospital, UCF Vying For Sanford Burnham Facility