Cleveland Clinic Florida Offers 'Concierge Medicine' — For $4,000 A Year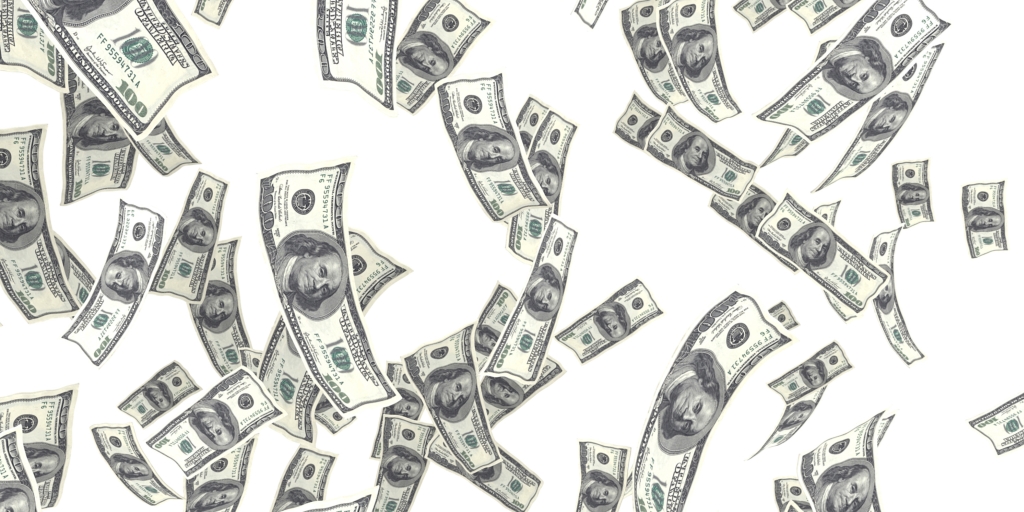 Would you pay $4,000 a year for "consistent, comprehensive medical care to meet your specific healthcare needs and goals"?
How about for "the ability to reach your physician 24 hours a day, 365 days a year"?
Cleveland Clinic Florida is betting its new Concierge Medicine program will attract at least 300 patients willing to pay $333 a month — over and above each member's normal health insurance or Medicare coverage — for an added layer of attention and treatment.
Although the definition of concierge medicine varies, it typically refers to an arrangement between a patient and a primary care physician in which a patient pays an annual fee in exchange for more personalized access. Several models offer longer visits and faster appointments, including same-day visits. Providers typically do not accept health insurance, and fees are charged for additional services such as diagnostic tests.
Concierge medicine can also refer to a highly specialized membership model marketed to affluent patients as a way to jump the line and access a higher level of care. A June 2017 New York Times story described a $40,000-a-year service for wealthy Americans that arranges appointments with the nation's top specialists and meets patients at their workplaces, or even at airports.
Cleveland Clinic Florida's new program makes no such promises, but a news release pledges it will provide "consistent, comprehensive, personalized medical care while cultivating in-depth patient-physical relationships that support patients' health goals."
In an emailed statement, Cleveland Clinic Florida's president, Dr. Wael Barsoum, said exploration of a concierge medicine program began in 2016 "at the request of many of our patients."
Staffed with a single physician and support staff, the program debuted this month and is currently enrolling patients, Barsoum said.
"Our goal is to accommodate 300 patients this year. We will explore expanding the program when we reach capacity."
But a proponent of a more moderately priced "pay-as-you-go" physician-access model called Direct Primary Care says he doesn't see much extra value in the feature list promoted on the program's website.
Dr. Philip Eskew, member of Greenville, S.C.-based Proactive MD and founder of the website dpcfrontier.com, which tracks direct primary care practices and legislation across the nation, said many of the benefits touted for the pricey program are already provided in patients' normal health insurance plans.
While the Cleveland Clinic Florida program promises members around-the-clock access to its physician, many hospital systems and health insurance plans now offer remote access to physicians via telehealth programs.
Other features of the Clinic's new program include:
-Comprehensive annual physical examination, including an electrocardiogram and blood draw on-site.
-Dedicated phone number to access the Concierge Medicine healthcare team.
-A customized wellness plan for members' personal health goals
-Coordination of care with specialists and hospitalists (that's a physician who specializes in caring for patients in hospitals).
-Assistance with medical records in case of emergencies away from home.
-"Always ample time" with your physician for in-office visits.
-Use of the Clinic's "private fleet of land and air ambulances in an emergency" (for an additional transportation charge).
Eskew said $4,000 seems "probably higher than it needs to be" for that list of services. "I have no idea why people would pay for that," he said. Cleveland Clinic Florida joins other hospital groups in Florida that have created such programs, including Baptist Health South Florida in Miami and Mayo Clinic in Jacksonville. Mayo Clinic's program costs $6,000 a year for individuals and $10,000 for a couple and, unlike Cleveland Clinic's program, will accept Medicare Advantage Plans that are preferred provider organization (PPO) or fee-for-service, according to its website. Mayo Clinic's program also accepts other insurance programs and health plans. Baptist Health spokeswoman Dori Alvarez said its Concierge Medicine program is no longer active, although a detailed description of it remains accessible on that hospital system's website. In Miami Beach, an organization called Primary Care Physicians Group, located at Mount Sinai Medical Center, each year invites "a small group of individuals to join our private medicine program," according to its site. By keeping the membership size small, the practice is able to "optimize" and provide "a complete array of services," its site says. "Concierge care and direct care is still mostly done by physician practices, but some health systems with a prestigious reputation to uphold have been getting into the model," Mark Cherry, principal analyst with health care research and data provider Decision Resources Group, said in an email interview. Outside of Florida, those health systems include Stanford Health Care, Sutter Health, University of Pennsylvania Health System and Massachusetts General Hospital. "Mayo and Cleveland Clinic in Florida are basically going after a few thousand of the wealthiest patients in South Florida," he said. "Health care services are become more commoditized as regions coalesce around a handful of health systems. To separate themselves from the competition, health systems are working on branding and loyalty. Some health systems market their ubiquity and convenience, and others show off their prestige," Cherry said. Cleveland Clinic Florida's program does not accept any insurance nor does it participate in government programs, including Medicare and Medicaid, according to its website. Also — except for the annual physical exam, EKG and blood draw — members must also pay for physician visits. But for members seeking reimbursement from their insurance plan, the clinic will "facilitate completion of paperwork" on their behalf "as a courtesy." Eskew and other supporters promote Direct Primary Care not as white-glove treatment for the affluent but as a way for lower- and middle-income patients with high-deductible health insurance plans to have access to more frequent care. Patients can reduce their annual insurance costs with a Direct Primary Care membership that costs $100 or less a month along with a low-cost, high-deductible health insurance plan in case of a medical catastrophe. Eskew said expansion of concierge medicine programs for the affluent doesn't help his organization's mission of encouraging state governments to pass laws shielding Direct Primary Care plans from being regulated as health insurance. "Politically it's a nuisance," he said. "We constantly have to distinguish ourselves from concierge medicine practices." Supporters of a proposed Florida law think more physicians will convert to the Direct Primary Care model if it's enacted. At last count, 756 physicians operated Direct Primary Care nationally. A handful have opened in South Florida, including MetroMed in Miami and Coupet Quality Clinic in North Lauderdale. According to Sen. Tom Lee, sponsor of this year's state Senate bill, patients win because "they have more immediate, predictable access to their physician." Physicians, meanwhile, "don't have to spend 30 percent of their time and their staff's time dealing with insurance companies," Lee said. Concierge plans targeted to the affluent, he said, don't "move the needle in terms of saving people money, providing additional value. It's just extorting more money from people who can afford to pay for it."
/wp-content/uploads/2020/08/florida-medical-space-logo.png
0
0
admin
/wp-content/uploads/2020/08/florida-medical-space-logo.png
admin
2018-01-25 04:21:24
2018-01-25 04:21:24
Cleveland Clinic Florida Offers 'Concierge Medicine' — For $4,000 A Year