Reimbursement Changes, ACA And Disruptive Technology Redefining Healthcare Real Estate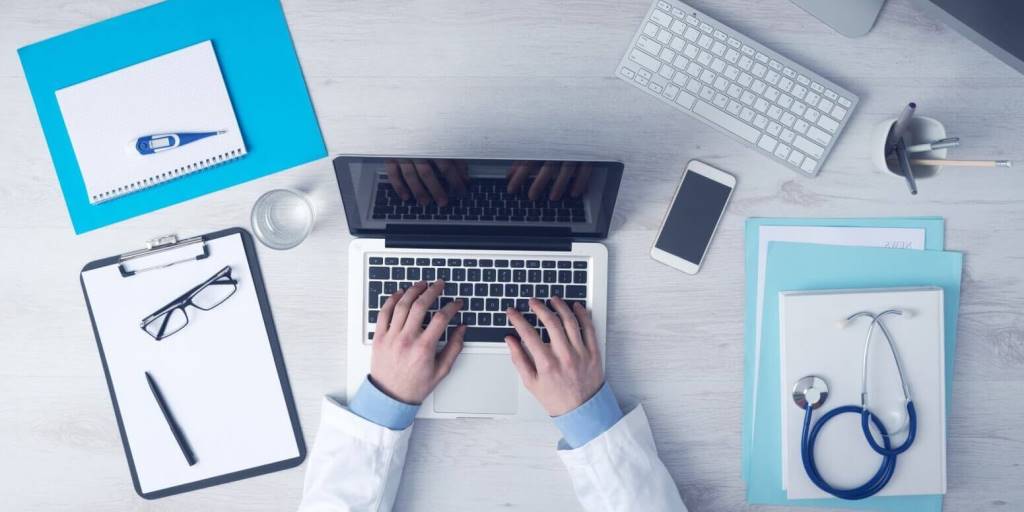 Healthcare real estate has been changing and evolving according to payment reimbursement changes and increasing demand for medical office space due to growing patient populations since the passage of the Affordable Care Act and the entry of baby boomers to the Medicare population.
Cushman & Wakefield Senior Director in San Diego Travis Ives asked panelists at Bisnow's San Diego Healthcare and Life Science Summit how increased demand for healthcare services and disruptive technology are impacting healthcare real estate. He said over the past six to eight years, the healthcare sector has enjoyed increasing absorption and declining vacancy.
"There's more demand space, but type of space is the focus," said Scott Mackey, a principal at local design and engineering firm Lionakis.
The ACA was intended to create value, so it allows patients to make informed decisions about where they want to receive care based on preferences like location, convenience, facility efficiency and timing, he said. So delivery of care became more patient-focused, with providers placing medical office buildings and clinics in neighborhoods close to the patients they serve.
Providers are motivated by cost containment, Mackey said. So when construction costs shot up, they began looking for ways to deliver care more cost-effectively. Providers began putting healthcare facilities in all types of spaces people frequent or congregate, beginning by backfilling retail space vacated by brick-and-mortar retailers as e-commerce gained market share and in grocery stores and big-box retail stores like Walmart.
Healthcare providers are beginning to take advantage of the drive to add outdoor spaces and other amenities in the workplace, according to Swinerton Project Executive Elizabeth Hawkins.
"Healthcare is sidling-up next to that," she said, noting providers are adding on-site outpatient services as workplace amenities.
Mackey cited Scripps Health's new clinic on Qualcomm's office campus as an example, and said Hoag Health recently opened a clinic at a 24-Hour Fitness center, which also provides the flexibility to offer other programs like weight loss.
Mackey said in building out spaces, providers are looking for value and are moving to modular wall systems that provide the flexibility to change the use quickly and cost effectively. He said even complex uses like surgery centers and imaging facilities are moving in this direction and cited a mobile surgery suite created by Cedars Sinai for battlefield use. Mackey said this prototype could be adapted to civilian use and is the ultimate in flexibility, because it can easily be moved to different locations as needed.
Nationally there is a trend toward the merger of healthcare systems. Mackey said doctors once wanted to own their own buildings, but now work for health systems, which are buying out physician groups and other independent providers. As a result, big hospital systems own the majority of healthcare real estate and control delivery of care in their markets, which is impacting the build environment and providing them leverage for negotiating reimbursement deals with insurers.
Hawkins said San Diego is unique in that the huge life science/biotech sector is converging with hospital systems to create the biggest system of healthcare in the nation.
"The future is about tailoring care to a patient's specific DNA makeup," she said. "We're in a better position to do that than any other place in the nation, because we have all the key pieces needed in San Diego."
With value and volume the top priorities for providers, sustainability continues to be an important aspect of designing healthcare facilities, Hawkins said. She said it is commonplace and integral to the building process.
Mackey said inclusion of sustainable features comes down to cash flow — it has to make sense and provide a return.
"Utility bills at healthcare facilities are enormous, and anything you can to do lower costs is important," he said.
This is why infrastructure in old buildings is being replaced with more efficient systems, he said, noting that as providers pursue ownership, they anticipate a 30-year horizon for new buildings, so LEED makes good sense.
Disruptive technology like Skype, which allows patients to have a video appointment with a doctor anytime via mobile devices, will eventually impact the medical office building footprint, Mackey said. Hawkins said providers are already pulling back on space commitments. But due to low MOB vacancy and changes in reimbursements by the Centers for Medicare and Medicaid Services, her company is still building ground-up MOBs and refurbishing or repositioning existing buildings in the community as MOBs.
She said legislation made reimbursement site-specific by requiring the CMS to reimburse providers based on type of license, with higher payments for services provided at hospital facilities. This legislation is driving hospital systems to expand MOBs on hospital campuses, rather than off-site, she said.
Disruptive technology, such as the Skype appointments, is making healthcare more accessible, consumer-friendly and cost-efficient, as well as improving price transparency. Hawkins said patients can take a picture of a rash, send it to a physician service via a mobile device and get a diagnosis for $9, or perform an EEG that would cost hundreds of dollars at a hospital inexpensively on an electronic tablet. She said technology will increasingly dictate where people get care and lower costs. Providers cannot ignore this trend and will shift to accommodate it, she said.
Transitioning to electronic medical records is also about adding value, but EMRs are not attaining their full potential for data generation, which could improve outcomes across populations, because paper copies are being scanned into the system rather than entered as data, Mackey said. He said EMR data could also provide greater price transparency and help providers determine where to locate facilities.
Mackey also noted rumors that Amazon may plan to enter the healthcare arena, partnering with patients to provide access to medical records and access to low-cost healthcare services. Amazon's involvement could provide a big data resource for medical researchers with collection of medical records data, if patient privacy issues regulated by the Health Insurance Portability and Accountability Act can be resolved, he said.
/wp-content/uploads/2020/08/florida-medical-space-logo.png
0
0
admin
/wp-content/uploads/2020/08/florida-medical-space-logo.png
admin
2017-09-25 02:04:17
2017-09-25 02:04:17
Reimbursement Changes, ACA And Disruptive Technology Redefining Healthcare Real Estate