New $50M Cancer Center To Open At Jupiter Medical Center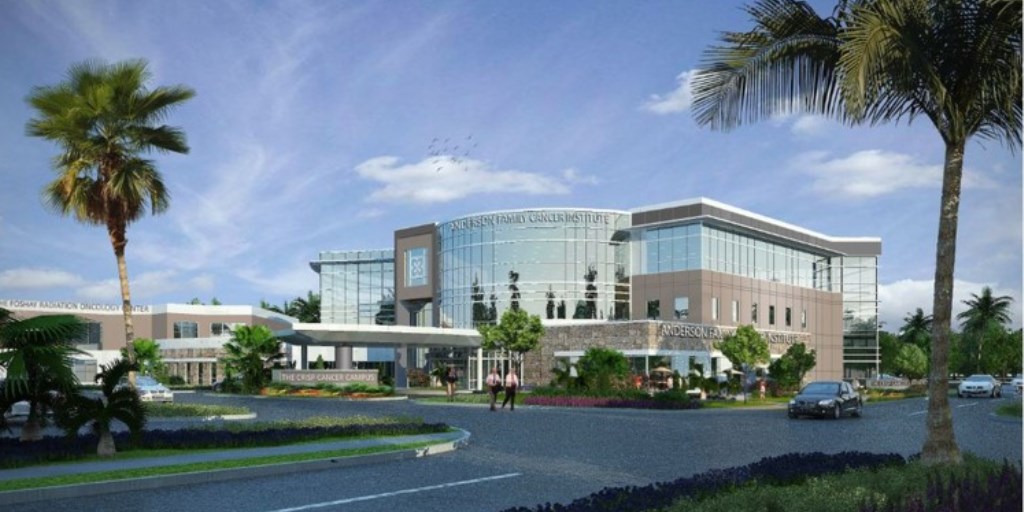 Construction of the $50 million Anderson Family Cancer Institute, a research and cancer treatment center, has started on the grounds of the Jupiter Medical Center.
The 75,000-square-foot institute is the latest project in the rapidly growing non-profit medical center started in 1979 on Military Trail.
The three-floor institute will feature a main atrium with a water feature and two-story fish tank. The first floor will also include a specialty boutique and personal care items for cancer patients. A cafe and a retail pharmacy are also planned.
Recent projects at Jupiter Medical Center include the De George Pediatric Unit in partnership with the Nicklaus Children's Hospital, the Margaret W. Niedland Breast Center, Anderson Family Orthopedic & Spine Program, the Frank E. and Mary D. Walsh Robotic Surgery Program, and the Florence A. De George Pavilion.
JMC is a not-for-profit 327-bed regional medical center consisting of 207 private acute-care hospital beds and 120 long-term care, sub-acute rehabilitation and Hospice beds. The center has about 1,500 team members, 575 physicians and 640 volunteers.
To date, the JMC Foundation has raised $32 million of the $50 million needed to complete the state-of-the-art facility.