How Alternative Settings Unlock Healthcare Access — And Eat Into Hospitals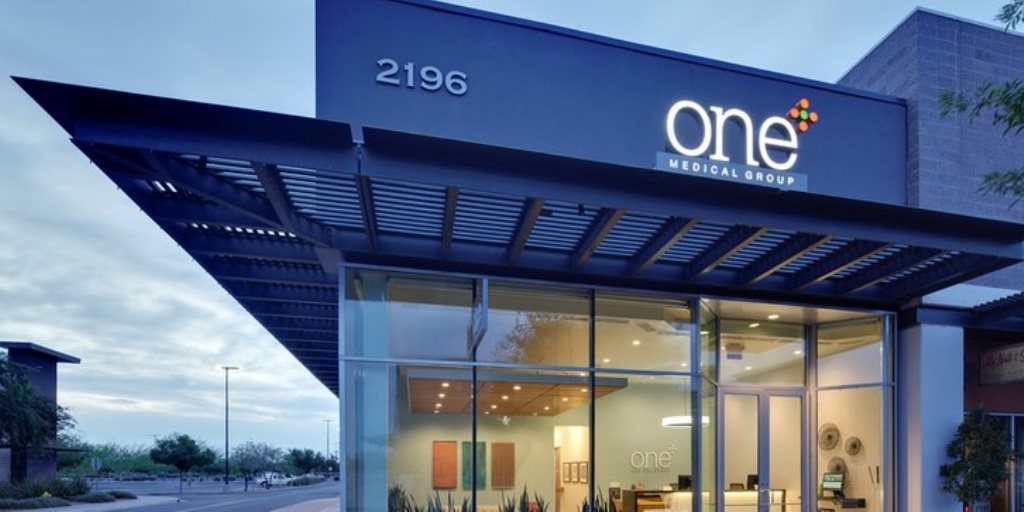 Given the choice between waiting hours or weeks to see a primary care physician, which would you choose? Near instantaneous service is just one reason that retail clinics are on the rise. Large health systems and startups alike are expanding on a primary care model geared toward consumers.
Trends behind the numbers
Retail clinics are not new to healthcare. They have been around for more than a decade, but their numbers have grown over the past several years. There are more than 3,000 retail clinics currently in operation with one in three consumers having visited one, according to a December 2016 report from PricewaterhouseCoopers' Health Research Institute (PwC). For perspective, only 90 or so retail clinics were in operation and about one in 10 consumers had been to one in 2006. The number of families who reported utilization of a retail clinic nearly tripled from 1.2% in 2007 to 2.9% in 2010, according to research published November 2013 by the Center for Studying Health System Change. Last March, a study published in Health Affairs showed 58% of retail clinic visits from 2010 to 2012 represented new utilization.
"We believe at its core, all of the alternative care settings are going to continue to grow for the foreseeable future," Jon Porter, senior vice-president of network services at athenahealth, told Healthcare Dive. Athena recently partnered with health clinics company OurHealth to implement its software throughout OurHealth's 40 employer-sponsored clinics.
The news was the latest in a string of announcements of companies entering the alternative care setting space. In December, health insurance company Oscar cut the ribbon on a full-service primary care center for members in Brooklyn, NY. Last week, futuristic medical office startup Forward came out of stealth mode to unveil its flagship clinic in San Francisco. Helmed by Google alums, Forward twists the concept of concierge care boasting services such as basic screening, blood tests, wellness services, wearable monitoring as well as access to an artificial intelligence system.
Whether retail clinics and other alternative care settings eat at each other on a macro level, "they're certainly going to eat at the hospital space," Porter said. "We already have too many hospital beds in the country and we do too many things in the hospital that can be done elsewhere."
"Healthcare is not a repair shop but an ongoing relationship," Forward CEO Adrian Aoun was quoted in USA Today. The growing importance of the physician-patient relationship underscores the uptick in preventative care delivered over a long period of time. While retail clinics still account for a small share of all patient visits with a provider, it seems clear that this share will grow. Some early adopters of the retail clinic primary care model seem to be counting on it.
Tweaking the primary care model
As retail clinics become a more prominent feature of the healthcare system and more patients turn to them for routine preventative care, provider organizations who began exploring the retail clinic early on are now making changes to their model based on their early experiences.
Sutter Health started its experiment with retail clinics in 2006. The large nonprofit health system with operations throughout Northern California set up one-room clinics staffed with nurse practitioners or physician assistants in several Rite Aid stores. Open seven days per week with extended weekday hours, the Sutter Express Care clinics offered quick service for common conditions like strep throat, ear aches and the flu.
Sutter has since entered "Phase Two" of its experiment with retail clinics, as Ted Matson, vice president of strategy, told Healthcare Dive in an interview. The Sutter Express Care clinics were popular among patients, but the health system eventually found itself in a position with "more consumers wanting to use the service than we could provide in a one-room model."
In April 2016, Sutter announced it would open three Sutter Walk-In Care clinics in the great Sacramento, California area. The decision to shift to standalone clinics from in-store clinics was driven by demand for more services in convenient locations, according to Matson. These new retail clinics are typically located in shopping centers that patients frequent for many types of services. They also offer more extensive longitudinal care. For instance, a patient diagnosed with hypertension at a Sutter Walk-In Care clinic could return to see the same provider for follow-up appointments.
"We decided to embark on more extensive design and to be more associated with more convenient locations for today's consumers," Matson said.
All about the consumer
There is a lot of talk about consumerization of healthcare and retail clinics demonstrate the shift to more consumer-friendly models. Rather than waiting days for an appointment with a traditional primary care practice, patients can go online to schedule an appointment or simply walk in and wait for a short time as if they were receiving service at the Genius Bar in an Apple Store.
Patients have to wait an average of about 20 days to see a primary care tradition, according to a 2014 survey published by Merritt Hawkins. One way to skirt this wait time is to situate doctors around workers for ease of access. OurHealth, the clinics company that aligned with athenahealth, partners with mid- to large-size employer groups and offers on-site or a network of near-site clinics for employees. The clinics focus on health and wellness services such as nutrition, stress management and fitness. The model is beneficial both for employees who want to actively engage with their health and for employer groups who want a happy, healthy workforce, Dr. Jeff Wells, co-founder and president of OurHealth, told Healthcare Dive. "Healthcare costs are growing and employers are focusing on the strategic value of human capital. The importance of employee engagement – the ability to recruit and retain employees – is more important than ever for growing organizations," Wells said.
OurHealth currently operates in five states and is looking to expand. Nearly 70% of its network engage in an annual physical or meet with a health coach while the company's Net Promoter Score exceeds 85, according to Wells. "We are undoubtedly in a wave of consumerism but we're still in the early innings," Wells said, adding patients will begin to expect more consumer-centric products out of healthcare as such services grow.
One Medical, which operates primary care clinics in eight cities, offers patients same- and next-day services. "The reality is, when people get sick, they don't want to have to wait," Sandeep Acharya, vice president of growth for One Medical, told Healthcare Dive. "There is a tremendous amount of anxiety they are dealing with."
The consumer-facing model adopted by One Medical offers more than just quick turnaround. Its patients typically spend more face-to-face time with providers than at other practices. One Medical relies heavily on digital tools to streamline administrative tasks, which saves time for patients and providers, according to Acharya. Patients can also use the One Medical website or a mobile app to email providers, share photographs with providers, and video chat with providers, as well as to refill prescriptions and access personal health records.
The One Medical model is more than just a gimmick intended to make a quick buck. It could improve outcomes and reduce costs. It hopes to address patients' healthcare needs before they require more costly care at an urgent care center or hospitals. "If we really want to manage people's health and move to a more preventative basis of care, we have got to establish relationships with patients earlier and do it in a way not typical to the way healthcare industry has done it," Acharya said.
So far, it seems to be working. One Medical primary care clinics typically score in the top 15% of providers on the Healthcare Effectiveness Data and Information Set, according to Acharya. Additionally, Acharya said that internal research conducted with payers shows that costs for One Medical patients are around 5% to 8% lower than for patients at other provider organizations. Different settings will appeal to different populations One of the main questions over many healthcare innovations, from retail clinics to wearables and other digital health initiatives, is "Who is this for?" It's a good question. Take Forward for example. The service is $149/month and so far only operates in San Francisco, one of the most expensive cities in the U.S. Taken at face value, this service would seem to appeal to affluent urbanites, a generally healthy group of individuals. Cost and geographic realities can seem to block access to sick populations that may benefit the most from these wellness services. Athena's Jon Porter believes as telehealth services ramp up, that can help to serve the access gap. "Different settings will appeal to different demographic populations," Porter said noting access can be an issue for the Medicaid population. Telehealth "is pretty nascent right now," he said. As more insurers get comfortable with the idea of telehealth, the Medicaid population, which has a high smartphone adoption rate according to Porter, could benefit from healthcare services delivered via mobile devices. Voting with feet It remains to be seen how large a role retail clinics will play in addressing issues with access to healthcare services and particularly primary care services. However, provider organizations like Sutter Health, OurHealth and One Medical are optimistic based on their early experiences and there is clearly a demand for these services. "The whole notion of retail and consumerism is here to stay," Matson said. "And we'll see lots of innovative and creative approaches to help fill that gap for folks." Last October, PwC found higher deductibles and other cost-sharing measures are causing consumers/patients to shop around for services, forcing hospitals to think like retailers. Consumerism will force hospitals to "think differently about who their customers are," Wells stated. "Today, in the walls of most large health systems, there's still a debate about exactly who their customer is and it might depend on who's in the meeting or the topic of discussion." For those systems to be successful going forward, more importance needs to be centered on how they deliver value to the patient, according to Wells. "Health systems, depending on the service, will need to be much more intentional about where they're going to play and I think there will more expectation on transparency and accountability. This is all great for patients."