Tampa General Hospital And Tampa Bay Economic Development Council Partner To Grow The Tampa Medical And Research District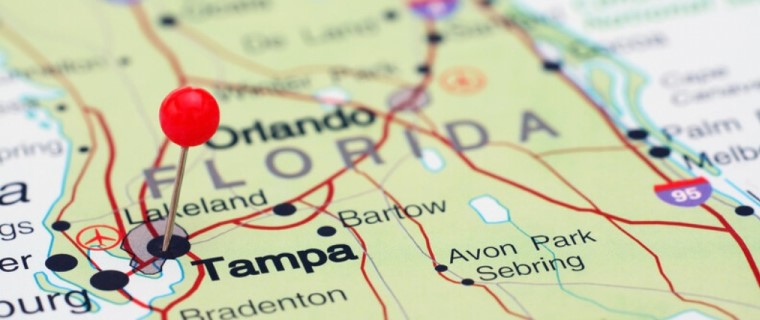 Tampa General Hospital (TGH) and the Tampa Bay Economic Development Council announced a partnership to expand and enhance Tampa's burgeoning Medical and Research District. This district, inspired by renowned medical districts in the nation's greatest cities, houses a growing hub of world-class clinical care, academics, research, and biotechnology anchored by one of the largest academic health institutions in the nation – Tampa General Hospital and the USF Health Morsani College of Medicine.
Together through this partnership, the Tampa Medical and Research District will attract renowned clinicians and researchers, resulting in increased access to experts, cutting-edge research, education and technology for patients and students. Serving as a collaborative, economic engine for the greater Tampa Bay area, the district will stimulate new partnerships, and create prosperity through new jobs, thriving industries and a healthier population in this region. Additionally, and based on a study by the Washington Economics group, the district is expected to ultimately generate over $8.3 billion in annual economic impact to the state of Florida every year, and support more than 57,900 jobs.
"Tampa Bay not only serves as home to Tampa General Hospital/Florida Health Sciences Center, one of the nation's leading academic health systems, but is a growing hub for innovation, research and biotechnology. This city is uniquely well-positioned to fuel a world-class medical and research district, and we are excited to partner with the Tampa Bay Economic Development Council to expand this further and amplify its impact," said John Couris, president and CEO of Tampa General Hospital/Florida Health Sciences Center.
Per the execution of a Memorandum of Understanding (MOU) between the two organizations, the Tampa Bay Economic Development Council will support Tampa General Hospital with a land use survey and planning, strategic partnership creation, talent attraction, research and life science business recruitment, workforce housing project identification and marketing services over the course of five years.
More specifically, the Tampa Bay Economic Development Council will hire a new Director of Healthcare and Life Sciences to serve as project manager in the partnership with Tampa General Hospital. The organization will also provide additional strategic leadership, community development, and administrative services as the district is developed. First steps will involve a survey of land within the existing boundaries defined by Tampa General Hospital to assess potential development and redevelopment sites for medical, research and health care business use.
"The Tampa Bay Economic Development Council is proud to partner with Tampa General Hospital to realize its vision for a globally renowned Medical and Research district," said Craig J. Richard, CEcD, president and CEO of the Tampa Bay Economic Development Council. "This partnership aligns perfectly with the EDC's own strategic plan goals for business recruitment, placemaking, and talent attraction and development — allowing our team to exercise its diverse strengths in the creation and promotion of this innovative new district that will shape the economic future of our region."
The health care industry is Hillsborough County's fastest-growing employment sector, adding more than 17,000 jobs since 2018. In the past decade, Hillsborough County's life sciences sector has transformed with the addition of global giants Bristol Myers Squibb, Johnson & Johnson, Amgen and Pfizer as well as innovative younger companies such as Axogen, Vycellix, Morphogenesis and Verséa Health. More than 80 colleges, universities, and specialized training providers in the Central Florida region ensure a plentiful supply of talent in the pipeline to power the industry's growth.
Source:  Valdosta Daily Times
https://floridamedspace.com/wp-content/uploads/2022/07/tampa_canstockphoto28807993-760x320-1.jpg
320
760
admin
/wp-content/uploads/2020/08/florida-medical-space-logo.png
admin
2023-01-26 10:29:35
2023-01-26 10:29:35
Tampa General Hospital And Tampa Bay Economic Development Council Partner To Grow The Tampa Medical And Research District