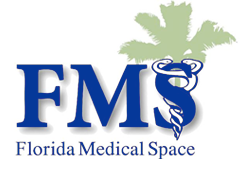 Florida's Healthcare Real Estate Experts.
No Hospital, Just An Emergency 'Department'-They're Popping Up All Over Florida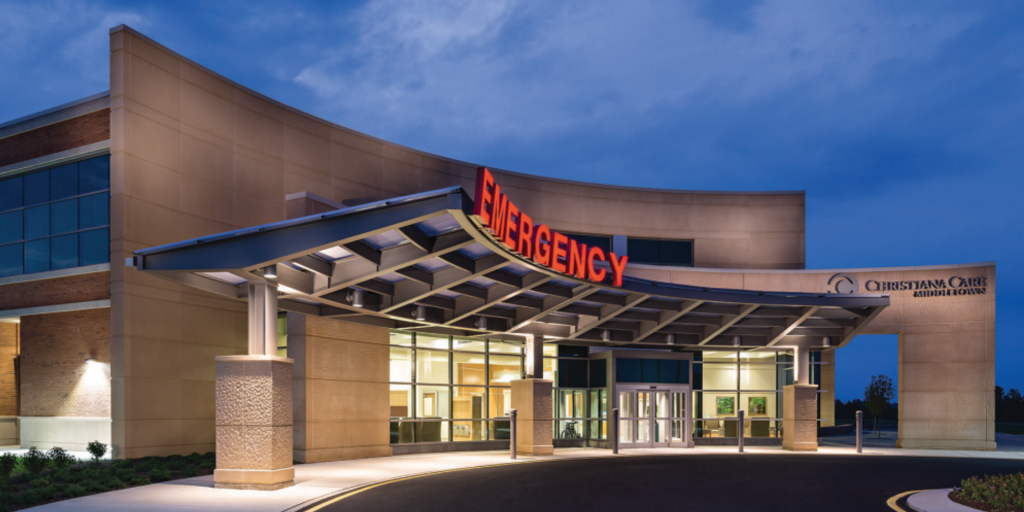 From the outside, the new Bayfront Health building in Pinellas Park looks like a typical medical clinic. With its brick facade and modest parking lot, it could be an urgent care center or a doctor's office. But it's actually a free-standing emergency room, equipped to handle much more critical cases. The facility at Gandy Boulevard and Interstate 275 is the first of its kind for Bayfront Health, which operates a traditional emergency room just a few miles away at its downtown St. Petersburg hospital. So why build another one? To keep up with everyone else. Nearly every hospital chain is opening free-standing emergency rooms — commonly referred to as emergency departments, or EDs — to connect the dots between their major hospitals while cutting wait times and medical costs for consumers. They're popping up everywhere in Tampa Bay. "Larger hospital centers like Adventist or Bayfront Health see this as being part of their 'extended tentacles' into the community to provide access," said Jay Wolfson, a professor at the University of South Florida's Morsani College of Medicine. "One of the more profound parts of this phenomenon is that millennials are using these things extensively. Probably because there are lower wait times." As the health care industry evolves, most hospital operators are moving away from banking on sick people coming to their ERs. Instead, they are beefing up primary care and trying to keep patients out of the hospital. Many are opening urgent care clinics and creating telemedicine apps where patients can interact with doctors from their cell phone screens. Emergency departments offer yet another layer of care, just around the corner. "The hospital is no longer the absolute center for health care in the community, unless it's for intensive or emergency care," Wolfson said. "But this is motivated by business as well. These health care companies are going to encourage people to go to these other sites, like free-standing EDs and preventative care services, as a way to introduce patients to their brand. Once you're in the system, and you had a good experience, you'll be more likely to return to that brand." Bayfront Health's free-standing ED will open on Dec. 10. It will be manned by at least one trauma-trained physician and support nurse, plus technician and laboratory staff 24 hours a day, seven days week. The 8-bed unit is equipped with a resuscitation room, pediatrics care, radiology and lab services. It also has a drive-up loop for ambulances. Bayfront Health is working with local paramedic providers to coordinate protocols for transporting patients to and from the facility. It will be able to handle medical emergencies like respiratory distress, food poisoning, allergic reactions, bone fractures and minor burns, but residents should know that they can't stay there overnight for care. Such facilities operate in a space between urgent care clinics and regular emergency rooms, the latter where patients can be quickly admitted into hospitals. Still, emergency departments are committed to quality care and keeping wait times low, said Dr. Traci Ryan, medical director at the new Bayfront Health facility. "The doctors and nurses here are trained the same as the doctors and nurses who work in the emergency room in St. Petersburg," Ryan said. "If a patient comes here and is having a heart attack, that is something we can stabilize here, and then transfer that patient to the hospital to be admitted." Urgent care clinics, which are rarely open 24 hours, offer services for more routine and less severe medical issues like diagnosing the flu, wound care, eye or ear infections, and some minor fractures. But patients can sometimes get confused about where to go, in part because free-standing emergency departments and urgent care clinics often have a similar look, typically housed in shopping plazas or along busy commercial stretches. The cost difference, however, can be substantial. Patients in states like Texas and Colorado have reported receiving bills for thousands of dollars from emergency departments, when they thought they were walking into an urgent care clinic. With emergency departments, "we're providing an opportunity for people to be seen by a doctor quickly. Consumers are utilizing them, which is evidenced by the fact that we've built them, and they've come," said Mike Shultz, CEO of AdventHealth's west Florida division. "It's our job now to educate consumers on where they need to go and for the best cost option." AdventHealth, formerly known as Florida Hospital, operates two free-standing emergency departments in Tampa Bay — one in central Pasco County and another in Palm Harbor. Two more are under construction in West Shore and Brandon, Shultz said. At most of the departments, the care costs the same as a regular emergency room visit, according to doctors at Bayfront Health's Pinellas Park facility. That means patients with insurance will be responsible for the usual co-pay, and, like any ER patient, won't be turned away based on their income. "Some strategies are different than others but we believe we're providing a service," Shultz said. "Some do it to make a lot money. Some do it to expand their geography into areas they're not in." But critics say that having too many emergency departments in one community reduces the quality of care because it shrinks the amount of practice that local trauma-trained physicians get when treating complicated injuries. A similar argument was made when Northside Hospital tried to open a trauma center earlier this year, but withdrew after two other area hospitals with trauma centers contested the expansion. John Couris, the CEO of Tampa General Hospital, said free-standing emergency departments add to the exorbitant cost of health care, and that's why the hospital has no plans to open any more of them. Tampa General operates one free-standing facility at its Brandon Healthplex, which opened last year. "To be part of the solution, we must curb costs and improve access for consumers," he said. "I also think it's time to be transparent about costs. People should be able to see what they're paying for. You can, usually, in an urgent care clinic, but not one of these emergency departments." UF Health Shands Hospital in Gainesville opened two free-standing emergency departments in 2013 and 2016. But Shands CEO Ed Jimenez said the motivation to do so was unique compared to other hospitals. "Gainesville is a small town compared to Tampa Bay," he said. "The hospital is on the edge of the (University of Florida) campus, but the growth of our community has been outward of the city, making the hospital not that accessible to the people around us." So Shands opened the two facilities in areas where patients would otherwise have to drive nearly an hour to get to an emergency room. "Patients were coming from across the city and from Cedar Key, where there is no hospital or ER," he said. "But if we did this purely for volume of patients, we would have built onto our existing hospital. This was a way to create access, not to take away from our main ER." But Jimenez, like Tampa General's Couris, doesn't buy the idea that emergency departments are cutting down on medical costs. He estimates that the cost to treat patients at the new facilities is roughly the same as in the regular emergency room in Gainesville. Whether it's to offer more choice to consumers or to expand into new regions, experts agree that free-standing emergency departments are here to stay. "The outcomes tend to be better financially. They don't have kids and moms and pregnant people, with a variety of diagnosis. And they tend to have easier parking. Infection rates are lower. Overall, they're just more convenient," said Wolfson from USF. "The reality is that health care is going this way and isn't slowing down. Now it's on your iPhones. And when you need a doctor, you can pick a place best on the appropriate level of care."
Patients Are Flocking To Urgent-Care Clinics. Now Hospitals Are, Too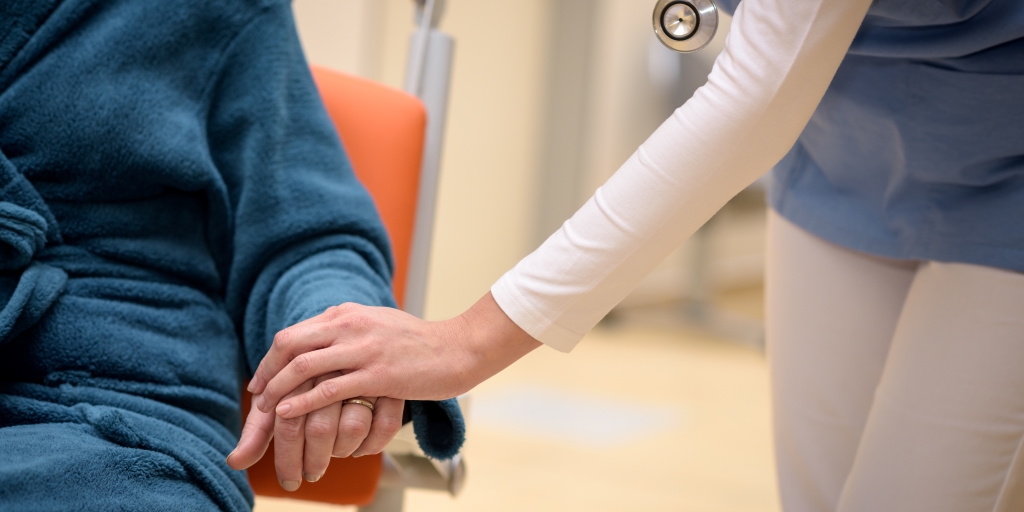 Immediate-care clinics offer more than just speedy stitches and X-rays. For several Chicago-area health systems, they also provide a quick path to growth, so regional hospitals are doubling down on them—and spooking private players that have dominated the local market to date.
"The healthcare systems have been a little slow to grow in the city," says Sarah Cogswell, a senior vice president in the healthcare practice of real estate firm JLL. "But as millennials continue to drive population growth, the systems are responding."
Historically, hospitals have tried to increase referrals to their affiliated specialists—and therefore their own bottom lines—by opening primary-care practices. Now, though, more hospitals are looking to drum up business through urgent care, which introduces relatively healthy people to their networks at a fraction of the cost of hiring family docs.
Visits to urgent-care centers increased 19% from 2010 to 2015, according to a study by Accenture. Right now, Chicago proper offers 37 immediate-care clinics, more than double eight years ago, according to JLL, which increasingly represents healthcare systems as they expand and gobble up new space. All but nine are private; the private clinics are run by such players as MedSpring Immediate Care of Austin, Texas, and Concentra Urgent Care, headquartered in Addison, Texas.
Private companies dominate the national market, too, owning about three-fourths of the more than 7,000 quickie clinics across the country. In Illinois, there are 196 immediate-care centers in all, about two-thirds of which are private, according to the Urgent Care Association of America, a Naperville-based industry group. Though the niche has already experienced a decade of explosive growth and investment, health system leaders say they're still bullish. "We do think there's going to be continued growth in the immediate-care format," says Scott Powder, Advocate Health Care's chief strategy officer. The Downers Grove-based health system operates 22 stand-alone immediate-care centers in metro Chicago, plus 56 retail clinics inside Walgreens stores. The clinic business model is straightforward and attractive: Treat as many patients with minor injuries and illnesses as quickly as possible—usually in 30 minutes or less. Patients avoid the chaos and eye-popping bills associated with the ER, while hospital systems skip paying for high-tech equipment, large buildings and lots of physicians. As far as cost savings go, many clinics weigh in at a slim 1,500 square feet, come equipped with X-ray machines but not CTs or MRIs, and staff physicians' assistants or nurse practitioners. The rising wave of consumerism in healthcare has pushed the immediate-care market to $15 billion nationally this year, a 27% spike since 2011, according to Kalorama Information, a publisher of healthcare data in Rockville, Md. The number of urgent-care centers across the country has increased 14% to 9,300 centers since 2008, according to the American Academy of Urgent Care Medicine in Orlando, Fla. A typical immediate-care center sees 294 patients each week, a number Kalorama predicts will grow for the next four years. Per-site revenue is expected to increase to nearly $1.7 million by 2021. Hospital system executives are well aware of those attractive stats—and are racing to grab desirable locations near what industry consultant Thomas Charland calls "the slam-dunk": dual-income parents with children who can't disrupt their entire day to finagle a pediatrician appointment for a sick kid. Hospitals Elbow Their Way In As hospital systems move toward a world in which they're paid for the quality of a patient's care rather than simply a fee-for-service, volume-based approach, they have increasingly implemented narrow networks. The premise is that such networks improve patient outcomes by establishing small pools of providers who score well on efficiency and quality measures. That's a problem for the private immediate-care centers, because patients will be increasingly encouraged to visit a hospital-owned, in-network clinic for, say, stitches or a strep test. "With the emergence of hospital urgent care, a lot of the private operators will be on the outside looking in," Charland says. In Chicago, at least one private player is trying to avoid that fate by partnering with a health system. Physicians Immediate Care, based in Rosemont, linked up in 2015 with Presence Health, the state's largest Catholic health system, to jointly operate 10 clinics in the Chicago area; it now runs 12. Dana Gilbert, Presence's chief strategy officer, says via email that the joint venture creates more access points and lower-cost settings. Despite the booming market here, the Chicago area isn't yet approaching saturation, experts say. Charland, who runs research consultancy Merchant Medicine out of St. Paul, Minn., tracks the number of clinics in an area and then divides it by 100,000 residents. Any city that scores above a 4.5—such as Louisville, Ky.—is deemed highly saturated. Chicago comes in at a healthy 2.6, assuming a total of 250 stand-alone urgent-care clinics plus retail centers like the ones Advocate runs inside Walgreens. "I think the private immediate-care centers are probably closer to saturation than the health systems, but I don't see the overall market as saturated," says Cogswell. She says that while the private centers have historically acted like retailers, slipping into strip mall spaces or areas close to the CTA with lots of foot traffic, hospitals have cared more about suburban-style amenities. In 2013, Northwestern Medicine opened five immediate-care centers, in Glenview, Deerfield, Evanston, Lakeview and River North. Last June, a sixth followed in Vernon Hills. Edward-Elmhurst Health and DuPage Medical Group, meanwhile, are duking it out for immediate-care supremacy in the western suburbs. Edward-Elmhurst opened its seventh center, in Oak Park, in February. Downers Grove-based DuPage Medical, the largest independent doctors group in the Chicago area, will open its sixth quick clinic, in Bloomingdale, in June. The group also just received the thumbs-up from the Naperville City Council to build a 21,000-square-foot addition there. It will house the group's seventh suburban immediate-care outpost.
Development Services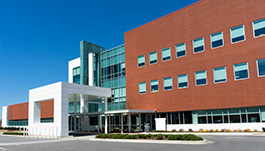 Florida Medical Space
Florida's Health Care Real Estate Leader.
Your trusted real estate advisor.
Florida Medical Space is Florida's first and only statewide, full service medical real estate company. We are a highly focused and specialized team of investment, marketing, leasing and management professionals at your full disposal so you can focus on what matters most. We've assembled the brightest and most qualified team of healthcare real estate professionals to provide unparalleled service to the physicians, healthcare executives and investors who serve the healthcare needs of residents of Florida. We are headquartered in South Florida and are also active in Central Florida, Orlando and Jacksonville. Physicians, hospital administrators, healthcare executives, landlords and investors can depend on FMS for expert guidance in all real estate matters. Call one of our trusted advisors today for a complementary analysis of your situation.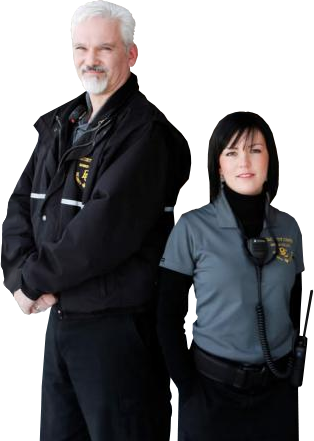 Florida Medical Space, Inc., Copyright 2014. FMS is not responsible for any errors or misinformation contained within this website.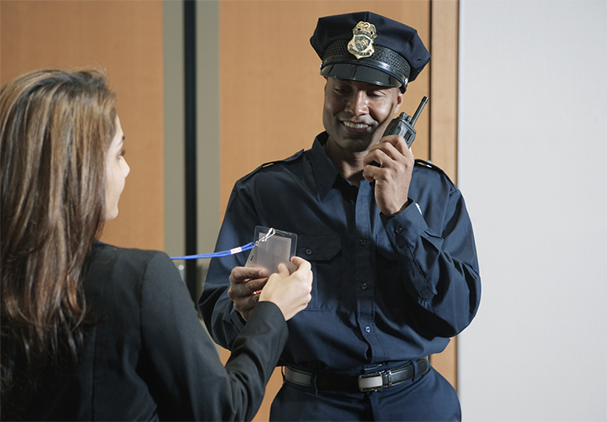 Call Us Today

Miami-Dade:
Tenant & Buyers
|
Broward:
Leasing & Sales