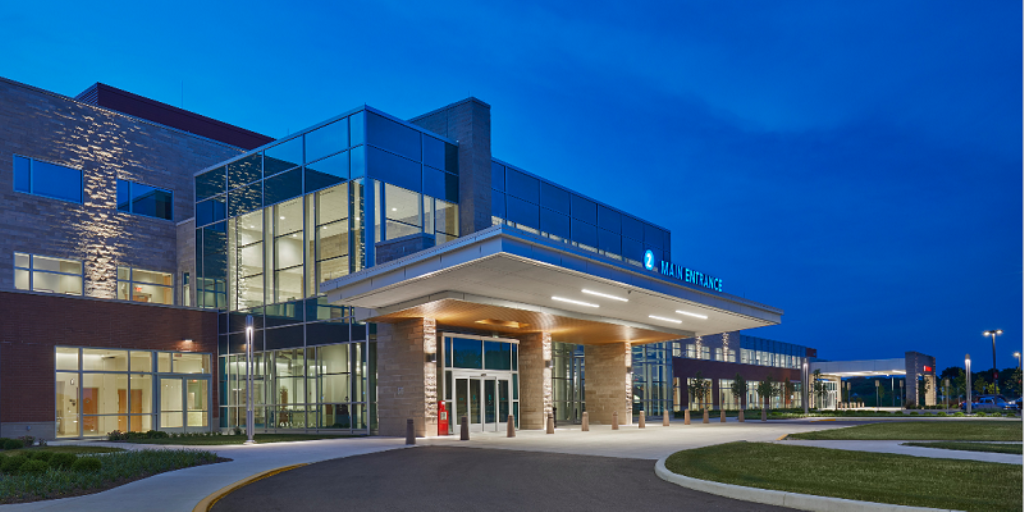 With a growing population of over 1.3 million and rapidly evolving demographics, Hillsborough County has become a prime area for doctors of all specialities to practice. Tampa is home to multiple facilities at the forefront of research efforts in the global healthcare community, and a sizeable inventory of medical office space. However, a promising market is just the first ingredient for success for a practice. Our experience in Hillsborough has taught us that strategic site selection is especially important for doctors is they plan to build a sustainable patient base, maintain their current patients, and/or experience growth. Ww are a trusted ally of doctors, whether they are looking for Tampa medical office space or have any other real estate needs in the surrounding area.
Strategic Site Selection
Hillsborough County's economy and population are becoming increasingly diverse. One of the most important components of commercial real estate is understanding how to navigate such a complex market to find sites that maximize a client's chances for success. For each client in Hillsborough, we leverage our knowledge of the area to conduct a targeted and thorough market study. We work with the client to gauge the demographic profile they seek to serve within the county and select the locations that best fit their needs. For example, Tampa medical office space varies greatly in terms of visibility, accessibility, pricing, and the types of rental agreements offered. It's crucial that any client looking for medical office space for lease understands what kind of deal they need on all these fronts.
Data on Hillsborough County
We closely follow trends in the county's real estate market. Specifically in healthcare, it is valuable to have a solid grip on where the market stands so that we can advocate fairly and aggressively on our clients' behalves. As of the third quarter of 2018, the Hillsborough medical office space market can be summarized by the following statistics:
6,372,000 square feet of Hillsborough medical office space inventory.
Average rental rates of $21.25 per square foot.
Average occupancy rate of 93%.
Tampa's Growth
Tampa is one of the fastest growing metropolitan areas in the country. This growth is promising for medical professionals seeking to cater to the population within the city or in the surrounding areas such as Brandon, Town 'n' Country, Valrico and more. Florida Medical Space plays a consultative role in guiding these professionals through each crucial step of their search for property. Below we have listed some of the most important factors in selecting medical office space in Tampa.
One key decision that precedes most others is whether a client is seeking to lease or purchase a property. We help doctors weigh the advantages and disadvantages of each option, taking into account plans for growth, budget, and the market conditions within the county. Learn more here.
Our years of experience in the area has made us aware of the competitive landscape in Tampa/Hillsborough's healthcare industry. This is key in selecting a practice location for our clients that takes into account the surrounding competitors.
Once a demographic profile and market study is completed, we help clients decide on a trade area. This could be as simple as picking a target area within Tampa or as complex as exploring the benefits of operating out of medical office space in Westchase, Egypt Lake-Leto, East Lake-Orient Park, Greater Carrollwood, University, or Keystone.
No matter how promising a relocation or purchase may be for healthcare professionals, it is always crucial that they stay within a budget. We have a conversation with our clients upfront to determine the budget that bests minimizes risk and maximizes their chances of being financially successful. The site selection process that follows is always commensurate with the budget outlined.
Our Services
Florida Medical Space works throughout the state of Florida to help doctors, medical groups, and healthcare companies with all of their real estate needs. Specifically, we are well-positioned as healthcare real estate brokers in Tampa to help clients looking to lease or buy Tampa medical office space because we understand how to navigate the medical real estate market in Hillsborough. We emphasize finding an office or building that meets the needs and plans of our client's practice. FMS is also uniquely capable of successfully leasing or selling medical office space in the Tampa market. Our marketing efforts and professional experience listing properties has taught us what works and what does not work when seeking quality tenants/buyers.
If you have a question about Hillsborough medical office space or any real estate needs in the Tampa area, contact us so that we can discuss further how we can serve you.
https://floridamedspace.com/wp-content/uploads/2017/09/hospitalexterior.png
512
1024
admin
/wp-content/uploads/2020/08/florida-medical-space-logo.png
admin
2018-08-16 19:05:47
2020-12-28 02:52:24
Hillsborough County Medical Office Space