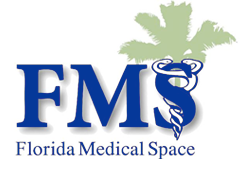 Florida's Healthcare Real Estate Experts.
Golisano Children's Hospital Sees Growth At Its Naples Location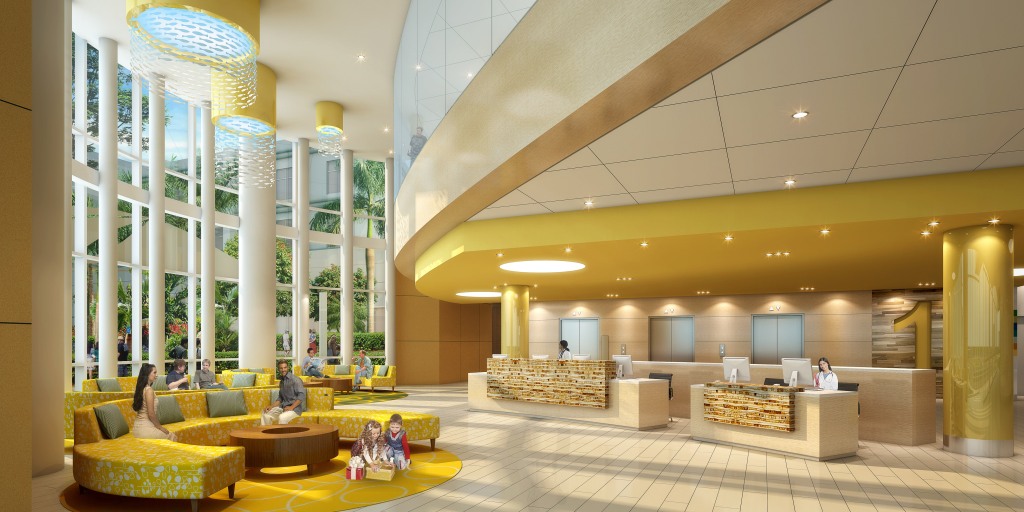 Golisano Children's Hospital of Southwest Florida is expanding services in Naples and has forged a transfer agreement with the NCH Healthcare System.
The agreement is for seriously ill children who are in the care of an NCH hospital yet need more specialized services available at the children's hospital located in south Fort Myers.
The goal is to make patient transfers run smoother and represents a fresh start between the two hospitals, said Armando Llechu, chief administrative officer of the 128-bed Golisano hospital.
"That was a really good first step to building a relationship," Llechu said.
NCH historically has had a transfer agreement to send sick children when necessary to Nicklaus Children's Hospital in Miami, formerly Miami Children's Hospital.
NCH's pediatrics services at North Naples hospital, including its pediatrics emergency department, have been expanded and upgraded to keep more children closer to home for care.
Golisano children's hospital achieved a new milestone in 2017 with the completion of its new seven-story, $200-million hospital adjacent to HealthPark Medical Center to better serve the five-county area of Southwest Florida. Previously, the children's hospital was inside HealthPark.
Llechu said he and Dr. Emad Salman, regional medical officer at Golisano, met with NCH's interim CEO Phil Dutcher, and the agreement was signed July 1.
"(We) said this is an opportunity to start a new chapter in the care of children in the region," Llechu said.
Dutcher served as interim CEO following the resignation in January of Dr. Allen Weiss until the Sept. 3 start of Paul Hiltz as the new president and CEO.
Dutcher said he reached out to many people and organizations, including Golisano, when he was interim CEO.
"I thought (the transfer agreement) was a good first step and the right thing to do," Dutcher said, who is back as NCH chief operations officer.
Salman said it is not unusual for general acute-care hospitals to have transfer agreements with more than one children's hospital. That's because not all provide a complete line up of services. For instance, Golisano does not have the demand yet to add pediatric heart transplant services.
Besides the transfer agreement with NCH, Golisano has been working on projects at its Golisano's Children's Health Center in Naples at Pine Ridge and Livingston roads.
Golisano's contract for Nicklaus Children's to provide three physicians for the urgent care center at the Naples complex has ended. Four physicians with Golisano are now rotating through the urgent care center that is open from 11 a.m. to 10 p.m.
Llechu, who came to Golisano in 2017 after serving as vice president of clinical operations at Nicklaus Children's, said there was no controversy with ending the arrangement.
"They realize having a remote location created some logistical challenges as well," he said.
When respiratory infections are common among children, the urgent care center can see 20 to 30 patients a day, Salman said.
"In summer, it's 10 to 15 a day," he said. "Two years ago when we had really bad flu season, we saw 40 to 50 patients a day."
In terms of how many Collier children who need to be hospitalized through the Naples urgent care center and Golisano physician practice in the same building, it's about two a month, Salman said.
"We try very hard not to bring them up here unless absolutely necessary," Llechu said.
The pediatric specialists who see children in the office practice are preparing for expansions, he said.
That includes build out of a 4,000-square-foot cancer center, the addition of two gastroenterologists for rotations, and the hiring of a second autism navigator to keep pace with increased diagnosis of autism, he said.
"We are seeing a lot more autism in the entire region," Llechu said.
The cancer center program is in design phase now; all together Golisano is investing about $1 million in the Naples complex, he said.
Source: Naples News
Nicklaus Children's Hospital Challenges Law Allowing Trauma Center Without Full Review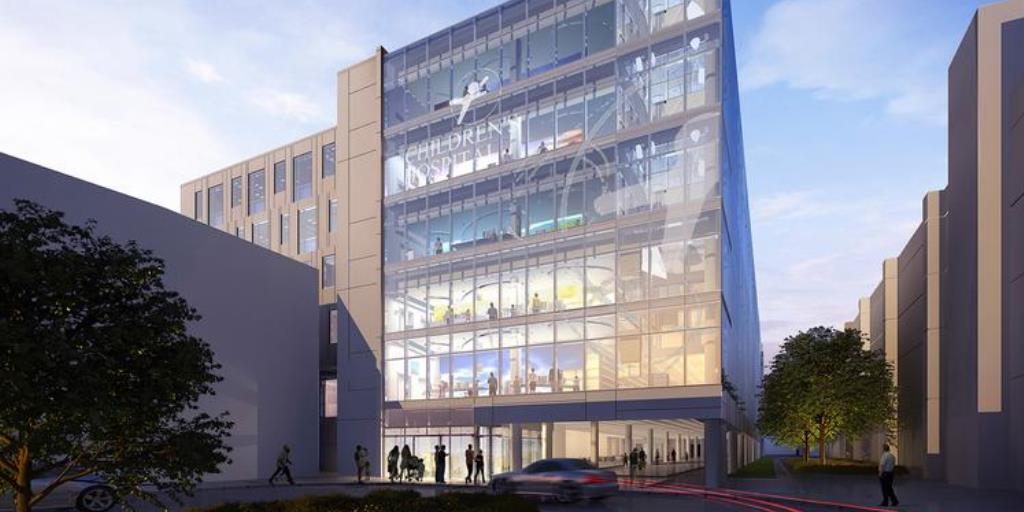 Nicklaus Children's Hospital, the only pediatric trauma center in Miami-Dade County, is suing the state to challenge a law that would permanently allow another hospital to operate a competing trauma center without having to undergo the same kind of scrutiny, saying that the competition could functionally put Nicklaus' facility out of business.
Nicklaus filed a lawsuit late last week against the state Department of Health to stop Kendall Regional Medical Center, which is owned by the Hospital Corporation of America, from operating as a Level I trauma center in the region. The department regulates which facilities have approval to operate as trauma centers, which treat the most serious injuries like gunshot wounds and severe burns.
The lawsuit, filed in Leon County circuit court, contends that part of the law — which was passed in March — violates the state Constitution by being written so narrowly that it amounts to a "special law" for Kendall alone. State statute requires that lawmakers notify the public in advance or hold a referendum for voters in the area before pushing through a law that grants a benefit to a private corporation.
A provision in the law requires the state to grant Level I trauma status to any center that had provisional approval for that tier before January 2017 but still did not have final verification by December. Kendall was granted provisional authority as a Level I trauma center in May 2016, though Nicklaus Children's Hospital — which is part of the Miami Children's Health System — had challenged the initial approval.
The new law would make Kendall's trauma status permanent without the facility being required to go through a review or an on-site verification survey, attorneys said.
The lawsuit claims the law allows the Kendall trauma center "to automatically bypass in-depth review, including a determination of need, and to receive the department's final approval as a Level I trauma center without meeting the same requirements and standards, and undergoing the same approval process, as other hospitals."
Lawyers for Nicklaus also claimed that allowing Kendall to permanently operate as a Level I center would so limit Nicklaus' coverage area and revenue that "the predicted volume reduction would amount to a constructive closure of [Nicklaus'] pediatric trauma program."
Competition from Kendall, attorneys wrote, would drive up demand for a limited number of trauma personnel. Some pediatric patients have already been diverted to Kendall, which is a few miles away, the lawsuit added — the volume of Nicklaus' trauma alerts during 2016-2017 decreased by 30 percent, according to hospital director of governmental relations Lani Ferro. Nicklaus "is likely to suffer irreparable harm because any final approval of Kendall's Level I status, and the significant damage flowing therefrom, cannot be undone," the suit alleged.
"This special law is devastating to the standard of care for the region's children," Narendra Kini, CEO of Nicklaus Children's Health System, said in a statement. "Furthermore, this law will only fragment trauma care and decrease pediatric subspecialty expertise, as pediatric trauma centers afford children a better chance at survival."
Kendall Regional Medical Center and Hospital Corporation of America — better known as HCA — did not respond to requests for comment.
The legislation including the clause for Kendall was a broad-reaching bill that sought to overhaul the state's trauma system after years of lawsuits over various facilities in the state — in part as HCA has opened trauma centers at its own hospitals.
Hospitals with more established trauma centers have long fought approvals for new centers, arguing that too many facilities would cut into a limited number of cases and lessen the amount of practice their providers get treating complicated injuries. HCA has argued in the past that adding more facilities expands access to care for seriously injured patients.
State Sen. Dana Young, R-Tampa, who shepherded through the compromise legislation, said the trauma bill was a "nice balance of all competing interests" that had sought to resolve several disputes by grandfathering in facilities that had already received provisional approval from the state or those that had received verification and had their status challenged.
"It wasn't like picking one or two or leaving others out. We tried to be very consistent," she said. "The bill took a broad brush in order to get our trauma center statute back on track."
Kendall was among about half a dozen facilities that were subject to similar grandfathering clauses to resolve their trauma status, according to a final bill analysis. Included was Aventura Hospital and Medical Center, another HCA facility, which had received final approval as a Level II trauma center but had its status disputed by Jackson Memorial Hospital.
Ferro said Nicklaus was not included in the crafting of the bill and began meeting with lawmakers in February to object to the grandfathering provision that was eventually adopted. The law was passed unanimously by both chambers and signed into law by Gov. Rick Scott, a former HCA executive.
Representatives for Nicklaus at the time "didn't want Kendall approved under any circumstances," Young added. "I didn't think that was an appropriate resolution."
The law also added a strict need formula that would make adding any additional new trauma centers beyond those grandfathered in more difficult. It also reduced the number of "trauma service areas" to 18 regions and created an advisory council to propose criteria for future approvals.
Nicklaus Children's Hospital Buys Shuttered Hospital Campus For $88M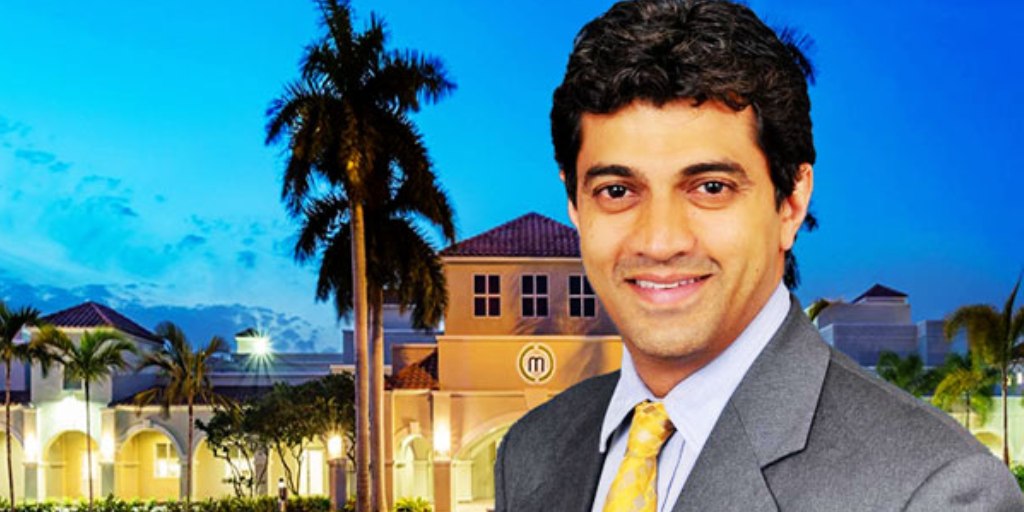 Nicklaus Children's Hospital just paid $88 million for the Miami Medical Center campus near Miami International Airport, property records show.
HC 5959 NW 7th Street LLC, an affiliate of the Carter Validus Mission Critical REIT, sold the property at 5959 Northwest Seventh Street to Variety Children's Hospital, an entity of Nicklaus Children's Hospital.
The deal included a 6,336-square-foot office building, a 5.15-acre parking lot and four single-family homes just south of the hospital. Nicklaus will keep the facility closed until it determines plans for the hospital campus, according to a spokesperson.
A for-profit investment arm of Nicklaus, Children's Health Ventures, was a minority investor in Miami Medical Center. Additional investors included Nueterra, a health care management company based in Kansas.
Records show Tampa-based Carter Validus paid nearly $47 million for the property in 2014. Despite some major renovations, the hospital closed its doors in October. It had been seeking capital and was even considering a sale prior to shutting down, according to published reports.
The hospital included 67 private rooms and 12 operating rooms. It was founded in 1963 by exiled Cuban doctors, and was formerly known as Pan American Hospital.
This South Florida Hospital Is Among The Most Efficient In Using Tech To Deliver Care, Cut Costs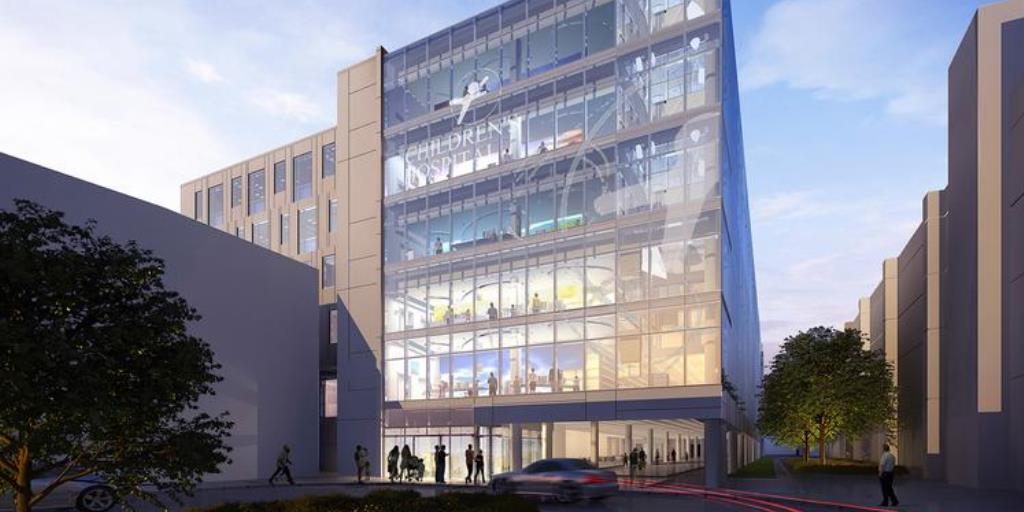 A recent survey of the most technology-advanced hospital in the United States recognized Nicklaus Children's Hospital as one of the "most wired" in the nation.
The 19th annual survey by the American Hospital Association's Health Forum recognized the U.S. facilities that are taking the most advantage of tech and innovation to deliver care to patients.
"Most Wired" hospitals are using smartphones, telehealth and remote monitoring tools to create more ways for patients to access services and for administrators to gather information, according to the survey.
"The Most Wired hospital … are investing in new delivery models in order to improve quality, provide access and control costs," said AHA president and CEO Rick Pollack.
For one, Miami Children's Health System, the parent organization of Nicklaus Children's Hospital, announced in April that it will build on its existing telehealth platform MCH Anywhere through a partnership with TytoCare, a New York City-based startup.
The deal aims to improve care delivered by doctors within the Miami Children's health system, particularly when it comes to post-operative patients or those with complex or more acute medical needs and conditions.
"We believe [telehealth] can dramatically improve the quality of our care and extend our reach beyond our facilities," said Edward Martinez, senior vice president and chief information officer of Miami Children's Health System.
Development Services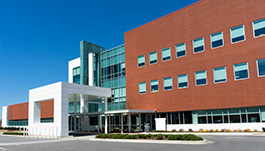 Florida Medical Space
Florida's Health Care Real Estate Leader.
Your trusted real estate advisor.
Florida Medical Space is Florida's first and only statewide, full service medical real estate company. We are a highly focused and specialized team of investment, marketing, leasing and management professionals at your full disposal so you can focus on what matters most. We've assembled the brightest and most qualified team of healthcare real estate professionals to provide unparalleled service to the physicians, healthcare executives and investors who serve the healthcare needs of residents of Florida. We are headquartered in South Florida and are also active in Central Florida, Orlando and Jacksonville. Physicians, hospital administrators, healthcare executives, landlords and investors can depend on FMS for expert guidance in all real estate matters. Call one of our trusted advisors today for a complementary analysis of your situation.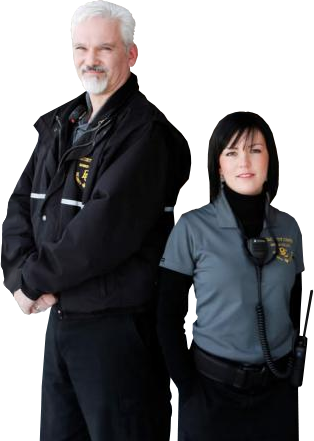 Florida Medical Space, Inc., Copyright 2014. FMS is not responsible for any errors or misinformation contained within this website.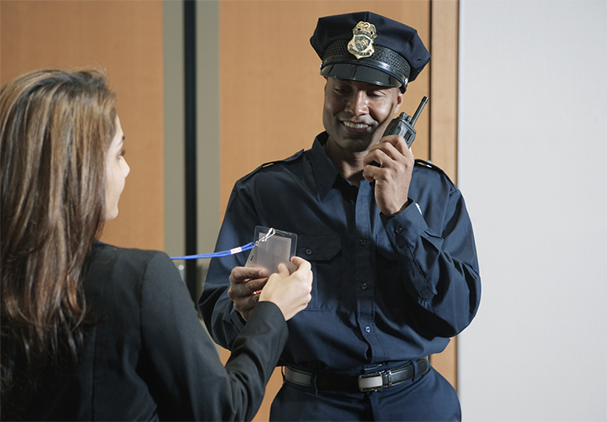 Call Us Today

Miami-Dade:
Tenant & Buyers
|
Broward:
Leasing & Sales