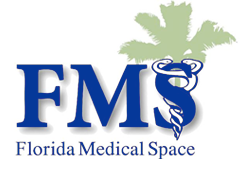 Florida's Healthcare Real Estate Experts.
The Outlook For Outpatient Could Mean Outrageous Returns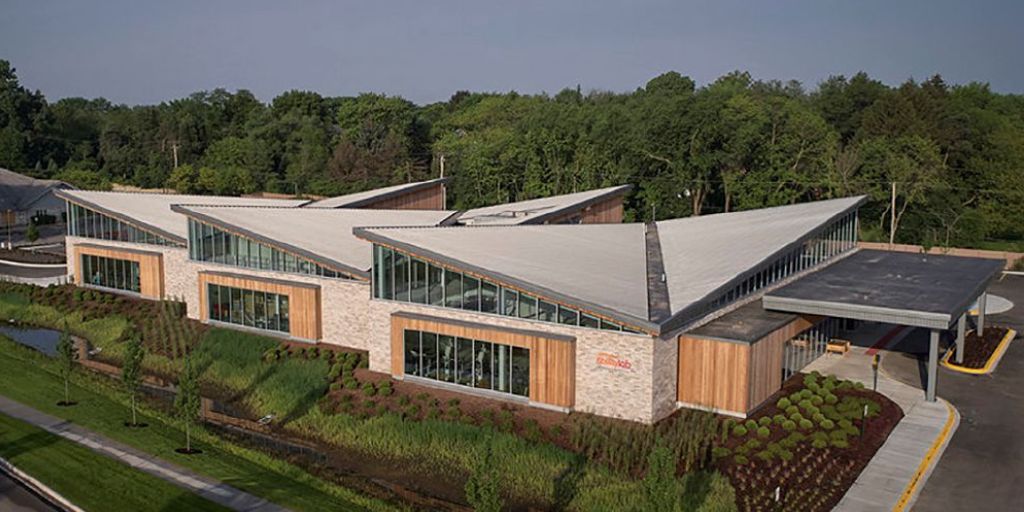 The hospital's monopoly on healthcare is coming to an end. These large institutions aren't going anywhere, of course, but every year, more and more people receive treatment in medical office buildings (MOBs), retail centers and other off-campus facilities. And real estate investors have taken notice.
The drivers for this shift to off-campus healthcare are numerous. Mergers among health providers have changed how physicians interact with patients, as have emerging technologies that make it easier and cheaper to decentralize medicine.
But the biggest stimulus is access. For all its complexity, healthcare is still a consumer-facing business, and the consumers want convenience. This is why medical providers seek to place offices in neighborhoods and suburban areas, closer to where people live and where they work.
"What our hospital CEOs are telling us is that there is a general move away from inpatient toward outpatient care, not just for financial reasons, but also for the convenience of the patient," said John Abuja, senior director at Marcus & Millichap.
New, single-tenant MOBs remain attractive to both private and institutional buyers, according to a recent Marcus & Millichap report. If a property has the backing of major medical providers or hospital systems, leases trade at a premium, with first-year returns in the high-5 to low-6 percent range on average.
Developing a medical office asset off-campus can lead to higher rents as the high-quality submarkets where service providers want to set up shop have higher underlying base rents in general. Also, there is a trend toward more opulent build-outs that the end users seem to desire.
"The rise in rent can in part be attributed to the additional cost and sophistication and demand now for higher levels of service and patient comfort," said Abuja. "Some of these facilities have wider hallways, larger exam rooms and really they have Class A finishes. Ironically, a lot of that is being driven now by the patient, more so than even the physician."
Though MOBs are attractive to investors and are therefore under development at a rapid pace, there are opportunities in retail locations as well. The types of medical uses that a community shopping center or even a power center can support create some limitations, but there are prospects for suitable location/use matchups.
"Retail locations are going to find it very difficult to attract certain healthcare tenants because of the need for backup generators or surgical suite amenities," Abuja said. "That said, there are a lot of non-invasive, MRI imaging and other tenants that are a great fit for a storefront location."
However, locating a medical use in a retail environment will put the property into competition with other asset classes. The premier locations where they want to be are also where everyone else wants to be—a situation that can lead to higher development costs.
"If a developer is building into a retail center where they are in competition with other retail rents, then the cost of being there is higher because they're competing with other retail tenants for the same location," Abuja said. "Some of the retail rents, especially restaurants, far exceed what you typically pay on an office space."
According to Abuja, while a $65 per square foot buildout cost years ago was relatively standard, now it could be upwards of $150 per square foot to redevelop a retail location for a medical office use. However, if and when the fit is right, getting closer to the end user can justify these additional costs.
Erected in the mid-1970s and with a gross leasable area of more than 164,000 square feet, The Oak Mill Mall in Niles, Illinois was always a hybrid. It's anchored by a Jewel-Osco grocery store and has the look of a large strip mall from the outside, though it actually has everything that a '70s-era mall would have: two levels, storefronts within an enclosed space and even an indoor water fountain.
As retail tenants began to move out, however, the property rebranded as "Oak Mill Plaza" and began targeting healthcare providers. Now, approximately half of the retail tenants are medical purveyors of one stripe or another, including pediatrics, oncology, dentistry and a travel clinic.
This location is a deviation from the norm, however. Most retail centers max out at one or two healthcare tenants, typically in an outlot location. And for the financial backers, the real money is in MOBs.
There are strong consumer forces pulling medical office properties away from institutional campuses and out to Main Street. However, there are strong forces keeping MOBs in orbit around a hospital as well.
"There is comfort to investors knowing that they are on or near a hospital campus where supply characteristics are insured. If I had to make a choice between an on-campus or an off-campus building, I would still rather be on campus or tangent to campus just because the doctors are already there," Abuja said. "It's not 'build it and they will come.' They're already there. That's why most investors, if they could choose, would still rather be on campus or near campus with an MOB."
According to the Marcus & Millichap report, many physicians are bringing buildings to market in order to cash in on increased equity; properties tenanted by a private physician typically trade 100 basis points above those leased by major medical groups.
Sale-leaseback opportunities with private physician groups often require personal guarantees of leases, so investors should be mindful of lease terms as many buyers prefer to have major hospital system or healthcare group backing as they lead to longer lease guarantees.
As investors seek stabilized, multi-tenant medical office properties in primary and secondary markets, the yield spreads between on-campus and off-campus assets have compressed. In today's market, private investors and institutions alike expect similar returns regardless of an assets' proximity to an established hospital.
Source:  RE Journals
Hospital Views On Medical Office Buildings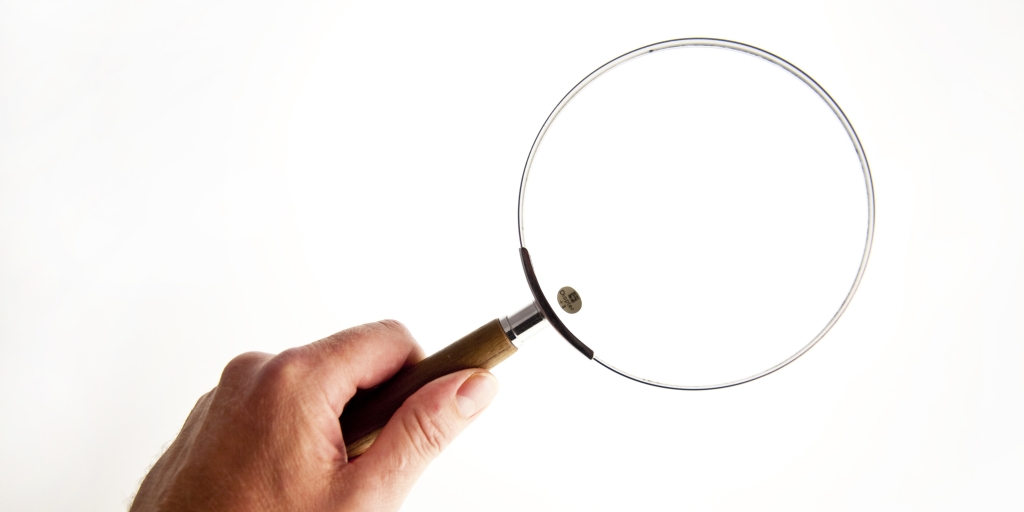 Hospitals often view their medical office building (MOB) investments differently than doctors that own their medical facilities. Doctors can build equity owning MOB's during their career, with an expectation to cash out equity near retirement by either selling to a practice partner based on a market appraisal, or by structuring a Sale/Leaseback transaction with an investor to create a higher net present value of the MOB asset. Hospitals typically have more complex issues to assess. Most have an investment portfolio consisting primarily of equities. Some hospitals consider MOB's to be part of their investment portfolio. Other health care systems do not, and view their MOBs strictly from an accounting standpoint as an operating asset. A hospital system typically owns buildings they occupy with other owned MOBs rented to doctors and other health care providers. Owner-Occupied MOBs Hospital-occupied medical office buildings are good candidates for sale/leaseback transactions to monetize value in cases where the hospital has limited access to capital for property improvements, expansion or to free up cash to fund operations. However, it is not always necessary for health care providers to monetize owner/occupied MOB's if they have strong credit with good access to capital at reasonable rates. Tenant-Occupied MOBs Hospital-owned, tenant occupied MOB's have recently become a higher priority to sell for several reasons. MOBs are investments that tie up hospital capital that could more effectively be utilized on more strategic investments. Vacant MOB spaces provide zero-to-negative returns on this capital. Due to soft office market conditions across the US, many hospitals have increased vacancies with the opportunity cost of this capital tied up in their MOBs. The estimated value of MOB holdings is added to the health care provider's investment portfolio which hospitals use to analyze "MOB holdings percentage" of total investment. When the ratio of "MOB Holdings" as a percentage of total portfolio assets increases, portfolio risk also increases from an investment perspective due to the lack of geographic and industry diversification inherent in MOBs. This is especially true if patient volumes decrease as is the case currently in many markets. There are significant concerns today when effects of our uncertain economic conditions combine with uncertainty posed by health care reform. Special attention to safe diversification of the hospital's overall investment portfolio is warranted. Sale/leaseback of select hospital occupied buildings and/or straight sales of tenant occupied buildings can provide that asset diversification and improve the cash positions at a time when cash can be utilized to take advantage of more strategic opportunities. An example of this strategy can be seen in the transaction where Carle Foundation Hospital sold its 92,000 sf MOB in Bloomington, IL for $24.25 million or $264 per square foot at an 8.5% cap rate, according to Robert Tonkinson, former CFO of the Carle Foundation based in Urbana, Illinois. New Statutes: Stark Law Two new statutes recently enacted by Congress will bring greater governmental scrutiny and action. Enforcement of these rules will cause headaches for hospitals and will likely motivate many to consider exiting commercial real estate or forming strategic partnerships with MOB real estate specialists. The " 2009 Fraud Enforcement and Recovery Act" (FERA) and the "Patient Protection and Affordable Care Act" (PPACA) will have an impact on a hospital's decision to self-disclose Stark Law violations related to hospital-physician leasing arrangements. The impact of these rules on MOBs could be significant and cause many health care firms to sell their MOBs to third parties, if only to avoid the potential risks. Hospitals that wish to retain their MOB interests may consider outsourcing MOB management to commercial MOB specialists as an added layer of insulation from Stark Law liability. The most transparent and savvy way out of this newly heightened government scrutiny, however, may be to monetize MOB's with sales or sale/master leasebacks. This avoids the inherent potential conflict posed by a doctor that refers patients to a hospital, and later asks the same hospital for six months free rent to sign a new lease. In this situation, the negotiation is driven by Federal Health Care Regulations with heavy fines awarded to hospitals that don't live within these strict rules that are designed to protect patients by elimination of waste, fraud and unfairness within the federal healthcare reimbursement system. When a doctor asks a private investor MOB owner for six months free rent to sign that same new lease next to the hospital, it becomes a simple business decision driven by market forces, without the negative baggage of perceived conflicts of provider-owned MOBs. MOB Values Up The Deaconess Clinic of Evansville, Indiana sold five MOB's totaling 260,500 sf for $45.26 million or $174 psf at an 8.25% cap rate in March 2010 using a 14-year term master lease back. According to Real Capital Analytics, the average annual sale price for MOB sales in major cities across the country of $5 million and up, has risensteadily from$140 psfin 2002 … to $218 psf at the top of the overheated market in 2006 … to $226 psf by the end of the second quarter of 2010. This is not a misprint. We are actually getting higher prices today for large MOBs in major cities than we did at the peak of the real estate cycle just a few years ago. So what's the catch? Unlike other segments of commercial real estate that have seen falling values, there is exceptional demand today supporting stronger-than-ever values for large MOB's with strong-credit tenants on long term leases in major US markets. But what about smaller MOB deals in smaller markets? I personally brokered the sale of 53 MOBs with an average sale price of $1,031,000 per transaction, located in tertiary markets in Florida, North Carolina, South Carolina, Georgia and Illinois from 2002 through the second quarter of 2010. I created the nearby bar charts to compare annual MOB big sales (i.e. $5+ million) in big markets (reported by Real Capital Analytics) to my smaller MOB sales (i.e. $1 million) in small markets over the past nine years. From 2002 through 2005, there was an average MOB price difference of only $20 psf between the big deals/big markets and the small deals/small markets. Over that 2002-2005 period, cap rates for large transactions averaged only 0.6% lower than the small deal/small market prices. But the gap started to widen from 2006 thru 2008, when the big MOB deals averaged $30 psf higher and the cap rates for big deals compressed to average 1.5% lower than the cap rates for the small deals. There was a striking difference from 2009 through Q2-2010 as big deals in big markets pulled away and averaged $80 psf higher than the small deals in small markets, with the cap rate differential moderating to only 1.1 percent. This condition over the last two years reveals an interesting trend. The more sophisticated investors (like hospital systems) that own big MOB's in big cities realized that in addition to the other good reasons to sell mentioned previously, the top of market to sell for highest price is actually now, so they are selling. Doctors predominately own smaller MOBs in smaller markets and are somewhat isolated from the realities of the current favorable market condition for MOBs. They have tended to remain on the sidelines during these last two years believing their MOB values are down like the rest of the real estate market, when in fact the opposite is true. The majority of small MOB sales over the last two years were mostly distressed, vacant properties that sold at very low prices, creating the disparity of $80 psf between large ($5+ million) and small ($1 million) recorded MOB transactions. This should change, however, in 2011as the gap between large and small MOB deals narrows when doctors in smaller markets realize MOBs have escaped the declines of other segments and that now is one of the best times ever to sell medical office space at strong valuations.
Medical Office Buildings Should Be On Your Investment Menu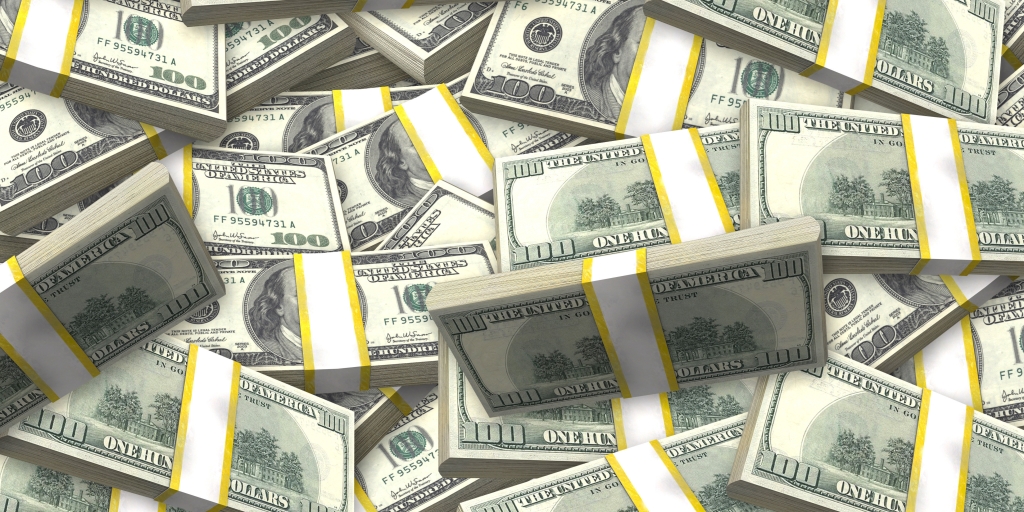 While most of the rest of the real estate investors vie for industrial product and the other more recognizable asset classes, Virtus Real Estate Capital is opting out and doubling down on "cycle-resilient" real estate investments like medical office buildings.
"The easy money has been made in commercial real estate. The easy money has even been made in our property types, which are still more nascent and still have more opportunity than traditional property types," Virtus Real Estate Capital founder and CEO Terrell Gates told National Real Estate Investor. "We're no longer in the part of the cycle where you can just sort of put it to work, go long and hope everything works out. We believe you've got to dig a little deeper than that."
According to Gates, high occupancy created by sluggish pipelines and strong, stable demand are what attract him and Virtus to MOBs. Despite strong demand for the product, inventory has crept up by only about 1%, meaning that fundamentals are on the way up.
"New supply is rarely an issue in medical office because there are a lot of natural barriers to entry that keep inventory growth very low. Over the last five years, despite overwhelming demand from tenants and healthcare systems for more healthcare space, inventory growth has averaged less than 1%. What little inventory has been delivered is mostly replacing older, functionally obsolete product. So, for that reason, you've seen increasing occupancies, increasing rental rates and overall positive trends for the underlying medical office assets," Gates said.
Medical Office Buildings: Picture Of Health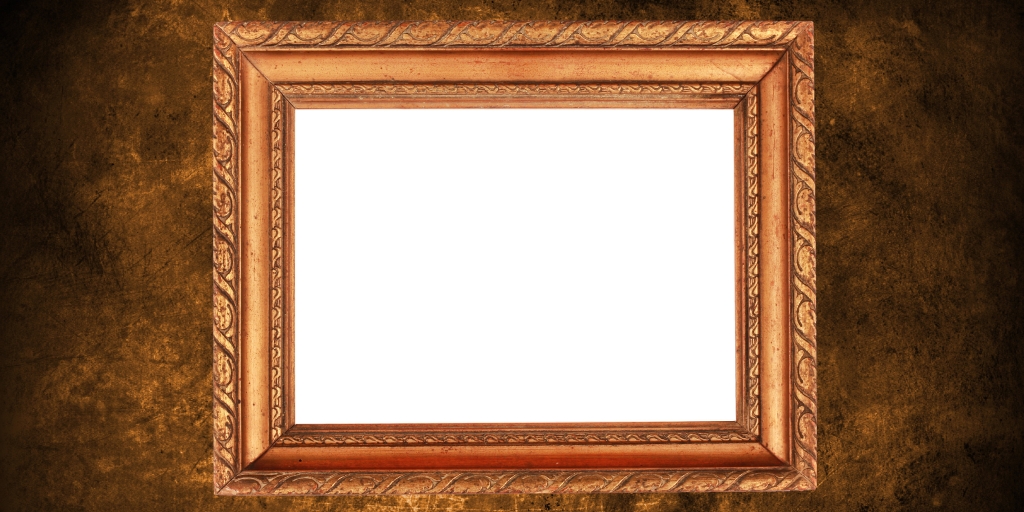 Medical office buildings have long been considered a niche sector, but surging interest among investors and developers is rapidly bringing the asset category into the commercial real estate mainstream. The aging U.S. population—combined with the sector's long-term, stable returns and resistance to e-commerce—is providing steady tailwinds for MOB demand.
"Medical office buildings are the hottest asset class outside of multifamily," asserted Louis Rogers, founder & CEO of Capital Square 1031, a Glen Allen, Va.-based real estate investment and management company. "Investors intuitively understand that medical needs increase as we age."
To Rogers' point, the 65-and-older segment of the population is expected to increase by 1.7 million in 2018 and by 9.2 million over the next five years, according to CBRE's 2018 U.S. Real Estate Market Outlook for Medical Office. That is driving short-term and long-term demand for medical services, particularly in markets with high concentrations of older residents (many of them in the Northeast and Midwest) or those with populations that are growing quickly overall as well as skewing older (characteristic of many southern and western metros). That demand should continue, notwithstanding changes to the Affordable Care Act that have created some uncertainty in the healthcare market, CBRE predicts.
In a sign that institutional investors are ramping up interest in the sector, an affiliate of Heitman LLC announced in February that it had acquired a 1.4 million-square-foot, 17-property MOB portfolio. Texas accounts for seven properties and five are in Indiana, with one apiece in New Jersey, Virginia, North Carolina, Illinois and Missouri.
In its deal announcement, Heitman cited the properties' recent vintage—most date from after 2005—their affiliations with top health systems, and their locations in high-growth markets. Among the assets is the Medical Arts Pavilion in Plainsboro, N.J., which opened in 2012 as part of a new medical campus developed for the Princeton HealthCare System. In January 2018, the MOB became part of Penn Medicine Princeton Health, formed by the merger of the two university healthcare systems.
CURE FOR CONCERNS
As the real estate industry enters the ninth year of the current cycle, Rogers noted, the need-based, recession-resistant qualities of medical care offer a safe haven for investors, when prospects for other asset categories may be less certain.
In addition, a shift away from hospital campus-based services, adoption of new technology, health-care job growth and tight market conditions are all boosting demand, explained Andrea Cross, CBRE's head of office research for the Americas. Since 2000, healthcare employment has jumped 47 percent, compared to 12 percent for employment overall. And it's projected to grow further, adding nearly 1 million jobs over the next five years, CBRE reported.
Lease terms for MOBs are also typically attractive to investors, as tenants tend to be financially stable customers like physicians or healthcare systems with investment-grade credit. MOB tenants also tend to invest significant amounts of capital in equipment and fixtures, and as a result they are unlikely to relocate merely because a building down the street will save them a few dollars per square foot.
STRONG VITALS
The MOB sector's healthy fundamentals have also expanded the pool of interested investors. The property type registered a lower peak vacancy rate than traditional office properties during the 2008 recession, according to CBRE. Net absorption has outpaced new supply in 24 of the past 29 quarters, and gross asking rents have been stable, reflecting consistent user demand and long-term leases that reduce tenant turnover.
Medical-office cap rates declined to 6.4 percent in 2017 from 8.3 percent in 2010, according to Stephen Newbold, national director of U.S. office research for Colliers International, while sales volume increased over the same stretch to $11.3 billion from $4.3 billion. The top five markets for sales volume last year were Atlanta, Los Angeles, Dallas, Houston and Chicago.
On the development front, Colliers reports that 16.2 million square feet of medical office space was completed in 2017 and forecasts a modest increase to 20.5 million square feet in 2018. States with the largest pipelines include California (5.4 million square feet), Texas (3.1 million), Florida (2.6 million), New York (4.8 million) and Pennsylvania (1.9 million)—all large states with a substantial older population.
The stable, resilient performance of MOBs is attracting lenders, as well. "The market for acquiring existing properties is very strong, and there is a tremendous amount of capital for stable assets," said Charles Foschini, a senior managing director at Berkadia. One challenge is the three-year-old High Volatility Commercial Real Estate regulations, which stipulate minimum equity and a maximum loan-to-value ratio in order for lenders to meet a 150 percent risk weight requirement. "The HVCRE rules have made it difficult for all but the strongest developers to get financing," Foschini observed, noting that pre-commitments from tenants may make it easier for developers to secure funding.
In March 2017, Berkadia lined up a $22.5 million bridge loan to reposition 625 Flagler, a 110,000-square-foot Class A property formerly occupied by Bank of America in West Palm Beach, Fla. FRI Investors, the new owner, plans to reposition the 34-year-old building primarily as medical offices; current tenants include Mount Sinai Hospital and Jupiter Medical Center.
DISSECTING THE DETAILS
As MOBs gain in popularity, discerning investors cite qualities of tenants and properties that make these assets attractive. "If you have a strong healthcare system, Class A MOBs, whether on or off campus, remain especially compelling," said Mary Beth Kuzmanovich, national director of healthcare services for Colliers International.
Assets located on or near hospital campuses provide stability because they are convenient for both physicians and patients, and doctors are usually affiliated with the healthcare system, providing an incentive for them to sign long-term leases. As medical services move closer to patients, particularly in suburbs, patients no longer have to go to a hospital for procedures like outpatient surgery, radiation therapy or dialysis. Accordingly, assets in suburban MOBs are becoming more desirable.
Location isn't the only factor, however. "The investor class has to be very careful to understand who's in their building and their long-term financial viability to continue to be able to pay their rent and continue to renew and stay in the building," Kuzmanovich said.
American Healthcare Investors and Griffin Capital Co., the co-sponsors of Griffin-American Healthcare REIT IV, focus more on the tenant than on the asset's location, said Danny Prosky, a founding principal of American Healthcare Investors. "Healthcare is a growth industry in all 50 states," he said. "There isn't any one particular part of the country that we avoid."
In October 2017, Griffin-American Healthcare REIT IV acquired Fairfield County Medical Office Building Portfolio, comprising two MOBs located in Connecticut. The 80,000-square-foot portfolio is 94.6 percent leased to 15 tenants with an average remaining lease term of more than seven years. The portfolio's anchor tenants, affiliates of Advanced Radiology Consultants, occupy about 29 percent of the leasable space, and recently extended their leases to 2029.
Source: CPE
Can Healthcare Be Retail?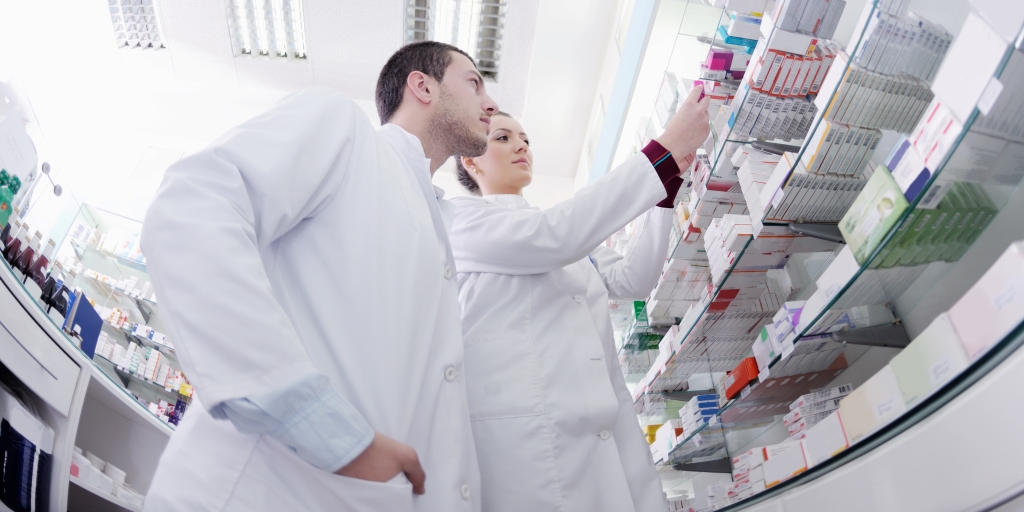 Retailers have long learned how to function and adapt to meet their customers' needs. Competition is fierce and there's no room for error when it comes to achieving success. Consumers are more informed, connected and empowered than ever before. Thus, retailers have perfected key traits such as branding, standards, speed-to- market, advertising, convenience and site selection. Healthcare systems have much to learn from retail. While they have been laser-focused on delivering exceptional patient care on their primary campuses, they face an onslaught of new challenges as they embrace a retail strategy to expand outpatient services and their ambulatory network.
As healthcare systems add retail locations to improve access, retailers view them as competitors only from a real estate perspective. Traditionally, retailers considered healthcare systems symbiotic partners that could potentially direct new customers to their store. However, in today's market, retailers are beginning to compete directly with healthcare providers as they add health services to improve access and reach a broader base. Walmart, Target, CVS and Walgreens are just a few that are adding services such as urgent care, lab specimen collection, and even imaging at both new and existing locations. Retail fitness centers are also providing preventive and wellness care to maximize their membership base.
These major retail stores and chains are often found in prime well-established locations with built-in traffic flow and volumes required to succeed. Healthcare systems are now competing with retailers to secure premium locations (i.e., the new corner of Main & Main) where before they only focused on their primary campus and immediate service areas. Competition is coming from all sides and in many ways.
COST OF ENTRY
Ambulatory locations, and more specifically primary care locations, are typically a loss-leader for healthcare systems and have been a vehicle to open new market doors and drive downstream specialty revenue and inpatient referrals. As such, business plans are extremely tight as healthcare systems look to minimize losses across ambulatory networks. Outpatient centers have traditionally been developed within medical office buildings (MOBs) or spaces dominated by other healthcare services. MOBs typically have an abundant supply of available space within any given real estate market. This fosters favorable real estate economics and lowers operational costs for the development of new healthcare space.
However, MOBs do not offer the best patient convenience and overall experience when compared to other retail options. Therefore, recent trends have seen healthcare systems focusing on ground floor space, shopping centers, strip malls and even pad sites for single-use facilities to provide an easily accessible and convenient retail experience. Unfortunately, these alternatives often come with a major price tag. An internal CBRE study across three major metropolitan markets shows prime retail space lease rates coming in, on average, 20% to 30% higher than comparable space within an MOB.
The required capital to develop this new space is also higher. Tenant improvement allowances are typically 15% to 20% lower and less core infrastructure is provided when compared to an MOB. These factors have a negative impact on new ambulatory business plans and increase the overall cost of entry as well as long-term operational costs.
PRICE SHOPPING
Price point matters for consumers in the retail world and it continues to evolve in healthcare as well. The emergence of price shopping and transparency for insurance by consumers, whether through public or private exchanges or traditional products, is having an impact on how consumers are paying for and using healthcare. The most recent signals from the federal government indicate that shopping for insurance is on the rise. Also, dual working households are evaluating cost when deciding which spouse will carry the insurance for the family.
his is not necessarily a new trend, but with the increase in high-deductible plans, families have a choice and are scrutinizing insurance packages more closely. This is driving consumers' willingness to pay out of pocket and shop for insurance products that will balance out-of- pocket expenses with premiums. Price competition is making healthcare providers focus on efficiencies within their cost model or offer additional services that make up any revenue differences.
DATA-DRIVEN ANALYTICS MUST DRIVE STRATEGY
Retailers rely on robust analytic platforms to understand consumer behaviors, trends, patterns and opportunities. More data has been created in the past two years than in the entire previous history of the human race. According to SINTEF, 90% of the data in the world today was created over a two-year period and continues to evolve. Understanding how to use and apply this information is an even bigger challenge. Partnering with a healthcare data firm to mine consumer traits such as origin, demographics, payer mix and utilization rates is a key first step to any successful retail strategy.
However, the data alone is not the answer. The true value comes in its application. Healthcare systems must be able to incorporate analytic research into both their overall healthcare strategy AND their real estate strategy (short term and long term). This is where healthcare systems have a significant leg up on their new retail competitors. Retailers cannot rely on downstream revenue sources to support new healthcare endeavors, and they're slowly learning how complex and challenging healthcare delivery can be.
DECISION MAKING & STANDARDS
Standards and prototypes must be developed and implemented to ensure speed to market. Successful healthcare retailers cannot afford to second guess their strategic plan once it has been implemented. Don't get caught in the trap of customizing each location to appease provider preferences. Competition will quickly take advantage of any lost momentum and capture whatever remaining market share still exists. The best locations will disappear, consumers and patients will find alternate sources for care, and development opportunities will quickly be lost. Discipline is required. There's a reason that retail outlets are designed and branded in a specific way.
CREATIVE ADVERTISING & SOCIAL MEDIA
To compete in the retail space, healthcare systems must expand their traditional advertising channels to include social media. Increasing brand awareness and acceptance is more than just a Facebook page. Out-of- the-box thinking must be applied. More and more patients are relying on advice gleaned from the internet for everything, including their health. According to Software Advice, 77% of patients surveyed used online reviews as their first step in finding a new doctor. New healthcare apps and wearable devices are hitting the market every day. Wellness has become trendy as devices have become mainstream and social media has impacted how people track and promote a healthy lifestyle. Systems must ensure their retail strategies encompass solutions geared toward wellness as well as episodic care when ill or injured.
BRANDING & CUSTOMER SATISFACTION
Even though price point matters, retailers have learned that consumers are very loyal if they're provided with exceptional services and superior outcomes. Studies have shown that 86% of consumers are willing to pay more for a better experience. And given that consumers are likely to have 65 times more retail encounters than healthcare encounters over the course of a calendar year and eight times more outpatient encounters than inpatient encounters, it's imperative for healthcare systems to invest heavily in customer experience and ensure consistency at all ambulatory and retail locations. Each positive customer experience will firmly reinforce the new retail brand and magnify downstream revenue opportunities.
VIRTUAL COMPETITION
And don't forget about virtual healthcare. It should also have a place in a system's strategic plan. Telehealth applications are beginning to impact consumer utilization and spending habits, similar to the effect of online shopping over the past decade. By 2018, it's estimated the number of patients using telehealth services will rise to 7 million. While virtual visits may not be covered by insurance, many consumers are opting for this route, regardless of the cost, due to convenience or access to care. An increasing number of patients are also finding that telehealth visits aid in managing chronic conditions and assist in reducing readmission rates. CONCLUSION As healthcare continues to move away from the central hospital and systems expand their footprint, organization leaders must embrace new technologies and approaches to care delivery. Unheard of in the past, patients are becoming savvy consumers that evaluate service, outcomes and price prior to selecting a provider. And, all the while, competition continues to grow. To remain viable, strategies must be creative, consistent and deliberate. Look to other industries and identify best practices that can be replicated in healthcare. Retail was just the first step. We can only imagine what lies ahead.
Source: BDC
Development Services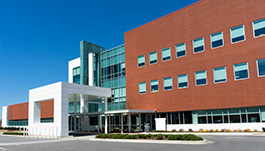 Florida Medical Space
Florida's Health Care Real Estate Leader.
Your trusted real estate advisor.
Florida Medical Space is Florida's first and only statewide, full service medical real estate company. We are a highly focused and specialized team of investment, marketing, leasing and management professionals at your full disposal so you can focus on what matters most. We've assembled the brightest and most qualified team of healthcare real estate professionals to provide unparalleled service to the physicians, healthcare executives and investors who serve the healthcare needs of residents of Florida. We are headquartered in South Florida and are also active in Central Florida, Orlando and Jacksonville. Physicians, hospital administrators, healthcare executives, landlords and investors can depend on FMS for expert guidance in all real estate matters. Call one of our trusted advisors today for a complementary analysis of your situation.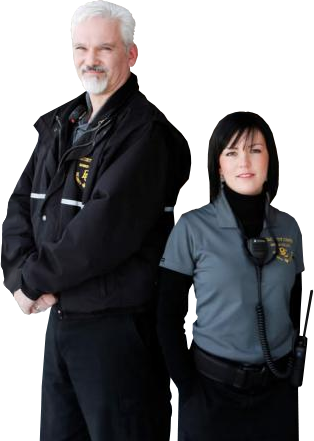 Florida Medical Space, Inc., Copyright 2014. FMS is not responsible for any errors or misinformation contained within this website.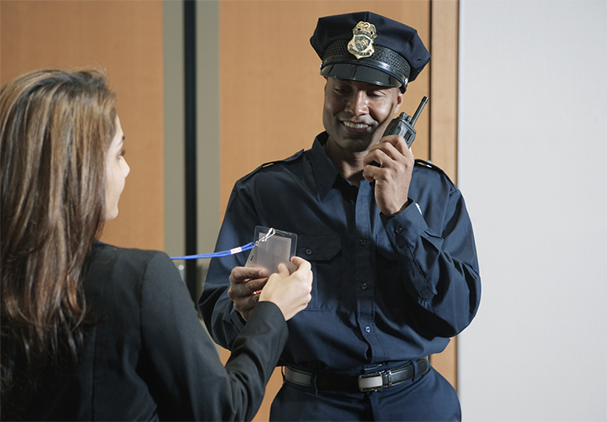 Call Us Today

Miami-Dade:
Tenant & Buyers
|
Broward:
Leasing & Sales