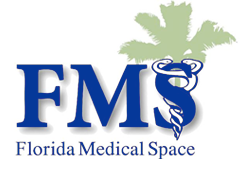 Florida's Healthcare Real Estate Experts.
Healthcare Trends To Watch In Real Estate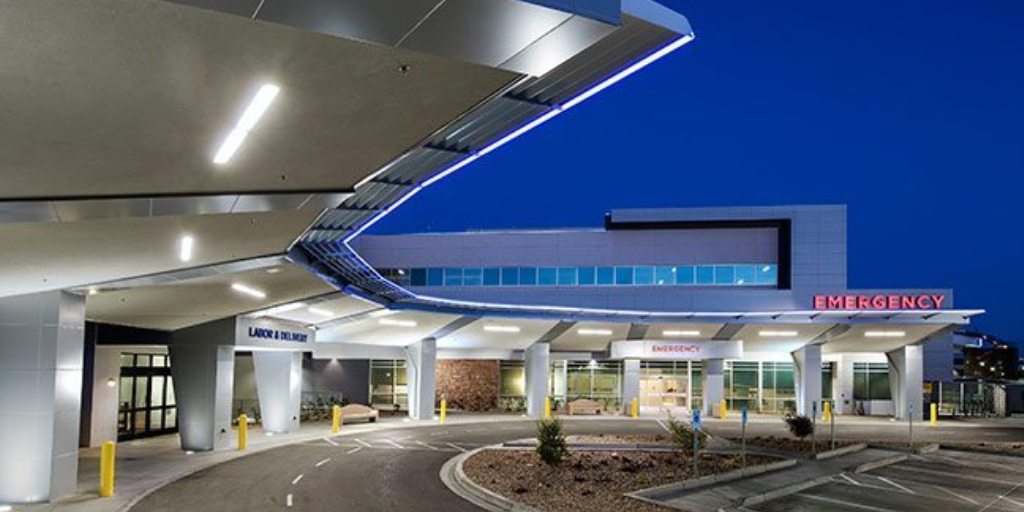 Despite the uncertainty surrounding healthcare reform and the future of the Affordable Care Act, an increased focus on improving population health and affordability is here to stay.
By making smart decisions about the right place to deliver the right care, hospitals and patients alike can benefit from reduced costs and increased convenience while also establishing new revenue sources for hospital systems. As new revenue sources and efficiencies are explored, real estate has an increasingly influential role in achieving financial stability and sustained success.
To better explain, JLL Research recently released a healthcare outlook report that explores actions healthcare systems can take to improve the quality of patient care while reducing costs.
"Focusing on making the patient experience easier, more comfortable and convenient will pay enormous dividends over the long term, no matter the uncertainty," explains Daniel Turley, executive vice president for JLL Capital Markets. "Continued consolidation of health systems will create winners and losers in the healthcare world, which in turn will provide ample long-term opportunities for real estate expertise focused on healthcare solutions."
Overall, the healthcare systems of tomorrow will need to be flexible to adapt to future healthcare changes; strategic in where and what to build; more accessible throughout communities; and utilize any and all data available to make the most well-informed decisions.
Regardless of the type of space health systems pursue, one common thread never changes: the need for flexibility. A building that serves as a freestanding emergency department today may need to transform into an outpatient clinic five to 10 years down the line.
That's why Kip Edwards, vice president of development and construction at Banner Health, the state's largest private-sector employer, says, flexibility to meet future configuration and needs is the number one must-have feature at healthcare facilities.
The right place for the right care not only offers convenience and better outcomes, but it also keeps costs down for everyone – patients, providers and the healthcare systems.
Real estate portfolios have grown increasingly complex as healthcare systems have expanded their networks in recent years. Thus, managing a complex network of various types of medical facilities requires a thoughtful strategy informed by location analysis.
Although it reflects a much different healthcare landscape than even a decade ago, healthcare experts from JLL expect the industry's future to become even more distributed and regionalized.
This can already be seen when driving through communities today. It's hard to not notice more ambulatory facilities, urgent care centers, retail clinics, micro-hospitals and freestanding emergency departments.
Capitalizing on these trends can reap big rewards too, like when a new urgent care center can attract new patients because of its position as an anchor tenant in a highly-trafficked shopping center.
SRS Phoenix reports, retail clinics within brand-name retailers cost $50,000 to $250,000 to build out, are usually 150 to 250 square feet and can generate revenues upwards of $500,000 per year.
In a drive to meet consumer demands for more affordable, quick and convenient access to healthcare, Banner Health purchased 32 Urgent Care Extra facilities across Arizona in August 2016 with plans to open as many as 50 Banner Urgent Care Centers in the state by the end of 2017.
Jason Wood, partner at Quarles & Brady, says, micro-hospitals are another emerging trend in healthcare that can offer emergency care, diagnostic imaging and lab services, which just recently started gaining traction in Arizona.
Micro-hospitals are usually less than 20,000 square feet and may have 8-15 beds for short-term inpatient observation.
The goal is to make healthcare more easily accessible in order to keep individuals healthy and reduce the need for long, costly hospital visits, stays or acute care treatments.
So far, it's working to a degree.
According to the American Hospital Association, the total number of hospital beds in the United States is steadily shrinking – down from about 1.73 million beds in 2012 to 1.68 million in 2015.
While that difference may seem small, it's a signal of larger trends that are in play.
The mix of services provided at a main hospital campus is shifting, with emphasis being placed on more critical and specialty care.
Historically, so much of healthcare delivery occurred on or near a hospital campus without a lot of significant thought to what is customer friendly, convenient and efficient service.
For many reasons, Mike Brinkley, healthcare advisor at Land Advisors Organization, predicts the trend toward providing healthcare services out into neighborhoods and communities will continue.
Thus, smaller, off-campus medical office buildings (MOBs) are the hot commodity today. In fact, during 2016, 447 new MOBs were developed off campus, averaging 63,585 square feet, while only 186 were on-campus, averaging 97,949 square feet, according to Revista.
Supporting Brinkley's forecast, experts from JLL predict the demand for large parcels of land for new hospital developments to continue, but at a much slower pace.
Brinkley describes this as the "retail-ization of healthcare," which has healthcare providers following the retail playbook when choosing to open new care centers in locations where patients are already spending time.
For some providers, this means partnering with retailers to open clinics within supermarkets and drug stores. Others choose locations in heavily trafficked shopping centers where its brand can receive more exposure. Both benefit from cost savings and increased visibility.
Thus, retail clinic locations have increased 38 percent in the last five years, according to Kalorama Information, and are positioned for significant growth in the future, as patients continue to seek out convenient, low-cost healthcare services.
That's one of the trends motivating Brinkley's work as the real estate advisor to Maricopa Integrated Health Systems (MIHS) for its Proposition 480 "Care Reimagined" program.
Proposition 480 is a nearly $1 billion bond measure approved by voters in 2014 to modernize, rebuild and revamp the MIHS hospital campus and its entire outpatient delivery system (health clinics) to become more efficient, more customer friendly and more accessible to patients.
"Ultimately, the system provides more choices by which patients can enter the provider's care continuum," explains Steve Brecker, executive vice president of Layton Construction Company's healthcare division. Layton recently completed suite remodels in a MOB for the Phoenix Children's Hospital, which is in the process of opening a surgery center in the hospital's east campus building, and has plans to complete three more clinics at sites around the Valley in early 2018. For Julie Johnson, principal at Avison Young and co-leader of the company's healthcare practice group, outpatient care has become the most prominent healthcare building trend because inpatient care has become so costly. "We are also seeing more extensive and higher acuity surgeries being done in an outpatient setting to lower total cost of care, as well as allowing the patient recover at home," she explains. Like at the newly constructed Mahoney Building near the Loop 101 and 19th Avenue where a large pain management group recently signed a lease for 14,857 square feet, which will include an outpatient surgery center in addition to a clinic and lab to maximize efficiency and patient experience. Just like traditional retailers, robust data and analytics can help healthcare executives better understand where patients are coming from, what they want and what their future needs may be. Organizations often invest significant time and energy on identifying the right submarkets, but then fall short when it comes to analyzing the best location inside that market. Population growth statistics and new housing starts can help identify areas where more primary care physicians may be needed in the future. Meanwhile, other demographics can point to where aging populations are creating new healthcare needs. Plus, traffic data, competitor locations and drive times can all help narrow the options. The right real estate strategy can help hospitals ensure that it has facilities in the right places for the right care, but ultimately, these trends aim to provide better care to more people by increasing healthcare access and decreasing the cost while simultaneously improving population health.
5 Healthcare CRE Trends To Watch In 2017
Despite uncertainty over the future of healthcare reform, demand for healthcare services will rise within the next few decades. Aging Baby Boomers are demanding more care and will make up one out of every five people by 2050. Since 1993, outpatient visits nearly doubled, according to a report from JLL. Check out five trends affecting healthcare real estate this year.
1) More Small Scale Hospitals
Much like the rapid expansion of urgent care and retail clinics, micro-hospitals are arising in metro settings to provide additional healthcare options. These facilities are basically full-service hospitals on a small scale and provide emergency care, inpatient care, some surgical procedures and often labor and delivery services. The two- to three-story 35K to 45K SF micro-hospitals increasingly cropped up in 2016 with many health systems partnering with Emerus, the nation's first and largest operators of these hospitals.
San Francisco-based Dignity Health has been opening micro-hospitals in Phoenix and Las Vegas. SCL Health has micro-hospitals in the Denver area, while Baylor Scott & White Health has several throughout Texas.
2) More Expansion Of Existing Sites
Health systems are opting for expansions of existing sites rather than building new facilities this year to save money. Expansions take less time and capital, allowing health systems to provide expanded services faster. Expanding services at an already popular location is also ideal since the site has already proven to be accessible, according to Duke Realty.
UCSF Benioff Children's Hospital Oakland, for example, is in the process of a 10-year expansion plan, which will add a six-story 89K SF outpatient clinic. The plan includes a renovation of the main hospital that will increase beds to 210 and add additional services. 3) Health System Consolidation Even though health systems are expanding their hospitals, there will be fewer independent hospitals and health systems within the next decade. Deloitte expects half of the non-government health systems, a total of 1,833 in 2014, will exist by 2024 and there will be no independent hospitals in 2024. 4) New Leasing Arrangements New accounting rules set up by the Financial Accounting Standards Board will dramatically affect how providers structure their leasing arrangements. Under the new rules, which will go into effect in the next two to three years, providers will have less flexibility in how they classify their leases, according to Becker Hospital Review. Providers are currently able to classify long-term leases as operating leases and providers have the option of sale-leaseback arrangements without an impact on balance sheets. Under the new rules, leases will be classified as financing leases, which are like debt on the lessee's balance sheet. These rules have had providers rethink their leasing arrangements and whether they want to own or lease a newly built facility. Developers are starting to offer alternatives such as credit-tenant leasing arrangements, where a provider gets the benefits of ownership when the lease expires. 5) More Rehab Hospitals Hospitals and health systems are considering offering more post-acute rehabilitation services or to partner with an experienced rehab hospital operator as a way to avoid steep readmission penalties for preventable conditions. Through an experienced operator, hospitals can provide improved post-discharge patient care, better cost efficiency and speed to market, according to Duke Realty.
Development Services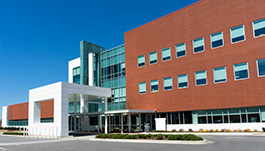 Florida Medical Space
Florida's Health Care Real Estate Leader.
Your trusted real estate advisor.
Florida Medical Space is Florida's first and only statewide, full service medical real estate company. We are a highly focused and specialized team of investment, marketing, leasing and management professionals at your full disposal so you can focus on what matters most. We've assembled the brightest and most qualified team of healthcare real estate professionals to provide unparalleled service to the physicians, healthcare executives and investors who serve the healthcare needs of residents of Florida. We are headquartered in South Florida and have representatives in Central Florida, Orlando and Jacksonville. Physicians, hospital administrators, healthcare executives, landlords and investors can depend on FMS for expert guidance in all real estate matters. Call one of our trusted advisors today for a complementary analysis of your situation.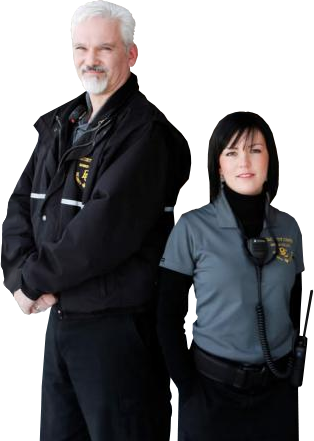 Florida Medical Space, Inc., Copyright 2014. FMS is not responsible for any errors or misinformation contained within this website.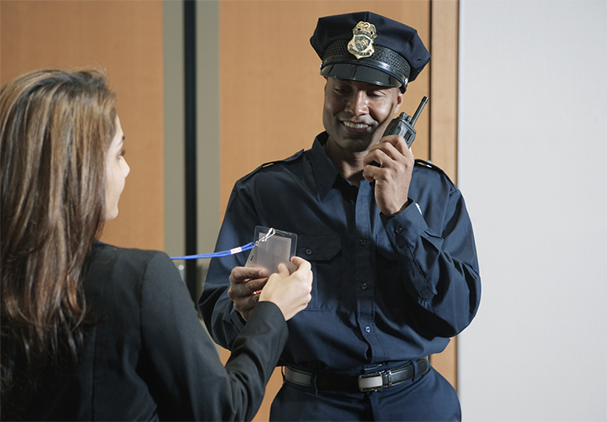 Call Us Today

Miami-Dade:
Tenant & Buyers
|
Broward:
Leasing & Sales