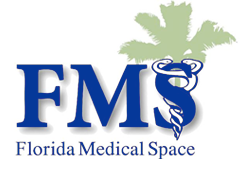 Florida's Healthcare Real Estate Experts.
Tough Times For Healthcare Design And Construction, But Projects Are Doable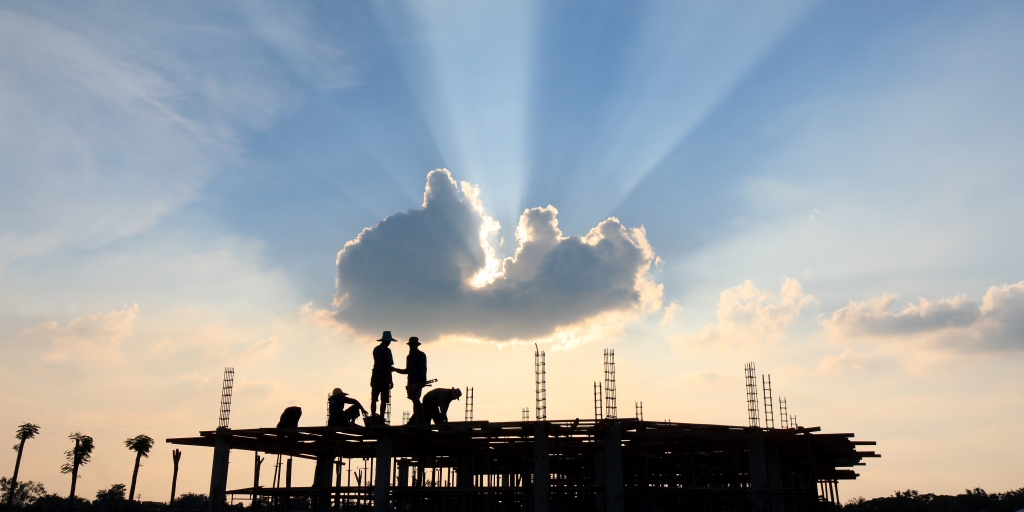 In some ways, designing and building healthcare facilities is almost as challenging as keeping the systems running efficiently and effectively, according to the speakers at our recent Seattle Healthcare event. Making projects pencil and providing the best possible design once they do are certainly no easy tasks in a time when uncertainty is the new norm in the healthcare industry.
Right out of the gate, our Healthcare Paradigms panelists took up the question: What is having the largest impact on healthcare design and construction?
In Seattle, California and other markets, construction costs are climbing — mostly because of the cost of labor, the speakers said. Subcontractors can be selective about the projects they undertake. That is a complete turnaround from seven or eight years ago.
It is good that Seattle is a booming market, but that puts even more pressure on developers to contain construction costs. For developers and designers of healthcare facilities, that is especially true, since healthcare space is so specialized and its construction is more labor-intensive than other property types.
Some of the projects on the books do not pencil anymore, the speakers said. No one is going to pursue a project with negative return on investment, certainly not hospital organizations. Some of the healthcare developments that might have made sense only two or three years ago are on hold.
New projects will be built in the Seattle area. The demand is there, and developers will find ways to provide supply. But that is really only the beginning of the challenge.
The way facilities are built influences the way service is provided in healthcare, the speakers said. Newer designs will encourage a more collaborative atmosphere among the healthcare professionals who work there. But that is going to be hard to replicate in legacy facilities still in use, because healthcare facilities are hard to change once they are built, unless flexibility is built into the structure.
There is disagreement about what flexibility means in a healthcare setting, and whether it is even possible to use flexibility to future-proof a healthcare facility. There is also the question of how design can promote efficiencies, because providing care to patients in the most efficient way possible, without compromising the quality of care, is of the utmost urgency considering the current economics of healthcare.
Even a facility's finishes — the way it looks and feels to patients — has a profound impact on healthcare delivery. A facility that feels harsh and unfriendly has a negative impact. It makes patients feel more anxious at a time when they need to be less anxious, and that complicates their interactions with healthcare providers, often for the worse.
Also, healthcare specialists need to design facilities to take care of the staff who work there. They need to be comfortable in their surroundings, or patient care will suffer.
The speakers on our Providers Perspective panel offered their take on providing healthcare in the current climate. The short answer: tough but doable, especially for healthcare systems always looking to provide better patient-centric care.
Virginia Mason Medical Center President Suzanne Anderson said Virginia Mason has established very aggressive goals regarding patient experience and quality of care in recent decades. She said the health system will focus on doing healthcare differently, constantly evaluating its processes to find areas to improve care, which is at the heart of the Virginia Mason Production System, a process for patient care modeled after the Toyota Production System.
The system extends to all of the Virginia Mason facilities. That includes the hospital of that name, a network of regional medical centers in the Seattle area, and the Virginia Mason Institute, providing training for the Virginia Mason Production System.
Swedish Health Services CEO R. Guy Hudson said it is important that patients receive the same high-quality care wherever they enter the system. One goal is to keep people out of the hospital by focusing on primary care and wellness and prevention. One of the system's main strategic objectives, he said, is lowering the overall cost of care.
Swedish Health Services has five hospitals, two freestanding emergency departments, and more than 180 primary and specialty clinics throughout the Puget Sound.
The economics of healthcare is challenging, both speakers said. Of special concern right now is the possibility that the expansion of Medicaid under the Affordable Care Act will be rolled back. People newly covered in recent years will be out of the system again, and less likely to access preventive care, and thus cost the system more when they become very sick and seek treatment at emergency rooms.
Source: Bisnow
Game-Changing Design With The User In Mind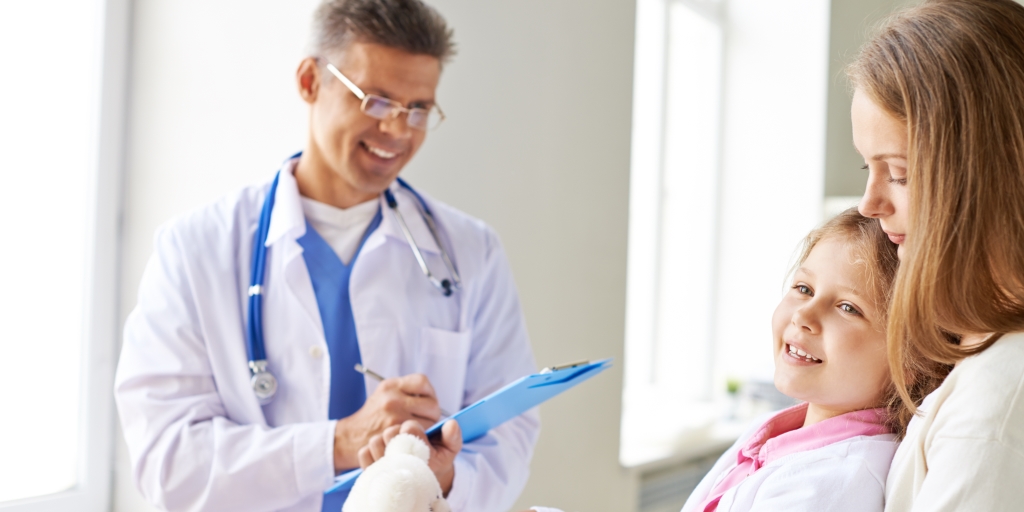 While wanting to be healthy is nothing new, the way health and wellness are managed has evolved considerably. Patient-centered care with a more personalized focus on treatment of the whole person is resulting in improved patient outcomes and increased staff effectiveness and morale. This also helps administrators meet key safety goals, reduce costs, and increase market share.
As an example, UT Southwestern Medical Center opened its radiation oncology center in early April. The William P. Clements Jr. University Hospital Radiation Oncology Building—part of the Harold C. Simmons Comprehensive Cancer Center and an outpatient clinic of William P. Clements Jr. University Hospital—is a three-story, 63,000-square-foot structure and the largest individual facility for radiation oncology in North Texas. Perkins+Will's Dallas office provided master planning, architectural design, interior design and furniture, fixtures, and equipment services.
Intended to foster well-being, enhance comfort and safety in a patient-centered care system, the design streamlines workflow, adapts to technology and change, supports sustainability, and enables treatment accuracy through advancing technologies. In addition, the layout creates an environment of flexible spaces that accommodate the care teams with fewer walls and more shared spaces, improving productivity while facilitating focus, collaboration, and organized work.
Located on an elevated site offering views north to the UTSW campus, the expressive architecture pays homage to the consistent academic architecture of the existing campus while blending high-tech, comfort, technology, and warmth, satisfying both academia and patient expectations alike. The user experience is accented with warm interior materials, consistent daylighting and intentional views, and access to exterior gardens. Patients and staff alike can find solace, collaboration and comfort seamlessly throughout the facility.
Likewise, Baylor Scott & White Health—the largest not-for-profit health care system in Texas—together with the Dallas Cowboys, broke ground in 2016 on a game-changing facility that is located at The Star in Frisco, home of the new Dallas Cowboys World Headquarters.
Slated for completion in early 2018 and named Baylor Scott & White Sports Therapy & Research at The Star, the 300,000 square-foot campus is expected to become a nationally recognized model for the holistic treatment of physically active individuals, aimed to harness the best techniques in injury prevention, performance, recovery, education, and research. It is also a first-of-its kind collaboration between an NFL team, a health system, and a school district (Frisco Independent School District). Perkins+Will is leading the design of the sports performance, research, and wellness center.
The nine-story building will be a showcase of health and wellness on the 91-acre campus. In addition to outpatient physical therapy and rehabilitation, sports psychology and a brain injury program, sports nutrition, orthopedics, cardiology, surgery, urgent care, medical office space, and a pharmacy, the facility will house a street-level Sports Performance Center powered by Fusionetics that features an indoor/outdoor playing field, basketball court, and training, research, and rehabilitation areas. It will also have an imaging center developed in collaboration with General Electric (GE).
The design invokes a sense of strength, durability and precision—attributes of both the athletes who will seek treatment there and the sports physicians who will provide care there. The glass and metal building is designed to give patients clear views and easy access to the outdoors, as well as provide views to the activity within for the campus community.
Lastly, in a plan to provide the appropriate mix of diagnostic and treatment services, the University Health System of San Antonio approved design and planning for the construction of a new trauma tower at University Hospital. The Perkins+Will design, in conjunction with Garza/Bomberger & Associates and RVK Architects, included larger patient rooms and plenty of natural light. Design of the interior spaces and functional layout moves staff and patients in an efficient manner. The new hospital is twice as big as the old one.
Architecture does, indeed, affect emotional state. Patient-centered healing environments should facilitate compassionate and dignified human interactions, enhance comfort, and create spaces where families and friends of the patient are considered part of the care team. In doing so, this becomes the convergence of doing what is most cost effective with what is best for all parties involved.
Development Services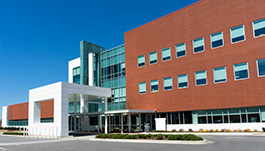 Florida Medical Space
Florida's Health Care Real Estate Leader.
Your trusted real estate advisor.
Florida Medical Space is Florida's first and only statewide, full service medical real estate company. We are a highly focused and specialized team of investment, marketing, leasing and management professionals at your full disposal so you can focus on what matters most. We've assembled the brightest and most qualified team of healthcare real estate professionals to provide unparalleled service to the physicians, healthcare executives and investors who serve the healthcare needs of residents of Florida. We are headquartered in South Florida and have representatives in Central Florida, Orlando and Jacksonville. Physicians, hospital administrators, healthcare executives, landlords and investors can depend on FMS for expert guidance in all real estate matters. Call one of our trusted advisors today for a complementary analysis of your situation.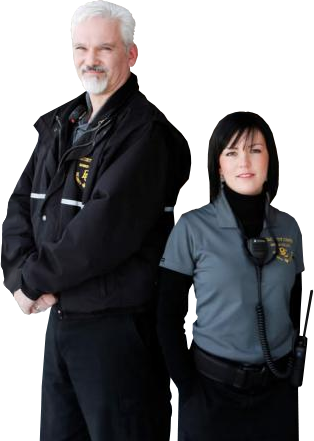 Florida Medical Space, Inc., Copyright 2014. FMS is not responsible for any errors or misinformation contained within this website.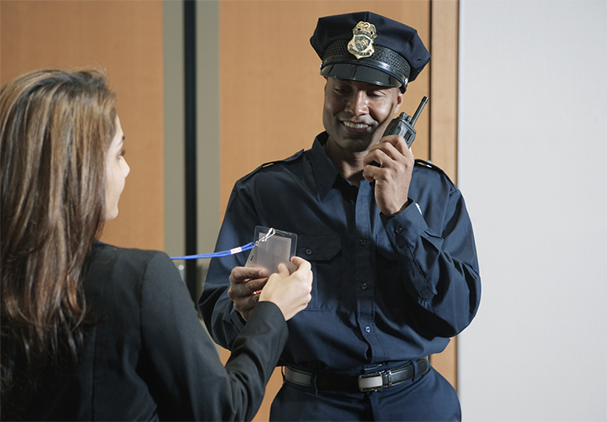 Call Us Today

Miami-Dade:
Tenant & Buyers
|
Broward:
Leasing & Sales