Proton Therapy Center Lands $81 Million Financing For Delray Beach Facility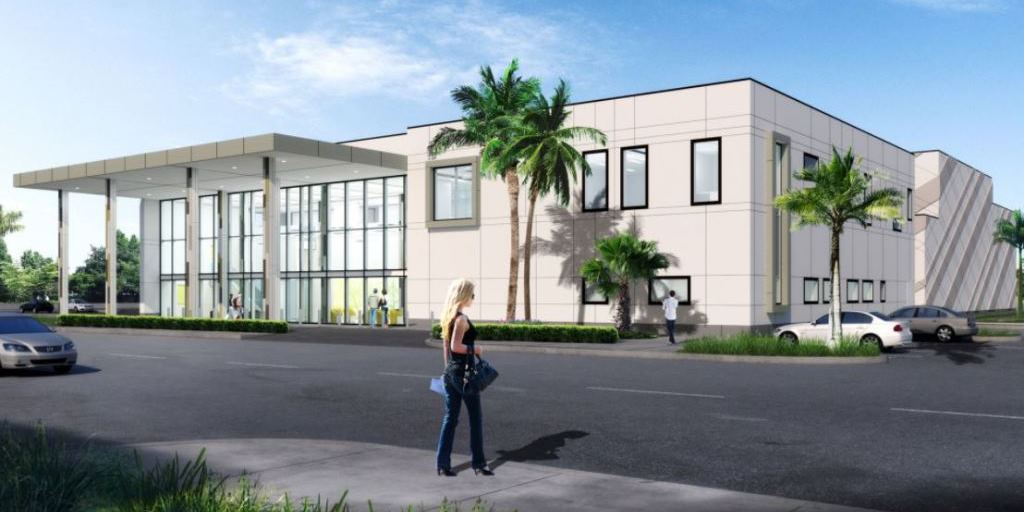 For years, hospitals and physician groups have proposed building a proton therapy center in Palm Beach County. Those plans never panned out, presumably because the cancer-treatment centers are prohibitively expensive.
But a plan for a proton therapy center at Tenet Healthcare's Delray Medical Center remains on track. Proton International of Louisville, Kentucky, this month closed on an $81.3 million bond issue that will pay for the 40,000-square-foot facility, according to a mortgage.
The facility will be open for photon patients in 2018 and proton patients in 2019, Proton International said.
With proton therapy, doctors aim a high-speed stream of positively charged particles at a cancerous tumor. Unlike chemotherapy, which bombards a patient's body with radiation, protons release more of their energy into the tumor and nowhere else, thus saving healthy tissue.
Seen as a safer alternative to chemotherapy, protons are used to treat tumors of the brain and central nervous system, spine, head and neck, lung, prostate, liver, gastrointestinal tract and colon, and some breast tumors. Because children are especially sensitive to radiation therapy, doctors often use protons to treat juvenile cancer.
In early 2012, Boca Raton Regional Hospital said it would spend $120 million to build a proton center on Glades Road. At the same time, South Florida Radiation Oncology was scouting locations for its own proton facility. Neither project was built.
/wp-content/uploads/2020/08/florida-medical-space-logo.png
0
0
admin
/wp-content/uploads/2020/08/florida-medical-space-logo.png
admin
2017-06-01 21:23:37
2017-06-01 21:23:37
Proton Therapy Center Lands $81 Million Financing For Delray Beach Facility