Miller Construction Company Completes Second EliteHealth Medical Practice Facility In Broward County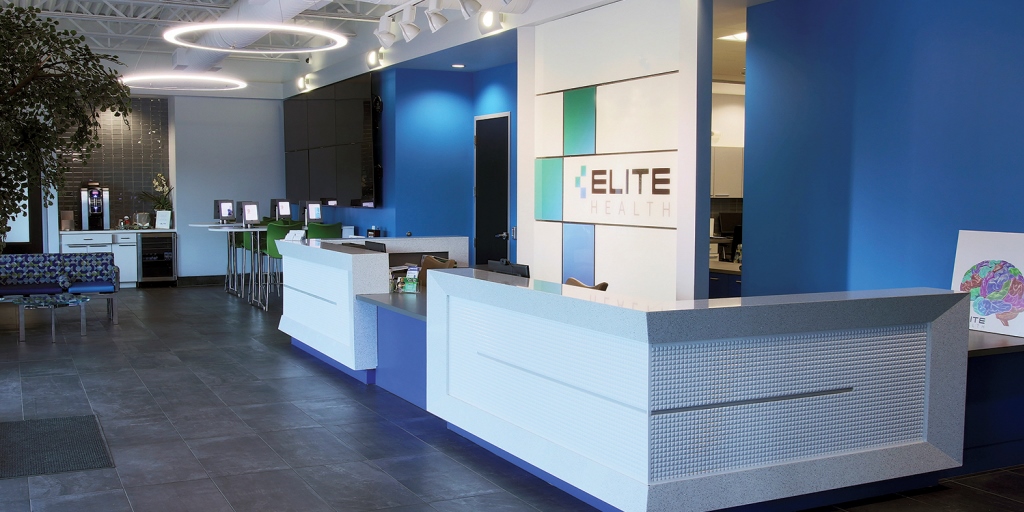 Miller Construction Company has completed the second Broward County location build-out of regional medical practice EliteHealth, at 5480 Griffin Road in Davie. EliteHealth partnered with health insurance giant Humana on the project to create a prototype diagnostic and preventive care facility.
Miller's interior build-out of the 4,347-square-foot space provided all of the visionary elements that are standard in EliteHealth facilities, including six exam rooms, a medical procedure room, ultrasound, X-ray and allergy testing areas, a weight-loss center and an activity room for events such as exercise classes, meetings, seminars and workshops by healthcare experts. The facility will serve a wide range of patients, whether or not they are insured by Humana.
According to Dr. Perry Krichmar, EliteHealth co-founder and chief operating officer, the innovative Davie facility is the latest step in his medical practice's growth strategy, enabling South Florida patients to receive state-of-the-art, affordable care that is exceptional, without long travel times.
"Convenience is a key factor in motivating patients to be healthier, and that means creating cost-effective spaces for care and wellness programs, close to their homes," said Dr. Krichmar.
Completing the new facility on an accelerated timeframe demanded precise scheduling and close coordination of building trades on-site, according to Miller Sr. Vice President Brian Sudduth. It was Miller Construction Company's second project for EliteHealth. In 2016, the firm completed construction of the medical practice's 10,347-square-foot diagnostic and patient care facility in Pembroke Pines, which set the standard for additional state-of-the-art EliteHealth facilities that will be built throughout Florida and eventually, across the U.S.
With headquarters in Miami Beach, EliteHealth focuses on preventive medicine and primary medicine as well as executive healthcare, concierge medicine and corporate wellness. The Pembroke Pines facility provides all the amenities of its Miami Beach headquarters, including concierge medicine and full diagnostic and laboratory testing. A senior activity center within the facility serves surrounding communities. The one-story building in the Village at Mayfair office and retail development includes exam rooms, physician offices, a laboratory and pharmacy, as well as spaces that Miller Construction Company prepared for X-ray, ultrasound, and mammogram equipment.