Jupiter Medical Center Seeks To Nearly Quadruple The Size Of Its Cancer Center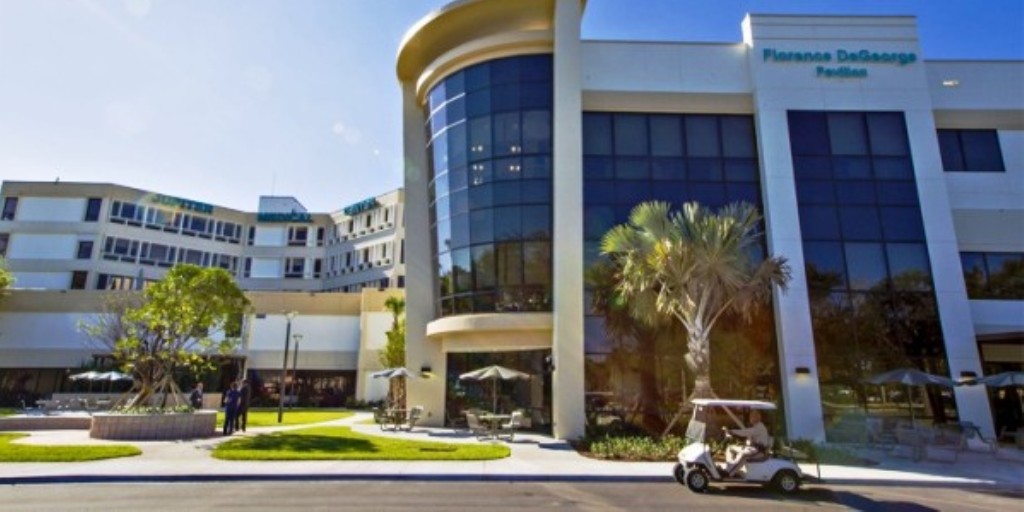 Jupiter Medical Center seeks to nearly quadruple the size of its cancer treatment center and has received a $25 million donation for its cancer treatment center from an unidentified donor.
The 207-bed nonprofit hospital wants to expand its 20,000-square-foot cancer treatment center by 54,300 square feet.
Now known as the Foshay Cancer Treatment Center, the expanded facility would be renamed the Anderson Family Cancer Institute.
Davis & Stokes Collaborative designed the three-story building that would house the expanded cancer treatment center.
The new building would rise on a surface parking lot with 32 spaces. Jupiter Medical Center just bought 6.1 acres north of its campus at 1240 Old Dixie Highway for another parking lot and additional facility development.
Steven Seely, vice president and chief operating officer of Jupiter Medical Center, told the South Florida Business Journal that construction of the expanded cancer treatment center could start in May and conclude by September 2019.