Florida Senator Files Entrepreneurial Medical Marijuana Bill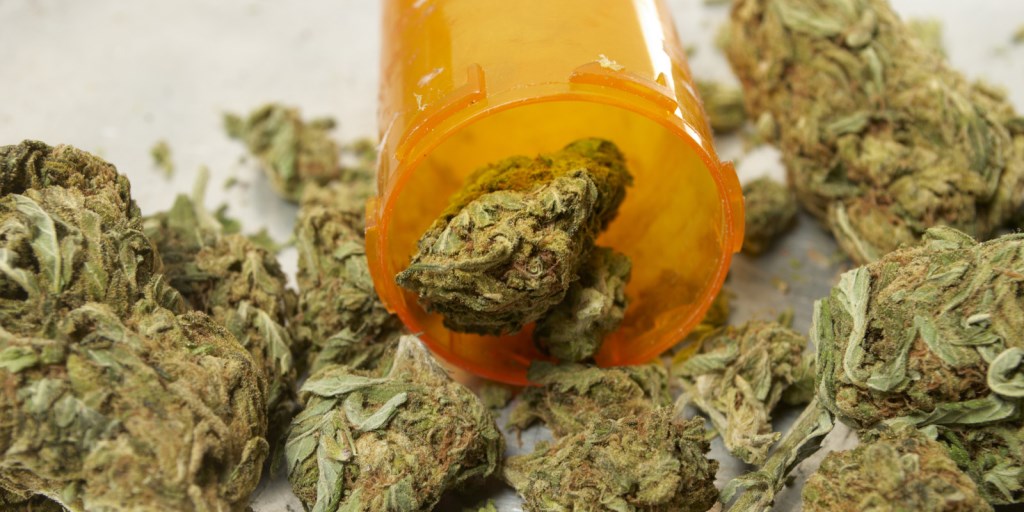 Sen. Jeff Brandes (R-St. Petersburg) filed a bill Wednesday that would open Florida for increased business opportunities in the medical marijuana industry.
Called the Florida Medical Marijuana Act, Brandes' bill creates a regulatory framework for new entrepreneurs to launch dispensaries.
Under existing law, medical marijuana businesses must function at every aspect of the process from growing and cultivating to dispensing. That means if someone wants to open a dispensary, they must also have a nursery.
Brandes' bill would change that by allowing a dispensing organization to purchase medical marijuana product at wholesale from a grower, even if that company is a separate entity.
Existing rules are analogous to requiring grocery stores to only sell products they've grown, cultivated and packaged themselves. Brandes' proposal lets companies decide what part of the business they want to tackle.
His bill would limit the number of dispensaries in the state to one per 25,000 residents in each county. That's still more open than two other proposals looming for Amendment 2 implementation. Another bill filed by Sen. Rob Bradley (R-Orange Park) only allows an additional five businesses six months after the medical marijuana registry reaches 250,000 patients and then five more at various patient benchmarks.
Brandes' bill protects against critics' fears that Amendment 2 would lead to "pot shops" on every corner by implementing some limits, but keeps the market open by keeping the maximum high enough for businesses to compete.
Brandes also protects against some other concerns levied by critics, including regulations on where patients can consume marijuana. Based on his bill, patients cannot use the drug in public places, on public transportation, in schools or at work if an employer restricts use.
It also does not exempt patients from legal charges if they are caught driving while under the influence of marijuana.
Entrepreneurs looking to launch in Florida face a $1,000 permit application fee to start a growing, retail or transportation business. Growers would pay up to $50,000 for a license and then again every two years to renew the license. Retail and transport businesses would pay up to $10,000 for a license.
The bill allows local governments to levy a business tax on medical marijuana businesses and gives them the option to ban businesses from their locations. Local governments could also set regulations on location, hours of operation and other business-related details.
Medical marijuana under Brandes' bill would be subject to sales tax. Revenue would go into a special fund to be used on research and development related to the safety and efficacy of marijuana products.
The bill bans advertising and offers protections against the drug falling into the wrong hands. For example, if someone dies who is registered as a medical marijuana user in the state, that person's caregiver or personal representative is required to return unused marijuana and the patient's marijuana ID card to a dispensary.
Under Brandes' bill, the Florida Department of Health would be required to begin issuing ID cards to patients and their caregivers by Oct. 3. The Department would have 14 days from that date to register the patients in order to issue the ID cards.
The bill eliminates the existing requirement for doctors and patients to have at least a 90-day relationship before the patient can qualify for medical marijuana. The Bradley bill didn't eliminate that requirement, but did reduce it to 45 days. A Department of Health proposal requires the full 90 days.
The state must establish implementation protocol for Amendment 2, which voters approved in November.