Tavistock To Build Giant Wellness Center In Lake Nona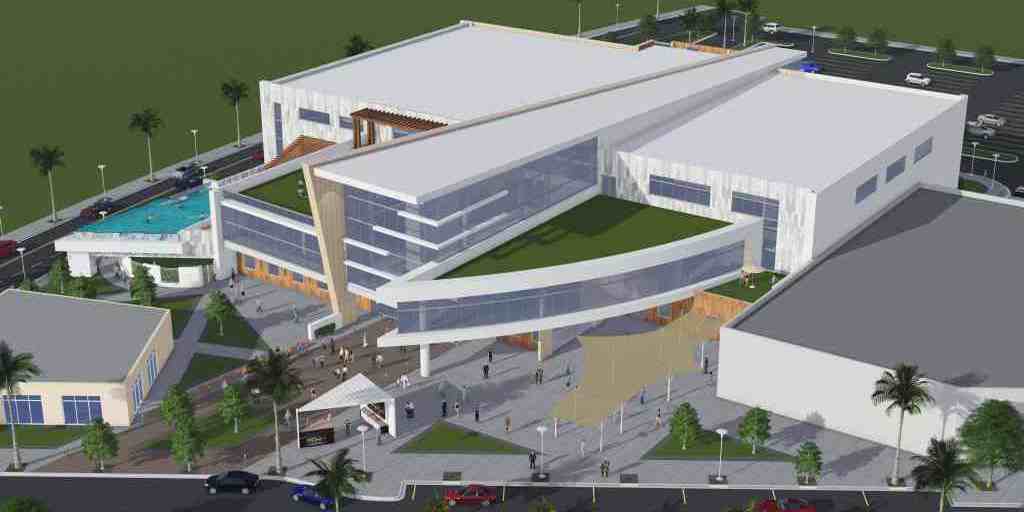 A huge wellness center with a rock-climbing wall, pools and high-tech equipment is planned for the new Lake Nona Town Center.
Tavistock Development Co. announced on March 2 the creation of an innovative wellness, performance and medically integrated fitness facility which has yet to be named in partnership with Signet LLC and its subsidiary Integrated Wellness Partners.
The new 110,000-square-foot center will be built across the street from Lake Nona Medical City in the second phase of development of the Lake Nona Town Center, Lake Nona's premier entertainment, dining and shopping district that will have more than 4 million square feet at full build out.
The Lake Nona wellness center will offer a medically-based fitness center, sports performance training center, physician offices, community education spaces and community-based programming, which extends well beyond the walls of the brick-and-mortar facility.
The facility will offer:
Childcare facilities with outdoor play
Public concourse
Indoor/outdoor demonstration kitchen
Indoor climbing wall
Indoor and outdoor swimming pools
Outdoor classroom
Outdoor training turf
Sports performance area with 40-yard sprint track
Wellness plaza
Zen garden
The fitness center in the wellness center also will feature first-class equipment and on-demand fitness by Lake Nona partner Technogym.
"The creation of this world-class facility in Lake Nona is yet another example of how we are building out one of the most unique and comprehensive wellness communities in the country," said Gloria Caulfield, executive director of the Lake Nona Institute. "This best-in-class collaboration with Signet and IWP will create an incredible regional asset, offering world-class programs and services across the entire spectrum of health and wellbeing."
Memberships will be available, though rates have not yet been released.
"The only solution to overcoming the national health care crisis is prevention that comes ultimately through lifestyle change," said Jim Ellis, managing director of Integrated Wellness Partners. "The overwhelming evidence shows we need to deliver impactful solutions that create community environments where, increasingly, the default choices for individuals, families and employees are healthy choices. The Lake Nona wellness center delivers on the vision and promise made by Tavistock to the entire Lake Nona community to offer its membership a healthy, happy lifestyle. This then will have a ripple effect on not only the Lake Nona community, but many others for years to come as Lake Nona becomes a health and wellness flagship model for the country and around the world."
CLICK HERE TO WATCH A PROJECT VIDEO
Source:  OBJ