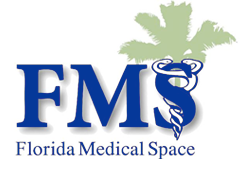 Florida's Healthcare Real Estate Experts.
The Cost To Build USF's New Medical School Has Jumped $16 Million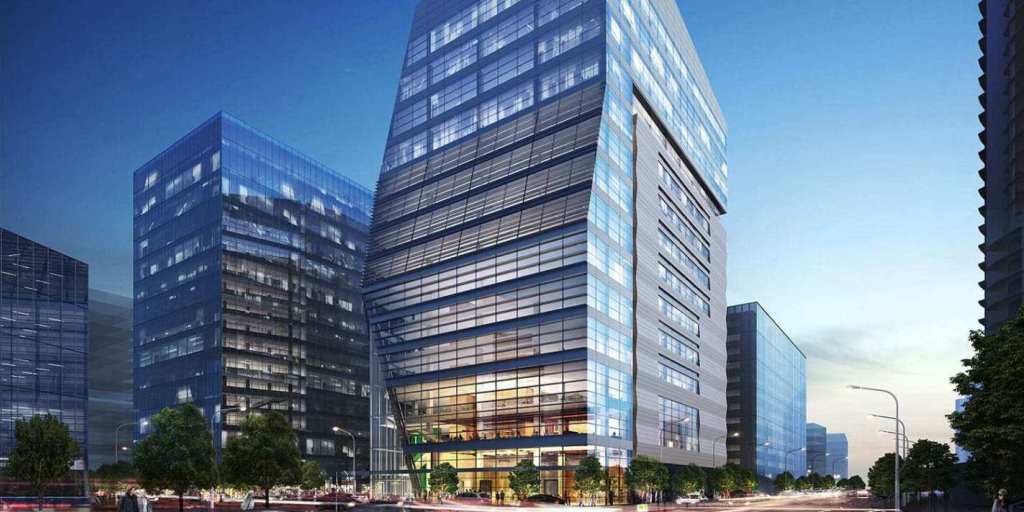 With just four months to go before the University of South Florida opens its new medical school in downtown Tampa, the cost of the building is rising by another $16 million.
The USF Board of Trustees tentatively approved the increase on Tuesday, but with conditions. Board members directed medical school officials to provide a "floor-by-floor breakdown" of expenses and a detailed review of what led to the shortfall in funds, all within the next five days.
The construction budget for the USF Health Morsani College of Medicine and Heart Health Institute has risen from $172.9 million in October 2017 to $189 million.
The increase was blamed on unanticipated costs for research equipment, technology and furniture as well as a general rise in construction costs. The building, which is 90 percent complete, is expected to open in time for classes beginning Jan. 13.
University officials originally earmarked $152 million for construction and design costs of the building in 2015. The board revised the budget to $172.9 million in 2017, when the school decided to add two floors.
Trustees did not take the new request for more funding lightly.
Jordan Zimmerman, the board's chairman, at first told the USF Health team behind the medical school project that there wasn't enough extra money in the school's budget to accommodate their request. He suggested USF Health seek more donations to meet the new costs, and he dismissed any thought of asking the state for more funding.
The 95,000-square-foot, 13-story tower has been billed as a state-of-the-art teaching and research facility connecting USF's campus with downtown Tampa.
Tampa General Hospital, the teaching partner of USF Health, signed a $20 million lease for 25,000 square feet of space inside the new building. USF's College of Pharmacy will also use some space, thanks to a $10 million donation from the Taneja Family Foundation.
When it opens, the building will house about 1,800 students and researchers.
USF Health warned about the potential impact of tariffs, which could continue to drive up construction costs this year. Design and construction make up the bulk of the expenses for the building, which rose from $143.5 million in 2014 to $150.8 million in 2019. The two additional floors cost around $10.3 million. Technology costs for the building are estimated to be $9.6 million.
USF officials said they are continuing to seek donations for the project. The majority of the funding is coming from the state, with some from USF's auxiliary and foundation support.
Source: Tampa Bay Times
Downtown, Tampa Needs A 'Medical District,' Hospital CEO Says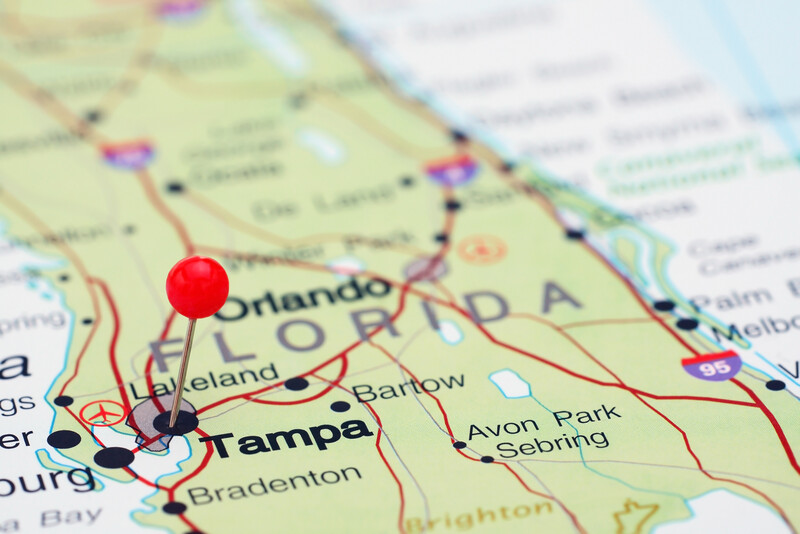 Tampa General Hospital is expanding its reach by strengthening its partnership with the University of South Florida and launching a new line of urgent care clinics.
During a USF board of trustees meeting Thursday, the hospital's CEO, John Couris, said he wants to help create a "medical district" in and around downtown Tampa with the help of USF Health and its Morsani College of Medicine.
In addition to Tampa General committing to a $20 million lease of 25,000 square feet of space inside the medical school's new building downtown, Couris and USF medical school dean Dr. Charles Lockwood want to create a more seamless process for patients being treated by USF or Tampa General physicians.
The new joint venture would create a "management services organization" that would streamline services, from medical records to scheduling patients between appointments at USF, Tampa General and private practice physicians with privileges at both places.
"Fifty percent of our admissions come from private practice partners," Couris said. "With this venture, we'll be able to provide administrative services to those physicians and create a more integrated system for patients."
The goal is to create one health care system that can be expanded in the future to include others, like Sarasota Memorial Hospital or health care offices in Lakeland, Couris said. He described the venture as based on "inclusiveness."
"The goal isn't to make the hospital bigger," he said. "It's to collaborate with more doctors and hospitals to improve quality and lower costs for patients. We don't have to employ everybody for that to happen, but there needs to be a nucleus."
For example, Couris said that even though Tampa General and USF Health partner in many ways already, they each operate their own appointment scheduling programs, which slows down the process for patients. This new venture would change that.
Couris and Lockwood will appear again before USF's trustees in August to seek final approval.
As for the medical district, Couris said connecting the dots between health care specialties and partners across the region would help draw more doctors and researchers to Tampa Bay.
"Most great cities have medical districts, which are concentrations of health services and research, which attract great scientists," he said. As examples, he cited Houston, Dallas and Boston — cities with academic and private partnerships to create research hubs and health care options for patients.
Tampa General's presence in the new medical schooling building — which, when completed, will include an urgent care clinic, cardiovascular clinical space and other medical offices — is a piece of that.
The hospital is also opening a 200-bed acute care rehabilitation center near its campus, across the street from the Oxford Exchange. It would connect to a future freestanding emergency department in Tampa, the University of Tampa's nursing program, the new USF medical school, and USF's downtown medical training and simulation facility, known as CAMLS.
"We have all these pieces coming together that are beginning to take shape," Couris said. "That concentration will only bring more medical talent to Tampa Bay."
In addition, Tampa General announced Thursday that it is joining with Fast Track Urgent Care to operate 10 urgent care clinics in Tampa Bay, including two in Pinellas County. The 50-50 partnership marks the first time Tampa General has offered freestanding clinical care in Pinellas.
Fast Track operates eight clinics in the region, including in Seminole and St. Petersburg. Tampa General operates two urgent care clinics in Hillsborough County, but the new partnership will fold them all into one network known as "TGH Urgent Care powered by Fast Track."
Couris said he hopes to expand to 15 to 20 centers in the next three-to-five years.
"I like the idea of partnering with someone who is already in this line of work and doing a great job," he said. "We don't have to reinvent the wheel."
Fast Track was the first organization in the Tampa Bay area to be certified by the Urgent Care Association of America. Dr. Daron G. Diecidue, the founder and CEO of Fast Track Urgent Care, will continue to lead the business.
Overall, Tampa General's health system includes 15 medical group locations, 14 imaging centers in partnership with Tower Radiology, the Brandon Healthplex, and the TGH Advanced Organ Disease and Transplantation Institute at Lee Health in Fort Myers.
Couris said the hospital also plans to build a stronger presence in neighboring Pasco, Pinellas, Polk and Manatee counties.
Source: Tampa Bay Times
Development Services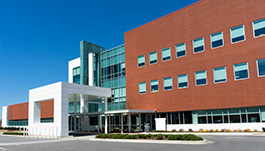 Florida Medical Space
Florida's Health Care Real Estate Leader.
Your trusted real estate advisor.
Florida Medical Space is Florida's first and only statewide, full service medical real estate company. We are a highly focused and specialized team of investment, marketing, leasing and management professionals at your full disposal so you can focus on what matters most. We've assembled the brightest and most qualified team of healthcare real estate professionals to provide unparalleled service to the physicians, healthcare executives and investors who serve the healthcare needs of residents of Florida. We are headquartered in South Florida and are also active in Central Florida, Orlando and Jacksonville. Physicians, hospital administrators, healthcare executives, landlords and investors can depend on FMS for expert guidance in all real estate matters. Call one of our trusted advisors today for a complementary analysis of your situation.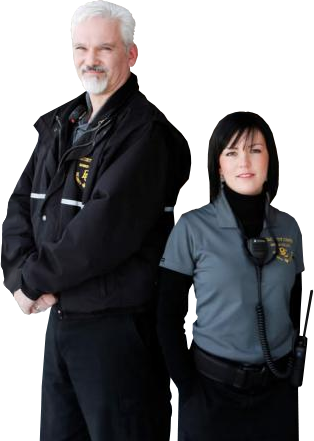 Florida Medical Space, Inc., Copyright 2014. FMS is not responsible for any errors or misinformation contained within this website.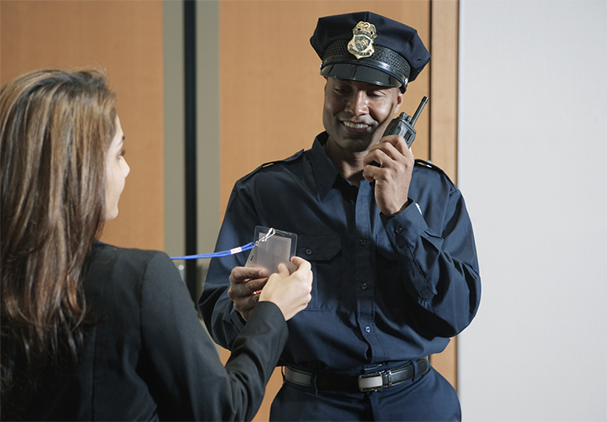 Call Us Today

Miami-Dade:
Tenant & Buyers
|
Broward:
Leasing & Sales