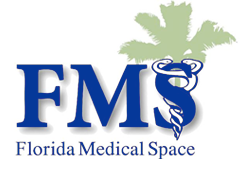 Florida's Healthcare Real Estate Experts.
Metro Orlando To Get 3 New Hospitals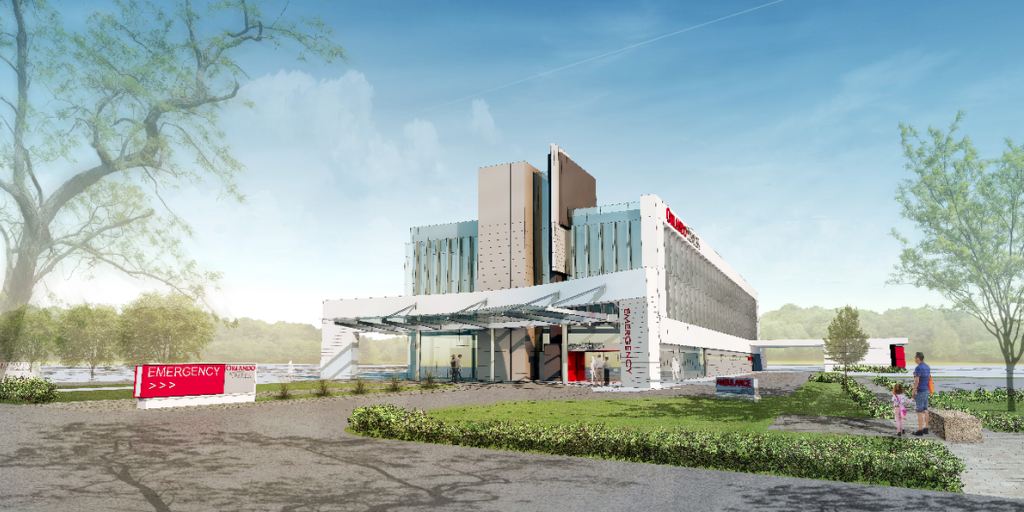 Orlando Health and HCA Healthcare inc. will build a total of three new Central Florida hospitals, thanks to getting approval Dec. 7 from the Florida Agency for Health Care Administration.
Nashville, Tenn.-based HCA (NYSE: HCA) and Orlando Health got the greenlight for their requested new facilities from the August 2018 batching cycle. The approvals are required before any new hospitals can be built.
The general acute-care hospital projects that got the thumbs up are:
• The 100-bed Orlando Health Lake Mary Hospital, planned for a 30-acre site at 380 Rinehart Road in Lake Mary
• The 50-bed Orlando Health Randal Park Hospital slated for 9349 Randal Park Blvd. in southeast Orlando
• The 40-bed Central Florida Regional Hospital International Parkway (CFRHIP) to be built at 4525 International Parkway in Sanford
It's unknown if competitor Florida Hospital, soon to be known as AdventHealth, will appeal these approvals. Florida Hospital executives couldn't be reached for comment.
Orlando Health, a $3.4 billion nonprofit health care system, on June 18 paid roughly $9.9 million for 15.13 acres of vacant land at the northeast corner of Dowden Road and Randal Park Boulevard for the Randal Park facility. That new hospital will allow the nonprofit to operate in the growing community near Lake Nona, and will reduce crowding at Orlando Regional Medical Center, Orlando Health said in its proposal.
Phase 1 of the project, which would include a freestanding emergency room and outpatient medical office, would start in 2019 and finish in 2020. Phase 2 would have operations begin in 2022. A third phase would allow expansion of medical office capabilities and inpatient facilities, but a timeline wasn't included.
Orlando Health also is moving forward on its Rinehart Road project, the site of its $42 million, 30-acre freestanding emergency room and medical pavilion now under construction. This new $140 million to $160 million hospital includes 100 acute care beds being delicensed from South Seminole Hospital, Orlando Health spokesman Desmond Jordon told Orlando Business Journal. Renovating the existing South Seminole campus would have cost $310 million to $320 million, and would cause disruption to the services at the facility, Orlando Health said in its proposal.
Phase 1 of the Rinehart Road project is the medical pavilion, which should be completed in August 2019, and operations for Phase 2 are slated to begin in 2022. The second $360 million phase of the hospital will include the patient bed tower, and other health and wellness concepts. Once complete, Orlando Health's Lake Mary campus will join a growing medical building hub in the area, informally referred to as the Rinehart Medical Corridor.
Meanwhile, HCA's project will include a new adult psychiatric program with a minimum of 14 beds, according to the proposal. Central Florida Regional Hospital will relocate 21 of its medical/surgical beds and all of its 19 obstetrics beds to the proposed 40-bed facility. The health care provider does not list a timeline nor a projected construction cost for the facility.
HCA is one of the largest, private health systems in Florida, featuring 50 hospitals across the state and 31 surgery centers. Its local facilities are: Central Florida Regional Hospital, Oviedo Medical Center, Osceola Regional Medical Center and Poinciana Medical Center. It also is partnering with the University of Central Florida on the $175 million UCF Lake Nona Medical Center, which will be a teaching hospital slated to open in fall 2020.
Source: OBJ
Orlando Health To Buy 25 Acres For Future Expansion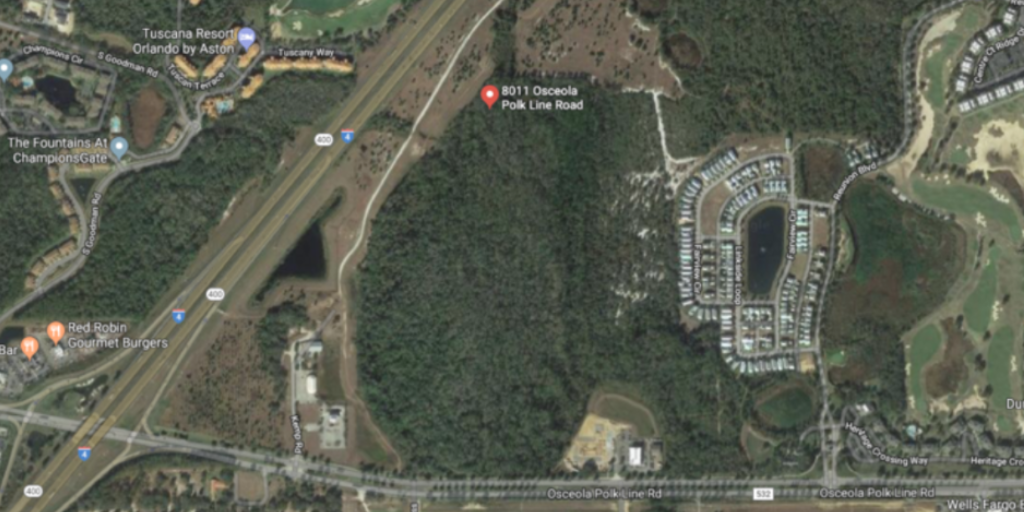 Orlando Health has entered into a contract with EHOF Acquisitions II LLC to buy 25 acres in Osceola County. The $3.8 billion nonprofit health care provider expects to close on the property at 8011 Osceola Polk Line Road in Davenport by early 2019. The organization has not yet announced its purpose for the site. Master development and infrastructure-related activities for the site are expected to begin this fall. "This superior site, just south of Central Florida's bustling tourist corridor and southeast of the fast-growing Four Corners area, will make possible new health care options for the thousands of residents, employees and visitors in the region and, we expect, expanded future employment opportunities," Matt Taylor, the vice president of asset strategy for Orlando Health, said in a prepared statement. The property will be part of a 108-acre mixed-use development called Reunion Village. That project, owned by Encore Capital Management, will feature three restaurants, a multi-tenant retail facility and 300 homes. Currently, there are leasing opportunities at the Davenport location through LandQwest Commercial Real Estate. In addition, Orlando Health reportedly wants to buy a 51-acre cow pasture so it can bring more health care services to Apopka — and gain some strength in the northwest Orange County community. The hospital system reportedly has the property at 5401 Effie Drive near State Road 429 and West Kelly Park Road under contract, industry experts told Orlando Business Journal. Orlando Health didn't respond to requests for comment, but it has been scooping up several medical office spaces and other properties in Central Florida this year. Orlando Health also recently bought property in downtown Orlando and in Oviedo: It bought a two-story, 72,000-square-foot building from Oviedo Medical Properties LLC on May 25 which it will use as medical office space.
The 121 W. Copeland Drive property in downtown Orlando was bought June 18 for $833,500. The city of Orlando and Orlando Utilities Commission previously owned the land and leased it to Orlando Health. Meanwhile, Orlando Health is working on several projects, including a $400 million, 30-acre medical complex in Lake Mary and a freestanding emergency room near the Tupperware Brands Corp. (NYSE: TUP) headquarters on the Orange-Osceola counties border. "We are in the midst of a health care arms race," American College of Healthcare Architects President and local industry expert Bill Hercules previously told OBJ, referencing hospital systems' scramble for land and/or medical properties. Orlando Health owns nine Central Florida hospitals, including Orlando Regional Medical Center, Dr. P. Phillips Hospital, South Seminole Hospital, Health Central Hospital, the Arnold Palmer Hospital for Children, Winnie Palmer Hospital for Women & Babies, South Lake Hospital and St. Cloud Regional Medical Center. It also owns 11 urgent care centers in the region, as well as several cancer centers, freestanding ERs and more. It is one of the region's largest employers, with 23,000 workers. Source: OBJ
Development Services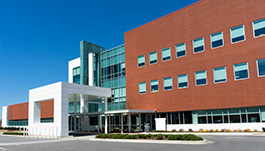 Florida Medical Space
Florida's Health Care Real Estate Leader.
Your trusted real estate advisor.
Florida Medical Space is Florida's first and only statewide, full service medical real estate company. We are a highly focused and specialized team of investment, marketing, leasing and management professionals at your full disposal so you can focus on what matters most. We've assembled the brightest and most qualified team of healthcare real estate professionals to provide unparalleled service to the physicians, healthcare executives and investors who serve the healthcare needs of residents of Florida. We are headquartered in South Florida and are also active in Central Florida, Orlando and Jacksonville. Physicians, hospital administrators, healthcare executives, landlords and investors can depend on FMS for expert guidance in all real estate matters. Call one of our trusted advisors today for a complementary analysis of your situation.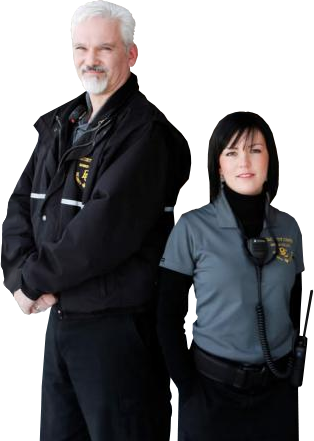 Florida Medical Space, Inc., Copyright 2014. FMS is not responsible for any errors or misinformation contained within this website.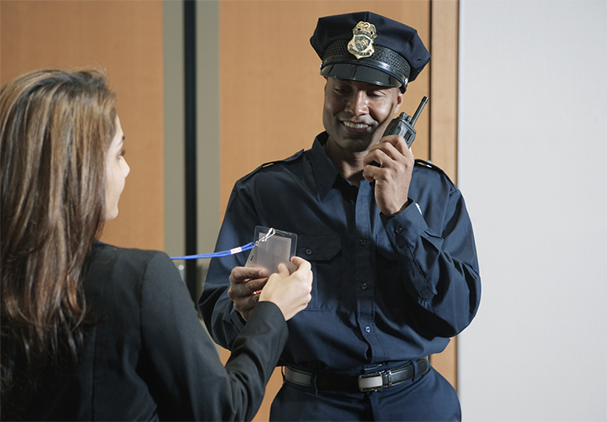 Call Us Today

Miami-Dade:
Tenant & Buyers
|
Broward:
Leasing & Sales