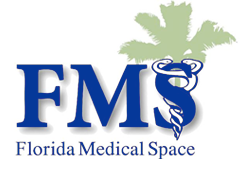 Florida's Healthcare Real Estate Experts.
Boca Raton Regional Hospital Completes Merger With Baptist Health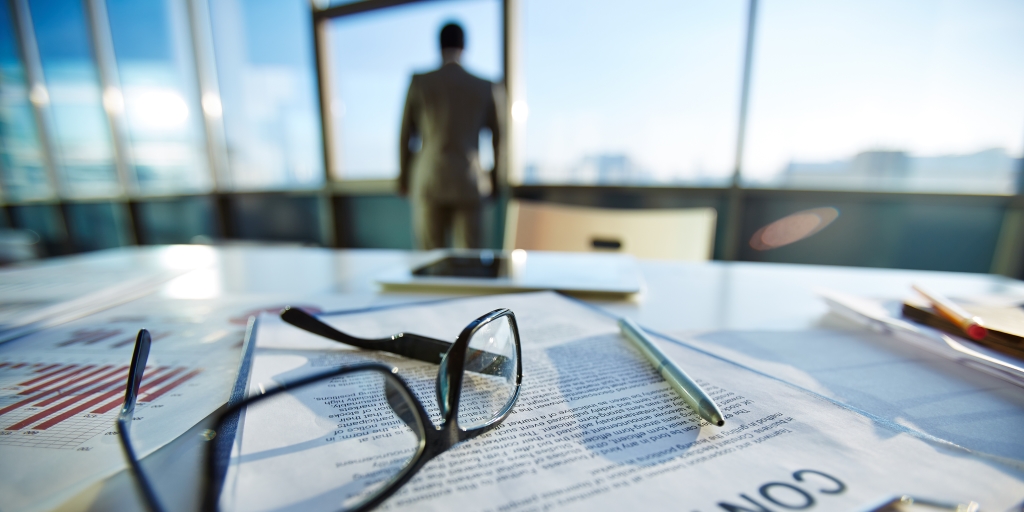 Boca Raton Regional Hospital is now part of the biggest health care system in South Florida.
The hospital completed its merger with Baptist Health South Florida on Monday, which gives Baptist Health 11 hospitals from the Florida Keys to Palm Beach County. It now has nearly 23,000 employees, over 4,000 physicians and 100 outpatient centers.
"Our organizations share the same calling to improve the health and well-being of individuals and to deliver compassionate healthcare to our patients at the highest standards of excellence and safety," said Brian E. Keeley, president and CEO of Baptist Health. "We foresee an exciting future at Boca Raton Regional Hospital that will cement its title as the preeminent healthcare provider in the community."
The 400-bed Boca Raton Regional Hospital is the top-ranked hospital by U.S. News & World Report's Best Hospital list. The nonprofit medical facility has facilities for oncology, neuroscience, women's health, and more. It also hosts Florida Atlantic University's College of Graduate Medical Education.
After 11 years as CEO of Boca Raton Regional Hospital, Jerry Fedele will retire in August. He will be replaced by Lincoln S. Mendez, who is currently CEO of Baptist Health's South Miami Hospital.
"Establishing our partnership with Baptist Health represents an important milestone in the history of Boca Regional," Fedele said. "It is one that continues the positive momentum and trajectory of Boca Regional as the premier healthcare provider in South Florida."
For Baptist Health, the merger grows its presence in Palm Beach County, where it already has Bethesda Hospital East and Bethesda Hospital West.
Being part of a larger hospital system will allow Boca Raton Regional to operate more efficiently with stronger bulk purchasing power and better access to financial markets.
According to an announcement to its bondholders on July 1, Boca Raton Regional said it and Baptist Health are seeking to issue a bond to refund the 2014-issued bonds by the Boca Raton hospital.
For the quarter that ended March 31, 2019, Boca Raton Regional had net income of $10.2 million on revenue of $157.2 million, according to a report to its bondholders.
During the same period, Baptist Health had net income of $224 million on revenue of $844.8 million. Combined, their revenue that quarter exceeded $1 billion.
Boca Raton Regional has a robust fundraising pipeline. It raised $51.3 million in donations for the nine months that ended March 31, 2019.
Source: SFBJ
Boca Raton Regional Hospital Seeks To Raise $250M, Expand Campus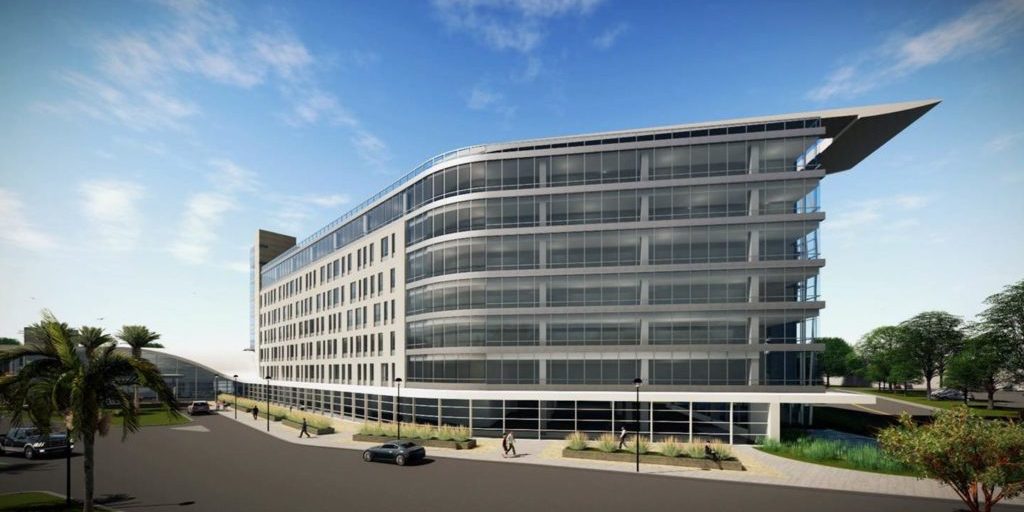 Boca Raton Regional Hospital has launched a campaign to raise $250 million for expanding, including the construction of a patient tower on its campus. The announcement came as the nonprofit hospital prepares for a merger with Miami-based Baptist Health South Florida. That affiliate is expected to be finalized in summer 2019. However, BRRH will maintain its identity. Its fundraising campaign has showcased how the Boca Raton hospital has one of the deepest donor networks in South Florida. It has already raised $115 million, with donations coming from board members Christine E. Lynn, Stanley and Marilyn Barry, Richard and Barbara Schmidt, Elaine J. Wold, and Louis B. and Anne W. Green. "We stand at the threshold of an extraordinary future for Boca Raton Regional Hospital, one borne of a powerful and visionary long-term plan," said BRRH President and CEO Jerry Fedele, who will retire after the Baptist Health deal is consummated. "As always, our supporters of the Hospital have demonstrated their spirit, commitment, and unflagging devotion by helping ensure these plans become reality. We all owe them a debt of gratitude for the sophisticated level of healthcare we will all enjoy as we move forward with this transformative initiative." The hospital hopes to expand its campus with a seven-story patient tower. This 180,000-square-foot building would include surgical suites, a patient lobby, and three floors set aside for future growth. The 400 rooms in the current hospital building would be converted to all private rooms with a major renovation, plus a 20-bed observation unit would be added. BRRH also plans to build a 972-space parking garage. "We've all come together in the spirit of Gloria Drummond, whose pioneering spirit helped build this hospital, to help take us to the next level as a healthcare provider," said Lynn, chairman of BRRH. "We hope and expect those who care deeply about sophisticated world-class healthcare will embrace this effort and help us bridge the gap between the $115 million we've raised to date and the $250 million we need to move forward. Our community has always been there for the hospital, as demonstrably as the hospital has been there for the community."
Boca Regional's Big Plans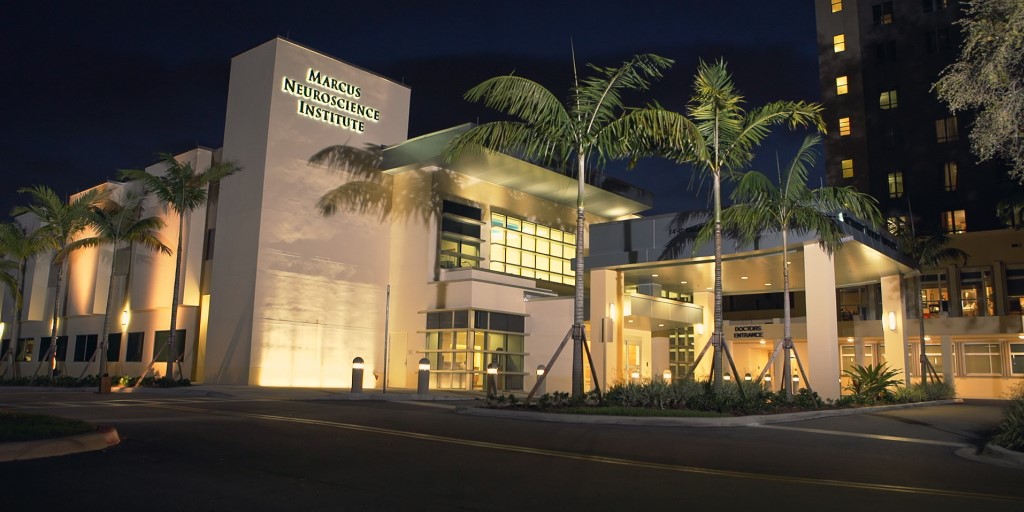 During the next five years, Boca Raton Regional Hospital may change as much or more than it has in the previous 50 years.
The hospital's proposed parking garage—more about that in the next item—is the first of four projects designed to transform Boca Regional. The others are a second tower, new operating rooms and a new power plant. CEO Jerry Fedele estimates the cost at $260 million.
Fedele came in 2008 as the third CEO in 10 months. The hospital had lost $120 million, mainly stemming from the attempt two years earlier to create a $600 million academic center. After Fedele and the team he brought stabilized the finances, they changed the name from Boca Community to Boca Regional.
Since then, the hospital's core market has expanded beyond the city. Vice President Dan Sacco said the market now runs from Pompano Beach in Broward County to Lake Worth. As the market has grown, so has Boca Regional's share of the market. Even as competitors tout their emergency rooms, Boca Regional has grown from 35,000 annual ER visits to 55,000. Previously, Fedele said, only about 100 of the roughly 400 beds might be occupied on an average day in the summer. "Now, we're at 300-plus consistently. We're much less seasonal." He and I spoke last Thursday. The day before, Fedele said, "We were full."
Meanwhile, in the last 11 years Boca Regional has started an open-heart surgery center and opened the Eugene M. & Christine E. Lynn Cancer Institute, the Marcus Neuroscience Institute and the Christine E. Lynn Women's Health & Wellness Institute. A new robotic surgery program has three such devices that cost $2 million each. The Gloria Drummond Physical Rehabilitation Institute—named for the woman whose family tragedy led her to found the hospital— will open this year.
So Boca Regional has a stunning list of outpatient services, but what Fedele calls "capacity problems" for inpatient services. Many rooms are still semi-private, and what Fedele calls the hospital's increasingly "sophisticated patient population" wants is private rooms. Over the last seven years, he said, Boca Raton Regional Hospital "has fundamentally changed."
Accordingly, the projects will help the hospital meet those new demands. Eighty percent of the beds will be private. In practical terms, Fedele said, the hospital operates with 350 beds. If Boca Regional can replace the parking lot with the garage, it will shorten the distance patients must travel to the main entrance. Most would get there by using an air-conditioned bridge.
The new tower would be on the north side, out to Meadows Road, and the hospital would renovate the existing tower. Fedele would like work on the garage to begin next spring and be finished by the start of high season, and for work on the towers to begin in 2019.
In almost any other similarly sized area of the United States, much of this would not be possible. Fedele said Boca Regional ran a surplus of between $7 million and $10 million in its most recent budget year on revenue of about $450 million. At non-profit hospitals, Fedele said, health care is a low-margin business. Because of the philanthropic base in and around Boca Raton, however, the hospital doesn't have to pay for the improvements out of its operating surplus.
But while retaining that community identity, Boca Regional has widened its appeal and reputation. Affluent snowbirds who once flew home for advanced care are having it here. Turmoil at the North Broward Hospital District makes Boca Regional a better option for patients south of the county line. The relationship with Florida Atlantic University's medical school is growing.
Between the planned improvement and the new programs, nearly half a billion dollars could flow into Boca Raton Regional Hospital over 15 years. How lucky that protests 20 years ago prevented the board at that time from selling the hospital. Despite that fundamental change, Boca Regional remains Boca's own.
Hospital Garage
The hospital's proposed garage got a favorable recommendation from the Boca Raton Planning and Zoning Board, but the neighbors aren't happy.
Before the 4-2 vote, homeowners who live across the canal from the current parking lot complained about potential noise, exhaust fumes and excessive light. Some said their property values have been dropping and would drop if the hospital got permission to replace the roughly 200 surface spaces with 900 spaces in a 50-foot garage that could be 100 feet from their homes, rather than the 250 feet that otherwise would be required.
Some speakers made unreasonable suggestions. Example: build the garage on the north, which would force patients to cross Meadows Road. Some wondered if the garage would benefit employees more than patients, since the hospital moved about 300 employees from the lot to the nearby garage at Oaks Plaza on Glades Road. A hospital representative said "some" employees would return.
Mostly, though, the neighbors don't like the size and the proximity. Indeed, 100 feet is pretty close. But as I reported last week, the hospital could build its planned second tower at that location. The tower would be nearly 150 feet tall. Property records show that values of the homes across the canal have been rising, not falling. Though Boca Regional was much different when it opened in 1967, the hospital likely predates many of the homes.
And the need is obvious. Board member Janice Rustin noted the times that she had been unable to find a parking space. Boca Regional also is not the usual developer seeking a change from the city. The hospital holds near-iconic status, which was reflected in the comments from some board members.
Still, the neighbors likely will turn out in big numbers when the proposal goes to the city council. That could happen next month.
Development Services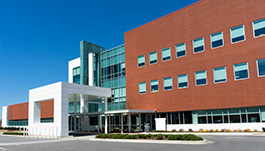 Florida Medical Space
Florida's Health Care Real Estate Leader.
Your trusted real estate advisor.
Florida Medical Space is Florida's first and only statewide, full service medical real estate company. We are a highly focused and specialized team of investment, marketing, leasing and management professionals at your full disposal so you can focus on what matters most. We've assembled the brightest and most qualified team of healthcare real estate professionals to provide unparalleled service to the physicians, healthcare executives and investors who serve the healthcare needs of residents of Florida. We are headquartered in South Florida and are also active in Central Florida, Orlando and Jacksonville. Physicians, hospital administrators, healthcare executives, landlords and investors can depend on FMS for expert guidance in all real estate matters. Call one of our trusted advisors today for a complementary analysis of your situation.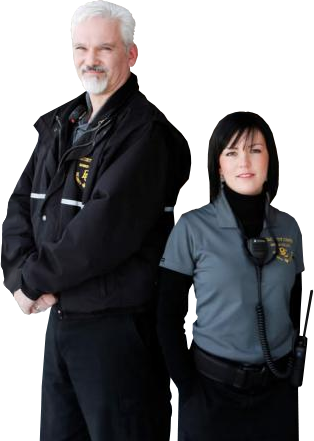 Florida Medical Space, Inc., Copyright 2014. FMS is not responsible for any errors or misinformation contained within this website.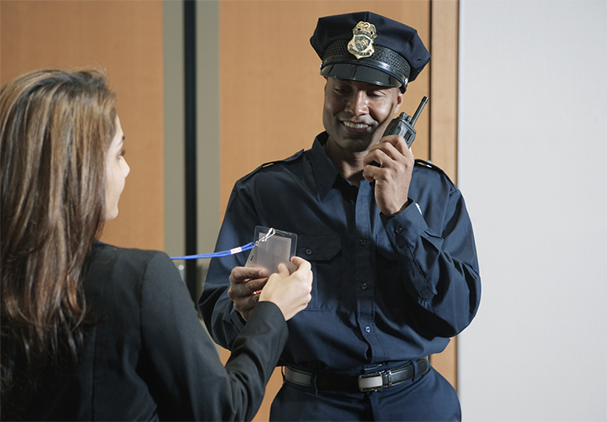 Call Us Today

Miami-Dade:
Tenant & Buyers
|
Broward:
Leasing & Sales