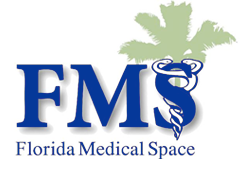 Florida's Healthcare Real Estate Experts.
First Hospital In Doral To Open Its Doors In October Of 2020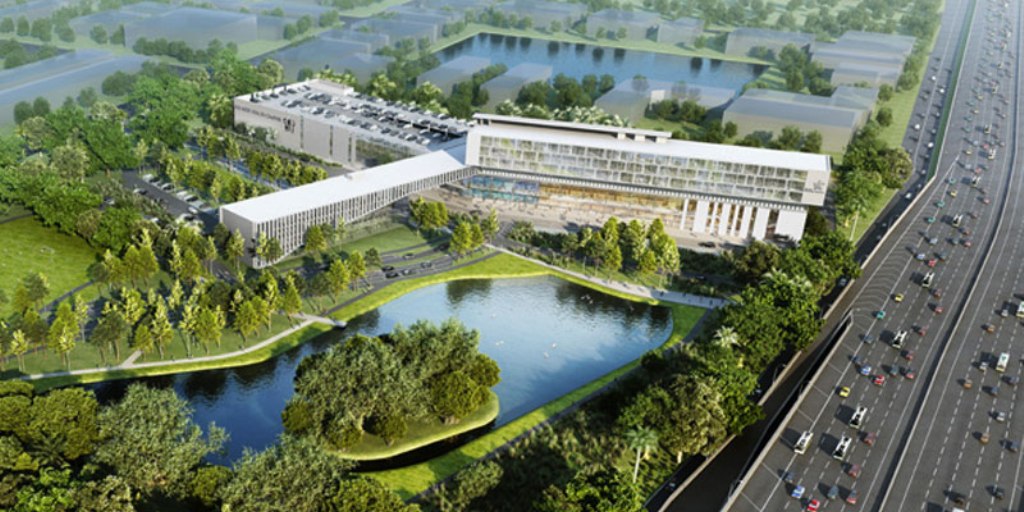 In more or less a year from today, the first hospital in Doral will open its doors. Jackson West Medical Center will be opening in October 2020. It will house an adult and pediatric emergency room, a diagnostic and imaging center, an outpatient clinic and at least 100 beds in the hospital.
Jackson West Medical Center is located West of Palmetto on the North side of NW 25th street. It will provide primary and specialized medical service to Doral, Miami Springs, Sweetwater, Westchester, Hialeah, Miami Lakes, West Miami, and Virginia Gardens, and it will be open to the general population.
Eddie Borrego, who will head the management team of the Jackson Medical Center West, informed that this hospital will have one hundred beds and will be named "Jose Milton Memorial Hospital." This hospital will also include a maternity ward. The Jose Milton Foundation donated $10 million dollars to the Jackson Health Foundation, the fundraising arm of the Jackson Health System. For this reason, it is an important part of the creation of this health and well-being center.
In March 2015 the Miami Dade Board of County Commissioners unanimously supported Jackson Health System's plan to buy 27 acres in the City of Doral. The plan was also approved by the Public Health Trust Board of Trustees, Jackson's Governing Body and the Jackson Bond Citizens' Advisory Committee, which reviews all the projects that are financed by the Jackson Miracle-Building Bond program.
The financial authorities of the Jackson Health System were able to negotiate an amount of $38.5 million dollars below the average appraised value. The Jackson system is also allocating $15 million dollars of that amount for its own operational funds, the rest of the project, including the construction and equipment, is being financed through the Jackson Miracle Building Bond program, and also with the support of institutions such as the Jose Milton Foundation.
The 275,000-square-foot facility will have both primary and specialized care for children and adults, an imaging diagnostic center, an emergency room and an outpatient center for children. The seven story building, six of which will be dedicated to public service, will provide immediate access to medical services to more than 585,000 residents within 5 square miles of this center.
"The concept that we are developing for the Jackson West Medical Center is something not seen before in our community," explained Borrego. "We are going to be offering, not only medical, clinical and preventative services, but we are also going to be offering personalized attention, boutique style, and last generation, this will make the patient feel comfortable and satisfied."
The Jackson West Medical Center is the first hospital to be built in ten years. It will have a particular focus on pediatric services, including an emergency room for pediatric attention and in the building next door, it will offer several pediatric specialties.
Borrego stated that, as is customary for Jackson, they will work in connection with the University of Miami and they will be offering all the specialized services that they currently offer, with the exception of Open Heart surgeries which will be transferred to the Headquarters of the Jackson Health System in Downtown Miami.
Jackson West Medical Center will also work with all insurance plans in order to service all the population that requires medical attention, both primary and specialized.
"Our mission is to satisfy the health and prevention needs of our communities," stated Borrego.
The facility will have community rooms that will be free of charge to hold conferences, forums, and workshops.
The Mayor of Doral, Juan Carlos Bermudez, expressed his satisfaction with the presence of Jackson West Medical Center in our jurisdiction.
"Even when we are fortunate that most of the health centers of Miami Dade have branches in our city, this will be our first hospital, this is not only beneficial for the residents of Doral but also to the residents of the West side of the County."

"The Jackson Health System is one of the most important health networks in the country, it has a multidisciplinary team that works in connection with the University of Miami to promote the best possible health service," stated Mayor Bermudez while adding that it is very fortunate that they are soon going to be opened in Doral.
Source:  Doral Family Journal
Doral Getting First Hospital As Population Continues To Rise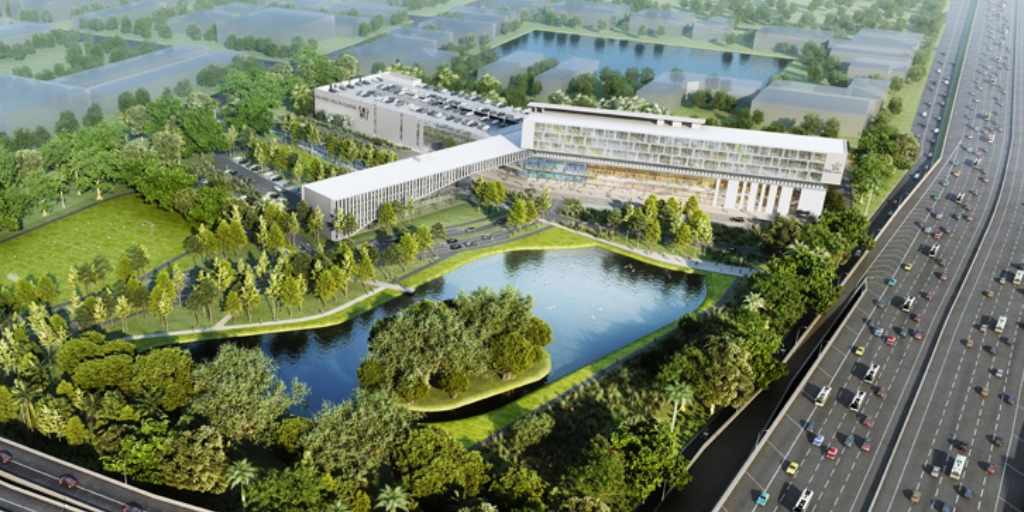 It is a $250 million project that brings Doral its first hospital. Nestled right up next to the Palmetto Expressway and 25th Street, the Jackson West Medical Center is rising fast. That's not surprising considering that up 300 workers could be on the site at one time. With an expected finish date of May 2020, the 100 bed hospital may look out of place in the midst of a warehouse industrial area. "You have over 60,000 people who live here already full time, and approximately 50 to 70,000 people daytime that work here," said Carlos Migoya, President of Jackson Health System. Migoya says that the 585,000 residents living in and around the Doral, Sweetwater and Miami Springs area have dealt with increasingly frustrating traffic. "The fact is Doral has grown tremendously and if you look at the five year plan, you will have more than 100,000 people living here," said Migoya. Other hospital organizations went to court to try and halt the project, saying that Doral was already well served by existing hospitals. "If you live in Doral, the closest hospital here is seven miles," said Migoya. "Seven miles in Doral is like dog years because of the traffic." The hospital will include an adult and pediatric emergency room, diagnostic center, outpatient clinics, a children's clinic, a separate office facility and the 100 bed inpatient hospital. Construction costs are covered by a bond issue and funds from Jackson Health System, which Migoya says is now earning money. "The demographics here, the growth in Doral, there has been a need for a complete medical center," said Migoya.
Development Services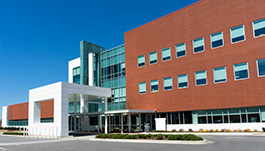 Florida Medical Space
Florida's Health Care Real Estate Leader.
Your trusted real estate advisor.
Florida Medical Space is Florida's first and only statewide, full service medical real estate company. We are a highly focused and specialized team of investment, marketing, leasing and management professionals at your full disposal so you can focus on what matters most. We've assembled the brightest and most qualified team of healthcare real estate professionals to provide unparalleled service to the physicians, healthcare executives and investors who serve the healthcare needs of residents of Florida. We are headquartered in South Florida and are also active in Central Florida, Orlando and Jacksonville. Physicians, hospital administrators, healthcare executives, landlords and investors can depend on FMS for expert guidance in all real estate matters. Call one of our trusted advisors today for a complementary analysis of your situation.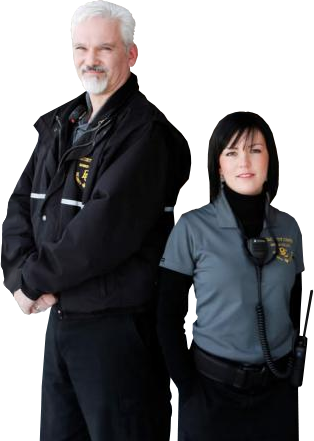 Florida Medical Space, Inc., Copyright 2014. FMS is not responsible for any errors or misinformation contained within this website.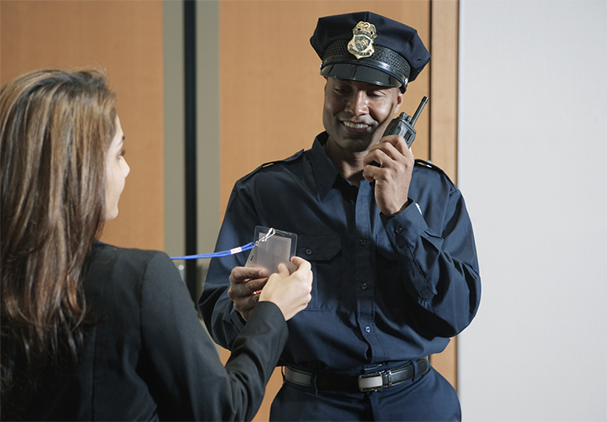 Call Us Today

Miami-Dade:
Tenant & Buyers
|
Broward:
Leasing & Sales