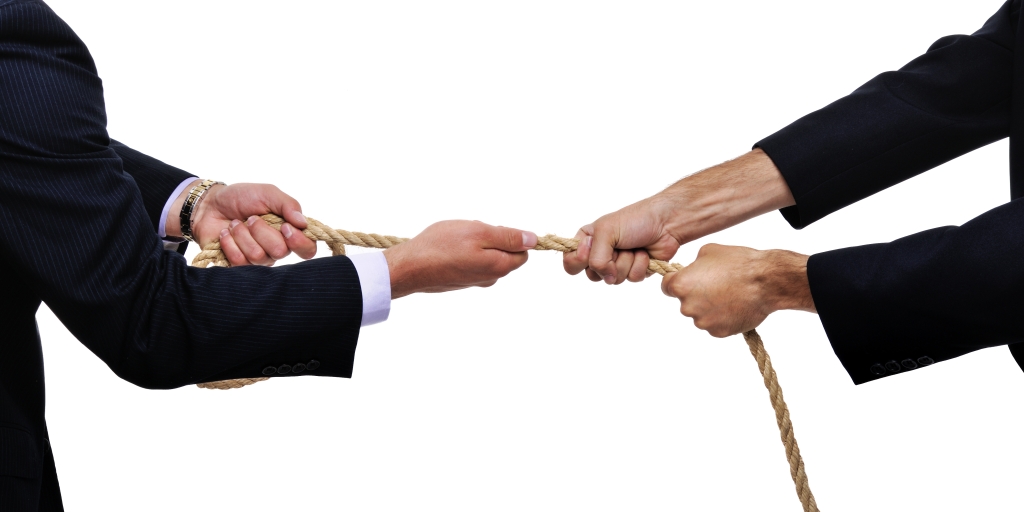 This fall, Mount Sinai Medical Center plans to open a medical office building and stand-alone emergency room in Hialeah — 15 miles from its hospital on Miami Beach and less than a mile from Palmetto General's own ER.
Meanwhile, Baptist Health, the South Miami-Dade powerhouse, is finishing a large medical center on South Beach that will open later this year.
That's going into Sinai's heartland. "You bet!" says Ana Lopez-Blazquez, chief strategy and transformation officer for Baptist Health South Florida.
If this isn't an all-out hospital war in South Florida, it certainly seems to be getting close to it as hospitals accelerate the trend of developing outpatient centers throughout the region — often providing urgent care to millennials and others who don't have established relationships with doctors.
Cash-rich Baptist Health, with $2.9 billion in reserves, has 20 new outpatient facilities planned over the next five years. The health systems of Jackson, Nicklaus Children's and Memorial have at least two each listed as "coming soon."
Most consumers think of hospitals and health systems as components in critical care. But they are also businesses — although sometimes nonprofit — whose ability to deliver high-quality care and attract top medical professionals depend on their own financial well-being.
Today, that includes delivering services at multiple locations. "This is the future of the industry," says Ben Riestra, chief administrator of UHealth's Lennar Foundation Medical Center in Coral Gables — eight miles from its main medical campus.
The $155 million, five-story Lennar Center structure on the University of Miami's Coral Gables campus, which opened in late 2016, provides everything from sports medicine to oncology, but most particularly many outpatient procedures.
"Total shoulder repair, interventional radiology — a lot of services that used to be inpatient are now outpatient," Riestra says.
"There is a clear trend … toward outpatient care," says Sal Barbera, a former hospital exec who's a professor at Florida International University. And the increase in outpatient facilities is coming for many reasons that signal a major shift in America's healthcare system.
The American Hospital Association reports inpatient admissions have been falling steadily since 2008. Outpatient surgeries now outnumber inpatient operations, and total outpatient revenue for hospitals has risen from 28 percent in 1994 to about 45 percent in 2014.
As the inpatient facilities become less important, hospitals seek out new locations to attract patients, not only to get their outpatient business but set them up to be inpatients if the need arises, says Steven Ullmann, professor of health-sector management and policy at the University of Miami.
This outpatient trend is bolstered "as the health field moves from volume-based to value-based," says Ashley Thompson, an AHA executive.
Ullmann explains that this industry jargon refers to the long-held belief that the American healthcare system — the most expensive in the world despite the fact that life expectancies in the U.S. are short, relative to those in many other industrial countries — must undergo profound changes.
Currently, every service delivered in a hospital tends to be billed separately. For instance, a hip replacement involves separate fees for use of the facility, the anesthesiologist, the surgeon and other goods and services, right down to the notorious $7 aspirin.
What that means: American healthcare is now like buying a car by paying Sam for a bumper, George for an engine, Judy for the steering wheel and so on. It makes more sense to make one payment for the whole vehicle at an auto dealer. And eventually, Ullmann, Barbera and many others believe, the country will move toward a bundled payment for that hip surgery.
Now add in the Obamacare push to increase accountability, meaning hospitals are responsible for post-operative care for that hip surgery and face penalties if a patient must be readmitted.
Together, these concepts encourage hospitals to control networks of physical therapists, doctors and others to provide the bundled care run by a single entity. When the patient leaves the hospital, a network social worker makes sure she gets her prescription filled. A therapist works on mobility issues. The system works more effectively, and efficiently, when the hospital is linked with outpatient sites that provide such services.
Another factor: Healthcare providers are trying to improve patient satisfaction.
"People don't like to be in hospitals," Ullman says. "The technology is great, but the quality of the experience is low. And it's much more expensive to be in the hospital." Patients are generally happier in outpatient settings.
For some hospitals, such as Mount Sinai, going outpatient is a matter of survival.
Fifteen years ago, experts forecast that stand-alone hospitals such as Sinai were doomed when competing against large chains. Steven Sonenreich, Sinai's chief executive, says his hospital couldn't grow in Miami Beach, where the population has remained stable at about 90,000, so he has expanded with 11 locations from Sunny Isles to Key West. Now, 70 percent of Sinai patients come from outside Miami Beach.
Another driver: a long-standing shortage of primary care doctors — exacerbated by the trend that many new doctors don't want the hassle of running their own practices. In 2016, the American Medical Association reported that for the first time, less than half the nation's physicians had an ownership stake in their practices.
One impact: More people are using emergency rooms for basic care. More than 20 years ago, Brian Keeley, chief executive of Baptist Health, realized that the Baptist Hospital ER was crammed with "people who really weren't that sick," Lopez-Blazquez says.
That started the creation of urgent-care centers — and hospitals directly employing doctors. Since 2012, Baptist's physician employees has gone from about 100 to 255. The number at Mount Sinai's has doubled in the past five or so years, Sonenreich says. Most of these Baptist and Sinai doctors work in outpatient settings.
Insurers, too, are driving the trend, UM's Ullmann says. Many lately are trying to control costs by putting consumers in "very narrow networks" that the insurers have negotiated deep discounts with, so that a single entity could provide hospital, doctor and other services.
What's more, many employers are moving toward high-deductible plans — an incentive for patients to seek outpatient services, which are generally cheaper than inpatient care.
A final explanation: traffic. Laura Hunter, a Jackson Health System executive, notes that "it's very difficult to travel around Miami-Dade County." Many consumers prefer to be treated closer to home or work.
ER CENTERS SPRING UP
One large part of the outpatient trend puzzles some healthcare experts: free-standing ERs.
Baptist has four "coming soon," including one scheduled to open later this year near Country Walk. The Memorial system will build one in West Broward. Kendall Regional, an HCA-owned facility, has proposals for two in West Dade. Even the slow-moving Jackson Health System has plans for a stand-alone ER in Doral, which may open in two years.
Ullmann and Barbera point out that the Trump administration's attempts to dismantle Obamacare could increase the number of uninsured, who often have to resort to ERs, where federal law requires all be treated, regardless of ability to pay — making these new ERs potential magnets for uncompensated care.
Offsetting this threat are potential benefits. Barbera suggests hospitals may be focused more on "trying to position themselves for access points" to get new patients as Baby Boomers age. Ullmann notes the new stand-alone ERs are "generally not in low-income areas," meaning hospitals are most intent on seeking paying patients.
"In reality, we don't have an option," says Lopez-Blazquez at Baptist. The system needs to "decompress" its always-full ERs at its South Dade hospitals. Its first stand-alone will open "right across the street from Tamiami Airport" in the fall. But it's also planning free-standing facilities in Doral and Miami Lakes, considerable distance from its hospitals.
Barbera and Ullmann wonder whether ambulances will take patients to an emergency room where they could not be immediately transferred to an operating room if need be. Miami-Dade Fire Rescue did not respond to four requests for comment.
The answers to many of these questions may come from Mount Sinai, which a decade ago opened the first stand-alone ER in Miami-Dade — a mile from Aventura Hospital in affluent Northeast Dade.
Sonenreich says it has worked out well: "We do about 20,000 visits there a year, and that generates 1,500 admissions" to the Beach hospital, 12 miles away. Fire Rescue brings patients there "from time to time" but mostly it's "people who are driving themselves or walking in."
For Hialeah, Sinai is constructing a three-story medical center on four acres near the Palmetto Expressway that will include 24 emergency treatment bays on the first floor, with physician and clinical offices on the second and third.
Palmetto General, a Tenet Healthcare facility, fought the expansion by urging local doctors to ask Hialeah officials to stop the project. That failed.
Still, Shelly Weiss Friedberg, Palmetto General spokesperson, says there's no need for Sinai's intrusion: "Our community is well-served from an emergency-care perspective as there are already three hospitals," and Palmetto General recently expanded its ER with with a "new 31-bed clinical decision unit to help reduce wait times."
Sonenreich maintains the area is poorly served: "We notice that 85,000 people every year leave [the Hialeah area] to go to other hospital emergency departments."
Barbera, the former hospital exec, remains skeptical about a stand-alone ER: "I wouldn't go to one. I'd go where there was a hospital connected, if you needed backup."
EXPRESS CLINICS
In the spectrum of outpatient services, the most basic is the express clinic, a place to go for a flu bug or vaccine, often open from 8 a.m. to 8 p.m.
In South Florida, UHealth, the medical enterprise of the University of Miami, took over operation last year of the clinics at 17 Walgreens (seven in Dade, seven in Broward and three in Palm Beach counties), using nurse practitioners who can write basic prescriptions and are overseen by UM physicians. It's possible to make appointments on line.
CVS has Minute Clinics in some of its stores, and Baptist is getting into this space too, with Express Care clinics in Country Walk and Key Biscayne and others "coming soon" in Doral and Parkland.
The next step up is urgent care, with doctors on site, ready for walk-ins and sometimes offering same-day appointments. Some have imaging equipment on site.
Of the hospital groups, Baptist has been the most aggressive, with 18 urgent-care centers already open, stretching all the way north to Wellington in Palm Beach County, with another three "opening soon." Memorial opened one in December, and another is planned for later this year.
HCA, the national for-profit hospital chain, appears to have five urgent-care centers in eastern Florida, all in the Treasure Coast area. Tenet Healthcare, another national chain, has one in North Dade (Miami Gardens), four in northern Broward and two in Palm Beach County. HCA and Tenet did not respond to requests for interviews about their outpatient activities.
Dozens of more urgent-care centers not connected to hospitals are scattered around South Florida. "For sure, it's a heavily competitive market," says Chris Wing, who oversees Jackson's belated urgent-care initiative.
"Jackson has been pretty hospital-centric," Wing says. Over the past year and a half, it has branched out a bit by opening three UHealth/Jackson urgent-care sites — Cutler Ridge, Country Walk and North Miami — with two more scheduled to open this year. The partnership uses UHealth doctors in Jackson facilities. They're open 8 a.m. to 8 p.m., seven days a week, 365 days a year.
Jackson has found the core customers for urgent care are 22 to 55 years old, and roughly a third of those have no regular relationship with a doctor, Wing says. About 20 percent are children.
A step beyond urgent care are doctors practices in traditional medical office buildings. Sonenreich says that Sinai opened its first medical office in 1985 in what's now Aventura. In the past several years, Sinai has been expanding broadly. It now employs doctors in 11 locations, generally with standard office hours Monday through Friday.
Meanwhile, UHealth long has had offices of its doctors-faculty spread around South Florida, from Naples and Kendall up to Plantation and Boca Raton. It's now using a $50 million donation to greatly expand its cancer services in Deerfield Beach.
In Doral, Jackson plans medical offices on a new 27-acre campus at the Palmetto Expressway and 25th Street, which will include primary- and specialty-care doctors, imaging and centers for treating women and children.
The county approved the development in 2015, but construction is not expected to start until March or April, with an opening in early 2020, says Hunter, the Jackson exec. Eventually, Jackson hopes to add a 100-bed hospital in that area — Jackson West — but state approval has been delayed as several other hospitals object to the new facility.
In South Florida, picking the right location can make all the difference. Most hospitals tend to stay away from low-income areas. In North Dade, Baptist, the largest player, has no locations east of Northwest 77th Avenue.
That has left an opening along U.S. 1 in affluent Northeast Dade. In a 1.5-mile stretch between Northeast 109 and 131 streets, there are three hospital-connected practices, each with slightly different services.
About 5 p.m. on a recent weekday, two persons were waiting on plastic chairs at a Walgreens for a UHealth nurse practitioner, who was seeing a patient behind a closed door. One said she had been waiting 20 minutes.
Just up the road, no one was in the waiting room at a Health/Jackson Urgent Care Center, where a doctor was available. A receptionist said in an hour or two, after people got home from work, the wait was likely to be a half-hour.
Down the road, at Mount Sinai Miami Shores, the door was locked. A sign indicated office hours were 8:30 to 5 p.m. for three specialists in internal medicine, a urologist, a cardiologist and a general surgeon.
TURMOIL AMONG INSURERS
Such satellite sites continue to ramp up despite the roiling uncertainty about the future of American healthcare, with the Trump administration assaults on Obamacare and the huge pending merger of insurer Aetna with CVS Health, with its pharmacies and in-store clinics. Most recently came the stunning announcement that Amazon is teaming up with Warren Buffett and JP Morgan Chase to revolutionize healthcare costs.
"With Aetna and CVS," says Sonenreich at Mount Sinai, "that's something we're all going to wait and see what that means. I think the more exciting news is Amazon and JP Morgan. I have incredible respect for Warren Buffett, and Amazon is the great disruptor. And JP Morgan has the money."
Still, despite all the turmoil, Sonenreich says he's sticking with Sinai's hub-and-spoke strategy that "will deliver healthcare in the most efficient manner, regardless of what happens in Washington, D.C."
Many are watching the CVS-Aetna merger. "All kinds of interesting ventures could come out of this," Ullmann says.
One possibility: Large healthcare providers may consider the need to offer their own insurance In the past, both Baptist Health and Jackson have marketed their own plans. For both, the experience was disastrous.
"We've been there, done that," says Lopez-Blazquez at Baptist. "And it's not something we want to do again. … We ask ourselves every once in a while" whether the time is right to get back into insurance "but we land up back in the same place."
The entrance of Amazon and partners "is going to give everybody pause," Lopez-Blazquez says. As "the king of disruptors," it may attempt to get rid of middle men, such as the pharmaceutical managers.
The idea of bundled-care has receded somewhat during the Trump administration, but in the long run, Lopez-Blazquez says, it makes sense for insurers to pay for the value of results, "rather than paying individually for each widget. It's a logical approach."
One key to the future, she believes, will be service: "One of the things we're trying to do is be much more consumer-attentive. We've stopped using the word patient."
One example of trying to stay ahead tech-wise: Baptist has started offering an app — Care on Demand, which allows you to see a doctor for $59 by phone or computer. Lopez-Blazquez says it worked well for her son. He used the app to link up with a doctor, who determined he had pink eye and zipped a prescription off to a pharmacy.
Meanwhile, many hospitals are trying to be a go-to place for certain specialties. "Everybody wants to have a cancer center," Ullmann says.
Baptist has launched the Miami Cancer Institute in South Dade, bringing in top names and forming an alliance with Memorial Sloan Kettering, the highly regarded New York cancer center. In South Broward, Memorial Cancer Institute has forged a clinical partnership with Moffitt Cancer Center, the well-regarded Tampa-based research organization. Meanwhile, UHealth's Sylvester Comprehensive Cancer Center continues to receive high ratings. And Sinai markets innovative therapies.
"These are market opportunities — but very costly technologies," Ullmann says.
Last year, Baptist installed a proton therapy unit — at a cost of $90 million, including housing, Lopez-Blazquez says. UHealth announced recently it plans to start building a proton unit this spring. It has not revealed the cost.
AT WHAT PRICE?
One big final question: How expensive are outpatient services?
Experts agree that procedures are generally cheaper done in an outpatient setting. A study by a Louisville University economist in 2014 reported that outpatient surgery is usually hundreds of dollars cheaper than inpatient. But there are exceptions. In 2016, Medicare reported that stents inserted into arteries in outpatient settings cost an average of $645 more than if done inpatient.
What's more, outpatient pricing can vary dramatically between systems, and each insurer may have negotiated a different deal.
"The whole pricing issue is extremely perplexing and difficult, if not impossible, to understand," says Barbera, the former hospital exec. "There is no rationale."
Bottom line: Buyer beware.
/wp-content/uploads/2020/08/florida-medical-space-logo.png
0
0
admin
/wp-content/uploads/2020/08/florida-medical-space-logo.png
admin
2018-03-04 18:24:31
2018-03-04 18:24:31
The South Florida Hospital War