Aventura Hospital Seeks Approval For Major Expansion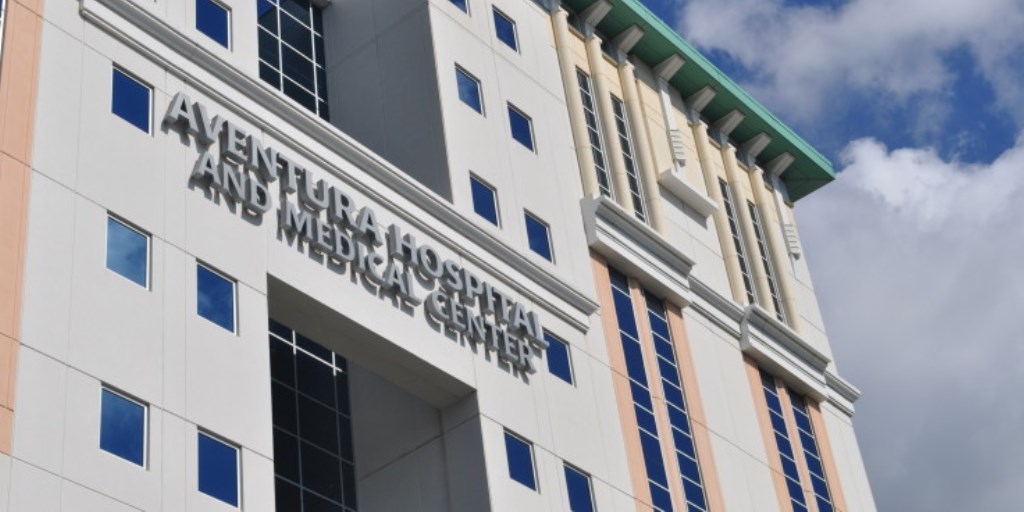 After recently opening its expanded emergency room, Aventura Hospital & Medical Center will seek city approval for even bigger growth with new patient beds and a parking garage.
On June 14, the city commission was scheduled to vote on the proposal by the hospital, which is owned by HCA Corp. (NYSE: HCA). It has requested a larger setback from the street, increased density and less open space in order to accommodate its site plan.
The 407-bed Aventura Hospital & Medical Center is located on the 19.7-acre site at 20900 Biscayne Blvd. It recently completed a $75.6 million emergency department expansion with 22 new rooms. The hospital was designated a Level II trauma center last year.
Aventura Hospital's new expansion plan calls for a three-story building of 86,900 square feet for patient care plus a 506-space parking garage. The patient care building would be on the east side of the existing south tower and feature 60 patient rooms, waiting rooms and a lounge.
During construction of the building in what is now a parking lot, the hospital would lease off-site parking for its employees and provide them with shuttle service until the new parking garage is done, according to the application.
The patient tower was designed by is Earl Swensson Associates in Nashville, Tennessee and the parking garage was designed by R.R. Simmons in Tampa.
An official from HCA couldn't immediately be reached for comment.
"The proposed improvements will enable the hospital to expand its services and continue to provide outstanding health benefits to Aventura residents and the surrounding communities," Shutts & Bowen attorney Alexander I. Tachmes, stated in the hospital's application to the city. "The addition will provide additional beds that need to be connected to the main hospital building on the east campus to provide efficient patient care and maximize the use of resources, including services, equipment and staff. It will also enhance patient comfort, safety and security by allowing easy access between departments without forcing patients to leave the building."