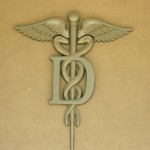 There are a not lot of real estate agencies that deal with specifically with medical office spaces, and can assist you to ensure that you get the best location, facilities and leasing deal for your medical practice. When it comes to having a medical office space Kendall has a lot of options, and the spaces can be easily bought, leased or taken on rent with the assistance of the professionals at Florida Medical Space.
But the question that comes in mind is which option is the best. Leasing may be the best out there for you as without going through the hassle of purchasing, you can lease the property for your own needs. You also do not own the property so the responsibility also diminishes, although you may have less control over the physical environment. As well, the choice to lease your Florida medical office space relinquishes any ability to build your real estate holdings portfolio and thusly the value of your practice overall.
If you are looking to lease the medical office space, there are several things that you should be considering before signing a rental contract. These are:
When you to look to lease a medical office space Kendall has several rules that should be kept in mind. The landlord will have the right to inspect the property whenever he wants to, therefore there should be an agreement with him that he does not invade the patients privacy rights.
When you are looking to operate 24/7, make sure you discuss with the landlord if that can happen or not. The reason behind this is that many times the landlord pays the utility bill, and may not be comfortable with a 24/7 timing.
Seek knowledge about how the office was used previously. Conversion of an regular business office space may not be very easy to do as the layout may have to be changed completely. This is why it is always better to see how it was used previously to get a better idea.
Also, see the allowable usage of the premises as landlords may not allow all activities on the premises. See if you can use all the important machines, and where the hazardous waste (if any) will be disposed of.
It is important to look out for and consider all these points before opting for leasing a medical office space Kendall real estate experts at Florida Medical Space will advise you on which is the best option to take.
/wp-content/uploads/2020/08/florida-medical-space-logo.png
0
0
admin
/wp-content/uploads/2020/08/florida-medical-space-logo.png
admin
2013-10-11 20:25:41
2020-12-28 02:55:25
Medical Office Space Kendall