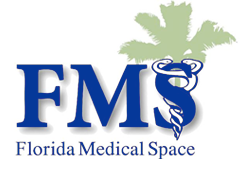 Florida's Healthcare Real Estate Experts.
Woodside Health Sells Mixed-Use Florida MOB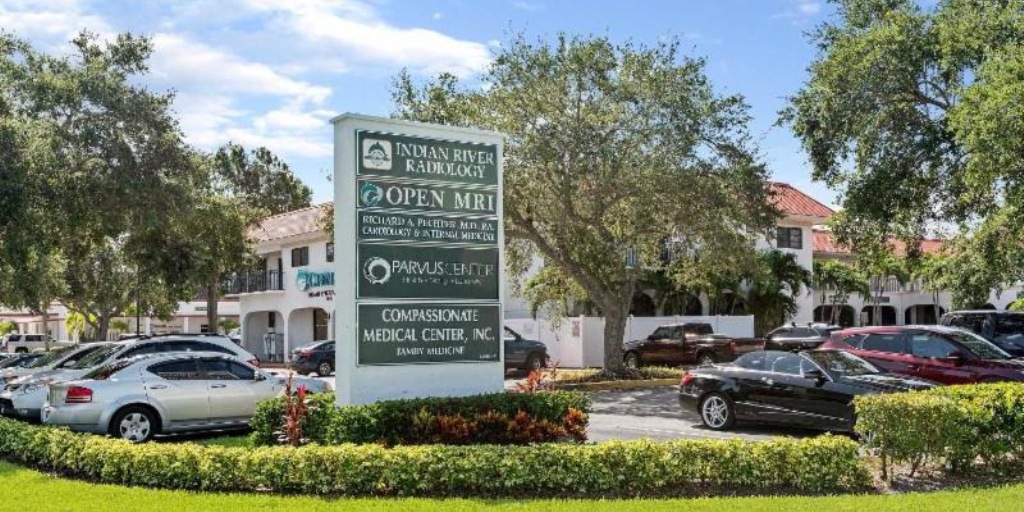 Indian River Medical Building & Apartments in Vero Beach, Fla., has come under new ownership.
Woodside Health sold the approximately 23,600-square-foot, mixed-use medical office building to Tidegate Capital for nearly $3.1 million.
Indian River opened its doors in 1984, located on a roughly 1-acre site at 1485 37th St. The two-story structure features four medical office units totaling 11,800 square feet beneath a second floor offering 14 apartment units. Indian River Radiology and Compassionate Medical Center Inc., occupying a respective 5,400 and 4,400 square feet, anchor the property's MOB segment, which is presently 100 percent leased. The building's one-, two- and three-bedroom residential units are all fully occupied as well.
"A mixed-use property with medical tenants and apartments is a bit unique, so it took a more specialized approach to finding the right buyer," Joe Greulich, principal with Woodside Health, told Commercial Property Executive. "The buyer ultimately was someone who had a presence in the market with other investments and valued this asset's position in the community."
UNIQUE ASSET, UNIQUE OUTCOME
Woodside's disposition of Indian River comes almost three years after the MOB acquisition and management firm's purchase of the property in 2016. Upon taking ownership, Woodside commenced renovations to set the stage for a long-term relationship with its tenants and a long-term hold of the property. However, circumstances conspired to create the optimum opportunity to profit on the investment.
"The Cleveland Clinic recently announced that they were acquiring the Indian River Hospital, which sits adjacent to our property. Investment interest in the area increased quite a bit with that announcement," Greulich said. "This, together with cap rate compression generally for medical office space and the fact that we succeeded in increasing rents in the apartment units created an opportunity to sell and exceed our original investment goals."
Having acquired the building for approximately $2.2 million, Woodside sold the property at a price increase of roughly 40 percent.
Despite the sale of Indian River, Woodside continues to maintain a strong presence in Florida. The Cleveland-based company also operates in Arizona, Georgia, Michigan, North Carolina and Texas. Its purchases over the last six months include the 33,000-square-foot, five-building Tree Lane Medical Portfolio in Snellville, Ga., in metropolitan Atlanta.
Source: CPE
Sarasota Memorial To Build $437M Medical Campus In Venice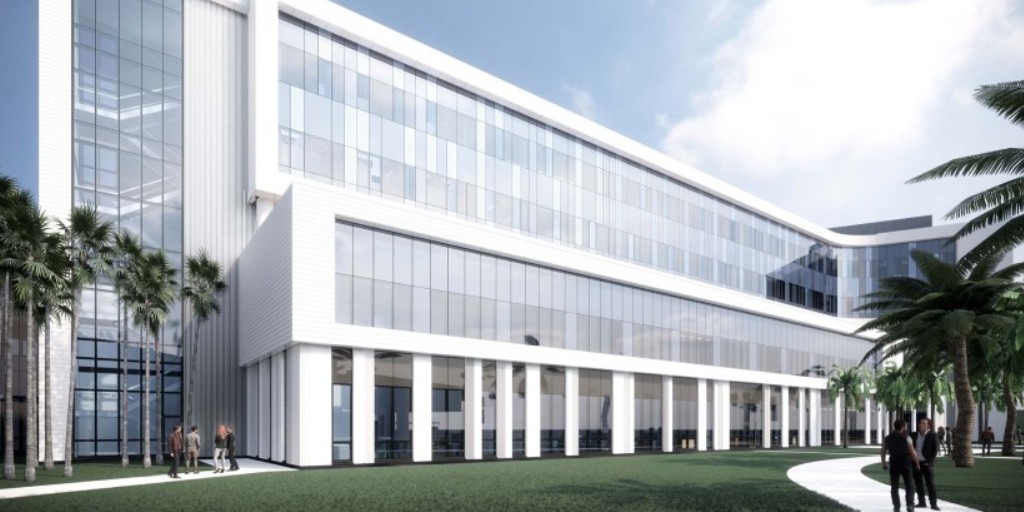 Sarasota Memorial Hospital has received zoning approval to build a 65-acre medical campus in Venice, FL. The $437 million project is expected to take two and a half years to complete.
Sarasota Memorial's request to allow a hospital and related health facility to be built on a site that was previously zoned for a shopping center was unanimously approved by the Venice City Council. The health system broke ground on the campus in April, after obtaining permits to begin land clearing and deep foundation work.
The project will include a five-story, 365,000-square-foot hospital with 110 private rooms and a 28-bed emergency department. An additional two-story, 60,000-square-foot medical office building is also planned, as well as a parking garage. The facility is expected to employ 500 people once it opens.
Source: Connect Florida
Plans for New Medical District In Aventura Unveiled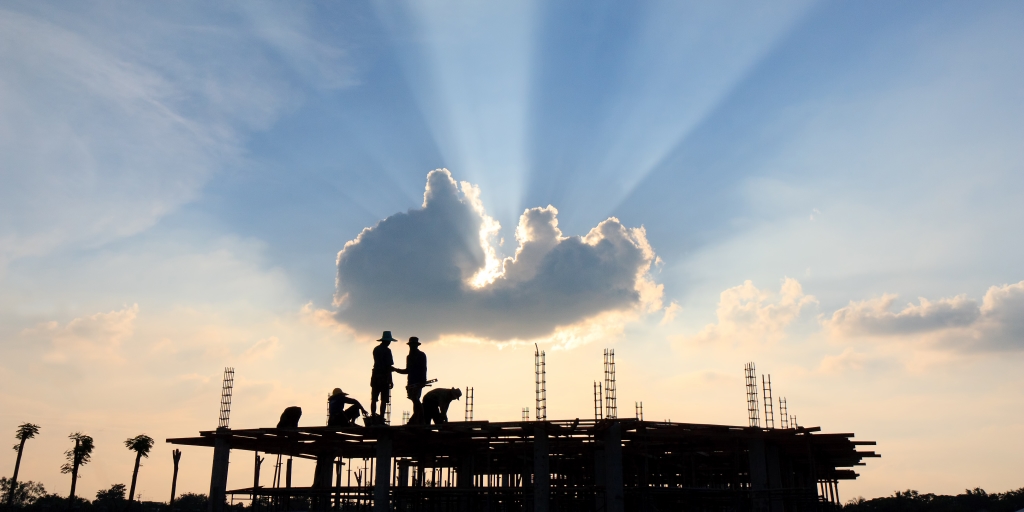 Rieber Developments has debuted plans for their 12|12 Aventura project in Aventura.
The complex will serve as a mixed-use, community-focused development featuring medical offices, luxury senior living condos, a food hall dining and shopping area. The "Chelsea-Market-style" hall is proposed to establish a new Aventura Medical District in the community, serving both locals and medical professionals through retail and lifestyle offerings.
The design of 12|12 Aventura, by Arquitectonica, displays a 12-story complex comprised of 30,000-square-feet of commercial retail space, 30,000-square-feet of offices and a 150-resident luxury senior living component, as well as a parking garage. The complex will be located at 21290 Biscayne Boulevard, centrally located near the Aventura Mall and Aventura Hospital. The developer aims to create a dining and shopping destination for locals and guests, offering a mix of professional, commercial and residential communities.
A new concept in South Florida, the project is set to serve as the center of the prospective Aventura Medical District, accompanied by its sister development, Ivory 214, a medical and professional office building currently under construction. The complex intends to combine community, culture, health and wellness for convenience and community purposes.
Winmar Construction will break ground on the project in December of this year, with an expected completion date in 2021.
Source:  GlobeSt.
Downtown, Tampa Needs A 'Medical District,' Hospital CEO Says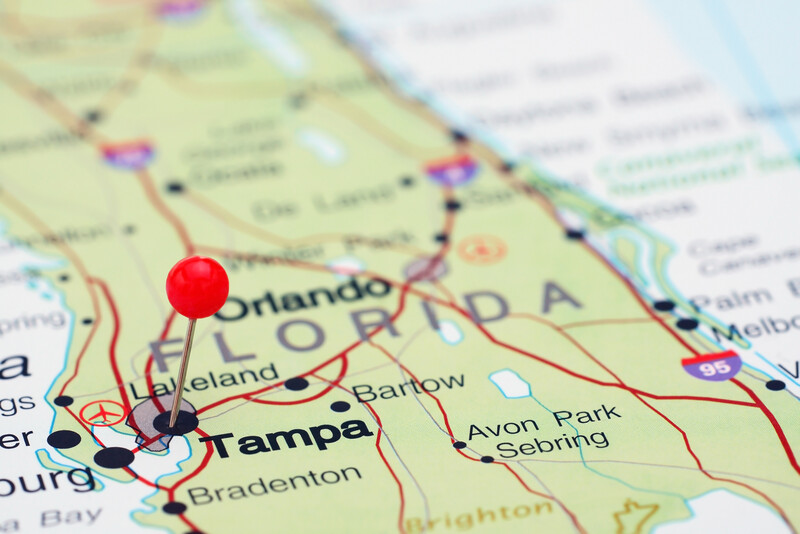 Tampa General Hospital is expanding its reach by strengthening its partnership with the University of South Florida and launching a new line of urgent care clinics.
During a USF board of trustees meeting Thursday, the hospital's CEO, John Couris, said he wants to help create a "medical district" in and around downtown Tampa with the help of USF Health and its Morsani College of Medicine.
In addition to Tampa General committing to a $20 million lease of 25,000 square feet of space inside the medical school's new building downtown, Couris and USF medical school dean Dr. Charles Lockwood want to create a more seamless process for patients being treated by USF or Tampa General physicians.
The new joint venture would create a "management services organization" that would streamline services, from medical records to scheduling patients between appointments at USF, Tampa General and private practice physicians with privileges at both places.
"Fifty percent of our admissions come from private practice partners," Couris said. "With this venture, we'll be able to provide administrative services to those physicians and create a more integrated system for patients."
The goal is to create one health care system that can be expanded in the future to include others, like Sarasota Memorial Hospital or health care offices in Lakeland, Couris said. He described the venture as based on "inclusiveness."
"The goal isn't to make the hospital bigger," he said. "It's to collaborate with more doctors and hospitals to improve quality and lower costs for patients. We don't have to employ everybody for that to happen, but there needs to be a nucleus."
For example, Couris said that even though Tampa General and USF Health partner in many ways already, they each operate their own appointment scheduling programs, which slows down the process for patients. This new venture would change that.
Couris and Lockwood will appear again before USF's trustees in August to seek final approval.
As for the medical district, Couris said connecting the dots between health care specialties and partners across the region would help draw more doctors and researchers to Tampa Bay.
"Most great cities have medical districts, which are concentrations of health services and research, which attract great scientists," he said. As examples, he cited Houston, Dallas and Boston — cities with academic and private partnerships to create research hubs and health care options for patients.
Tampa General's presence in the new medical schooling building — which, when completed, will include an urgent care clinic, cardiovascular clinical space and other medical offices — is a piece of that.
The hospital is also opening a 200-bed acute care rehabilitation center near its campus, across the street from the Oxford Exchange. It would connect to a future freestanding emergency department in Tampa, the University of Tampa's nursing program, the new USF medical school, and USF's downtown medical training and simulation facility, known as CAMLS.
"We have all these pieces coming together that are beginning to take shape," Couris said. "That concentration will only bring more medical talent to Tampa Bay."
In addition, Tampa General announced Thursday that it is joining with Fast Track Urgent Care to operate 10 urgent care clinics in Tampa Bay, including two in Pinellas County. The 50-50 partnership marks the first time Tampa General has offered freestanding clinical care in Pinellas.
Fast Track operates eight clinics in the region, including in Seminole and St. Petersburg. Tampa General operates two urgent care clinics in Hillsborough County, but the new partnership will fold them all into one network known as "TGH Urgent Care powered by Fast Track."
Couris said he hopes to expand to 15 to 20 centers in the next three-to-five years.
"I like the idea of partnering with someone who is already in this line of work and doing a great job," he said. "We don't have to reinvent the wheel."
Fast Track was the first organization in the Tampa Bay area to be certified by the Urgent Care Association of America. Dr. Daron G. Diecidue, the founder and CEO of Fast Track Urgent Care, will continue to lead the business.
Overall, Tampa General's health system includes 15 medical group locations, 14 imaging centers in partnership with Tower Radiology, the Brandon Healthplex, and the TGH Advanced Organ Disease and Transplantation Institute at Lee Health in Fort Myers.
Couris said the hospital also plans to build a stronger presence in neighboring Pasco, Pinellas, Polk and Manatee counties.
Source: Tampa Bay Times
Vote Coming On Jackson South Medical Center Expansion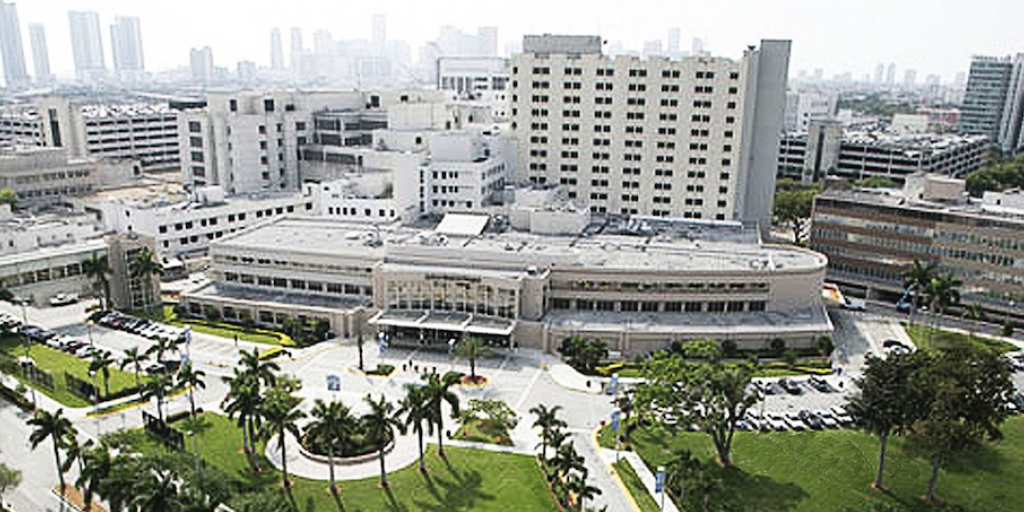 Marcus & Millichap Senior Managing Director Douglas K. Mandel , along with First Vice President Benjamin H. Silver, Associate Adam Klein and Debt Financing, Senior Director Eric Fixler, negotiated the sale of Highland Park Office Center, a 'Class A' office building in Miami's Health District.
TOPMED MIAMI HEALTH DISTRICT LLC purchased the 42,489-square-foot asset from HIGHLAND PARK CENTER LP, an entity managed by Key International for $13,875,000. Key International acquired the property for $7.850 million in 2014. The deal closed May 24.
"The asset was priced far below replacement costs and is situated in one of Miami Dade's most dynamic and fastest growing markets with significant mixed-use and apartment developments taking place around the property," commented Mandel.
The asset is one of the newest delivered office properties in the market and in proximity to the health district, one of Miami Dade's fastest growing and highest demand office and medical office locations.
The two most significant challenges with the deal were that the primary tenant, a for-profit school, occupied over 60% of the GLA.  Secondly, a third of the Property's total income was derived from two billboards, which created a significant risk as a tremendous amount of the value of the deal hinged on the long term potential of that income.
"The deal worked for both sides as former ownership capitalized on accessing equity by selling a stabilized asset," explained Silver.  "The new ownership is now poised to take advantage of a longer term hold by capitalizing on rental growth and market appreciation in the future as well as the ability to rebrand the asset and acquire an asset below replacement cost."
Located at 1011 Northwest Sunnybrook Road, the building's site is strategically situated across from the University of Miami's Jackson Memorial Hospital campus, two blocks from the Miami-Dade Court House and fronts State Road 836 (Dolphin Expressway), the main artery between Miami International Airport and Miami Beach.
The 2011-built building, which features structured parking, had gone through a bankruptcy and was acquired mostly vacant aside from significant wallscape income.  Key International acquired the asset and immediately filled most of the space with Atlantis University, a for-profit school, which favored the property due to the highly visible nature of the signage rights and accessibility throughout the county for its student body.  Despite being an ideal medical location, the school lease fell into the owners' laps with the additional ability to build out the space in a modern, highly-functional way, which made financial sense. The remaining tenants were a mix of small professional and medical tenancy.
Source: CRE-sources
Key International Sells Miami Health District Building For $320 PSF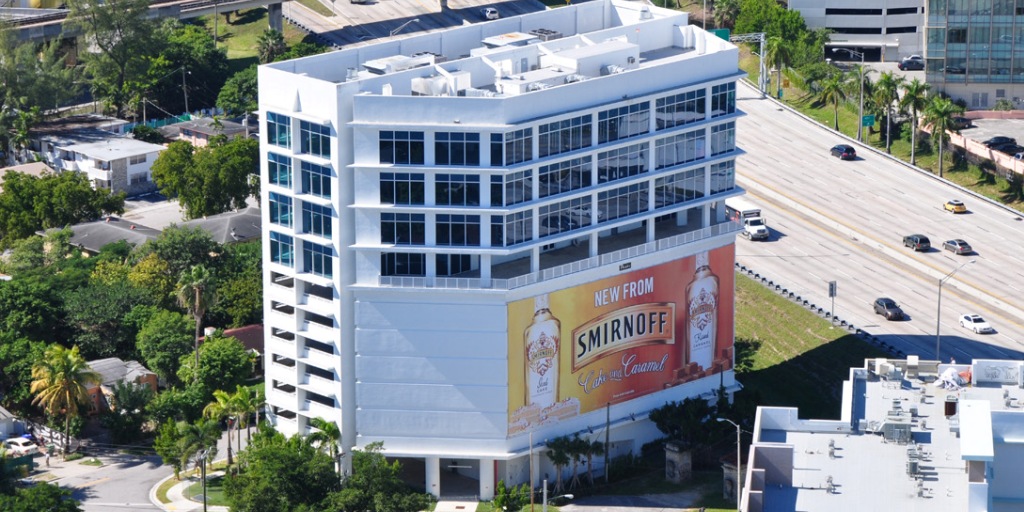 TopMed Realty, a private health care real estate investment firm, paid $13.9 million for an office building in Miami's Health District.
Key International, along with its partner on the project, 13th Floor Investments, sold Highland Park Center, a Class A, 43,000-square-foot building at 1011 Sunnybrook Road for more than $320 per foot.
The 11-story building, which was completed in 2011, sold fully leased to tenants that include Atlantis University and Night and Day Pediatrics. Property records show Key International and 13th Floor purchased the property as an REO from BankUnited for $7.85 million in 2014. It includes a garage.
Douglas Mandel and Benjamin Silver of Marcus & Millichap represented the seller, according to a release.
TopMed Realty, led by Roni Soffer, is based in Hallandale Beach.
The property is across the street from University of Miami's Jackson Memorial Hospital campus.
Source: The Real Deal
Cleveland Clinic Gets Unanimous Nod To Negotiate For VGTI Building In Port St. Lucie
The Cleveland Clinic, which has quickly established a presence across the Treasure Coast, already wants to expand that presence by taking over the former Vaccine & Gene Therapy Institute of Florida facility and establishing a cancer and neuroscience research center here.
A Miami-based medical marijuana-research company, JBS Renovations, also wants to acquire the former VGTI property, now called the Florida Center for Bio-Sciences. Unlike Cleveland Clinic, however, it is offering cash — $14.5 million — for the 8-acre campus and 107,000 square-foot building.
The Port St. Lucie City Council Tuesday voted 5-0 to authorize City Manager Russ Blackburn to enter negotiations with Cleveland Clinic's Lerner Research Institute, which would allow the city to continue its goal of transforming the Tradition area into a biotech research corridor.
Blackburn will bring a draft agreement to the City Council in 60 days.
"I'm looking forward for a great partnership," City Councilwoman Stephanie Morgan said. "I can't wait to see the name change on the building."
An agreement to take over the city-owned research building would reduce its operating expenses by $1.5 million a year, according to the city.
Mayor Greg Oravec said Cleveland Clinic's reputation for being a "world-class brand" in medical research would help the city
"I truly believe in my heart that this will be for the better of healthcare in Port St. Lucie, for the better of biotechnology in the state and also the world," Oravec said.
Cleveland Clinic's proposal includes creating a translational vaccine and immunotherapy institute that would become the focal point for development of treatments in areas such as cancer, neuroscience, infectious disease and allergies, according to a city news release.
An unnamed international biotech company would share the building with Cleveland Clinic, according to the news release.
Cleveland Clinic proposes creating 100 jobs over the next five years.
The hospital's proposal, however, does not include payments to the city for the building.The unnamed biotech company would assume full responsibility for building maintenance, operating expenses and payment of special assessments and community-development fees.
Cleveland Clinic would be responsible for all costs associated with the recruitment and employment of research scientists, according to the city.
In January, Cleveland Clinic completed a $500 million takeover of Martin Health System and its three hospitals, and a $250 million takeover of Indian River Medical Center.
Acquisition of the ex-VGTI property would expand its footprint in the Tradition Center for Innovation, joining Cleveland Clinic Tradition Hospital.
After Cleveland Clinic acquired Martin Health System, its officials began requesting information about operation and maintenance cost of the former VGTI campus and made several site visits, a city spokeswoman said Monday afternoon.
Florida International University is in the process of acquiring the Torrey Pines Institute for Molecular Studies — next to the VGTI site — for a "specialized-purpose" research center.
"With Cleveland Clinic's proposal, the city of Port St. Lucie would fulfill its long-held vision for this facility, to add a new pillar to our economy of high-end research," City Manager Russ Blackburn said in a statement.

"Becoming an established home for Cleveland Clinic's international health-care brand and the world-renowned Lerner Research Institute would be game-changing for Port St. Lucie and our jobs corridor," he said.
If Cleveland Clinic successfully acquires the property, it would put an end to a nine-year financial struggle for Port St. Lucie. The city borrowed $64 million in 2010 to build and outfit the 107,000 square-foot facility to lure the biotech company.
VGTI Florida opened in 2013 and was required to repay the money — with interest —over 30 years. However, it began losing funding and closed in October 2015.
When VGTI stopped making loan payments in 2015, the city assumed the financial responsibility. The city still owesabout $53.7 million, a city spokeswoman said.
Source: TC Palm

The First 'Vertical Medical Cities For Senior' Set To Rise In Orlando And Chicago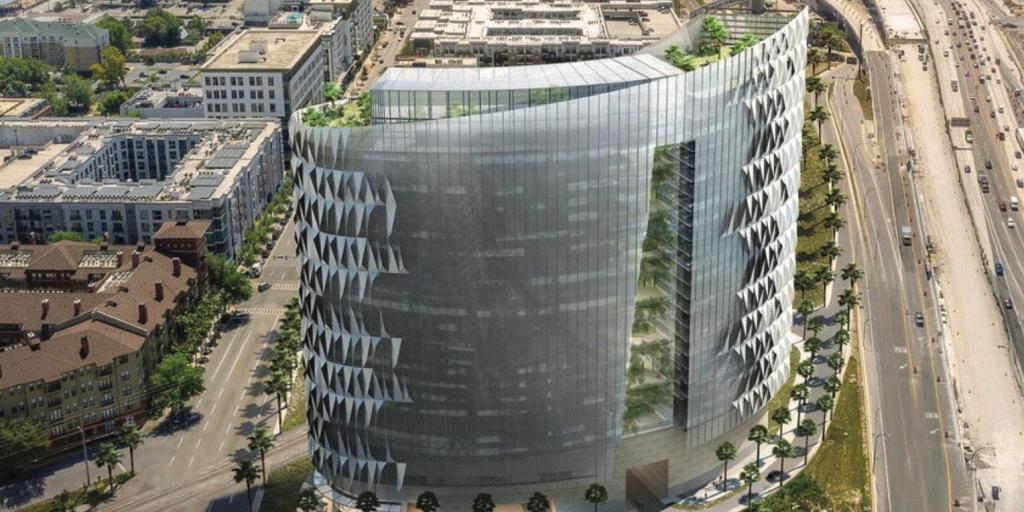 As her first vertical medical city for seniors, a $1.1-billion, 1.4-million-sq.-ft. project, is starting construction in Orlando, Fla., Tabitha Ponte, CEO of Ponte Health, is planning her second medical city. Work on the next site, in downtown Chicago, will start in several months, with the project costing $600 million at a much smaller scale than the Orlando one. Ponte has also located future project sites within the U.S., including three more in Florida, possible sites in Portland, Ore. and Denver, and then Ponte "leaves the country to expand."
The concept of a vertical medical city originates from the need to solve problems surrounding transportation and time constraints for seniors between medical appointments, to streamline their healthcare, according to Ponte. "Unless someone is in the ER, getting a CAT scan could be a several week process," Ponte says.
In Orlando, Ponte's facility covers three acres, and is densely built for 955 apartments, some of which are two-bedroom, two-bath units for married couples or siblings. There will be a total of 1,300 beds. This site encompasses half-a-million square feet of medical outpatient territory and 200,000 to 300,000 sq. ft. of research and pharmacology space, a kind of all-in-one medical facility in a dense living space, geared toward convenience.
(This Q&A has been edited for length, style and clarity.)
NREI: What was your process for finding and constructing the Orlando site?
Tabitha Ponte: We didn't have a market sector or focus, but instead saw the concept of a pure medical city to solve major transportation and time problems. As it evolved with research, we began targeting the geriatric sector. We started to understand the statistics and projections of the market when it comes to chronic conditions in those over 65, and the necessity of solving the problems for this group. Vertical Medical City is both residential and outpatient, as well as a research facility with geriatric doctors and additional doctors doing research on targeted projects.
NREI: What are the costs associated with creating a medical city and what are the rents for potential residents?
Tabitha Ponte: My response about incurred costs is counter to the market. People think that the rent would be higher, but because of the way we're building the site, it actually creates a density, and we can lower the rent to 30 to 40 percent of market cost. We are also able to take on this project because offsite we have other high-performing properties, which aren't residential, and the research opportunities for residents to participate get compensated in a way that will offset the cost. It's a unique microcosm of economic restructuring. Rents will be $5,000 to $9,000 for extreme care, end of life or stroke recovery assistance problems.
NREI: How does the Chicago vertical medical city concept compare to Orlando's site?
Tabitha Ponte: Chicago is a leaner development with fewer units at 250, but it still has a medical outpatient and medical research component. Due to the urban infill, it won't take up more than half an acre.
NREI: What are the data points for the Chicago site? Are there any special amenities included?
Tabitha Ponte: There will be between 150,000 and 200,000 sq. ft. for medical research, which is leaner than the Orlando space. Orlando has the capacity for biomedical and pharmaceutical research, prosthetics, and more. Chicago's density is better suited for more data-based scientific research. The rent is similar to Orlando, with some wiggle room for market changes. Ideally, it will be designed in 16 months, with final construction by 2024. The site will be comprised of 23 stories.
Additionally, our restaurants in both facilities will include a vegan lifestyle, and in Orlando, there will be a farm-to-table component. In Chicago, we will partner with a farm. The idea is to bring down the pricing, so it cuts the cost of paying the prices of an organic grocer like Whole Foods, because this will literally be farm-to-table on a 3,000-person scale. There is no precedence for this kind of facility with these types of amenities.
NREI: Why is now a good moment to build a vertical medical city?
Tabitha Ponte: Statistics say there should be one everywhere for chronic conditions, especially for seniors with Alzheimer's. In fact, we're not building fast enough for what the market will need 25 years for now.
NREI: How many mixed-use developments in downtown areas are out there with these kinds of medical research and laboratory components?
Tabitha Ponte: There are no buildings like these out there. Some people are trying to build geriatric and assisted living spaces in the urban setting, but they are not reaching into innovative food and technology.
NREI: Why didn't this trend catch on earlier?
Tabitha Ponte: My team and I are not driven by money; we are driven by the quality outcomes we can achieve and what's needed in this sector. Most business is structured by profit and cost alone, and no one would take on this project based on costs alone because it would be insane to take on this much of an expense. For me, it's worth spending because of what it will do for the senior population. The real estate task is a vehicle to get us there.
NREI: Why did you choose Chicago for your next location?
Tabitha Ponte: A vertical medical city should exist in every city in the world. Chicago is specifically appropriate with developed urban conditions without the extreme density and costs of New York City. Statistically, we looked at dementia and Alzheimer's, and Illinois is in mid range in terms of projections, in a similar way as Orlando. High projections for Alzheimer's are in the Southern belt, such as in Georgia and Texas. The Pacific Northwest has the [lowest] projections.
NREI: What are some of the challenges of doing this type of project in terms of mixing assisted living with other complex real estate users?
Tabitha Ponte: When you enter the healthcare sphere, one of the biggest challenges is liability. Operators need clean and concise tools in place for the residents and physicians in protection of rights and liability. We have had a significant legal team early on because we are entering an unexplored AI program, which involves who owns what and privacy rights. We fully intend to use facial technology through the building for the benefit of the residents and the physicians, for identification and safety reasons. If understood, every different type of user, resident and guest, will be willing to subject themselves to this technology, but it is still very new.
NREI: What kind of demand do you expect from seniors and when will the greatest demand occur?
Tabitha Ponte: There's a huge demand, especially if you are 75 and older with chronic illnesses, which often includes recurring strokes. The goal is to bring the elders back to the urban core, which is often closer to their families and to cater to them as their physical bodies deteriorate.  We are caught in a culture where we're taught not to think about health problems, and then suddenly someone ends up in the ER, and everyone has to deal with healthcare issues. We're trying to make a cultural shift into how people feel about deterioration and help those who live with two or three chronic health conditions by improving their quality of life, deleting transportation and time issues, and adding a research and development component.
Source: NREI
Florida Medical Office Building With Surgery Center Sells For $25.7M — 3 Insights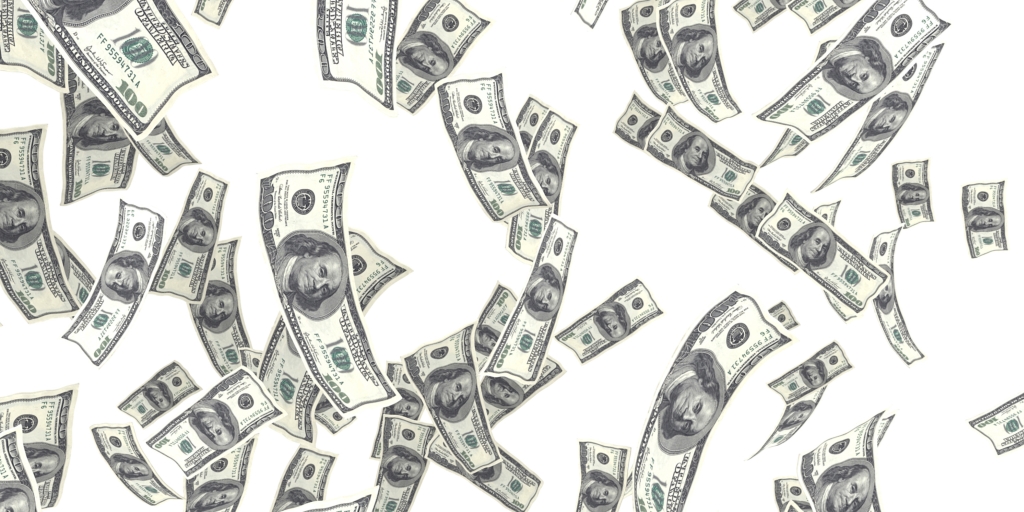 Real estate investment trust Welltower purchased Jacksonville, Fla.-based CenterOne Surgery Center's medical office building for $25.7 million from CNL Healthcare Properties, the Jacksonville Daily Record reports.
What you should know:
1. The three-story medical office building is around 100,000 square feet.
2. CNL sold the medical office building to Welltower as part of a $1.25 billion property bundle.
3. CNL Healthcare Properties President and CEO Stephen Mauldin said, "The sale of our 55-building, class A medical office portfolio to Welltower represents a strong, early-value realization step for CNL Healthcare Properties."
Source: Becker's ASC Review
Inspired By Hurricane Maria, Miami Architect Working To Design Drone-Powered Hospitals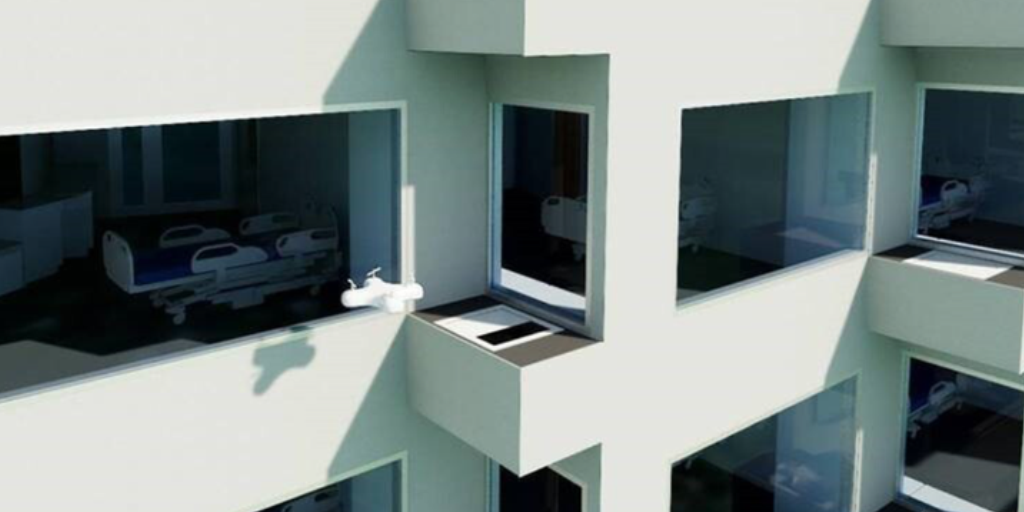 Eduardo Egea remembers when he got the drone that would inspire his latest architectural creation.
Egea's father, who was in his late 70s and has dementia, piped up one day a few years ago.
"'I want a drone,'" Egea remembers his father saying. "They have a drone for sale at Walmart, and you have to get it for me.' I bought him the drone. He couldn't figure it out. He put it back in the box and said, 'There. A present for you.' I got stuck with this drone."
To this day, Egea doesn't know how to fly the drone without crashing it. But the architect, who is vice president and managing principal of Leo A Daly's Miami design studio, has invented a drone-powered hospital. If certain last-mile pharmacy, food service and storage functions were moved off-site and handled via drones, a standard hospital could reduce its footprint by 15% to 17%, he says.
Egea grew up in Puerto Rico and studied architecture at Clemson. When his mom was diagnosed with cancer, he decided to get a master's degree in architecture and health, thinking he could help patients like her through design. Fast forward to 2017 — by which time Egea had designed medical facilities around the world — when Hurricane Maria hit Puerto Rico.
Power was out and roads were impassable. Supplies at the port couldn't be distributed — not even medicine that was destined for hospitals. Egea worried about his parents, then 78 and 79. What if they had an emergency?
Egea has been designing hospitals for 25 years, and knows that the bulk of any hospital's budget consists of the reimbursement it gets from insurance companies for patient care it provides. Because hospitals in Puerto Rico are reimbursed at a lower rate than hospitals in the mainland U.S., he already knew to design in creative ways that stretched available dollars.
But for all his experience, Egea wasn't quite prepared for Hurricane Maria.
"Puerto Rico is seismic. We follow structural design guidelines to make sure a hospital would stay upright after an earthquake and can tolerate wind loads so the exterior does not get impacted by flying debris," Egea said. "There's always more than one source of electrical power — a power line will feed from two sources, in case one goes down, or we incorporate generators. But it had not occurred to me that the roads would be destroyed, trees would be blocking the way and workers couldn't get to work. "Well, there's a drone here and it's in a box. My mind started going."
Months prior, Amazon had purchased Whole Foods. Egea was inspired by one of the company's ideas: a centralized distribution center that looks like a beehive, from which drones could fly across a city making deliveries.
"That's smart, but that's dumb at the same time," he thought. "How will someone receive that package if I live in a high-rise? In a single-family home, that drone can land in my backyard, but what if I am in a condo? Is it going to land on my balcony? Does the balcony have the right dimensions?"
Meanwhile, Egea's team had been designing flexible patient rooms that could be used for all levels of care: acute, intermediate and intensive. Making such a room universal would help lower costs of construction.
He thought about adding a little drone port on an exterior wall that would allow for someone to deliver medicine or food directly to the patient.
"That would bypass the need for a centralized kitchen in a hospital, a centralized pharmacy," he thought. "I would liberate and empower the patient to have a completely different experience."
He imagined patients using apps to order off their own doctor-approved menus rather than waiting for an overworked nurse to bring trays of red Jell-O. He started sketching.
Egea's team spent about three days brainstorming and creating renderings for their drone-powered hospitals. Patient rooms would have a drone port — basically, a valve — at the outer wall. Outside, a drone would drop its load into a net. The cargo would then slide through the valve, which keeps out moisture and dirt, into a cabinet in the patient's room.
Cost would depend on factors such as room sizes and number of beds. But Egea thinks that savings from this nimble hospital model could be used to build more, smaller facilities in rural areas.
Egea hasn't had any discussions with Amazon, and he concedes that there are still details to be worked out. Infection control is always a top concern for hospitals, and he has thought about people who might shoot down the drones to steal cargo. "It could have a bulletproof casing, and a lock with a specific combination."
For now, it has been a fun thought exercise. His other current work includes redesigning birthing rooms at Mount Sinai and adding gardens — a "farmacy" — in buildings for Baptist Health South Florida.
"I'm trying to push the boundaries," Egea said. "I'm trying to disrupt what a hospital can be."
Source: Bisnow
Development Services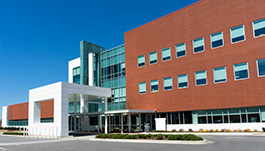 Florida Medical Space
Florida's Health Care Real Estate Leader.
Your trusted real estate advisor.
Florida Medical Space is Florida's first and only statewide, full service medical real estate company. We are a highly focused and specialized team of investment, marketing, leasing and management professionals at your full disposal so you can focus on what matters most. We've assembled the brightest and most qualified team of healthcare real estate professionals to provide unparalleled service to the physicians, healthcare executives and investors who serve the healthcare needs of residents of Florida. We are headquartered in South Florida and are also active in Central Florida, Orlando and Jacksonville. Physicians, hospital administrators, healthcare executives, landlords and investors can depend on FMS for expert guidance in all real estate matters. Call one of our trusted advisors today for a complementary analysis of your situation.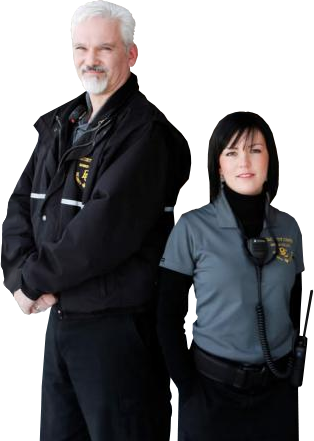 Florida Medical Space, Inc., Copyright 2014. FMS is not responsible for any errors or misinformation contained within this website.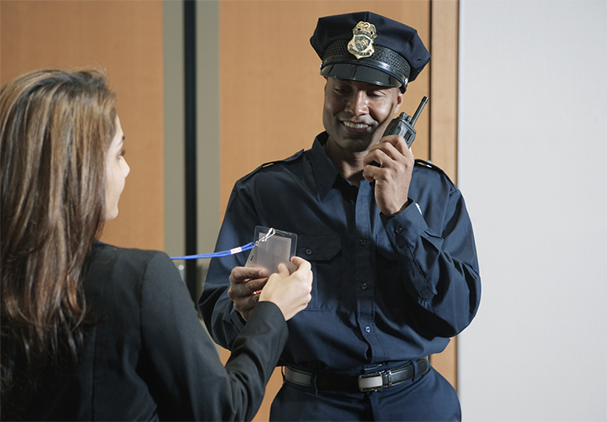 Call Us Today

Miami-Dade:
Tenant & Buyers
|
Broward:
Leasing & Sales