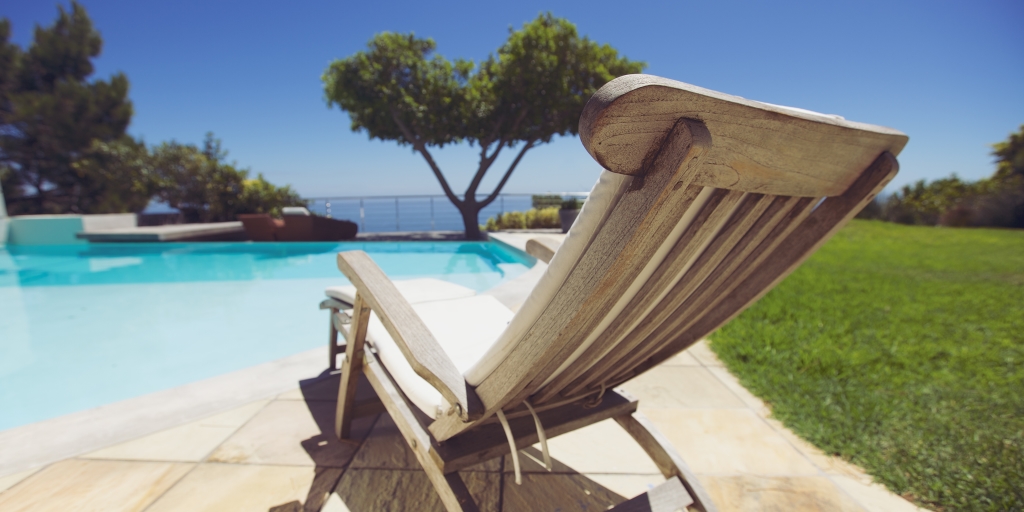 While Miami has made a science of marketing its world-class beaches, hotels and retail locations, promoting Miami as a medical destination for tourists has a different set of rules. Local health centers and the convention and visitors bureau are finding new ways to market Miami as a global health care destination.
Medical Tourism is a unique brand of tourism because it's not always appropriate to use the same advertising channels, said Rolando Aedo, executive vice president and chief marketing officer at the Greater Miami Convention & Visitors Bureau.
"When people call our 800-number, we don't tell them about medical procedures they can have done, but we have collateral materials in different languages if people request that information, and we refer them to the professionals," Mr. Aedo said.
Though the bureau doesn't actively advertise Miami's hospitals, it promotes Miami as a medical destination by hosting meetings and conventions.
"When people come for medical care, their families stay at our hotels. They eat, drink and shop here, so it impacts our industry even though it doesn't seem like it would," Mr. Aedo said.
The bureau has dedicated staff charged with bringing more visitors and tourists to Miami and attracting people for meetings and conventions, Mr. Aedo said.
"The future is very bright for medical meetings in Miami," he said. "Our health care excellence, our geography and the remodel of the Miami Beach Convention Center provide great opportunities to bring people here."
The convention center is to open next September, and the American Health Information Management Association, a medical tech conference, is to be the first held.
The bureau sends staff to the World Medical Tourism Conference each year and runs miamihealthcare.org, a website dedicated to medical tourism, with visitor information on places to see, where to stay, things to do, events, special offers and a trip planning feature.
Baptist Health has the same approach as the bureau when it comes to promoting Baptist internationally:
"We proactively sponsor medical conferences, bring in speakers and interact with medical schools in the region," said Mario Mendez, corporate vice president and chief medical officer at Baptist Health.
Medical tourism growth in Miami is largely organic, Dr. Mendez said:
"Baptist has been growing its footprint here for about 20 years by expanding and acquiring private hospitals. We have world-renowned centers of excellence in orthopedics, cardiovascular medicine and cancer treatment."
It was natural for Miami to promote itself as a medical destination because of its location and medical infrastructure.
"Miami is the port of the Americas. It's close to home, there are no language barriers and similar cultural influences" for many of the patients traveling to Miami for care, Dr. Mendez said.
While medical marketing is less conspicuous than travel brochures, Miami's health centers still believe the heat plays a role in attracting patients.
"No one can beat our incredible weather. If you go to Ohio or Minnesota in the middle of the winter and your flight is canceled, you'll never go back," Dr. Mendez said.
When asked about how Baptist Health has an edge in Miami, Dr. Mendez said, "We have one of the most robust international programs in the country, so most of our competitors are not local."
When patients go to Baptist for medical care, they don't need to look far to find any specialty, he said: "We cover every specialty available, and only refer out major trauma to the Ryder Trauma Center at Jackson."
The rise of international health insurance has expanded the scope of medical access and changed how people are paying for care when they travel to Miami.
"When I first started in the business side of health care in the early '80s, the majority of patients were cash-paying," Dr. Mendez said. "Today, about 82% of patients are commercially insured with the same plans we have, though some wealthier patients are still self-paying."
While commercial insurance has allowed more patients to access affordable international care, some executive offerings don't take insurance. The International Medicine Institute, or the IMI, at the University of Miami's Miller School of Medicine offers out-of-pocket executive physicals, marketed to companies with new leadership.
"We spend half a day doing a complete workup from top to bottom and provide a full report," said Marianna Finizio, assistant vice president of the IMI.
Dr. Mendez attributes part of Miami's medical tourism growth to the University of Miami's Medical School.
"Though it was a desire of every medical system here, UM ushered in a lot of it in the last 15 years," he said.
The international program at UM has a synergistic, three-pronged mission to research, educate, and provide clinical care.
The educational and research components help to promote UM as an international destination for patient care, Ms. Finizio said.
The academic mission helps feeds into clinical care because "the physicians who have come through our program have widened our bandwidth as they go into their own specialties and represent us," Ms. Finizio said.
While the IMI has research and academic goals, clinical care remains a primary focus.
"We're the only academic medical center in South Florida, so we haven't been particularly robust in our marketing," said Eduardo de Marchena, associate dean of international medicine at UM, "but we keep our prices competitive with other institutions and patients keep coming to us because of our relationships in education and research and because our doctors are so well known."
UM markets patient care just as Baptist Health does: "the most organized form of business development is sending our doctors to local and regional conferences," Dr. de Marchena said.
As for future plans, the University of Miami is continuing to grow its international patient care by investing "in highly innovative and impactful programs to attract international patients," said Edward Abraham, dean and CEO of the medical school.
"There are about 7,000 international patients that come here every year," Dr. Abraham said. "It could be far more if we expand our unique portfolio of clinical services."
Medical tourism marketing may not be as overt and extravagant as campaigns to promote other Miami attractions, but local health care centers are strategically growing and hosting events to position Miami as a global hub for clinical care.
/wp-content/uploads/2020/08/florida-medical-space-logo.png
0
0
admin
/wp-content/uploads/2020/08/florida-medical-space-logo.png
admin
2017-08-30 20:19:32
2017-08-30 20:19:32
Medical Destination Market: The Rules Are Different Here