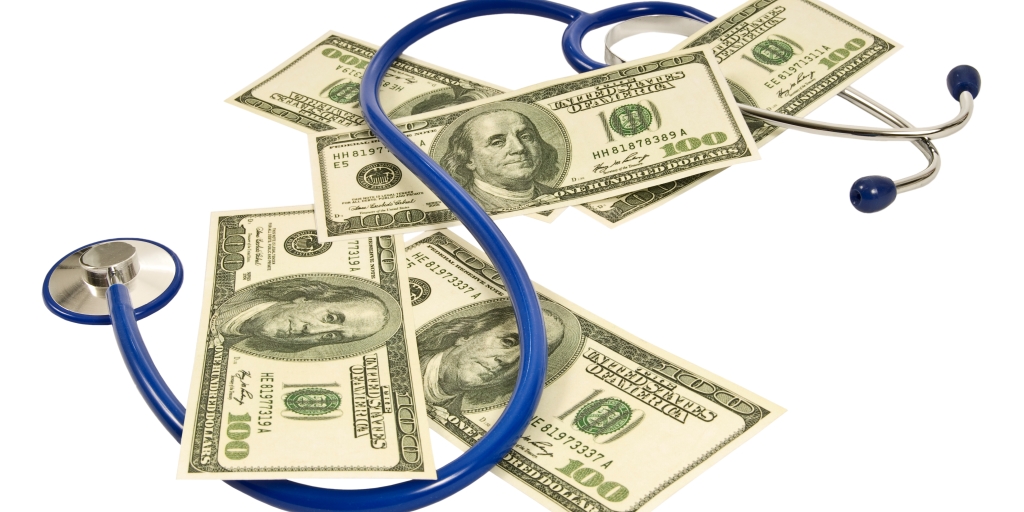 As the 65-and-older age segment increases by 20 million individuals over the next 10 years, demand for healthcare services will rise, which attracts investors to the long-term growth potential of medical office real estate. Institutional funds and REITs are actively searching for larger healthcare deals and portfolios, and private capital is emerging as a major option in the $5 million to $20 million-price range and could begin to take a larger share of transactions this year, according to Marcus & Millichap's National Medical Office Research report.
A rise in crossover capital is also increasing competition for medical office properties as single-tenant retail investors target similar investment opportunities in this segment for higher yields. For-sale inventory is limited as medical office assets are in high demand with cap rates compressing over the past several years.
On-campus medical office buildings command top cap rates, trading at sub-6 percent initial yields for single-tenant properties, while multi-tenant buildings draw first-year returns in the mid-6 to low-7 percent range, according to the report.
Off-campus medical office properties with strong tenancy, which often include a healthcare system and long remaining lease terms, are in high demand. These properties fetch initial returns in the mid-6 percent area.
Yields on other off-campus medical assets, including those in need of repositioning or located in secondary or tertiary markets, can trade up to 200 basis points higher. Factors such as quality, location, deferred maintenance and tenancy have an impact on returns for these assets.
Design, Building Amenities
The impact of an aging population and generational drivers on the design of medical office space has been realized in recent years as builders conform to the standards of a patient-centered approach to healthcare and advances in technology. Large healthcare providers are acquiring and expanding services off campus and closer to residential areas, providing patients easier access to care. This has prompted the development of ambulatory surgery centers, standalone emergency rooms and large multi-tenant medical office buildings. As the way people seek medical care and how they approach changes, developers must keep up by offering flexible floorplates, convenient locations and amenities such as lean design, up-to-date technology and green building features. Last year, medical office builders completed 7.5 million square feet of space, concentrating on markets located in the Southeast and West South Central regions, according to Marcus & Millichap. Approximately 50 percent of last year's deliveries were located in the southern United States. The Marcus & Millichap report forecasts that more than 8.5 million square feet of completions are slated for 2017. Absorption Concentrated in Newer Properties The combination of reduced deliveries since the recession and strong demand from providers seeking space in recently completed medical office buildings has concentrated absorption in properties constructed since 2000. Vacancy at these properties has fallen more than 500 basis points since 2010, and constricting vacancy in these buildings will drive additional deliveries over the next several years. With the majority of space demand channeling into newly built properties, older-vintage assets will bear the brunt of attrition as private physicians retire and private practices are acquired and consolidated into hospital systems preferring newer buildings. Vacancy has been flat over the past few years for properties built before the 1980s, but a significant number of assets built during this time are trading as investors seek opportunities to create value. Updated buildings will attract tenants in search of more modern amenities in areas closer to hospitals or medical office campuses. Strengthened demand for medical office space during 2016 pushed down vacancy 80 basis points, ending the year at 8.2 percent, the lowest rate in the past 10 years, according to Marcus & Millichap. The Central Plains region realized the strongest decline in vacancy, tumbling 150 basis points to 4.6 percent and boasting the tightest regional vacancy rate in the country. Rent advances persist, but growth restrained by changes in healthcare landscape. Hospital acquisitions of private practices and the move of outpatient services away from campuses and closer to where patients live and work are placing major medical providers in control of a large share of leasing activity. As a result, overall rent gains are trekking along at a modest and steady pace. Despite space demand funneling into newer-vintage buildings, advances in marketed rent for these properties has ticked up just 0.6 percent since 2010. Rent for buildings constructed prior to 2000 has produced the strongest gains, rising nearly 3.5 percent over the past six years. Overall, medical office rental rates advanced 0.4 percent during 2016, reaching $22.74 per square foot at the end of the year, according to the report. The strongest increases recorded during the annual time frame occurred in the California and Mountain regions, advancing 1.3 percent and 1.2 percent, respectively. Just two regions, the Pacific Northwest and West South Central, realized declines over the 12-month period.
/wp-content/uploads/2020/08/florida-medical-space-logo.png
0
0
admin
/wp-content/uploads/2020/08/florida-medical-space-logo.png
admin
2017-03-30 00:18:58
2017-03-30 00:18:58
Strong Demographic Trends Drive Investment Activity In Medical Office