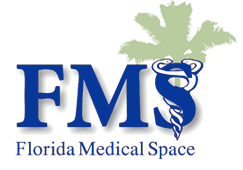 Florida's Healthcare Real Estate Experts.
Can Healthcare Be Retail?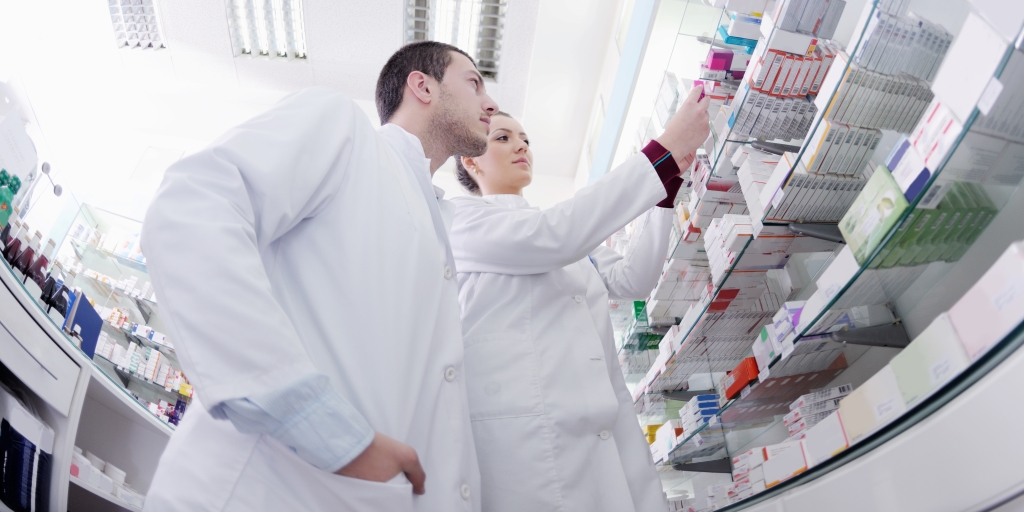 Retailers have long learned how to function and adapt to meet their customers' needs. Competition is fierce and there's no room for error when it comes to achieving success. Consumers are more informed, connected and empowered than ever before. Thus, retailers have perfected key traits such as branding, standards, speed-to- market, advertising, convenience and site selection. Healthcare systems have much to learn from retail. While they have been laser-focused on delivering exceptional patient care on their primary campuses, they face an onslaught of new challenges as they embrace a retail strategy to expand outpatient services and their ambulatory network.
As healthcare systems add retail locations to improve access, retailers view them as competitors only from a real estate perspective. Traditionally, retailers considered healthcare systems symbiotic partners that could potentially direct new customers to their store. However, in today's market, retailers are beginning to compete directly with healthcare providers as they add health services to improve access and reach a broader base. Walmart, Target, CVS and Walgreens are just a few that are adding services such as urgent care, lab specimen collection, and even imaging at both new and existing locations. Retail fitness centers are also providing preventive and wellness care to maximize their membership base.
These major retail stores and chains are often found in prime well-established locations with built-in traffic flow and volumes required to succeed. Healthcare systems are now competing with retailers to secure premium locations (i.e., the new corner of Main & Main) where before they only focused on their primary campus and immediate service areas. Competition is coming from all sides and in many ways.
COST OF ENTRY
Ambulatory locations, and more specifically primary care locations, are typically a loss-leader for healthcare systems and have been a vehicle to open new market doors and drive downstream specialty revenue and inpatient referrals. As such, business plans are extremely tight as healthcare systems look to minimize losses across ambulatory networks. Outpatient centers have traditionally been developed within medical office buildings (MOBs) or spaces dominated by other healthcare services. MOBs typically have an abundant supply of available space within any given real estate market. This fosters favorable real estate economics and lowers operational costs for the development of new healthcare space.
However, MOBs do not offer the best patient convenience and overall experience when compared to other retail options. Therefore, recent trends have seen healthcare systems focusing on ground floor space, shopping centers, strip malls and even pad sites for single-use facilities to provide an easily accessible and convenient retail experience. Unfortunately, these alternatives often come with a major price tag. An internal CBRE study across three major metropolitan markets shows prime retail space lease rates coming in, on average, 20% to 30% higher than comparable space within an MOB.
The required capital to develop this new space is also higher. Tenant improvement allowances are typically 15% to 20% lower and less core infrastructure is provided when compared to an MOB. These factors have a negative impact on new ambulatory business plans and increase the overall cost of entry as well as long-term operational costs.
PRICE SHOPPING
Price point matters for consumers in the retail world and it continues to evolve in healthcare as well. The emergence of price shopping and transparency for insurance by consumers, whether through public or private exchanges or traditional products, is having an impact on how consumers are paying for and using healthcare. The most recent signals from the federal government indicate that shopping for insurance is on the rise. Also, dual working households are evaluating cost when deciding which spouse will carry the insurance for the family.
his is not necessarily a new trend, but with the increase in high-deductible plans, families have a choice and are scrutinizing insurance packages more closely. This is driving consumers' willingness to pay out of pocket and shop for insurance products that will balance out-of- pocket expenses with premiums. Price competition is making healthcare providers focus on efficiencies within their cost model or offer additional services that make up any revenue differences.
DATA-DRIVEN ANALYTICS MUST DRIVE STRATEGY
Retailers rely on robust analytic platforms to understand consumer behaviors, trends, patterns and opportunities. More data has been created in the past two years than in the entire previous history of the human race. According to SINTEF, 90% of the data in the world today was created over a two-year period and continues to evolve. Understanding how to use and apply this information is an even bigger challenge. Partnering with a healthcare data firm to mine consumer traits such as origin, demographics, payer mix and utilization rates is a key first step to any successful retail strategy.
However, the data alone is not the answer. The true value comes in its application. Healthcare systems must be able to incorporate analytic research into both their overall healthcare strategy AND their real estate strategy (short term and long term). This is where healthcare systems have a significant leg up on their new retail competitors. Retailers cannot rely on downstream revenue sources to support new healthcare endeavors, and they're slowly learning how complex and challenging healthcare delivery can be.
DECISION MAKING & STANDARDS
Standards and prototypes must be developed and implemented to ensure speed to market. Successful healthcare retailers cannot afford to second guess their strategic plan once it has been implemented. Don't get caught in the trap of customizing each location to appease provider preferences. Competition will quickly take advantage of any lost momentum and capture whatever remaining market share still exists. The best locations will disappear, consumers and patients will find alternate sources for care, and development opportunities will quickly be lost. Discipline is required. There's a reason that retail outlets are designed and branded in a specific way.
CREATIVE ADVERTISING & SOCIAL MEDIA
To compete in the retail space, healthcare systems must expand their traditional advertising channels to include social media. Increasing brand awareness and acceptance is more than just a Facebook page. Out-of- the-box thinking must be applied. More and more patients are relying on advice gleaned from the internet for everything, including their health. According to Software Advice, 77% of patients surveyed used online reviews as their first step in finding a new doctor. New healthcare apps and wearable devices are hitting the market every day. Wellness has become trendy as devices have become mainstream and social media has impacted how people track and promote a healthy lifestyle. Systems must ensure their retail strategies encompass solutions geared toward wellness as well as episodic care when ill or injured.
BRANDING & CUSTOMER SATISFACTION
Even though price point matters, retailers have learned that consumers are very loyal if they're provided with exceptional services and superior outcomes. Studies have shown that 86% of consumers are willing to pay more for a better experience. And given that consumers are likely to have 65 times more retail encounters than healthcare encounters over the course of a calendar year and eight times more outpatient encounters than inpatient encounters, it's imperative for healthcare systems to invest heavily in customer experience and ensure consistency at all ambulatory and retail locations. Each positive customer experience will firmly reinforce the new retail brand and magnify downstream revenue opportunities.
VIRTUAL COMPETITION
And don't forget about virtual healthcare. It should also have a place in a system's strategic plan. Telehealth applications are beginning to impact consumer utilization and spending habits, similar to the effect of online shopping over the past decade. By 2018, it's estimated the number of patients using telehealth services will rise to 7 million. While virtual visits may not be covered by insurance, many consumers are opting for this route, regardless of the cost, due to convenience or access to care. An increasing number of patients are also finding that telehealth visits aid in managing chronic conditions and assist in reducing readmission rates. CONCLUSION As healthcare continues to move away from the central hospital and systems expand their footprint, organization leaders must embrace new technologies and approaches to care delivery. Unheard of in the past, patients are becoming savvy consumers that evaluate service, outcomes and price prior to selecting a provider. And, all the while, competition continues to grow. To remain viable, strategies must be creative, consistent and deliberate. Look to other industries and identify best practices that can be replicated in healthcare. Retail was just the first step. We can only imagine what lies ahead.
Source: BDC
Strong Demographic Trends Drive Investment Activity In Medical Office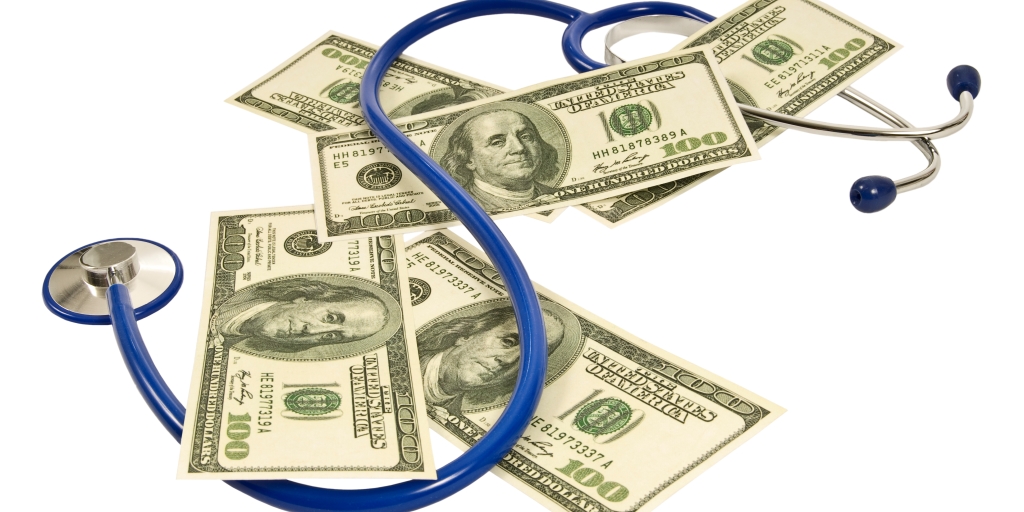 As the 65-and-older age segment increases by 20 million individuals over the next 10 years, demand for healthcare services will rise, which attracts investors to the long-term growth potential of medical office real estate. Institutional funds and REITs are actively searching for larger healthcare deals and portfolios, and private capital is emerging as a major option in the $5 million to $20 million-price range and could begin to take a larger share of transactions this year, according to Marcus & Millichap's National Medical Office Research report.
A rise in crossover capital is also increasing competition for medical office properties as single-tenant retail investors target similar investment opportunities in this segment for higher yields. For-sale inventory is limited as medical office assets are in high demand with cap rates compressing over the past several years.
On-campus medical office buildings command top cap rates, trading at sub-6 percent initial yields for single-tenant properties, while multi-tenant buildings draw first-year returns in the mid-6 to low-7 percent range, according to the report.
Off-campus medical office properties with strong tenancy, which often include a healthcare system and long remaining lease terms, are in high demand. These properties fetch initial returns in the mid-6 percent area.
Yields on other off-campus medical assets, including those in need of repositioning or located in secondary or tertiary markets, can trade up to 200 basis points higher. Factors such as quality, location, deferred maintenance and tenancy have an impact on returns for these assets.
Design, Building Amenities
The impact of an aging population and generational drivers on the design of medical office space has been realized in recent years as builders conform to the standards of a patient-centered approach to healthcare and advances in technology. Large healthcare providers are acquiring and expanding services off campus and closer to residential areas, providing patients easier access to care. This has prompted the development of ambulatory surgery centers, standalone emergency rooms and large multi-tenant medical office buildings. As the way people seek medical care and how they approach changes, developers must keep up by offering flexible floorplates, convenient locations and amenities such as lean design, up-to-date technology and green building features. Last year, medical office builders completed 7.5 million square feet of space, concentrating on markets located in the Southeast and West South Central regions, according to Marcus & Millichap. Approximately 50 percent of last year's deliveries were located in the southern United States. The Marcus & Millichap report forecasts that more than 8.5 million square feet of completions are slated for 2017. Absorption Concentrated in Newer Properties The combination of reduced deliveries since the recession and strong demand from providers seeking space in recently completed medical office buildings has concentrated absorption in properties constructed since 2000. Vacancy at these properties has fallen more than 500 basis points since 2010, and constricting vacancy in these buildings will drive additional deliveries over the next several years. With the majority of space demand channeling into newly built properties, older-vintage assets will bear the brunt of attrition as private physicians retire and private practices are acquired and consolidated into hospital systems preferring newer buildings. Vacancy has been flat over the past few years for properties built before the 1980s, but a significant number of assets built during this time are trading as investors seek opportunities to create value. Updated buildings will attract tenants in search of more modern amenities in areas closer to hospitals or medical office campuses. Strengthened demand for medical office space during 2016 pushed down vacancy 80 basis points, ending the year at 8.2 percent, the lowest rate in the past 10 years, according to Marcus & Millichap. The Central Plains region realized the strongest decline in vacancy, tumbling 150 basis points to 4.6 percent and boasting the tightest regional vacancy rate in the country. Rent advances persist, but growth restrained by changes in healthcare landscape. Hospital acquisitions of private practices and the move of outpatient services away from campuses and closer to where patients live and work are placing major medical providers in control of a large share of leasing activity. As a result, overall rent gains are trekking along at a modest and steady pace. Despite space demand funneling into newer-vintage buildings, advances in marketed rent for these properties has ticked up just 0.6 percent since 2010. Rent for buildings constructed prior to 2000 has produced the strongest gains, rising nearly 3.5 percent over the past six years. Overall, medical office rental rates advanced 0.4 percent during 2016, reaching $22.74 per square foot at the end of the year, according to the report. The strongest increases recorded during the annual time frame occurred in the California and Mountain regions, advancing 1.3 percent and 1.2 percent, respectively. Just two regions, the Pacific Northwest and West South Central, realized declines over the 12-month period.
Development Services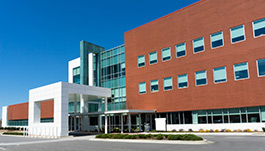 Florida Medical Space
Florida's Health Care Real Estate Leader.
Your trusted real estate advisor.
Florida Medical Space is Florida's first and only statewide, full service medical real estate company. We are a highly focused and specialized team of investment, marketing, leasing and management professionals at your full disposal so you can focus on what matters most. We've assembled the brightest and most qualified team of healthcare real estate professionals to provide unparalleled service to the physicians, healthcare executives and investors who serve the healthcare needs of residents of Florida. We are headquartered in South Florida and have representatives in Central Florida, Orlando and Jacksonville. Physicians, hospital administrators, healthcare executives, landlords and investors can depend on FMS for expert guidance in all real estate matters. Call one of our trusted advisors today for a complementary analysis of your situation.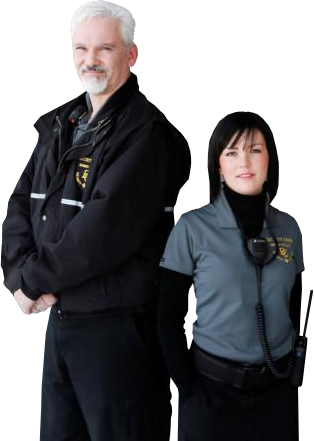 Florida Medical Space, Inc., Copyright 2014. FMS is not responsible for any errors or misinformation contained within this website.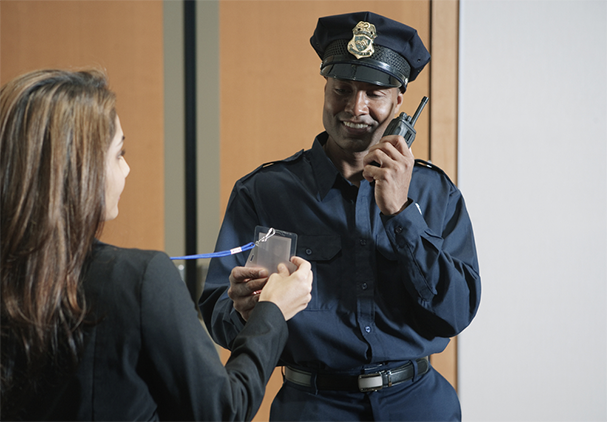 Call Us Today

Miami-Dade:
Tenant & Buyers
|
Broward:
Leasing & Sales