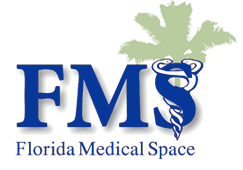 Florida's Healthcare Real Estate Experts.
2 Rival Healthcare Providers To Build Hospitals In Same Florida City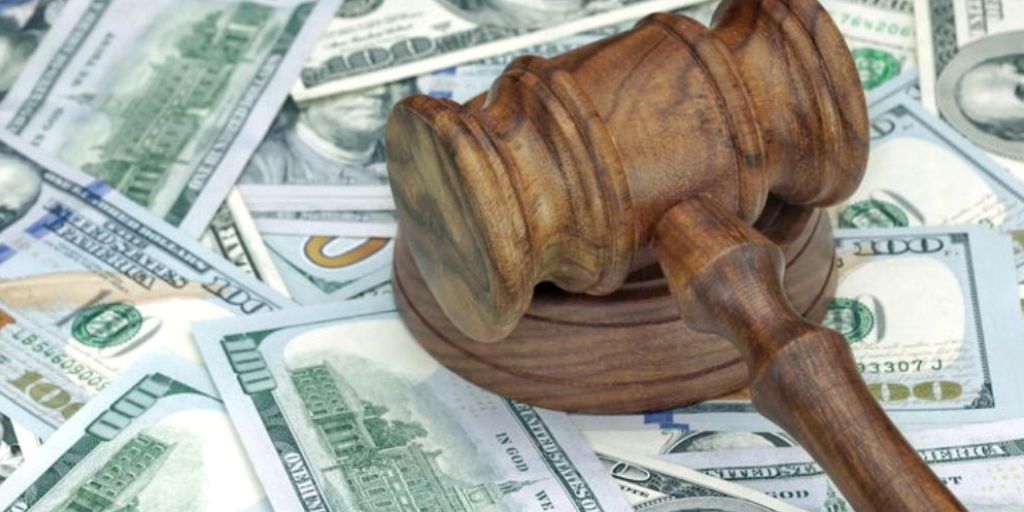 After a nine-month process, an administrative law judge approved construction proposals from two rival healthcare organizations — clearing the way for both providers to build a hospital in Venice, Fla., according to the Sarasota Herald-Tribune.
Here are nine things to know.
1. The law judge approved Sarasota (Fla.) Memorial's proposal for a 90-bed hospital and Venice Regional Bayfront Health's proposal for a 210-bed replacement facility.
2. The Florida Agency for Health Care Administration previously approved the construction projects for both organizations in December 2016. Less than a month after state approval, both healthcare organizations submitted a challenge against the other's proposal.
3. The hearing about the projects took place in summer 2017, with weeks of testimony and more than 180 lengthy legal filings from each side. The judge's ruling ended the nine-month legal battle.
4. In an 89-page order, Judge W. David Watkins upheld the state agency's decision to approve both applications.
5. In his ruling, Mr. Watkins wrote that Sarasota Memorial's evidence pointed to a need for the 90-bed hospital "based on the proposed service area's growing population, SMH's existing patient base in the proposed service area, and the need to improve geographic and financial access for service area residents who are currently traveling great distances to access inpatient services at the SMH main campus."
6. Additionally, Mr. Watkins said Venice Regional's project will allow for additional services in Venice, including a heart valve replacement program and enhanced neurosurgical and stroke care.
7. Both systems released statements about being pleased to move forward with construction.
8. The judge's decision sends the case back to the Florida Agency for Health Care Administration for final approval. The state agency is expected to affirm its earlier approval.
9. The battle between the two systems over care delivery in south Sarasota County has been publicized for more than five years, according to the report. The saga began when Sarasota Memorial moved to open an urgent care facility a mile from Venice Regional.
Nicklaus Children's Hospital Challenges Law Allowing Trauma Center Without Full Review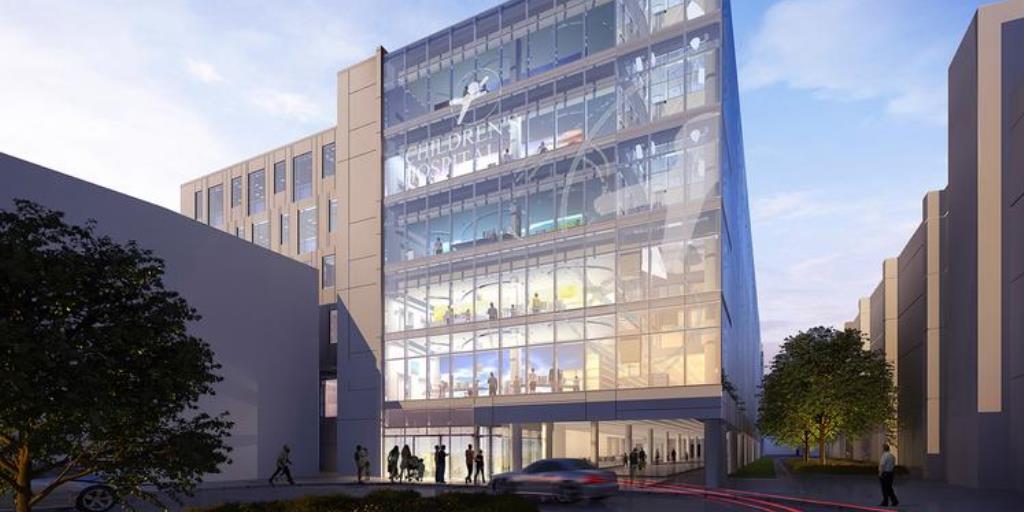 Nicklaus Children's Hospital, the only pediatric trauma center in Miami-Dade County, is suing the state to challenge a law that would permanently allow another hospital to operate a competing trauma center without having to undergo the same kind of scrutiny, saying that the competition could functionally put Nicklaus' facility out of business.
Nicklaus filed a lawsuit late last week against the state Department of Health to stop Kendall Regional Medical Center, which is owned by the Hospital Corporation of America, from operating as a Level I trauma center in the region. The department regulates which facilities have approval to operate as trauma centers, which treat the most serious injuries like gunshot wounds and severe burns.
The lawsuit, filed in Leon County circuit court, contends that part of the law — which was passed in March — violates the state Constitution by being written so narrowly that it amounts to a "special law" for Kendall alone. State statute requires that lawmakers notify the public in advance or hold a referendum for voters in the area before pushing through a law that grants a benefit to a private corporation.
A provision in the law requires the state to grant Level I trauma status to any center that had provisional approval for that tier before January 2017 but still did not have final verification by December. Kendall was granted provisional authority as a Level I trauma center in May 2016, though Nicklaus Children's Hospital — which is part of the Miami Children's Health System — had challenged the initial approval.
The new law would make Kendall's trauma status permanent without the facility being required to go through a review or an on-site verification survey, attorneys said.
The lawsuit claims the law allows the Kendall trauma center "to automatically bypass in-depth review, including a determination of need, and to receive the department's final approval as a Level I trauma center without meeting the same requirements and standards, and undergoing the same approval process, as other hospitals."
Lawyers for Nicklaus also claimed that allowing Kendall to permanently operate as a Level I center would so limit Nicklaus' coverage area and revenue that "the predicted volume reduction would amount to a constructive closure of [Nicklaus'] pediatric trauma program."
Competition from Kendall, attorneys wrote, would drive up demand for a limited number of trauma personnel. Some pediatric patients have already been diverted to Kendall, which is a few miles away, the lawsuit added — the volume of Nicklaus' trauma alerts during 2016-2017 decreased by 30 percent, according to hospital director of governmental relations Lani Ferro. Nicklaus "is likely to suffer irreparable harm because any final approval of Kendall's Level I status, and the significant damage flowing therefrom, cannot be undone," the suit alleged.
"This special law is devastating to the standard of care for the region's children," Narendra Kini, CEO of Nicklaus Children's Health System, said in a statement. "Furthermore, this law will only fragment trauma care and decrease pediatric subspecialty expertise, as pediatric trauma centers afford children a better chance at survival."
Kendall Regional Medical Center and Hospital Corporation of America — better known as HCA — did not respond to requests for comment.
The legislation including the clause for Kendall was a broad-reaching bill that sought to overhaul the state's trauma system after years of lawsuits over various facilities in the state — in part as HCA has opened trauma centers at its own hospitals.
Hospitals with more established trauma centers have long fought approvals for new centers, arguing that too many facilities would cut into a limited number of cases and lessen the amount of practice their providers get treating complicated injuries. HCA has argued in the past that adding more facilities expands access to care for seriously injured patients.
State Sen. Dana Young, R-Tampa, who shepherded through the compromise legislation, said the trauma bill was a "nice balance of all competing interests" that had sought to resolve several disputes by grandfathering in facilities that had already received provisional approval from the state or those that had received verification and had their status challenged.
"It wasn't like picking one or two or leaving others out. We tried to be very consistent," she said. "The bill took a broad brush in order to get our trauma center statute back on track."
Kendall was among about half a dozen facilities that were subject to similar grandfathering clauses to resolve their trauma status, according to a final bill analysis. Included was Aventura Hospital and Medical Center, another HCA facility, which had received final approval as a Level II trauma center but had its status disputed by Jackson Memorial Hospital.
Ferro said Nicklaus was not included in the crafting of the bill and began meeting with lawmakers in February to object to the grandfathering provision that was eventually adopted. The law was passed unanimously by both chambers and signed into law by Gov. Rick Scott, a former HCA executive.
Representatives for Nicklaus at the time "didn't want Kendall approved under any circumstances," Young added. "I didn't think that was an appropriate resolution."
The law also added a strict need formula that would make adding any additional new trauma centers beyond those grandfathered in more difficult. It also reduced the number of "trauma service areas" to 18 regions and created an advisory council to propose criteria for future approvals.
Why Wellness Real Estate Is Now A $134 Billion Industry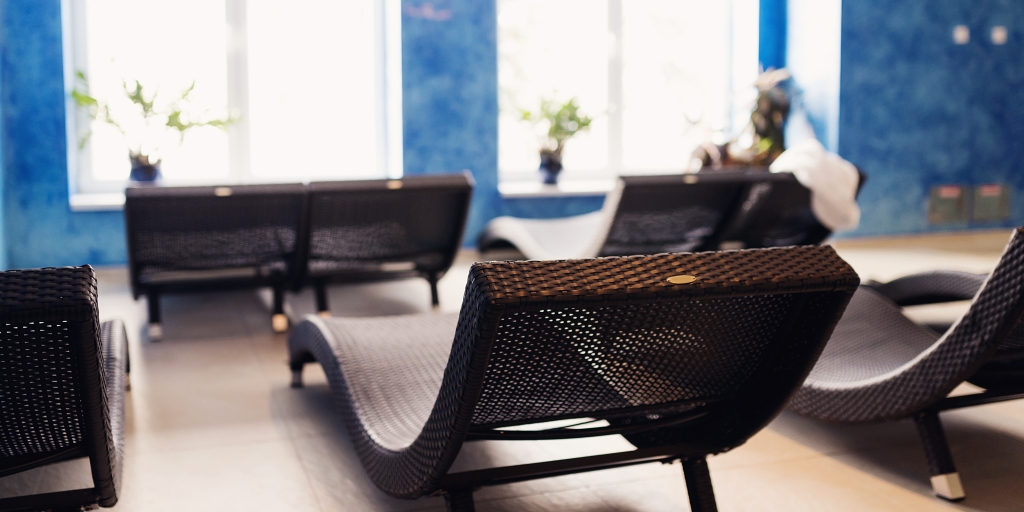 The ancient Roman poet Virgil once said, "The greatest wealth is health." And those in contemporary times increasingly agree—a 2017 study by the Global Wellness Institute (GWI) found that wellness real estate is now a $134 billion industry. Katherine Johnston, a senior researcher at GWI, says the wellness economy has experienced a consistent upward trajectory in the last 10 years. It is expected to increase by 6 percent annually in the next several years. Residential buildings and communities are ideal for city dwellers and those seeking all-inclusive amenities at their fingertips, but these environments directly impact our health and happiness—proving our sustained well-being begins at home.
Real estate and tech firm Delos, led by Paul Scialla, developed the WELL Building Standard under the International WELL Building Institute, which is a series of comprehensive measures that sets the bar for healthy living through improved air quality, sleep cycles, cognitive functions, and immunity within the habitat.
"We are committed to an evidence-based approach that looks at how the built environment can be used to impact and influence the human condition," Scialla says.
The institute has certified over 800 projects that integrate air filtration, anti-mold and anti-microbial surfaces, chemical-free materials, lighting that follows the body's natural rhythms, and consistent water filtration evaluation.
One such new wellness edifice is set to hit sunny Palm Beach, Fla., late next year. Amrit Ocean Resort & Residences—a glass-encased oceanfront tower inspired by the yogic philosophy of mindfulness—was envisioned by Dilip Barot, the founder of Creative Choice Group. "These consumers define wellness for themselves, using inner science with research and technology to determine their best lifestyle," says Barot. Meditation, fitness, and thought management classes are offered along with a personal wellness assistant available 24/7 to customize programs and cater to specific health needs for every resident. The building incorporates heat reflexology floors for posture support, a spa and hammam for purification and detoxing, and mood-boosting aromatherapy. Consumers are demanding healthier-built homes and residences around the world, with 60 percent of Americans willing to pay more for wellness-designed estates over traditional ones, according to GWI. Perhaps the truest luxury is the discernment to cultivate a lifestyle for both mind and body to thrive.
Florida Medical Center Gets $229M Facelift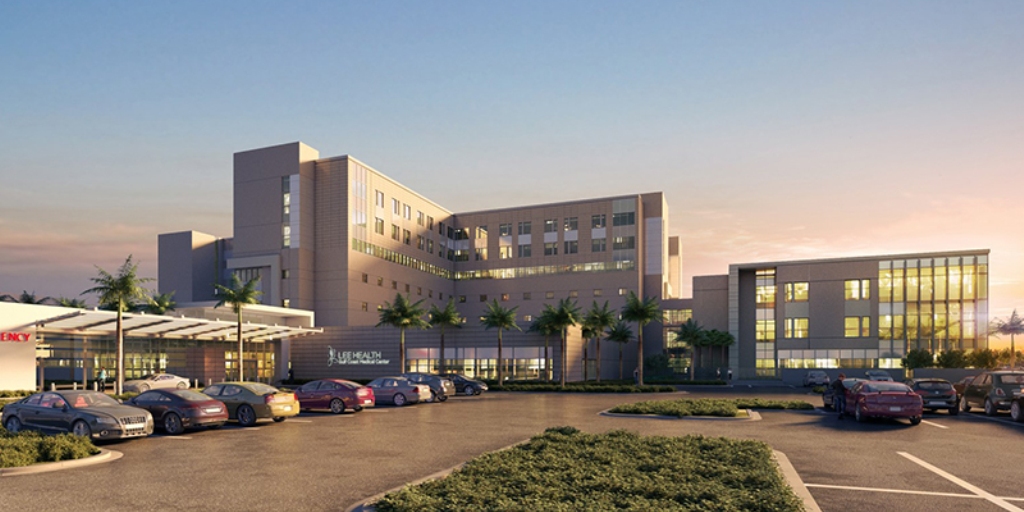 Skanska USA, in a joint venture with Gates Construction, is underway with a $229 million, 365,700-square-foot expansion and 48,500-square-foot renovation of the Gulf Coast Medical Center, a leading health-care facility in Fort Myers, Fla., on behalf of Lee Health.
Upon completion in 2021, the expansion project will consist of three new floors with 216 patient rooms and 52 intensive care unit rooms.
"Over the years, Skanska has had the privilege to partner with Gulf Coast Medical Center to help the hospital expand and meet growing health-care needs in the Fort Myers community," Michael C. Brown, Skanska's executive vice president & general manager of USA building operations in Florida, said in a prepared statement. "With our latest project with Lee Health, we will continue to showcase our team's expertise in health-care construction to further enhance and grow the hospital's state-of-the-art facilities."
CONSTRUCTION IN THE SUNSHINE STATE
In March, Brown spoke to Commercial Property Executive about the Sunshine State's construction sector and noted it has been extremely active in recent years, as demand for commercial development, public sector projects and infrastructure upgrades rises.
"The demand for skilled labor from across the state puts upward pressure on subcontractor pricing," he said at the time. "Overall, Florida added 43,900 construction jobs over the past 12 months, according to data from the Associated General Contractors of America. Many skilled employees are in search of careers that open the door to a diverse set of projects over the long-term—as opposed to a short-term position on a single project. This gives firms like Skanska a built-in advantage."
SCOPE OF PROJECT
The current Gulf Coast Medical Center project also included a 1,300-space parking garage, which was built during phase one of the construction last August.
Architecture firm HKS, Inc. designed the project, which will include an expansion of the emergency department, clinical laboratory, radiology department, dining services and the central energy plant. Gulf Coast Medical Center's bed capacity will grow from 356 to 624 once finished.
A LEADER IN HEALTH-CARE CONSTRUCTION
Skanska is currently building several health-care construction projects in Florida, including the renovation at the Salah Foundation Children's Hospital and an expansion at Broward Health North, both located in Broward County.
Last year, the University of South Florida hired Skanska to build the $41 million Morsani College of Medicine and Heart Institute tower in Tampa, Fla.
It also completed a major expansion of UF Health Shands' Cardiovascular and Neuroscience Hospital in Gainesville last November.
Source: CPE
Florida Chain Of Mental Health Clinics Declares Bankruptcy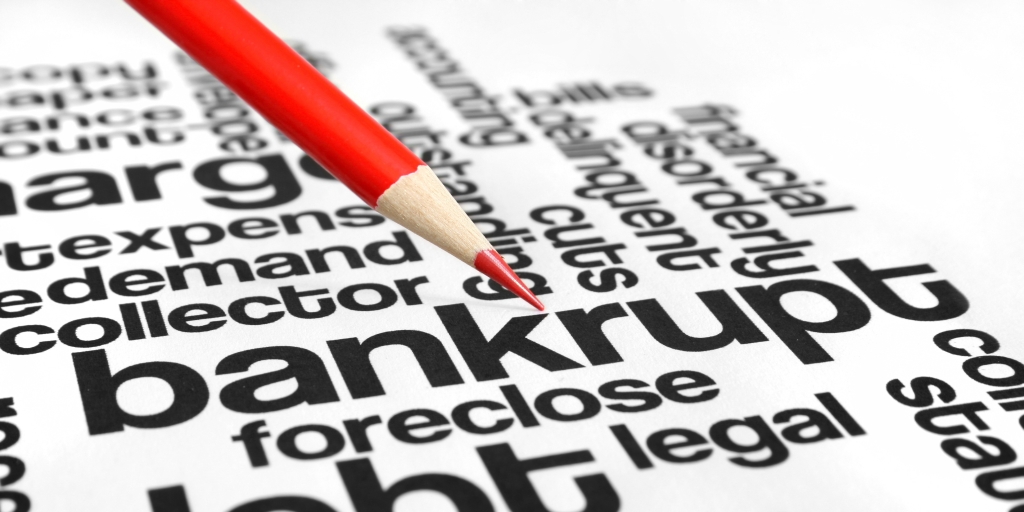 A chain of mental health clinics in Central Florida has filed for bankruptcy amid financial troubles and after a lawsuit where employees of the chain accused management of engaging in Medicare fraud.
Sanford-based Coastal Mental Health, which has eight locations across the region, filed for Chapter 11 bankruptcy Monday declaring more than $500,000 in debt. But it was the interest rate on the debt that made it unusual — much of it was at 30 percent to 50 percent.
The company reported $4.5 million in revenue, according to bankruptcy documents. The company reported revenue of $4.8 million and a deficit of $241,000 in 2016, the last year for which its tax forms were available.
Coastal is trying to reorganize its debts after several lenders had its bank accounts frozen, said the company's attorney, Joel Aresty. He said the filing of the bankruptcy will thaw its accounts.
"As far as I know, the clinics will remain open," Aresty said, adding that the clinic argues the interest rates were unfair. Aresty told the court he didn't think the situation required a third party to oversee how Coastal's patients' would be cared for during the bankruptcy. A whistleblower lawsuit alleging Medicare fraud at the chain was dismissed in December, but a judge gave the federal government permission to refile it. Two former employees of Coastal accused management of forcing them to change diagnoses so that the chain could bill Medicaid. The federal and state governments also joined the suit as plaintiffs. The company fought back, saying the two employees who sued were trying to damage Coastal because they started a competing business. The former employees were barred from filing a new case. One of the plaintiffs in the suit said the firm had tried to force her to change a diagnosis that a patient suffered from substance abuse and drug dependency. According to the suit, she had tried to refuse to prescribe the patient Xanax, after the patient admitted he was high on cocaine and also took Xanax daily, even accepting it as payment for his business. Many local mental health clinics are experiencing more trouble getting reimbursed for care, putting stress on their finances, said Candice Crawford, CEO and president of the Mental Health Association of Central Florida. The issues at Coastal come as the 10-year anniversary of the federal mental health parity law prompts many to say that some insurance companies are imposing stricter coverage limits for mental health and addiction treatment than for other medical conditions — even though that's what the law was intended to prohibit. The Chicago Tribune reported insurers are abiding by the parts of the law that prohibit charging higher deductibles or setting stricter limits on treatment frequency for behavioral health services. But they see potential violations when patients and providers are told services are not covered because they are medically unnecessary, or because that treatment is subject to pre-authorization requirements. Such decisions are more difficult to dispute but make behavioral health services less accessible, the paper reported. Source: Orlando Sentinel
Unmet Need In Behavioral Health Creating A New Healthcare Real Estate Opportunity
When James Corbett was growing up in Queens, New York, he saw a lot of people who were untreated for mental illness. He has devoted much of his career toward finding better ways to treat mental illness and increasing access to care.
"I feel like we're losing people," he said. "The common test of morality of a society is its treatment of its poor and vulnerable."
Over 43 million Americans experience mental illness each year, according to the National Association of Mental Illness. Over 10 million Americans suffer from both mental health and addiction disorders. More than 60% of adults with mental illness didn't receive treatment in the previous year, but a shifting healthcare landscape is creating more funding and opportunities to provide care.
Corbett, formerly senior vice president at Centura Health in Colorado, has created a new company, Initium Health, that will focus on behavioral health and population health, provide consulting and education to health systems and providers and help find ways to repurpose hospitals and facilities. Corbett will be speaking at Bisnow's National Healthcare West event June 7 in Los Angeles.
Increased demand for care, a scarcity of locations and insurance requirements to cover mental health have led to additional interest in this area from healthcare systems, real estate investors and private equity.
Increased Need For Behavioral Health Facilities
Behavioral hospitals are one of the fastest-growing types of healthcare facilities because of unmet need, Corbett said.
There is a lot of opportunity for new construction and renovating hospitals into behavioral health facilities, he said. The need has been so great that many people with behavioral health issues are crowding emergency rooms when they should really seek treatment at a behavioral health clinic, he said.
REITs are buying more behavioral health hospitals while health systems are entering joint ventures to create new behavioral health hospitals, according to a report from Cushman & Wakefield.
In March, the San Francisco Department of Public Health, through a partnership with the University of California, San Francisco, Dignity Health and Crestwood Behavioral Health, opened a 54-bed facility at St. Mary's Medical Center in San Francisco. Care Capital Properties bought six behavioral hospitals for $400M in a sale-leaseback transaction in 2016. Sabra Health Care then acquired Care Capital Properties in 2017.
The Affordable Care Act created an increased demand for physical space because of requirements that insurance companies provide behavioral health coverage on par with healthcare services, Meridian CEO John Pollock said. At the same time, healthcare systems are pushing care services, including behavioral health, out of the acute care setting and into outpatient locations where costs are lower, he said.
California, in particular, is experiencing significant demand due to need and the continual expansion of services. About one in six adults were diagnosed with mental illness in California in 2014, according to a report from the Healthforce Center at UCSF.
California voters passed the Mental Health Services Act in 2004, which increased funding for mental health services and providers. In addition, Medi-Cal, California's Medicaid system, expanded coverage to underserved populations, and initiatives by the Veterans Administration caused demand to increase, Pollock said.
The Trump administration's initiative to stop opioid abuse and reduce drug supply and demand expanded evidence-based addiction treatment in every state, reduced red tape on Medicaid reimbursements for treatment and expanded services to veterans and their families through Veterans Affairs, Pollock said.
A New Kind Of Behavioral Health Facility
The treatment of behavioral health has been on the doorstep of primary care physicians, a majority of whom don't have the proper training to meet these needs, Corbett said.
"The need is so immense, it is really starting to build into primary care practices," he said.
Progressive systems are creating integrated practices with primary care, dental and mental health capabilities, he said. This can create a new level of real estate construction and requires more careful planning between real estate professionals, physicians and healthcare administrators, he said.
"Investors have also warmed up to behavioral health clinics and recognize that the challenge it takes to find and get a clinic approved also make the clinic a great investment," Pollock said. "Systems are more likely to renew than go through the headache of finding a new location."
Most people don't want outpatient behavioral health clinics in neighborhoods, Pollock said. Meridian often works with healthcare systems to find and entitle challenging parcels for new ground-up development and find and convert existing buildings to meet requirements.
The company has worked on projects in Downtown Oakland and San Francisco, Pollock said during a recent Bisnow event in Sacramento. It is working on a two-story, 30K SF behavioral health facility in Turlock, California.
Choosing a site often requires extra attention to the surroundings and local zoning ordinances, Pollock said. Once a site or building is chosen, careful community outreach and education coupled with a coordinated plan with the city is often required, he said.
Behavioral health clinics typically fall into the same zoning as a traditional medical office building, he said. The most challenging site requirement is parking ratio, which is particularly difficult in a dense urban environment, Pollock said.
Behavioral health facility interiors tend to be less clinical and have more welcoming features such as natural light, warm colors and textures, Pollock said. There is less plumbing than a traditional medical office building since there tend to be more counseling and group rooms, which make the cost of interiors less expensive.
Facilities often include amenities such as fitness centers, yoga classes and outpatient therapy, according to Cushman & Wakefield.
The Opioid Epidemic Is Pushing Demand
Building more behavioral health facilities with all the bells and whistles still might not be enough to meet demand for care. The opioid crisis will only increase demand for behavioral health services.
Supportive housing is increasingly becoming a model to provide care to people with substance abuse issues. While working at a health system in Maine, Corbett helped put together a 15-unit supportive housing facility for mothers with substance abuse. Mercy Housing also has developed more supportive housing with medical treatment, he said. He said those with addictions often do better when they are with others trying to recover.
Attracting, training and educating licensed healthcare professionals will be a big part of meeting demand for substance abuse care. Issues of providing access more evenly across counties also will require a long-term vision and collaboration with providers and developers, Pollock said.
"With the opioid epidemic showing no signs of slowing, I fear that demand will continue to grow, which means there is a lot of work to be done in the foreseeable future," Pollock said.
Jackson Memorial Hospital Files Building Permit For $174 Million Rehab Center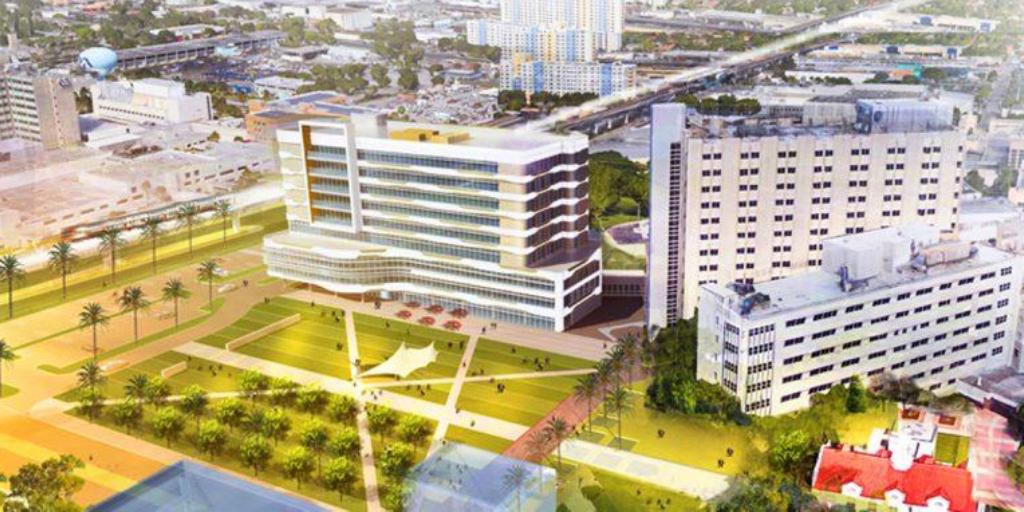 Jackson Memorial Hospital is moving forward with its plans to build a $174 million paralysis rehabilitation hospital on its Miami Health District campus.
Jackson submitted a building permit for the Christine E. Lynn Rehabilitation Center For The Miami Project To Cure Paralysis at UHealth/Jackson Memorial Medical Center, according to the city of Miami's building department. The permit is pending approval.
In February, the hospital began knocking down the Institute and Institute Annex buildings on the west side of the Jackson campus at 1611 Northwest 12th Avenue in Allapattah, according to a press release. The new 10-story, 225,000-square-foot building is expected to open in 2020.
The hospital, which nearly went bankrupt in 2011, will fund construction with a $25 million donation from health care philanthropist Christine E. Lynn and part of an $830 million general bond obligation Miami-Dade County voters passed in 2013. The bond included about $500 million for construction.
The rehab center will feature a 100-bed private-room facility and clinical care and research done with the University of Miami.
HealthGains Scoops Up Integra's Medical Office Condos At Aventura ParkSquare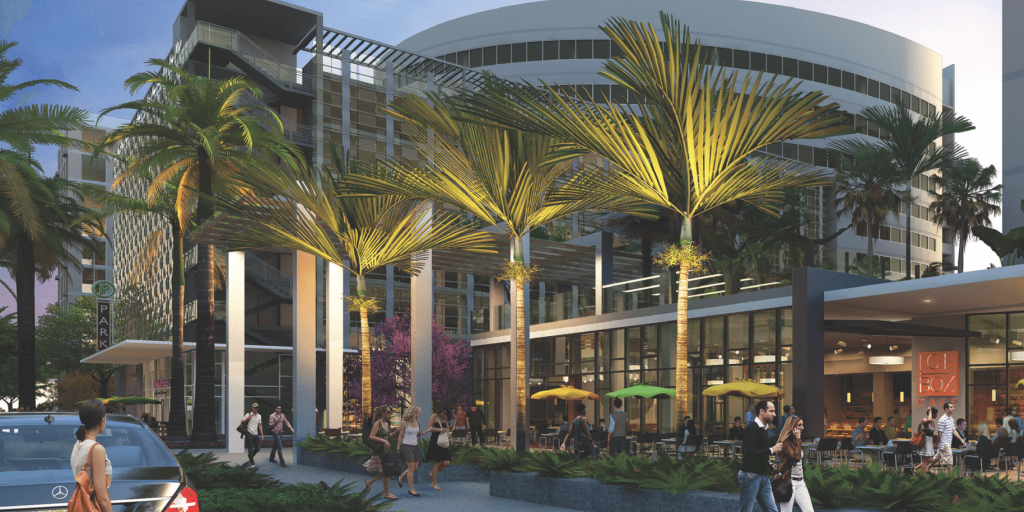 HealthGains just bought the entire ninth floor at Integra Investment's ParkSquare Wellness development, and has scored construction financing to build out the space, property records show.
Park Square Holding LLC, led by HealthGains' Mark White, paid a little more than $7 million for 11 units at ParkSquare Wellness, a 41,000-square-foot wellness medical center at 2920 Northeast 207th Street. The total square footage amounts to about 15,600 square feet.
The building is part of Aventura ParkSquare, which includes a new 207-key Aloft Hotel, a 131-unit luxury residential condo tower, and a 100,000-square-foot office building called ParkSquare Signature. A 141-unit assisted living facility is under construction.
Integra executive Eduardo Otaola said ParkSquare Wellness' medical office space is 100 percent sold. The building also features about 13,000 square feet of ground-floor retail, leased to tenants including Barry's Bootcamp, Cycle House and Graziano's restaurant.
HealthGains provides hormone replacement therapy and anti-aging and sexual wellness services.
Records show Park Square Holding LLC scored a $7 million construction loan from CenterState Bank of Florida. Otaola said the company is aiming to move in sometime over the next two months.
Integra purchased the land for $21 million in 2013, after plans for another mixed-use development dubbed City Park Aventura fell through. Since then, the developers have accumulated more than $100 million in financing for the project. So far, it's residential component is 80 percent sold, while ParkSquare Signature is 100 percent sold, according to Otaola.
Developers Look To Cash In On Rising Older Population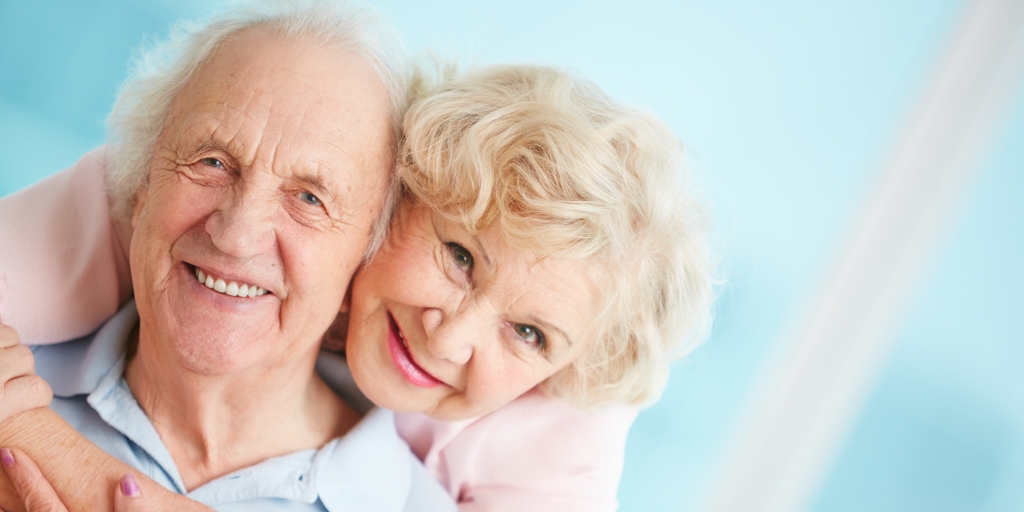 Soon after his death in Houston in 1939, the estate of Monroe Dunaway Anderson, a Tennessee cotton trader, wrote a $1,000 check to the Junior League Eye Fund. It was the first gift from a more than $19 million endowment that would eventually found the Texas Medical Center (TMC), a city within a city, squeezed between Rice University and the Houston zoo. Today, Houston's TMC is the world's largest medical complex. With a gross domestic product of $25 billion, the center has gobbled up 2.1-square-miles of land supporting over 50 million square feet of medical institutions, housing and office space. But even that isn't enough—not in Houston, where the TMC has another $3 billion in construction projects currently underway, and not nationally. The population aged 65 and older is expected to grow by 3.3 percent, or roughly 1.7 million this year. Over the next five years, that figure soars to 18 percent, or about 9.2 million, according to a CBRE report. Soon tens of millions of individuals will need health care services and assisted living facilities. Meanwhile, health care employment has jumped by 47 percent since 2000, compared with 12 percent for total employment nationwide. The education and health services sector is expected to add nearly 1 million jobs over the next five years, according to the same CBRE report. It's a prospect that has developers eager to cash in on a niche within the commercial real estate market that is virtually guaranteed to blossom. Better still, health care is virtually recession proof, since, rich or poor, people will always get sick. "Overall, the medical office market is strong," said Andrea Cross, CBRE's head of office research for the Americas. "It's fueled by population growth, especially the 65 and older population, which is expected to double through 2055. We have seen health care employment growing at a much faster pace than overall job growth. It even continued to grow during the Great Recession. It was really the only sector to do that." The largest markets for health care services and development are areas with a perfect storm of aging residents, top universities and research and development activity, Cross said. Think Boston, Houston and South Florida. But she added that markets like Chicago, Columbus, Cincinnati and Indianapolis are seeing a lot of growth in the 65 and older population, fueling demand for medical growth in those areas. Perhaps, surprisingly, New York City boasts the largest medical development pipeline of any major metro area in the nation, despite its restrictive and costly environment. Some 3.696 million square feet of medical office buildings are planned for the five boroughs, according to Revista data. Medical providers have also become a major force in the battle for Manhattan office space. Cushman & Wakefield spokesman Michael Boonshoft said that seemingly overnight his firm was inundated with medical leases. Boonshoft pointed to recent deals like 222 East 41st, where NYU Langone Medical Center took all 25 floors; 237 Park Avenue, where New York-Presbyterian Hospital paid nearly $251 million for 500,000 square feet of office space; 220 East 52nd Street, where Visiting Nurse Service of New York took 308,000 square feet; and 601 Lexington Avenue, where NYU Langone is in late-stage talks with Boston Properties to lease all 200,000 square feet. And that's just to name a few. "In 2017, medical became a major player in the top five industries that move the office market. It was a big surprise," Boonshoft said. "Before a lot of these deals were taking place outside of Manhattan. That is the biggest change." One of the things that makes it possible for hospitals and medical care providers to lease space, he said, is super-pricy Manhattan is that they have become more efficient with their space. For instance, hospitals used to need huge amounts of space because they kept their offices in house, Boonshoft said. Today, hospitals tend to house their main offices off campus in less valuable space. Paul Wexler, a New York-based Corcoran broker specializing in leasing medical facilities, said that the emphasis from his clients is on being patient centric, efficient with space and close to public transportation. He pointed to 555 Madison Avenue, where NYU Langone Medical Center expanded the Preston Robert Tisch Center for Men's Health—a spa-like ambulatory health care center—at 555 Madison Avenue from approximately 14,000 square feet to 32,000 total square feet. "We are also working on a brand new medical development [at 38-01 Queens Boulevard] in Sunnyside right now, half a block from the 7 train. On the first four floors there will be a Regal cinema and above it 120,000 square feet of medical space." So across the U.S. health care providers and developers have looked at the numbers and shaken hands. But it is yet unclear whether enough is being done in the right places to meet the impending demand—despite a national medical office building development pipeline of 229 buildings with a total of over 11 million square feet in the fourth quarter of 2017, according to CBRE (CBRE notes that their data excludes smaller medical offices that might be, say, at the base of a new condo building in Manhattan). The market clearly seems to believe that it could handle quite a lot more. "Two years ago there was an estimated shortage of 63 million square feet of ambulatory medical office space. Now, that is in an ideal world. But in my opinion the demand is probably two thirds of that today," said Chris Kay, the president and COO of Hammes Company, which is ranked the largest developer of medical properties in the nation by Modern Healthcare, a trade journal. "There is a lot of demand and there is a lot of inventory," Kay said. "It is just that the inventory that is out there is not well aligned for the with what the industry is pushing. The industry is pushing experience-based interaction between the physician and the patients. The trend today is for collaborative interdisciplinary environments. But a lot of the traditional medical office buildings out there were built in the 70s or 80s and are outdated." Christopher Bodnar, the vice chairman of CBRE's Healthcare Group, added that "there is pent up demand by developers, who are compressing yields down to win deals. On the acquisition side there is a significant amount of demand to place capital." So what gives? Why isn't more being developed to meet demand from both developers and patients now and in the future? That is where things get complicated. Politics, technology and the highly specialized nature of the industry means that health care providers are slow to act and that few developers are actually equipped to deliver. For instance, changes to the Affordable Care Act could leave millions uninsured, and typically, health care developers and providers target areas with a highly insured population. Kay said that as it stands the American health care system has already left developers and providers scratching their heads. "Projections show that there will be all of these old people in the world and we are going to need to take care of them via assisted living or senior housing. I'll buy that. But if there is so much demand, why is occupancy in these facilities only 82 to 90 percent?" he said. "The reason is the reimbursements. These places are expensive. On the very low end, depending on what part of the country you live in, they are about $4,700 a month. If you are in New York, they are $12,000 a month. The national average is $6,500 a month. So how does a person afford that? It is very, very difficult when social security or Medicaid only pays $1,200 a month." The average stay in an extended care facility is one or two years, depending on the type, he said. And that's because, by that time, most people have blown through their savings. "You have big turnover," Kay said. "Everyone is trying to figure out models for making this work. How do you lower the cost of taking care of patients?" Meanwhile, rapid technological advancement and the rise of video conferencing mean that facilities are shrinking. In recent years, IBM, Google and Amazon have all been jumping into the health care space with artificial intelligence technology with the goal of bringing care out of the hospital or doctor's office and into a patient's home. That is having an impact on what is actually being built and at what pace. Less space is necessary than in traditional facilities and parallel practices are being crammed into the same buildings. "The anchor to a building may be a surgery center. Then a parallel practice may want to go into that building. For instance, an orthopedic group," Bodnar said. "These buildings are like ecosystems." A typical medical office building is between 30,000 and 70,000 square feet today. "The digitization of the health care industry is changing things so quickly that it is creating uncertainty," Kay added. "Nobody knows where it is going to go or what is needed." Those factors mean that speculative development in the health care field is basically unheard of. Each project is essentially a one-off custom job that meets the specific needs of specific tenants. "The amount of developers out there who would like to be building medical buildings on behalf of providers is significant. But the health systems have been very disciplined in their expansion strategy," Bodnar said. And not just anyone can do it. Far more so than in traditional commercial development, medical developers work closely with the nonprofits and provide them with everything from market research to the physicians themselves. "There is a lot of nuance to medical development that goes beyond brick and mortar," Bodnar said. "That's why these groups that specialize are able to do it across the country." The top medical developers, according to Modern Healthcare, after Hammes include Navigant, JLL and Nexcore Group. "Providers usually need a developer who can provide services like market strategy—which has to do with determining the size of the building," Bodnar said. "They look at physician supply and demand. They are doing heat maps to find voids in patient service areas. They do physician recruitment, so a specialist developer needs to be accustomed with how a physician works. These developers are talking about optimizing workflow and talking about fostering collaborative care environments. And in some cases, they are providing specialty design, so that the ambiance conveys a sense of healing." But even at the current pace, naysayers exist. At a conference last year, David Park, the senior vice president of real estate and construction at Novant Health, forewarned of a bubble in the medical office sector, saying, "MOBs are not like bank branches. "At some point in time, what you start looking at is: When does that population growth, that bell curve, start down?" he said at the Bisnow event in Atlanta. "At some point that number is going to drop." It's just another example of how complex and opaque the market for health care facilities is—a fact perhaps reflected in the caution being seen on the provider side. Back in New York, where the pipeline is largest, hospitals and providers are looking more carefully than ever, Wexeler said. "There are really only pockets of development. There is just not a lot of opportunity for medical to be developed," he said. "Everyone is being diligent."
Humana Buys Florida Physician Group Amid Walmart Rumors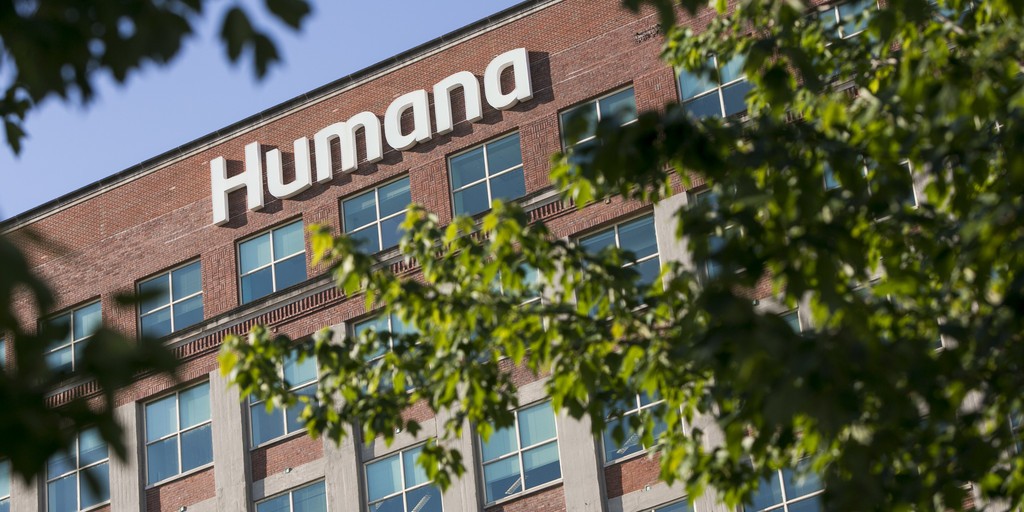 Humana has purchased a large physician group in Orlando despite speculation that the Louisville, Kentucky-based insurer may be acquired by Walmart.
The acquisition of Family Physicians Group, which has 22 clinics in Florida and provides care for more than 40,000 Medicare Advantage and Medicaid patients, was completed Tuesday, the insurer said.
Humana said the purchase will help the insurer continue its shift towards paying more for value and outcomes than on the number of services rendered, and help providers manage care holistically rather than episodically. Critics, however, have warned such acquisitions could causes ethical conflicts when a provider of care is intertwined with the payer.
The transaction comes on the heels of Humana's acquisition of long-term care provider Kindred Healthcare, along with two private equity firms. The deal, recently approved by Kindred shareholders, is designed to give the insurer a stronger foothold in the post-acute care market.
"We are pleased with our achievements and are committed to continuing the quality care we provide to our patients across all our payer partners," Betty Assapimonwait, CEO of the Family Physicians Group, said in a statement.
It is unknown how much of an impact the purchase would be on a hypothetical deal with Walmart, which has also sparked concerns.
This is not the first time a major health insurer has bought a physician practice. Humana's acquisition follows in the footsteps of UnitedHealth's $4.8 billion purchase of DaVita's primary care unit last year.
Source: Fierce Healthcare
Development Services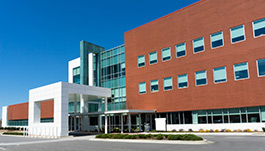 Florida Medical Space
Florida's Health Care Real Estate Leader.
Your trusted real estate advisor.
Florida Medical Space is Florida's first and only statewide, full service medical real estate company. We are a highly focused and specialized team of investment, marketing, leasing and management professionals at your full disposal so you can focus on what matters most. We've assembled the brightest and most qualified team of healthcare real estate professionals to provide unparalleled service to the physicians, healthcare executives and investors who serve the healthcare needs of residents of Florida. We are headquartered in South Florida and have representatives in Central Florida, Orlando and Jacksonville. Physicians, hospital administrators, healthcare executives, landlords and investors can depend on FMS for expert guidance in all real estate matters. Call one of our trusted advisors today for a complementary analysis of your situation.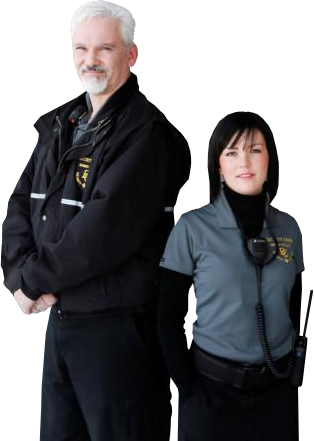 Florida Medical Space, Inc., Copyright 2014. FMS is not responsible for any errors or misinformation contained within this website.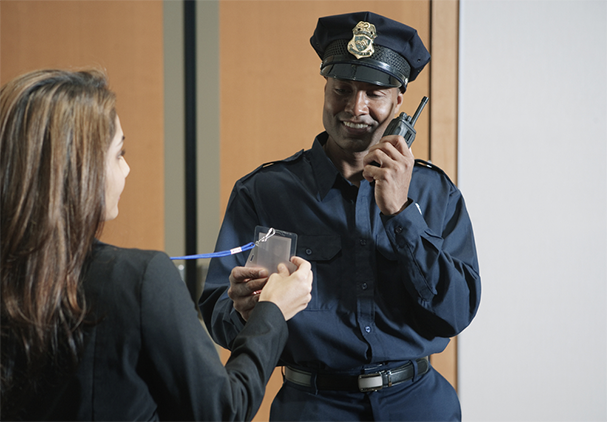 Call Us Today

Miami-Dade:
Tenant & Buyers
|
Broward:
Leasing & Sales