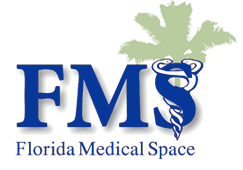 Florida's Healthcare Real Estate Experts.
Project Management: The Treatment Protocol For Healthcare Development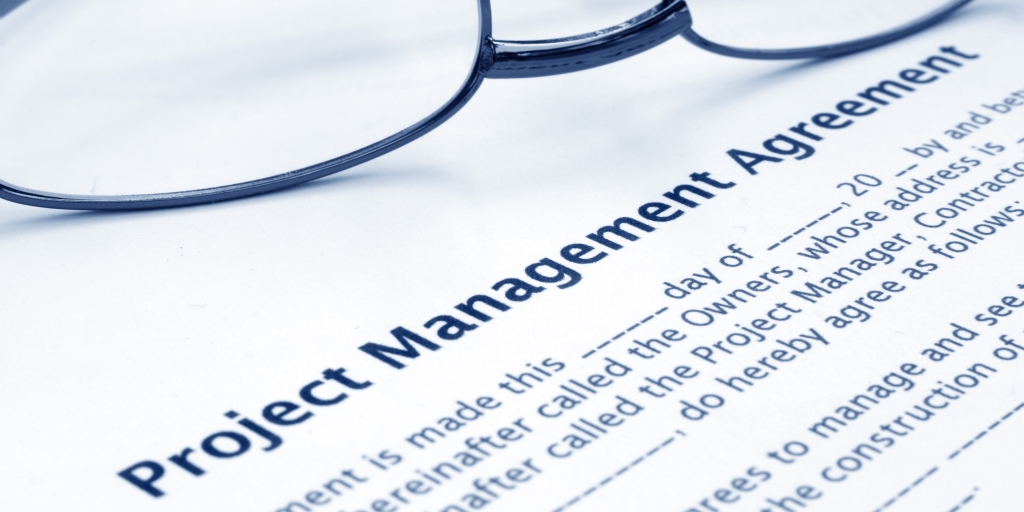 Developing a hospital, diagnostic laboratory or other healthcare facility involves stringent building standards and an array of overlapping regulations. But the reality is, few hospital systems retain builders on staff. Moreover, few builders deal exclusively in the medical field and understand the patient outcome and regulatory performance goals that caregivers must meet in the completed facility.
What the owner of a planned hospital or clinic needs is a project manager, a trusted advisor who brings to the team a deep understanding of current best practices in both the building and healthcare sectors. Whether this cross-industry expert is on staff or a third-party partner, the project manager's role is to add value on several fronts while representing the owner.
On time…
Wasted time is the bane of every building project, from a residential addition to a downtown skyscraper. When foul weather, zoning or permitting delays, building supply back-orders or any number of other difficulties occur, owners who haven't made plans to deal with those contingencies may see work slow or grind to a halt.
In the healthcare industry, delays can be especially costly. The services provided to patients at a large hospital can easily amount to $1 million or more per day. In that light, each week that a hospital project overruns its planned completion date represents substantial lost income.
The flip side of that reasoning suggests that shaving a few weeks off the four to five years required to build a typical hospital may enable the operator to generate millions of dollars in additional revenue, simply by moving up the opening date and starting to schedule and see patients sooner.
A project manager that has experience with medical properties will know the application process for approvals and the expected time required to complete each task throughout the various development phases. Communicating realistic expectations helps the client set and adhere to a workable budget and delivery schedule.
…and on budget.
The project manager's expertise enables the client to make informed decisions in selecting design elements and building materials, explaining the cost implications of various options. Hospital administrators need to know, for example, that the elevated standards in place for hospitals come with a higher price tag than for most other property types.
If the average cost to build conventional office space is $100 per square foot, hospital space in the same market may run $450 to $600 per square foot, while medical laboratory research space requires as much as $1,300 per square foot to construct. For example, a hospital bathroom renovation may cost $30,000 to $50,000, or three to four times the cost of renovating a residential bathroom.
Ensuring that the owner's cost expectations reflect market realities also helps to keep the project on schedule as bills come due, preventing sticker shock and subsequent, time-consuming disputes with the contractor.
In addition to assisting with planning, budgeting and quarterbacking the development, the project manager is often a translator, conveying the hospital or healthcare organization's needs to the project team and explaining progress and challenges in terms understandable to hospital decision makers.
When healthcare providers consider the potential costs of avoidable delays and unnecessary expenditures that plague many inexperienced property owners, many will deem a project manager to be a worthwhile investment.
Commentary provided by Peter Stojkovic, Managing Director of project services at Transwestern.
NSU Obtains Preliminary OK For New Medical School, Enrollment Date Set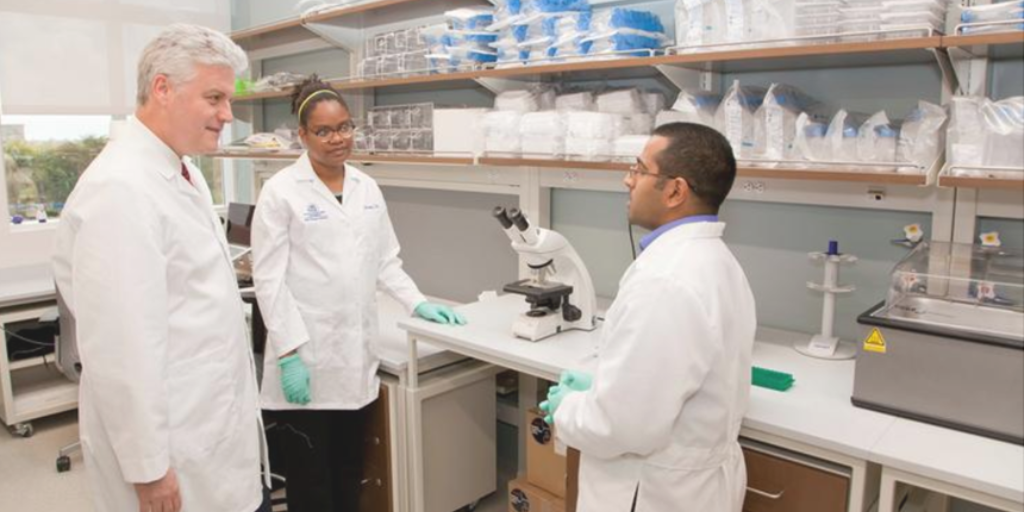 Nova Southeastern University has received preliminary accreditation for its College of Allopathic Medicine, meaning that medical students can start enrolling for the August 2018 semester.
The approval from the Liaison Committee on Medical Education would create the eighth M.D. program in Florida. NSU currently offers DO degrees through its College of Osteopathic Medicine, which will continue.
Florida has a shortage of physicians that is expected to grow as the state's population of elderly residents increases.
"The accreditation decision is a transformational moment in the history of NSU which brings the university another step closer toward NSU's Vision 2020, and its goal of becoming a nationally recognized, top-tier university of teaching, research, service, and learning," said NSU President George Hanbury.
Health care is a major focus at NSU. It already has schools of pharmacy, dentistry and nursing, plus medical research programs. It recently completed the 215,000-square foot Center of Collaborative Research on its Davie campus to host research companies. HCA plans to break ground on a 200-bed teaching and research hospital at NSU.
NSU plans to build a 200,000-square-foot interdisciplinary medical education building to house its health profession programs and medical offices.
The curriculum of NSU's new MD school would focus on research, technology and innovation while collaborating in small groups. The students will take clinical rotations at HCA East Florida hospitals and West Palm Beach VA Medical Center.
"NSU has made remarkable commitments to medical education, research and patient care, building a strong foundation for an innovative, research-intensive medical program," said Dr. Johannes W. Vieweg, founding dean of the college. "As a new medical college, we are in a unique positon to leverage institutional resources and external partnerships to create a new educational model that will transform the delivery of health care in our community and beyond."
New Adult Medical Care Model Expands To Sarasota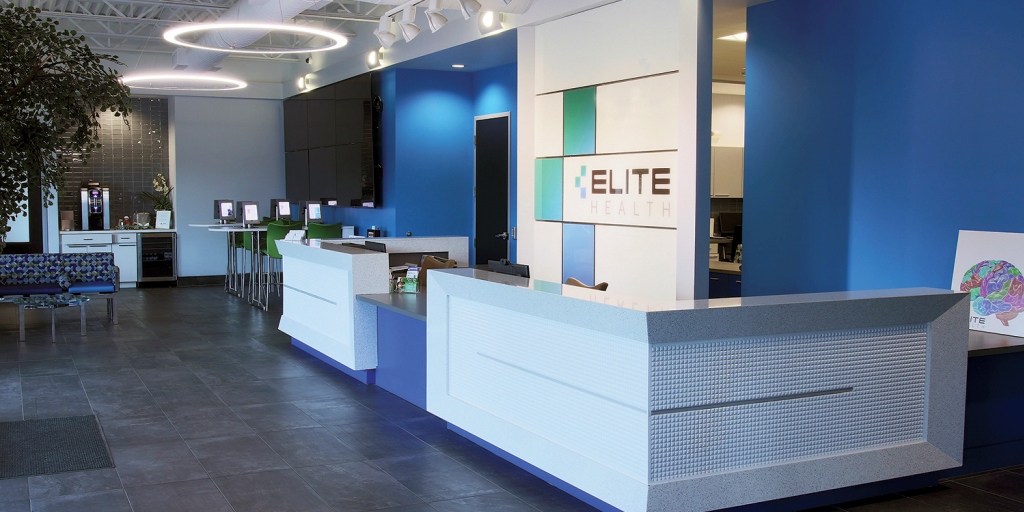 For many older adults, making the rounds to various doctors' offices to address multiple health issues can amount to a full-time job — one that comes with cascades of paperwork.
But at a new medical practice that opened Friday in Sarasota, the patient's user experience has been conceived to feel more like a casual drop-in at an Apple computer store in the mall. Walk into the just-completed EliteHealth location in Midtown Plaza, and instead of a receptionist handing you a clipboard through a tiny window, you'll encounter a soaring, white-walled space reminiscent of an airport VIP lounge, punctuated by vibrant splashes of purple, teal and spring green.
The use of this "Apple palette," said Steve Schnur, a Miami cardiologist and CEO of EliteHealth Medical Centers (elitehealth.com), has been found to transform a newcomer who might be feeling unwell and hesitant into a welcome guest who's smiling and calm.
"The way we're doing it — I don't really understand why it hasn't been done before — is about trying to take away the pain points that older patients experience," Schnur explained. "The first thing that we did in our model was get rid of the waiting room." Patients are escorted instead into "intake pods," then proceed into adjacent examining rooms where large touch screens help doctors give visually enhanced consultations. Nutritionists, wellness coaches and other members of the team come to the patient, and many procedures — including lab draws, X-rays, allergy tests and even genetic or heavy-metal screens — are done onsite. Extras like transportation, house calls and a 24-hour virtual assistant are available to members of the concierge-like "Senior VIP program." "We're really a pioneer in the world of artificial intelligence," Schnur said, adding that Elite's data processing and billing are outsourced to the Dominican Republic to save costs. "The only thing done onsite is customer experience. There are no phones ringing, no papers thrown around. We're paid by insurance companies, so our incentive is to practice more prevention and wellness. We don't get paid extra to do a test; we get paid extra if the patient stays well." Expansion Planned Primary care physicians have long looked for ways to keep adult patients functional instead of merely responding to each medical crisis as it erupts. But aside from the small sector of concierge practices that cater to patients who can afford annual retainers, the business model for wellness practices has remained fragile. EliteHealth, which owns six medical centers and manages 20 more, got a boost last year when Humana Inc. added its South Florida locations to the insurer's Medicare Advantage Plan network. Sarasota is the first expansion site for Humana MA patients outside the Miami-Dade area, and those members will provide the foundation for the start-up here. But EliteHealth is open to anyone over 18, at any stage of health, and accepts most insurance plans. A Venice location is due to open soon, and a second Sarasota office is "in the pipeline," according to Nema Runyan, a physician overseeing the local launch. Another obvious departure from the standard doctor's office is a large, glass-enclosed activity room, designed to host wellness education sessions and fitness classes that range from gentle stretching to Zumba. It's right up front and visible as you enter, an inescapable message that you've come to a place where constant encouragement to get and stay healthier will be part of the care package. Schnur said between 30 and 40 percent of visitors to his South Florida sites come for the wellness programs and not to see a doctor. "As we get older it's important that we know that our choices still matter," Runyan said passionately. "We're not too old, we're not too fat, we're not too thin, and every little bit helps. Activity doesn't mean running a marathon or scaling Mount Everest; it means doing a little less sitting, at your own pace." A common criticism about medical care for America's costliest patients — those with multiple complications like diabetes, heart conditions or obesity — is that specialists and hospitals tend to attack each problem separately. Health policy analysts have long encouraged the medical profession to create a more patient-friendly system, but aside from geriatric centers that rely on federal grants or medical schools, the elder care business model has been tough to crack. Changing Model A federal pilot program known as PACE — Programs of All-inclusive Care for the Elderly — has expanded since 2015 to serve more than 42,000 patients in 31 states, most of whom are "dual eligibles" — elders who qualify for both Medicare benefits and Medicaid, the health coverage for Americans with limited income. The nearest PACE center to this region is in St. Petersburg, but a new growth initiative by the John A. Hartford Foundation was announced this month, aimed at reaching five times the number of elders. The PACE program targets very frail populations with almost no assets, with the goal of keeping them independent and saving on nursing home costs. That leaves large numbers of Medicare recipients who could also benefit from a less "siloed" approach to disease management. If successful, the EliteHealth concept could provide a for-profit model that both doctors and patients prefer. "People were like, 'It can't be done; Steve, you're spending all this money,'" Schnur said. "I would always bring up the movie 'Field of Dreams': If you build it, they will come." Runyan, who took a break after closing her internal medicine practice in St. Petersburg, said she was convinced to come out of retirement by seeing the EliteHealth center in Miami. "We were compensated very well for putting people in the hospital," she said, talking about the old fee-for-service Medicare model. Unwilling to return to that life, she jumped at the chance to practice preventive care and disease management. "I like to say that a smart person can deal with the problem, but an intelligent person prevents the problem," Runyan said. "Now what they're figuring out – the business people — is that actually it works, and it saves money."
Bringing Former Hospitals Back To Life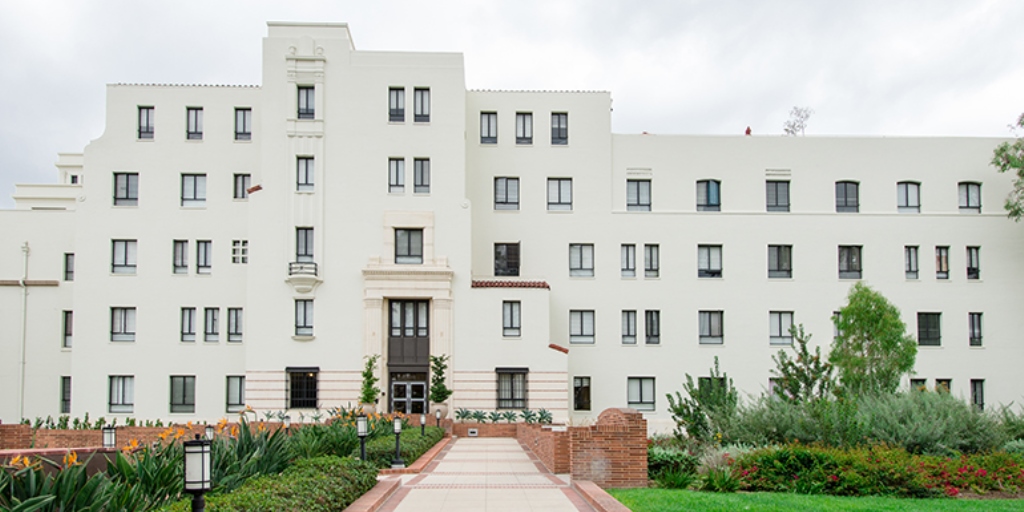 When Juana Monroy moved into Hollenbeck Terrace in 2015, she learned that the towering senior apartment building was once a busy hospital that had appeared in dozens of movies and television shows.
Then she heard the rumors that the old Linda Vista Community Hospital building was haunted. "I was a little scared," said Monroy, 60.
But she hasn't seen a ghost yet, and now she loves living in a building with such history. "It's gorgeous," she said.
Across the country, hospitals that have shut their doors are coming back to life in various ways: affordable senior housing in Los Angeles, luxurious multimillion-dollar condominiums in New York's Greenwich Village, a historical hotel in Santa Fe, N.M. In the Capitol Hill neighborhood of Washington, D.C., a hospital that opened in 1905 to care for the poor was remodeled and reopened this summer with 139 apartment units, a rooftop deck and an indoor dog wash.
Such conversions can pull at the heartstrings of communities in which residents often have an emotional attachment to hospitals where family members were born, cured or died. Nevertheless, the changeovers can also be welcome, particularly when hospitals have been long closed, their buildings left empty and dilapidated.
Closing a hospital and converting it to another use is not exactly like renovating an old Howard Johnson's, said Jeff Goldsmith, a health industry consultant in Charlottesville, Va. "A hospital in a lot of places defines a community — that's why it's so hard to close them," Goldsmith said.
In Charlottesville, he noted, Martha Jefferson Hospital closed its downtown facility in 2009 to move closer to the interstate highway, and an apartment building recently took its place.
The trend of converting hospitals to condos and apartments comes as real estate values have soared in many U.S. cities, and demand for inpatient hospital care is on the decline. Surgery and other health services are being moved increasingly to freestanding outpatient centers, and the average number of days patients stay in hospitals has dropped significantly.
Against this backdrop, the hospital industry is consolidating, and many institutions are shutting their doors. The number of hospitals in the U.S. has declined by 21 percent over the past four decades, from 7,156 in 1975 to 5,627 in 2014, according to the latest federal data.
In addition, many older hospitals are too outmoded to be renovated for today's medical needs, which include large operating room suites and private rooms, said David Friend, chief transformation officer at the consulting firm BDO in Boston.
Real estate investors say the location of many older hospitals — often in city centers near rail and bus lines — makes them attractive for redevelopment. The buildings, with their wide hallways and high ceilings, are often easy to remake as apartments.
Some of the changes have elicited controversy, however — particularly in New York, where many hospitals have been converted to residential housing in recent years.
St. Vincent's Transformation
St. Vincent's Hospital in New York, which traditionally cared for the poor and treated survivors of the Titanic's sinking in 1912, the first AIDS patients in the 1980s and victims of the 9/11 terrorist attacks in 2001, went bankrupt and closed seven years ago. Developer Rudin Management bought it for $260 million and transformed it into a high-end condo complex, which opened in 2014. Earlier this year, former Starbucks CEO Howard Schultz reportedly bought one of the condos for $40 million. The shift from a place that cared for the poor to a home for the rich upset many residents in Greenwich Village.
Jen van de Meer, an assistant professor at the Parsons School for Design in New York, who lives four blocks from the former St. Vincent's, said people in her neighborhood were sorry to see the hospital close for more than just sentimental reasons. "Now, if you are in cardiac arrest, the nearest hospital could be an hour drive in a taxi or 20 minutes in an ambulance across the city," van de Meer said.
St. Vincent's is one of at least 10 former hospitals in New York City that have been turned into residential housing over the past 20 years.
Spurring Development
In some circumstances, a conversion provides a much needed lift for the community. New York Cancer Hospital, which opened on Central Park West in 1887 and closed in 1976, was an abandoned and partially burned-out hulk by the time it was restored as a condo complex in 2005. Developer MCL Companies paid $24 million for the property, branded 455 Central Park West.
"The building itself is fantastic and a landmark in every sense of the word," said Alex Herrera, director of technical services at the New York Landmarks Conservancy. He noted that it retained some of its original 19th-century architecture.
Friend, who was on the management team that tried to revive St. Vincent's financially after it filed for bankruptcy in 2005, noted that real estate is one of the most valuable assets a hospital has. "A hospital could be worth more dead than alive," he said.
Repurposing them does not come without friction, however.
Nicky Cymrot, president of the Capitol Hill Community Foundation in Washington, D.C., a neighborhood group, said that when Specialty Hospital Capitol Hill sold off a little-used 100,000-square-foot wing of its facility to developers who planned to build apartments, neighbors weighed in with concerns about aesthetics and traffic. But the builders of 700 Constitution — the hospital-turned-apartment house a few blocks from the U.S. Capitol — preserved the old architecture, which pleased residents.
"They did a beautiful job," Cymrot said of the three developers of the building — Urban Structures, Borger Management and Ronald D. Paul Co.
The renovation cost $40 million and took nearly nearly five years to complete in part because of delays building an underground parking garage. At 700 Constitution, one-bedroom apartments rent for nearly $2,600 per month.
It's not the first hospital in the district to make such a conversion. Columbia Hospital for Women, which had delivered more than 250,000 babies since it opened shortly after the Civil War, closed in 2002 and reopened in 2006 as condos with a rooftop swimming pool in the city's fashionable West End. The developer, Trammell Crow Co., paid over $30 million for the property.
Some former hospitals are used for purposes other than housing. In San Diego, Point Loma's Cabrillo Hospital closed in 2007 and was transformed into a language school nine years later, providing economic stimulus for nearby businesses.
In Santa Fe, N.M., St. Vincent Hospital moved into a new facility in 1977 and the old structure downtown was reborn as a state office building. Later, it was abandoned and locals listed it as one of the spookiest places in town. In 2014, the building reopened yet again as the 141-room Drury Plaza Hotel.
'A Building With Tremendous History'
Linda Vista Community Hospital, which overlooks a park in L.A.'s Boyle Heights neighborhood, opened in 1905 to serve railroad employees. Budget problems and declining patient rolls led to its closure 86 years later, and the abandoned six-story building fell into disrepair.
But the empty patient rooms, discarded medical equipment and aging corridors soon attracted film crews, who shot scenes for movies such as "Pearl Harbor" and "Outbreak." The hospital also attracted trespassers looking for ghosts and groups such as the Boyle Heights Paranormal Project, said Francis Kortekaas, assistant superintendent at Amcal Multi-Housing Inc., which bought the property in 2011 and redeveloped it.
The company turned patient rooms into affordable senior apartments and renovated everything from the intensive care unit to the medical library. Amcal retained many of the building's original features, including mailboxes, dumbwaiters, windows and stainless-steel doors.
"They really rescued a building with tremendous history … while providing really needed low-income senior housing," said Linda Dishman, CEO of the Los Angeles Conservancy, a group dedicated to preserving and revitalizing historic structures. "It is such an iconic building in the neighborhood."
Hospital Design Taking Elderly Challenges Into Consideration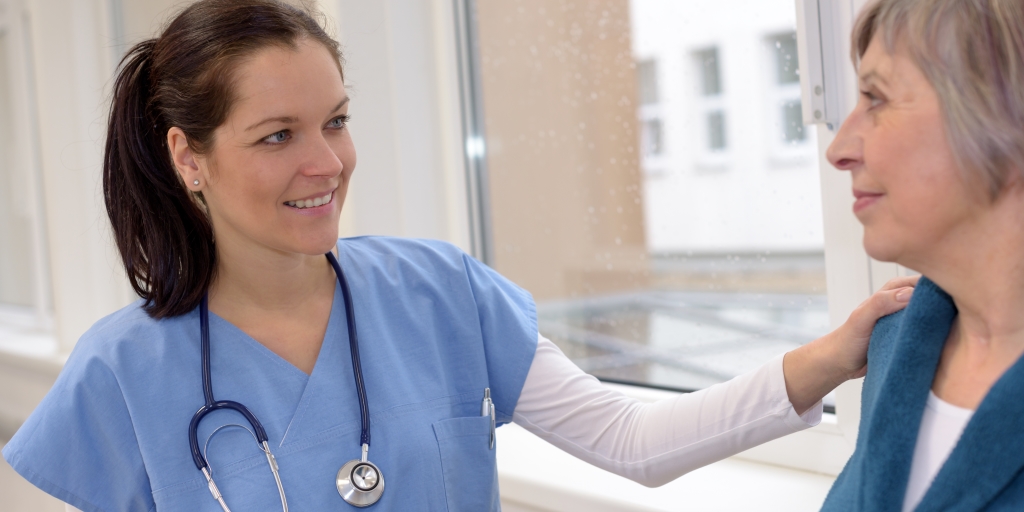 Many of the issues that the healthcare design industry grapples with such as safety, infection control, and noise mitigation can acutely affect the elderly. But there are certain building design attributes, as listed below, that more profoundly affect us as we age. What lessons from research on environments for the aging have we learned that could be applied to hospital design?
Several resources, including "Code Plus – Physical Design Components for an Elder Friendly Hospital, second edition" (2015) published by Fraser Health Authority in Canada and Nurses Improving Care for Healthsystem Elders (NICHE), an international nursing education and consultation program focused on geriatric care in healthcare organizations, offer ideas on how to improve healthcare practices and environments to serve seniors. Here are a few ideas to consider:
LIGHTING: As we age, one-fifth to one-third less light reaches the retina, reducing visibility. Consistent ambient lighting with less shadows can help seniors distinguish objects and is a vital design feature especially where older patients ambulate. Minimizing glare, especially on flooring surfaces, is also important in reducing falls. For better sleep, light sources in inpatient rooms should be controlled by the bedded patient, allowing seniors to create a dark, calming environment during rest times, day or night.
INTERIOR DESIGN: Colors can appear more muted to seniors, making pastel colors such as blues and greens appear washed out. A better solution is to use color to create a contrast in relation to the floor, for chair seats, and bathroom fixtures to allow elderly patients to perceive edges more clearly. Higher contrast between walls, floors, and ceilings also helps orient the patient. Floor design should be carefully considered since patterns may be perceived as disorientating movement. Specific color choices matter, too. Studies have shown that colors in the red/orange family, such as peach and apricot, are energizing and more easily perceived than colors in the blue family.
CIRCULATION AND WAYFINDING: Shorter travel distances to hospital destinations are even more important to seniors who may lack the mobility or energy to negotiate long hallways. Handrails and strategically placed seating allow for periodic rest stops and should be provided throughout the facility. Signage needs to feature larger lettering for seniors with declining eyesight or visual impairments and should be mocked up and tested with seniors for clarity and simplicity before final installation.
FAMILY SUPPORT: Many seniors are accompanied at the hospital by concerned family members. Private family seating areas (ideally with windows) located throughout the inpatient unit are more useful than a remote family waiting area and allow meetings with caregivers or phone calls to be done while staying close to the patient's room. These spaces can also serve as areas of respite when family members need a short break.
More than half of hospitalized patients 65 years or older experience delirium, defined as "mental disturbance characterized by confused thinking and disrupted attention usually accompanied by disordered speech and hallucinations," according to a study by the American Delirium Society, a community of professionals dedicated to fostering research to minimize the impact of delirium on the health and wellbeing of patients. This equals 7 million patients per year.
Some hospitals have opened specialized geriatric "eldercare" acute care units, which are senior-friendly environments focused on safety and management of geriatric syndromes such as delirium. But it seems to me that all adult inpatient units should be senior friendly, with design features and clinical practices tailored to the elderly and their conditions.
Certainly, the attitudes and preferences of tomorrow's senior population may be very different than the generation we currently serve. Yet the clinical needs will remain constant. As the U.S. population ages, the design of our inpatient facilities will need to accommodate the needs and desires of the elderly more than any other age group.
Optimal Timing: A Holistic Approach To Medical Space Design And Development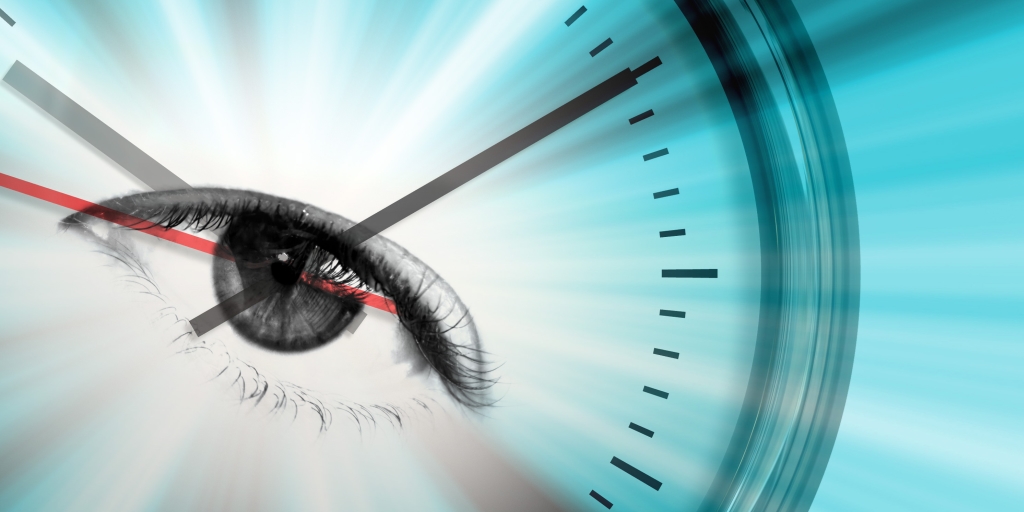 Coming from a career in banking, Patrick Marston wanted to establish himself in a niche with a strong credit driver when he transitioned into commercial real estate development 17 years ago.
He found it in health care-related projects, which typically require outsized investments per square foot and considerable tenant improvement dollars for patient care, together with strong tenant credit.
That's because most medical buildings top out at $300 per square foot to develop, roughly one-third more than an urban Class A office tower. Tenant improvements are often twice the amount as in standard office space, the result of specialized equipment and fixtures that are installed.
But rather than shrink from the increased expenses associated with developing health care projects, Marston and partner Andrew Boggini embrace them as a barrier to entry to competition.
The pair also contend that their holistic approach to design and development, along with a superior bedside manner, sets them apart from other firms.
"We're kind of blue-jean guys," says Marston, 48. "We handle everything, we're forthright, we're direct. There's no 'B' team here. When you hire us, you get us. If you want someone who will be with you throughout a project, that's us."
Today, their Optimal Outcomes LLC has established itself as one of Florida's premier health care developers, with more than a dozen projects behind them totaling more than 1.5 million square feet from Largo to Fort Myers.
The St. Petersburg-based company also differentiates itself by being lean, maintaining a staff of just 12.
The relatively small size hasn't stopped the firm from developing relationships with some of the largest names in Gulf Coast health care, though, including Baycare, Bayfront Medical Center, Florida Cancer Specialists, Florida Orthopaedic Institute, St. Anthony's Health Care and Northside Hospital & Heart Institute.
Clients say Optimal Outcomes' attention to detail makes the development process smooth, efficient and cost effective.
"They're really creative in the design process, and their architectural services are second to none," says Brad Prechtl, Florida Cancer Specialits' CEO. "They create an environment that is both comfortable and comforting to our patients, right down to color schemes."
In addition to a Tampa cancer center and a 50,000-square-foot administrative building in Fort Myers, Florida Cancer Specialists is working with Optimal Outcomes on three additional projects, Prechtl says.
For its part, Boggini and Marston say they try to have between two and four new projects in the company's pipeline; there are currently three new projects in pre-development, including a new 42,000-square-foot medical office that will be part of Lakewood Ranch's 265-acre Collaborative Opportunities for Research and Exploration park.
There, the firm's HealthPark at Lakewood Ranch will contain a 10,000-square-foot surgery center and other specialty practices when completed late next year.
"We don't gauge our success on how big we are, we think that's rather egotistical," says Boggini, 48, who joined Marston in 2004. "We consider success to be quality projects and a good reputation."
Optimal Outcomes' emergence has dovetailed with one of the largest shifts in the history of health care development, one that has separated care away from hospital-centric facilities to more user-friendly settings.
Hospitals, too, have embraced the trend as a means to control costs and provide care to more patients — even as Florida's population both grows and the median age of its residents rises.
"Outpatient care is more cost effective, there's less risk of infection to patients, and patients are less intimidated than if they have to go into a hospital," Marston says. "People are catching on that these types of developments are good for everyone.
"When we started, everything health care related was connected to a hospital, usually physically connected," he adds. "Today, almost nothing is. So the impetus on us is to deliver projects that make the provision of health care better, from design to construction."
And thanks to the influx of retirees and providers' needs for updated facilities, not even last decade's economic recession slowed Optimal Outcomes' progress.
"When the markets in Florida slowed, the demand for medical uses kept going, because they aren't as tied to the elasticity of the market as some asset classes," Marston says.
"If anything, it highlighted our experience. Health care development is easier to say than do, and I think we also differentiate ourselves because our tenants know we're going to keep our buildings in our portfolio for the long term. We build them better than someone who's aiming to flip a project once it's completed and leased up."
Inherent in that long-term hold strategy, however, are challenges.
"Because medical spaces are always customized, they cost more," Boggini says. "Construction costs are something we constantly have to consider, and there's much more investment on the part of the tenant than in a regular office space."
At the same time, this decade's building boom has produced a shortage of qualified labor and demand for commodities that have pushed up prices throughout the commercial real estate spectrum — dynamics that have been especially felt in health care projects.
Still, Marston and Boggini are buoyed by their prospects for the future, especially as macro health care industry changes appear to work in their favor.
"We're still very much in growth mode," says Marston. "We have a wish list of health care systems we'd like to work with going forward, we're working on those, and with the demographic and other changes taking place, we think there's opportunity there."
Adventist Health System Sets Sites On Expansion With 103-Acre Purchase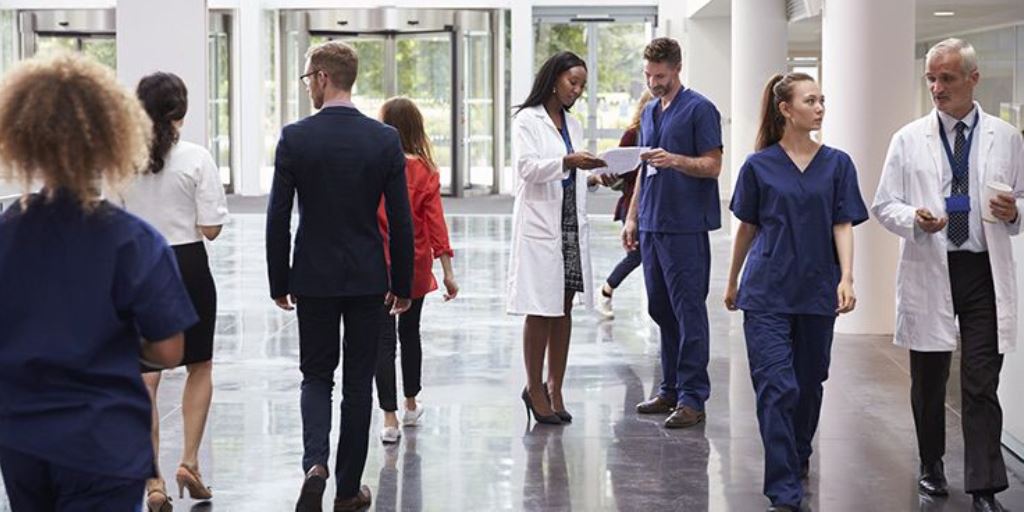 Adventist Health System has purchased 103 acres, strategically located on I-4, just west of the Florida Polytechnic University, the State's STEM oriented and newest university, located in Lakeland, FL. The land Seller was Brown Development Group of Miami.
"This marks Adventist's first foray into Polk County, and they have selected a site with high visibility, fronting on I-4, mid-way between Tampa and Orlando. This area is already attracting attention with the growing Florida Polytechnic and nearby 400-acre FDOT self-driving car test tracts. These all will be important economic engines for east Polk" noted Lisa Parks Abberger of Hauger-Bunch, Inc., who represented the seller in the transaction.
Adventist Health System is a faith-based health care organization headquartered in Altamonte Springs, Florida. The national health care provider operates 45 hospitals in 11 states, with more than 8,200 licensed beds and more than 80,000 employees, as noted on AdventistHealthSystem.com, serving more than 5 million patients annually. Services include the full continuum of integrated care, including urgent care centers, home health and hospice agencies, skilled nursing facilities, hospitals, as well as acute long term care.
Within Florida, Adventist Health System is well known for their operations under the Florida Hospital umbrella, operating 25 hospitals in Florida, 18 in the Orlando/East Coast markets, and 7 in the Tampa Bay/West Coast markets. Currently, there are 16 skilled nursing facilities under their corporate structure, 10 in the Orlando/East Coast markets and 6 in the Tampa Bay/West Coast area. Adventist Health System also operates 9 home health and hospice care centers in Florida.
Per Florida Hospital executives' presentations to City of Lakeland officials, the health care leader could build a clinic initially, and then expand to a 200-bed hospital, if needed.
Reimbursement Changes, ACA And Disruptive Technology Redefining Healthcare Real Estate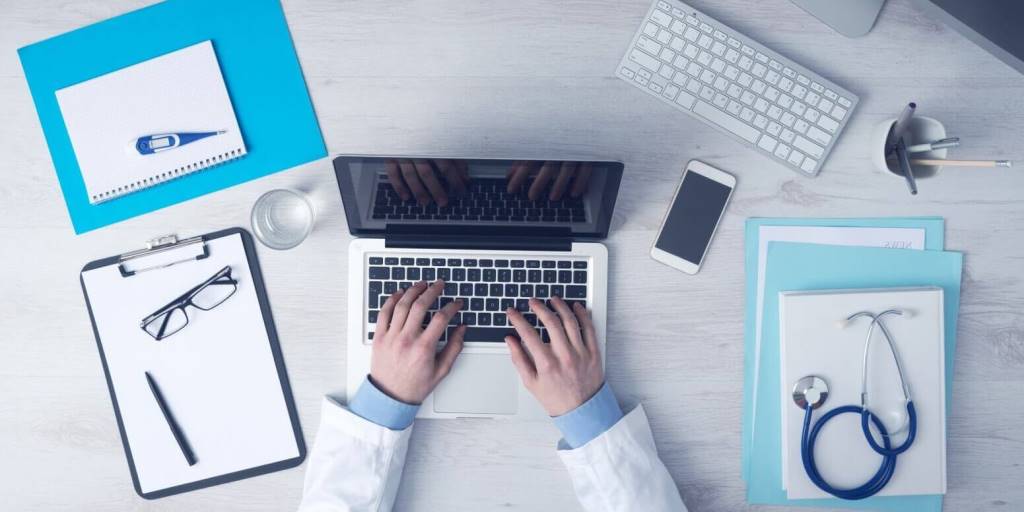 Healthcare real estate has been changing and evolving according to payment reimbursement changes and increasing demand for medical office space due to growing patient populations since the passage of the Affordable Care Act and the entry of baby boomers to the Medicare population.
Cushman & Wakefield Senior Director in San Diego Travis Ives asked panelists at Bisnow's San Diego Healthcare and Life Science Summit how increased demand for healthcare services and disruptive technology are impacting healthcare real estate. He said over the past six to eight years, the healthcare sector has enjoyed increasing absorption and declining vacancy.
"There's more demand space, but type of space is the focus," said Scott Mackey, a principal at local design and engineering firm Lionakis.
The ACA was intended to create value, so it allows patients to make informed decisions about where they want to receive care based on preferences like location, convenience, facility efficiency and timing, he said. So delivery of care became more patient-focused, with providers placing medical office buildings and clinics in neighborhoods close to the patients they serve.
Providers are motivated by cost containment, Mackey said. So when construction costs shot up, they began looking for ways to deliver care more cost-effectively. Providers began putting healthcare facilities in all types of spaces people frequent or congregate, beginning by backfilling retail space vacated by brick-and-mortar retailers as e-commerce gained market share and in grocery stores and big-box retail stores like Walmart.
Healthcare providers are beginning to take advantage of the drive to add outdoor spaces and other amenities in the workplace, according to Swinerton Project Executive Elizabeth Hawkins.
"Healthcare is sidling-up next to that," she said, noting providers are adding on-site outpatient services as workplace amenities.
Mackey cited Scripps Health's new clinic on Qualcomm's office campus as an example, and said Hoag Health recently opened a clinic at a 24-Hour Fitness center, which also provides the flexibility to offer other programs like weight loss.
Mackey said in building out spaces, providers are looking for value and are moving to modular wall systems that provide the flexibility to change the use quickly and cost effectively. He said even complex uses like surgery centers and imaging facilities are moving in this direction and cited a mobile surgery suite created by Cedars Sinai for battlefield use. Mackey said this prototype could be adapted to civilian use and is the ultimate in flexibility, because it can easily be moved to different locations as needed.
Nationally there is a trend toward the merger of healthcare systems. Mackey said doctors once wanted to own their own buildings, but now work for health systems, which are buying out physician groups and other independent providers. As a result, big hospital systems own the majority of healthcare real estate and control delivery of care in their markets, which is impacting the build environment and providing them leverage for negotiating reimbursement deals with insurers.
Hawkins said San Diego is unique in that the huge life science/biotech sector is converging with hospital systems to create the biggest system of healthcare in the nation.
"The future is about tailoring care to a patient's specific DNA makeup," she said. "We're in a better position to do that than any other place in the nation, because we have all the key pieces needed in San Diego."
With value and volume the top priorities for providers, sustainability continues to be an important aspect of designing healthcare facilities, Hawkins said. She said it is commonplace and integral to the building process.
Mackey said inclusion of sustainable features comes down to cash flow — it has to make sense and provide a return.
"Utility bills at healthcare facilities are enormous, and anything you can to do lower costs is important," he said.
This is why infrastructure in old buildings is being replaced with more efficient systems, he said, noting that as providers pursue ownership, they anticipate a 30-year horizon for new buildings, so LEED makes good sense.
Disruptive technology like Skype, which allows patients to have a video appointment with a doctor anytime via mobile devices, will eventually impact the medical office building footprint, Mackey said. Hawkins said providers are already pulling back on space commitments. But due to low MOB vacancy and changes in reimbursements by the Centers for Medicare and Medicaid Services, her company is still building ground-up MOBs and refurbishing or repositioning existing buildings in the community as MOBs.
She said legislation made reimbursement site-specific by requiring the CMS to reimburse providers based on type of license, with higher payments for services provided at hospital facilities. This legislation is driving hospital systems to expand MOBs on hospital campuses, rather than off-site, she said.
Disruptive technology, such as the Skype appointments, is making healthcare more accessible, consumer-friendly and cost-efficient, as well as improving price transparency. Hawkins said patients can take a picture of a rash, send it to a physician service via a mobile device and get a diagnosis for $9, or perform an EEG that would cost hundreds of dollars at a hospital inexpensively on an electronic tablet. She said technology will increasingly dictate where people get care and lower costs. Providers cannot ignore this trend and will shift to accommodate it, she said.
Transitioning to electronic medical records is also about adding value, but EMRs are not attaining their full potential for data generation, which could improve outcomes across populations, because paper copies are being scanned into the system rather than entered as data, Mackey said. He said EMR data could also provide greater price transparency and help providers determine where to locate facilities.
Mackey also noted rumors that Amazon may plan to enter the healthcare arena, partnering with patients to provide access to medical records and access to low-cost healthcare services. Amazon's involvement could provide a big data resource for medical researchers with collection of medical records data, if patient privacy issues regulated by the Health Insurance Portability and Accountability Act can be resolved, he said.
One of America's "Most-Wired Hospitals"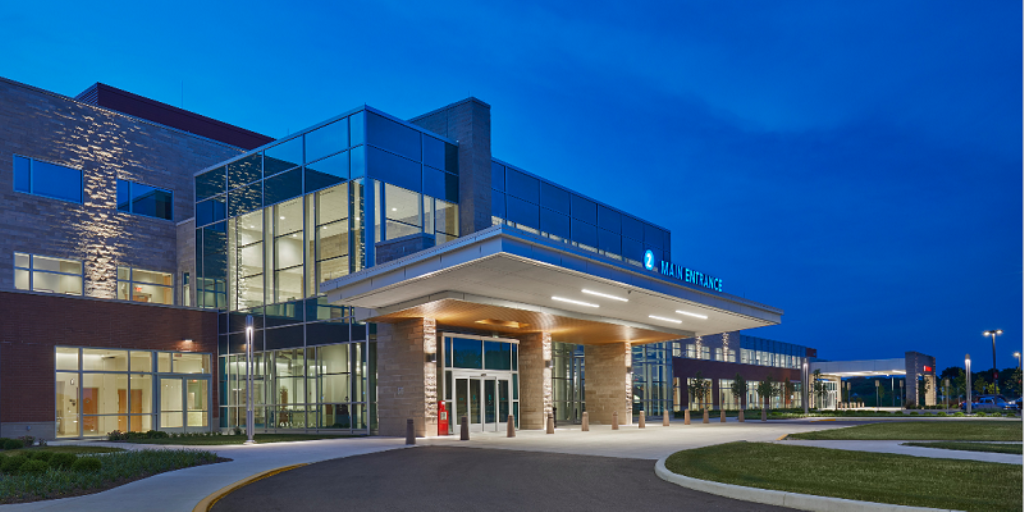 Ranked three times in the Top 100 "Most Wired Hospitals in America" with the most advanced computer systems, according to Hospitals and Health Networks Magazine, Major Health Partners relies on state-of-the-art technology to provide quality care. This commitment to technology for patient well-being extends to the healthcare provider's choice of building controls for its MHP Medical Center. The Alerton Ascent building management system they rely on, along with other building design features, helps MHP save close to $360,000 in energy costs annually while providing a comfortable indoor environment for patients and staff.
The new MHP Medical Center – opened in January 2017 – replaces the 59-year-old Major Hospital in Shelbyville, Indiana. The full-service, replacement hospital occupies 305,000 square feet and houses 55 inpatient beds and 38 outpatient rooms, along with operating rooms and medical office suites. The hospital outside Indianapolis serves patients from throughout southeast Indiana, and beyond.
MHP's design objectives for the new medical center included using conventional heating and cooling systems in unconventional ways, for significant energy-efficiency gains. To this end, the project team targeted an aggressive ENERGY STAR goal of 95 or higher. "It will be one of the more efficient hospitals in Indiana," says Douglas R. Hundley Jr., PE, principal with CMTA Consulting Engineers. Hundley predicts the facility will use 53% less energy than the national average for hospitals (125 kBtu/sf/year vs. 266 kBtu/sf/year).
img src="http://automatedbuildings.com/news/sep17/articles/alerton/pumps.PNG" alt="Pumps" align="right" />One of the key challenges in meeting the project's energy saving goals is the new building connects to an existing 46,000 square foot cancer center. As the existing building was designed as a more conventional system, and energy was not a significant consideration when it was built, the new hospital central plant had the challenge of back feeding the existing heating and cooling systems.
"Some minimal upgrades were added, to help improve the system efficiency at the existing cancer center, and Btu metering was added in the hot and chilled water mains feeding the cancer center, so we could monitor energy usage, and inform the owner if additional system adjustments need to be made," says Hundley.
CMTA recommended numerous control strategies to help achieve the energy savings goal for the new medical center. Among these was integrating operating room occupancy sensors with the supply and return air terminals in those spaces, to allow for the airflow to be reduced, while maintaining a positive pressure. The project team also specified a heat recovery chiller to reclaim waste heat generated from chilled water production and provide the hot water for all summer time reheat.
To help cost effectively optimize building operations for energy savings, the project team chose the Alerton Ascent building management system. Alerton Ascent includes Ascent Control Modules, Compass software, and Microset 4 wall units. "Ascent's features and ease-of-use were the perfect fit for a sophisticated building owner operating a critical facility," says Ed Ransom, vice president of operations for the Envelop Group's Open Control Systems (OCS) division. Of particular benefit to the hospital are Compass software's alarm management, scheduling, and trending capabilities, notes Ransom. "The owner and entire project team were sold on Ascent, and MHP Medical Center uses Alerton controls top to bottom," adds Travis Ihnen, president of Envelop Group. We couldn't have achieved the energy targets we set for this buildings without a sophisticated building management system like Alerton Ascent," says Jeff Williams, vice president of facility operations for Major Health Partners. "This is a critical facility that will be used around the clock, and we wanted to ensure energy savings and comfort throughout – from the ORs to patient rooms to physician offices. Alerton is the brains of the entire system." Commenting on the power of the Alerton Ascent product suite, Hundley notes, "Recently, I was on site helping the owner evaluate a system deficiency, and using the controls, we were able to quickly diagnose the problem, and fix it in a matter of hours. Typically, we would have had to have the controls contractor, mechanical contractor, and T&B contractor on site to correct this problem. With just some phone support from OCS, we were able to make the adjustments needed, and address the problem." With six months of operating data, MHP Medical Center is well on its way to meeting or exceeding CMTA's projection of $360,000 in annual energy savings.
Anchor Health To Build 285,000-SF Florida Facility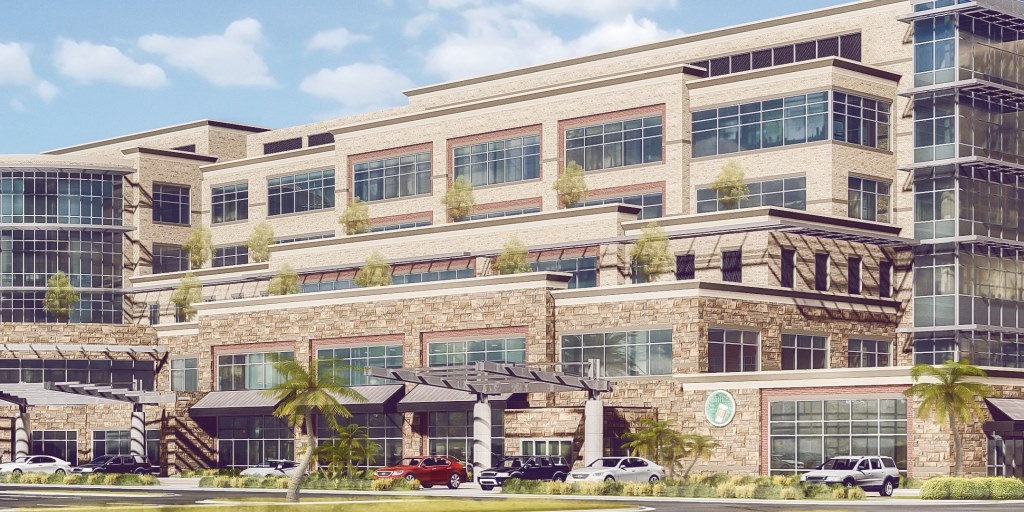 Anchor Health Properties, a national, full-service healthcare real estate development, management and acquisitions company, is partnering with The Villages community in central Florida to develop The Center for Advanced Healthcare at Brownwood, a 285,000-square-foot multi-specialty building that will be connected to a 150-key hotel, conference center and spa.
The project is slated to break ground in early 2018 and will take about two years to complete. The Center for Advanced Healthcare at Brownwood will be built on a 31-acre site in The Villages Brownwood Paddock Square Town Center. It will be integrated with the Brownwood Hotel and Spa, which will have 10,000 square feet of conference space, a multipurpose courtyard for meetings and events and a restaurant run by celebrity chef Wolfgang Puck.
"We are thrilled to be part of this project, which is a continuation of our long-term relationship with The Villages Health. This project will extend the mission of The Villages Health to provide high-quality, patient-centered care that is accessible to the community," Paula Crowley, chairman of Charlottesville, Va.,-based Anchor Health Properties, said in a prepared statement.
Anchor Health Properties began working with The Villages Health in 2011, when the company helped to develop a primary care model that changed delivery of service to patients within the community, home to than 120,000 residents and one of the fastest growing areas in the country.
Healthcare Services
The center will have more than 25 clinical specialties such as oncology, imaging, ophthalmology, dermatology and plastic surgery, along with an ambulatory surgery and rehab surgery center. Other specialties represented will include cardiology, neurology, orthopedics, general urology and rheumatology. A retail pharmacy and lab will also be part of the facility.
The managing operator of the hotel and spa is AHC + Hospitality of Grand Rapids, Mich. The architect for the project is Earl Swensson Associates of Nashville, Tenn.
In July, Anchor Health Properties opened its first West Coast office in San Diego and also acquired Fletcher Parkway Medical Center, an 82,024-square-foot medical office building in the San Diego suburb of La Mesa, Calif. The asset is adjacent to the campus of the Sharp Grossmont Hospital and features tenants such as Sharp Healthcare and United Healthcare Group.
Source: CPE
Development Services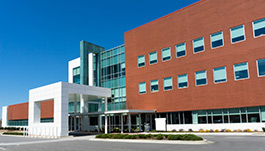 Niche Services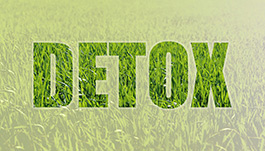 Florida Medical Space
Florida's Health Care Real Estate Leader.
Your trusted real estate advisor.
Florida Medical Space is Florida's first and only statewide, full service medical real estate company. We are a highly focused and specialized team of investment, marketing, leasing and management professionals at your full disposal so you can focus on what matters most. We've assembled the brightest and most qualified team of healthcare real estate professionals to provide unparalleled service to the physicians, healthcare executives and investors who serve the healthcare needs of residents of Florida. We are headquartered in South Florida and have representatives in Central Florida, Orlando and Jacksonville. Physicians, hospital administrators, healthcare executives, landlords and investors can depend on FMS for expert guidance in all real estate matters. Call one of our trusted advisors today for a complementary analysis of your situation.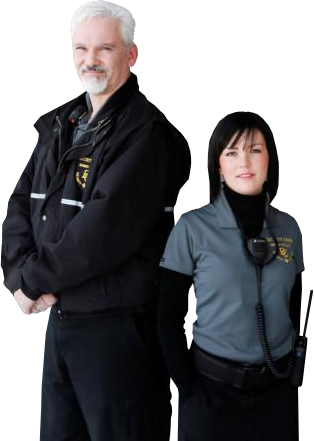 Florida Medical Space, Inc., Copyright 2014. FMS is not responsible for any errors or misinformation contained within this website.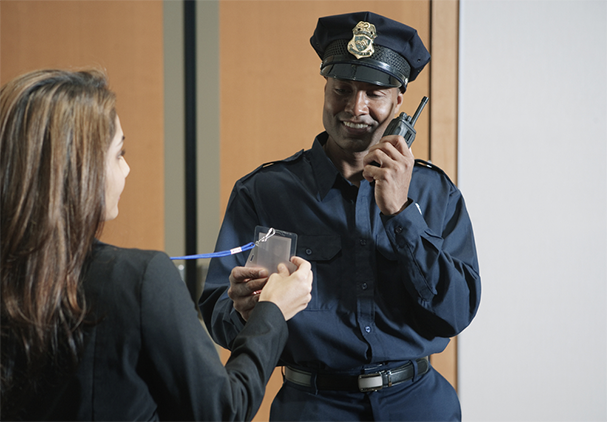 Call Us Today

Miami-Dade:
Tenant & Buyers
|
Broward:
Leasing & Sales