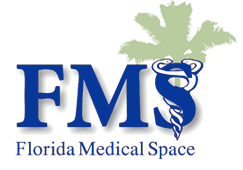 Florida's Healthcare Real Estate Experts.
CVS-Aetna Combination Signals Coming Convergence Of Health Care And Retail Real Estate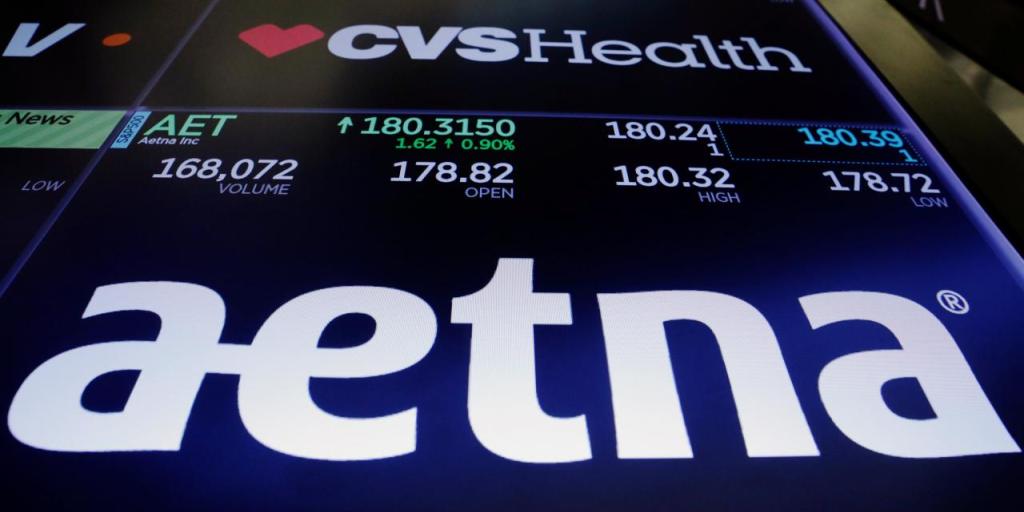 Last week's blockbuster deal in which CVS Health (NYSE: CVS) agreed to acquire Aetna Inc. (NYSE: AET) for $77 billion, including assumption of debt, has the potential not only to fundamentally alter the health plan market but also radically reshape the retail and health care real estate markets.
With about $245 billion in combined revenue and around $19 billion in combined EBITDA, CVS and Aetna are banking on the potential to redefine the way individuals access health care services in lower-cost, retail/pharmacy locations. Aisles of greeting cards and soft drinks could eventually make room for wellness treatments, clinical and pharmacy services, vision and hearing testing, as well as the expected nutrition, beauty and medical equipment offerings.
CVS Health's current network includes more than 9,700 CVS Pharmacy locations and 1,100 MinuteClinic walk-in clinics. In addition, CVS Health has more than 4,000 nursing professionals on staff providing in-clinic and home-based care across the nation.
Aetna is a leading diversified health care benefits company, insuring 22 million people and providing services to an estimated 44.6 million people in other ways.
At the heart of the combination is a business proposition to address the growing cost of delivering health care services by reducing check-ups and other "between" doctor visits through face-to-face counseling at a store-based health hub.
"These types of interventions are things that the traditional health care system could be doing," noted Larry J. Merlo, CVS Health president and CEO. "But the traditional health care system lacks the key elements of convenience and coordination that help to engage consumers in their health. That's what the combination of CVS Health and Aetna will deliver."
One of the proposed merger's goals is to deliver more health care services in CVS stores and its retail clinics, shifting the traditional health care delivery model further away from more costly settings, including urgent care centers, doctor offices and hospital emergency rooms.
This shift has been ongoing but could accelerate following the CVS-Aetna merger. CVS has been transitioning space in its stores for the last two years, adding such things as vision and audiology centers.
"There's no question that we have the opportunities to repurpose some of the space in our stores," Merlo said. "You can think about this as more of a hub-and-spoke model in that there will be a core set of services that would be available broadly, and there likely would be a subset of stores that would have enhanced services. And that delta would certainly be reflected in the space allocation within the store. But, obviously, we'll have a lot more to say about that as we get these pilots underway and go from there."
With its deal to acquire Aetna, CVS could further sharpen its focus on making health care its core business, said Brian McDonagh, a director with CBX Brand Strategy in Minneapolis.
"For far too long, U.S. chain drugstores have suffered from a bit of an identity crisis," McDonagh said. "Despite the coolers and front-of-the-store merchandise, CVS, for one, has realized that it isn't primarily a food seller, nor is it a discount retailer or c-store. Increasingly, CVS has been trying to act like a health care company."
Real Estate Industry Paying Close Attention
As CVS begins to remake its retail pharmacy stores to become a new "front door" to a fragmented health care system, real estate investors will need to pay close attention to both near- and long-term consequences of the combination, said Quinn McCarthy, an analyst with JLL Capital Markets, Net Lease.
"In the short-term, I expect the acquisition to give many risk-averse net lease investors pause regarding CVS-leased assets," McCarthy said. "CVS will almost inevitably experience a multi-notch credit downgrade as a result of the acquisition cost, and will also see their EPS diluted significantly. The other risk that stands out to me is the future viability of current CVS locations."
Without knowing how CVS intends to physically implement the expanding health services arm of its business, leases approaching expiration of the initial term may be approached with a significant discount until the future of CVS's prototype is known, McCarthy said.
"If it is revealed that they intend to reduce retail floor area in existing stores to add dedicated health service space, this worry will likely be assuaged. But the risk of a fundamentally different new prototype making existing layouts obsolete will be a common investor worry," McCarthy said.
However, over the long-term, assuming successful implementation by CVS, McCarthy said he can see the merger boosting net lease investors' interests in CVS as a tenant.
Milt Charbonneau, a senior director at Cushman & Wakefield in Iselin, NJ, sees any growth in health care shifting to more conveniently located retail space as a downside worry for investors in medical office buildings. Charbonneau said the concern would be even more if other retailers, such as Walmart and Walgreens, expand their health care offerings in a similar fashion.
"The CVS/Aetna deal may be the start of 'the department store of health care,' said Mike Polachek, executive vice president at SRS Real Estate Partners. "In addition to their fleet of retail stores, I could see them opening selective stores in former large boxes and housing, in addition to their retail format adding an insurance office, urgent care (without overnight) stays, physical rehab, concierge doctors and other medical providers. They could form a hub-and-spoke distribution with the hub being these large format operations and the retail stores being the spokes."
Defending Against an Amazon Incursion
Tony Miller, owner of The Miller Family Cos. in Agoura Hills, CA, said the merger is clearly a defensive play to the expected entrance into the pharmaceutical field by Amazon, offering steeply discounted prescription drugs via mail order.
"By combining forces, the newly formed entity could offer 'in-store' medical care, creating a one-stop shop for medical needs. I am not sure how Amazon would compete with the human interaction a medical staff offers," Miller said.
But the potential Amazon incursion is just enough of a worry that major investors are already adjusting their pharmacy holdings. Agree Realty Corp (NYSE:ADC) said last month that it reduced its net leased pharmacy holdings from 30% to 13.2% in the last three years. Walgreens, Agree's largest tenant, has been taken down to 8.5% from 22% in that time.
"We're committed to taking Walgreens down to sub-5%, not because we don't believe in the tenant or the business, but we think it's the right thing to do to divest and redeploy on an accretive basis there, and you'll continue to see that trajectory," said Joey Agree, president and CEO of Agree Realty.
"While we remain believers in the pharmacy space, I will tell all investors just to [compare] what we've accomplished to their diversification efforts," Agree said. "It's one thing for Amazon if and when they do enter the pharmacy space to enter it and disrupt it. It's another thing for them to operationally affect the Walgreens and CVS's of the world. So we haven't seen those rumors trickle down. What we have seen is just generally a continued flight to safety. And frankly, people have gotten in line behind the strategy, which we've been expounding upon since 2011 in terms of e-commerce."
Healthcare Trends To Watch In Real Estate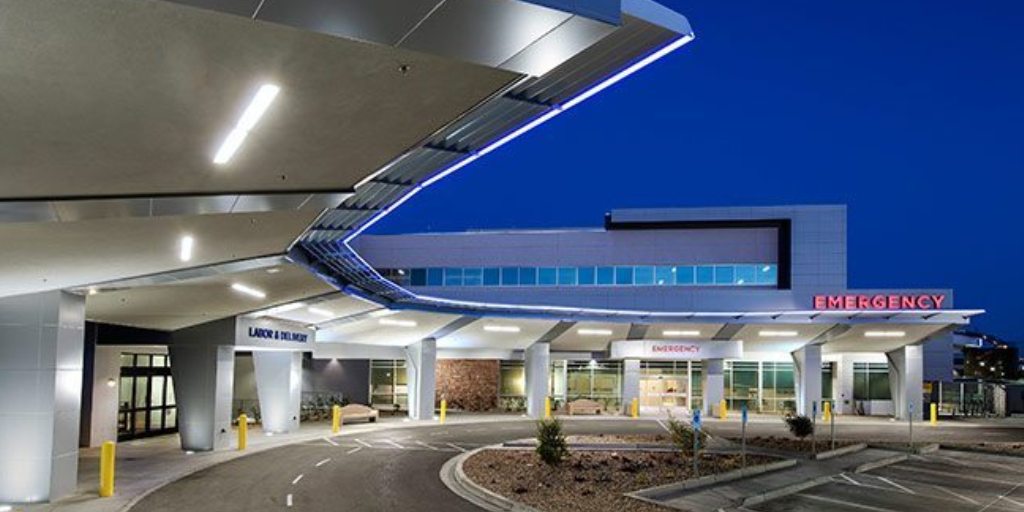 Despite the uncertainty surrounding healthcare reform and the future of the Affordable Care Act, an increased focus on improving population health and affordability is here to stay.
By making smart decisions about the right place to deliver the right care, hospitals and patients alike can benefit from reduced costs and increased convenience while also establishing new revenue sources for hospital systems. As new revenue sources and efficiencies are explored, real estate has an increasingly influential role in achieving financial stability and sustained success.
To better explain, JLL Research recently released a healthcare outlook report that explores actions healthcare systems can take to improve the quality of patient care while reducing costs.
"Focusing on making the patient experience easier, more comfortable and convenient will pay enormous dividends over the long term, no matter the uncertainty," explains Daniel Turley, executive vice president for JLL Capital Markets. "Continued consolidation of health systems will create winners and losers in the healthcare world, which in turn will provide ample long-term opportunities for real estate expertise focused on healthcare solutions."
Overall, the healthcare systems of tomorrow will need to be flexible to adapt to future healthcare changes; strategic in where and what to build; more accessible throughout communities; and utilize any and all data available to make the most well-informed decisions.
Regardless of the type of space health systems pursue, one common thread never changes: the need for flexibility. A building that serves as a freestanding emergency department today may need to transform into an outpatient clinic five to 10 years down the line.
That's why Kip Edwards, vice president of development and construction at Banner Health, the state's largest private-sector employer, says, flexibility to meet future configuration and needs is the number one must-have feature at healthcare facilities.
The right place for the right care not only offers convenience and better outcomes, but it also keeps costs down for everyone – patients, providers and the healthcare systems.
Real estate portfolios have grown increasingly complex as healthcare systems have expanded their networks in recent years. Thus, managing a complex network of various types of medical facilities requires a thoughtful strategy informed by location analysis.
Although it reflects a much different healthcare landscape than even a decade ago, healthcare experts from JLL expect the industry's future to become even more distributed and regionalized.
This can already be seen when driving through communities today. It's hard to not notice more ambulatory facilities, urgent care centers, retail clinics, micro-hospitals and freestanding emergency departments.
Capitalizing on these trends can reap big rewards too, like when a new urgent care center can attract new patients because of its position as an anchor tenant in a highly-trafficked shopping center.
SRS Phoenix reports, retail clinics within brand-name retailers cost $50,000 to $250,000 to build out, are usually 150 to 250 square feet and can generate revenues upwards of $500,000 per year.
In a drive to meet consumer demands for more affordable, quick and convenient access to healthcare, Banner Health purchased 32 Urgent Care Extra facilities across Arizona in August 2016 with plans to open as many as 50 Banner Urgent Care Centers in the state by the end of 2017.
Jason Wood, partner at Quarles & Brady, says, micro-hospitals are another emerging trend in healthcare that can offer emergency care, diagnostic imaging and lab services, which just recently started gaining traction in Arizona.
Micro-hospitals are usually less than 20,000 square feet and may have 8-15 beds for short-term inpatient observation.
The goal is to make healthcare more easily accessible in order to keep individuals healthy and reduce the need for long, costly hospital visits, stays or acute care treatments.
So far, it's working to a degree.
According to the American Hospital Association, the total number of hospital beds in the United States is steadily shrinking – down from about 1.73 million beds in 2012 to 1.68 million in 2015.
While that difference may seem small, it's a signal of larger trends that are in play.
The mix of services provided at a main hospital campus is shifting, with emphasis being placed on more critical and specialty care.
Historically, so much of healthcare delivery occurred on or near a hospital campus without a lot of significant thought to what is customer friendly, convenient and efficient service.
For many reasons, Mike Brinkley, healthcare advisor at Land Advisors Organization, predicts the trend toward providing healthcare services out into neighborhoods and communities will continue.
Thus, smaller, off-campus medical office buildings (MOBs) are the hot commodity today. In fact, during 2016, 447 new MOBs were developed off campus, averaging 63,585 square feet, while only 186 were on-campus, averaging 97,949 square feet, according to Revista.
Supporting Brinkley's forecast, experts from JLL predict the demand for large parcels of land for new hospital developments to continue, but at a much slower pace.
Brinkley describes this as the "retail-ization of healthcare," which has healthcare providers following the retail playbook when choosing to open new care centers in locations where patients are already spending time.
For some providers, this means partnering with retailers to open clinics within supermarkets and drug stores. Others choose locations in heavily trafficked shopping centers where its brand can receive more exposure. Both benefit from cost savings and increased visibility.
Thus, retail clinic locations have increased 38 percent in the last five years, according to Kalorama Information, and are positioned for significant growth in the future, as patients continue to seek out convenient, low-cost healthcare services.
That's one of the trends motivating Brinkley's work as the real estate advisor to Maricopa Integrated Health Systems (MIHS) for its Proposition 480 "Care Reimagined" program.
Proposition 480 is a nearly $1 billion bond measure approved by voters in 2014 to modernize, rebuild and revamp the MIHS hospital campus and its entire outpatient delivery system (health clinics) to become more efficient, more customer friendly and more accessible to patients.
"Ultimately, the system provides more choices by which patients can enter the provider's care continuum," explains Steve Brecker, executive vice president of Layton Construction Company's healthcare division. Layton recently completed suite remodels in a MOB for the Phoenix Children's Hospital, which is in the process of opening a surgery center in the hospital's east campus building, and has plans to complete three more clinics at sites around the Valley in early 2018. For Julie Johnson, principal at Avison Young and co-leader of the company's healthcare practice group, outpatient care has become the most prominent healthcare building trend because inpatient care has become so costly. "We are also seeing more extensive and higher acuity surgeries being done in an outpatient setting to lower total cost of care, as well as allowing the patient recover at home," she explains. Like at the newly constructed Mahoney Building near the Loop 101 and 19th Avenue where a large pain management group recently signed a lease for 14,857 square feet, which will include an outpatient surgery center in addition to a clinic and lab to maximize efficiency and patient experience. Just like traditional retailers, robust data and analytics can help healthcare executives better understand where patients are coming from, what they want and what their future needs may be. Organizations often invest significant time and energy on identifying the right submarkets, but then fall short when it comes to analyzing the best location inside that market. Population growth statistics and new housing starts can help identify areas where more primary care physicians may be needed in the future. Meanwhile, other demographics can point to where aging populations are creating new healthcare needs. Plus, traffic data, competitor locations and drive times can all help narrow the options. The right real estate strategy can help hospitals ensure that it has facilities in the right places for the right care, but ultimately, these trends aim to provide better care to more people by increasing healthcare access and decreasing the cost while simultaneously improving population health.
Healthcare Market Is Tight But Not Unworkable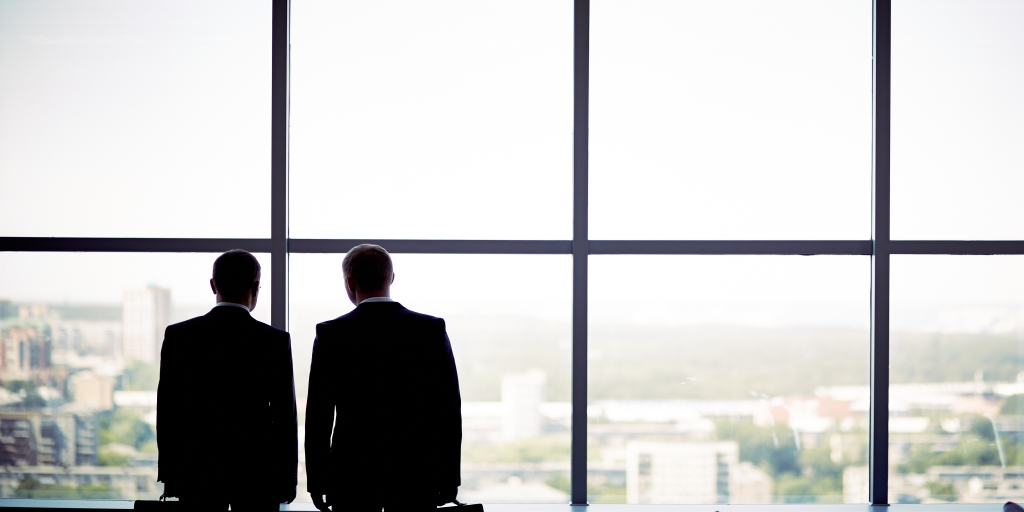 Healthcare real estate has become a more widely recognized asset class by both the domestic and international investment community. And despite uncertainty over the future of healthcare reform such as the repeal of the Affordable Care Act, value-based reimbursement and changes to healthcare delivery setting, demographics will dictate increasing for healthcare services for years to come.
A panel titled: "The "Real Deals" of 2017: Lessons Learned and Implications for What's Next" at RealShare Healthcare, held here on Thursday, dove deeper into that discussion, noting that the increasing demand for modern, well-located space and a corresponding expansion of investor interest in the asset class and the pressures on operational efficiency and the rise in potential investors have lead many health systems and physician groups to monetize their real estate assets.
When moderator Gino Lollio, senior director of IPA, a division of Marcus & Millichap, asked panelists about how they source their opportunities—whether it be a buy, sell or equity placement—Jason L. Signor, CEO and partner at Caddis, said that senior housing aside, while they will always pay a broker, they prefer to go direct on acquisitions. For developments, while Caddis has won its share of RFPs, they prefer to go to relationships.
"It may not be from the client, it may come from a former partner, and we try to reciprocate that."
Darryl E. Freling, managing principal of MedProperties, said that his firm is invested in a lot of ground up development and doesn't recall of development through an RFP process.
"We always go through direct and have developed a lot of our own provider relationships."
In terms of acquisitions, whether value add or stabilized acquisitions, MedProperties prefers to do an off-market deal.
"As a seller, and we are often sellers, we prefer to sell through a qualified broker because you get better pricing and it is a competitive process," said Freling. "As a buyer, we don't mind competing, but everyone looks at assets a little different. We do a lot of post-acute assets, and a lot of buyers don't."
As for how that compares to the past, panelist Ann Atkinson, SVP of acquisitions at Healthcare Trust of America Inc., said that there are way more brokers now than there were five years ago. And Signor said that today's market is much more efficient than in the past.
"The efficiency has been the biggest change and in the last three or four years, the market has tightened."
Jim McMahon, SVP of Capital One Healthcare, said that his firm has a lot of direct relationships and are really indifferent in how a deal comes to them.
"We are looking to drive volume and provide debt to the industry."
As for competition, Signor said that healthcare has changed from being an opportunistic investment to being a core investment. "I think the big thing we have seen is new competitors. From a development perspective, we are competing with the core build-to-suit giants. The equity coming in is now core equity… It is overseas. It is from pension funds who have never looked our way before and now we are getting calls from them on a weekly basis." Atkinson said that there is a big disparity today between quality and a lack of overlap between some of the buyers that might be looking to find different assets with different risks and different yields. "They aren't competing for the same types of assets. There is a big difference in pricing and buyer profile." According to Freling, the quality assets are very competitive. "On a risk adjusted basis, healthcare real estate is still probably less expensive than some of the other food groups but that gap is narrowing. It is very competitive on the core side." But Freling pointed out that there are a lot of A-type assets that can be bought, that were maybe improperly marketed, or are just a unique situation, and they can be turned into a core asset. "There are relatively less players with the expertise or willingness to go after value-add."
Innovative Industrial To Purchase 350 KSF Medical-Use Cannabis Facility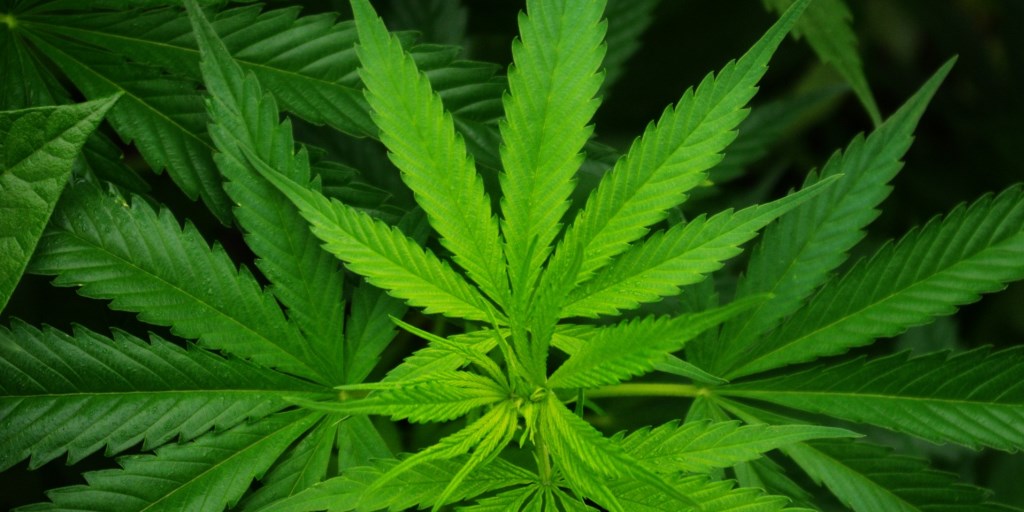 Innovative Industrial Properties Inc.—a leading provider of creative real estate capital solutions to the medical-use cannabis industry—will acquire an Arizona-area asset comprising more than 350,000 square feet of greenhouse and industrial space in a $15 million sale-leaseback transaction with a subsidiary of The Pharm LLC.
The firm will also enter into a long-term, triple-net lease agreement with The Pharm subsidiary, which is planning certain tenant improvements, for which Innovative Industrial has agreed to provide reimbursement of up to $3 million.
"The Pharm is pleased to enter into a long-term partnership with Innovative Industrial Properties through a real estate sale-leaseback transaction that will help capitalize our plans for national expansion. Innovative Industrial Properties' flexible, long-term capital solutions have enabled The Pharm to unlock the equity it had invested in real estate to be redeployed back into our core business, where we expect to generate higher returns," said Randy Smith, founder & CEO of The Pharm LLC, in prepared remarks.
LONG-TERM AGREEMENT
The initial term of the lease is 15 years, which can be extended for two additional five-year periods. The lease provides for an initial annualized aggregate base rent of $2.5 million or 14 percent of the sum of the purchase. The tenant improvements are subject to an initial partial rent abatement. The aggregate base rent is subject to 3.2 percent annual increases during the term of the lease. The Pharm subsidiary is also responsible for paying Innovative Industrial Properties a property management fee equal to 1.5 percent of the then-existing base rent.
"The Pharm's team brings together decades of management and business execution success and we believe they are very well-positioned to continue their strong growth in the Arizona medical-use cannabis market, which as of October 2017 had nearly 150,000 registered patients being treated for numerous qualifying medical conditions, including chronic pain," said Paul Smithers, president & CEO of Innovative Industrial Properties Inc., in a prepared statement.
Earlier this year, Innovative Industrial Propertis Inc. purchased a a 72,000-square-foot cannabis cultivation facility in Capitol Heights, Md.
The deal is expected to close by the end of the year.
Source: CPE
Medical Campuses Are Becoming Mixed-Use Hubs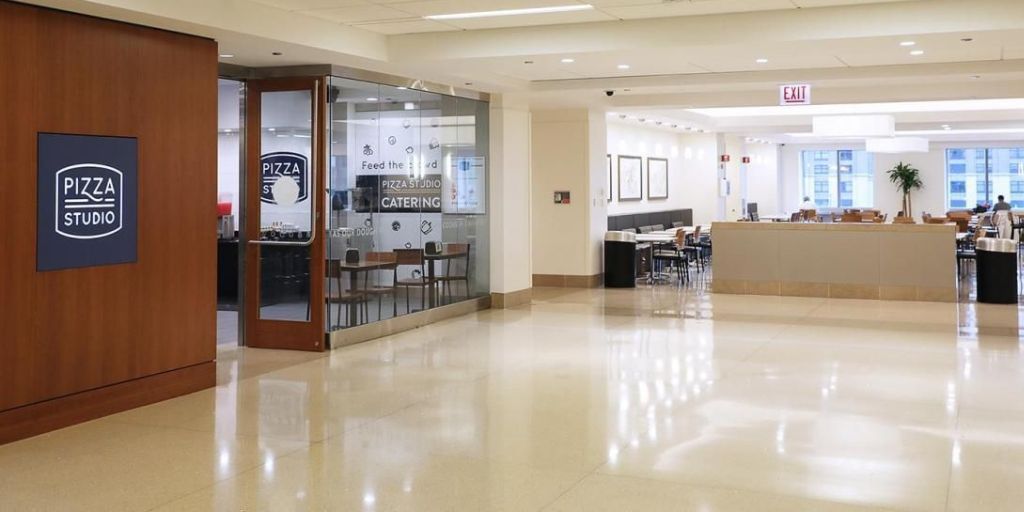 At a growing number of hospitals across the country, it is now possible to have a cappuccino with your CAT scan. Mixed-use real estate is coming to healthcare, and more hospitals are integrating shops and appealing public spaces into their designs.
Northwestern Memorial Hospital in Chicago's Streeterville neighborhood is one such place. Just over seven years ago, Northwestern Medicine set an ambitious goal to be a top 10 academic medical center by 2020. As part of the plan to achieve that goal, it committed to improving retail offerings and public spaces within Northwestern Memorial Hospital.
With nearly 10,000 employees, 67,000 neighborhood residents and 3,000 hotel rooms within a five-block radius, Northwestern Memorial was well-positioned for incorporating retail. Through a detailed retail market assessment and study, the hospital determined there was an unmet demand at the campus for about 50K SF of retail composed of mostly food and beverage shops.
The shift toward experienced-based design and programming that has reshaped the retail landscape has started to impact healthcare real estate. Patients demand convenience, modern technology and speedy treatment when seeking care. Convenience can be boosted significantly in a mixed-use environment.
The line between healthcare and retail is blurring. More than 1,600 retail locations in the U.S. house healthcare clinics and an increasing number of pharmacies, supermarkets and retail chains have entered the healthcare space.
At Northwestern, the redesign called for bringing a neighborhood feel to the city-block-sized campus. Ground-floor retail with welcoming storefronts draw people in while a 9K SF restaurant concept met the demand for quality dining in the area. Additionally, the premium spaces on the active second floor of Feinberg-Galter Pavilions were transformed from internal administrative spaces to an eclectic mix of restaurants offering healthy foods.
Retrofitting existing administrative and other spaces not originally designed for the demands of food service presented Northwestern with challenges on multiple fronts, and the hospital turned to the project team of KHL Retail, Stantec, Kiku Obata & Company and Skender Construction to help tackle these problems from the beginning.
Major infrastructure improvements were required to complete the project, including modifications to the base building structure, installation of new electrical service for future tenants, black iron ductwork and extensive plumbing alterations.
"As anyone who has worked in healthcare knows, finding a space for anything in an existing hospital is a challenge, let alone major structural and MEPFP [Mechanical, Electrical, Plumbing and Fire Protection] elements," Skender Construction Project Executive Brian Simons said. "Extensive investigation and pre-planning before the design was completed allowed for the team to determine the most feasible and cost-effective means of designing and installing the infrastructure improvements. This allowed for minimal design and construction rework once construction was underway."
Introducing a project of this magnitude into an active hospital required communicating and interacting with the Illinois Department of Public Health. The preparation work that had to take place before the infrastructure improvements, the multiple phases of infrastructure construction, public area renovations and the multiple iterations of tenant build-outs all had to be communicated and coordinated with IDPH to ensure its requirements were satisfied.
Understanding the intricacies of not only healthcare design and construction but also in the infrastructure, civil, retail and office/administrative aspects proved to be critical in the successful execution of the project, Simons said.
While not every healthcare real estate project will require the rigor or scale that Northwestern's renovation needed, mixed-use healthcare development is taking hold.
United Healthcare Adds 280 Clinics, 35 Urgent-Care Centers With $4.9B Acquisition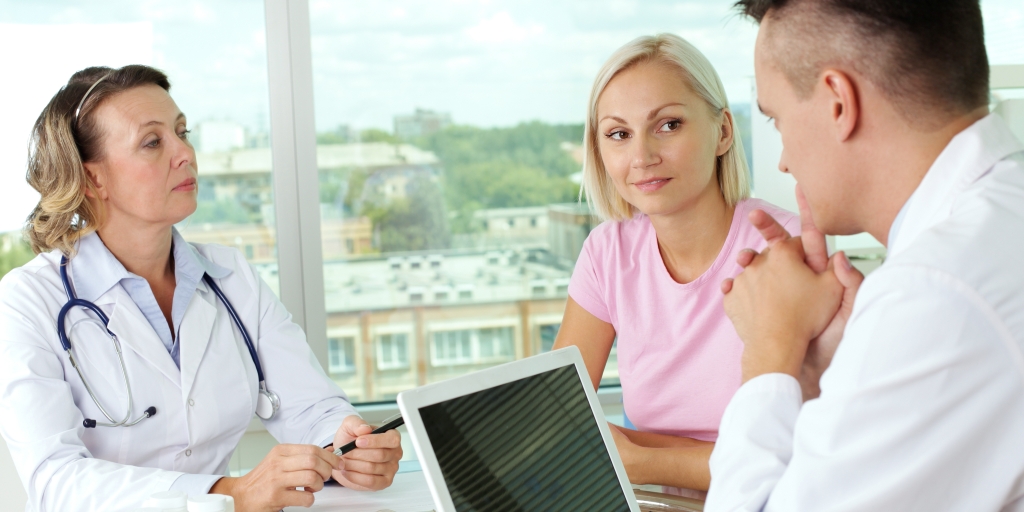 U.S. health insurer UnitedHealth Group Inc. will buy DaVita Inc.'s physician group in a cash transaction for approximately $4.9B.
DaVita Medical Group has approximately 280 clinics, 35 urgent-care centers and six outpatient surgery centers that operate in California, Washington and Florida. The acquisition will expand UnitedHealth's healthcare services platform throughout the U.S., allowing it to compete as a larger player in the medical services industry, the Wall Street Journal reports.
UnitedHealth's health-services arm, Optum, has been actively working to build a larger roster of clinics and medical centers; in January it acquired Surgical Care Affiliates Inc. for $2.3B, adding around 200 medical centers to its portfolio.
The takeover comes at a time of financial distress for DaVita, which recorded a net loss of $214M in Q3. The company will use the proceeds from the UnitedHealth transaction to pay off debt and for stock buybacks, among other purposes.
The pending transaction falls on the same week as CVS Health Corp.'s $69B Aetna Inc. buyout. The deal will solidify it as the second-largest company in the country in terms of revenue. CVS plans to leverage its retail footprint to create one-stop-shop healthcare clinics across the U.S. With a portfolio of 9,700 retail pharmacies and 1,100 walk-in medical clinics, called MinuteClinic, CVS is the largest retail pharmacy chain and retail clinic operator in the country.
The UnitedHealth Group deal is expected to close in 2018.
Source:
Miami Jewish Health System Pushes Vast Expansion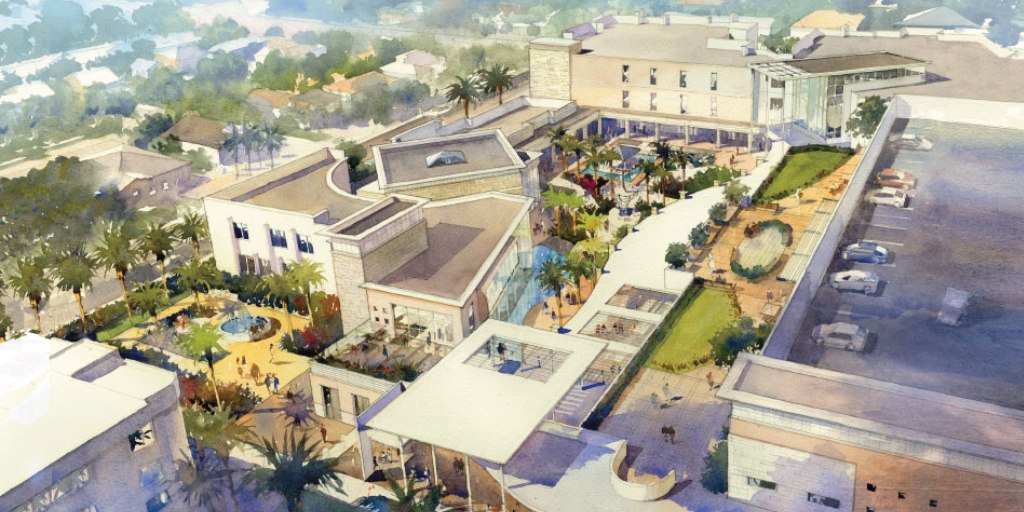 Miami Jewish Health Systems is moving ahead with its major expansion plans and has earned preliminary approval from city commissioners.
Phase I is set to begin next year and include construction of a cutting-edge memory care facility to be called Empathicare Village, a substantial addition to the medical campus in Miami's Little Haiti neighborhood.
The health system has been operating from 5200 NE Second Ave. since the 1940s, and the updated master plan is for the next 30 years and beyond.
The city commission recently voted favorably on four items tied to the expansion, including a street closure, land use changes, zoning changes, and an amended development agreement with the City of Miami.
The street closure was approved, and the other three items passed on a first reading with a final vote yet to come.
The first item allows the health system to close part of Northeast First Avenue (Northeast Miami Place) and Northeast 52nd Terrace within the Miami Jewish Health Systems' properties, and seven easements also within the medical campus site.
Outgoing Commissioner Frank Carollo got a promise from the health system to hire a good portion of employees from Miami, for both temporary construction jobs and long-term staff positions.
Some of those details are to be fine-tuned before the final votes.
The expansion plan is to unfold in several phases, and Mr. Carollo said he wanted to make sure there are requirements to hire local residents for each phase and to have a third party regularly audit those employment numbers and report compliance to the city.
Commission Chairman Keon Hardemon noted that Miami Jewish Health Systems is proud of providing long-term jobs to locals.
"I've seen it. Thank you for that," said Mr. Hardemon, whose District Five includes Little Haiti.
In a letter about the expansion, attorney Iris Escarra on behalf of the health system speaks of the impact of jobs the redevelopment will bring to the community.
The increase in capacity will allow the health system "to provide more jobs, and to better serve the community through new programs and more room for patients."
She said an economic study shows the average development construction phase employment will be for about 1,174 employees, and the project management is expected to employ eight people for ongoing oversight of the site and marketing during the development phase.
The expansion will also lead to an increase in recurring jobs totaling 170 employees throughout the multiple-phase project.
"Development jobs will range from construction to truck transportation and marketing research, and operation jobs will include hotel and hospital workers," Ms. Escarra wrote.
The health system's expansion plans are included in a requested Special Area Plan.
The city's zoning code, Miami 21, says the purpose of a Special Area Plan is to allow parcels of 9 abutting acres or more to be master planned to allow greater integration of public improvements and infrastructure, and "greater flexibility so as to result in higher or specialized quality building and Streetscape design."
The medical campus of about 20 acres provides 24-hour-a-day services for its patients, including on-site hospital and ambulatory health clinic, specialized centers for biofeedback, mental health, rehabilitation, and memory centers, and assisted living facilities.
Miami Jewish Health Systems currently provides 104 assisted living facilities with the proposed addition of 99 beds, for a total of 203 assisted living facility beds.
The nonprofit senior health care provider has hired c.c. hodgson architectural group to design the new master plan for its property, border by Northeast 53rd Street, Northeast Second Avenue, Northeast 50th Terrace, Northeast Miami Place, Northeast 52nd Street and North Miami Avenue.
The architectural firm specializes in wellness-based design services.
The overall master plan shows the construction of 11 buildings and facilities, improvements to more than a half dozen existing structures, and demolition of five buildings and one pavilion.
A significant aspect of the master plan is consolidating parking into new multi-level garages, freeing old surface parking lots for new buildings and expanded open space.
In her letter, Ms. Escarra says the proposed Special Area Plan will enable the health provider to expand its impact on the community by providing the Empathicare Village, an institute to promote research, and lodging for visiting researchers and families.
The Empathicare Village includes a 142,708-square-foot, three-story facility and a 135,576-square-foot, three-story garage accented by murals from local artists.
Ms. Escarra wrote that the Special Area Plan was designed to:
• Promoting a neighborhood/campus for short- and long-term patients and their families.
• In addition to on-site green space provided for residents, patients and families, provides more than an acre of civic space for the public.
• Introduce the Empathicare Village, along the western portion of the campus, to meet the needs of an aging community.
• Revitalize the neighborhood through design and innovation, along with providing needed support for the community's healthcare needs.
• Utilize sustainable technology and strategic initiatives and concepts.
The complete build-out of the master plan is to include a hotel and conference center.
Hedge Fund Led By 'World's Most Feared Investor' Buys Stake In South Florida Medical Company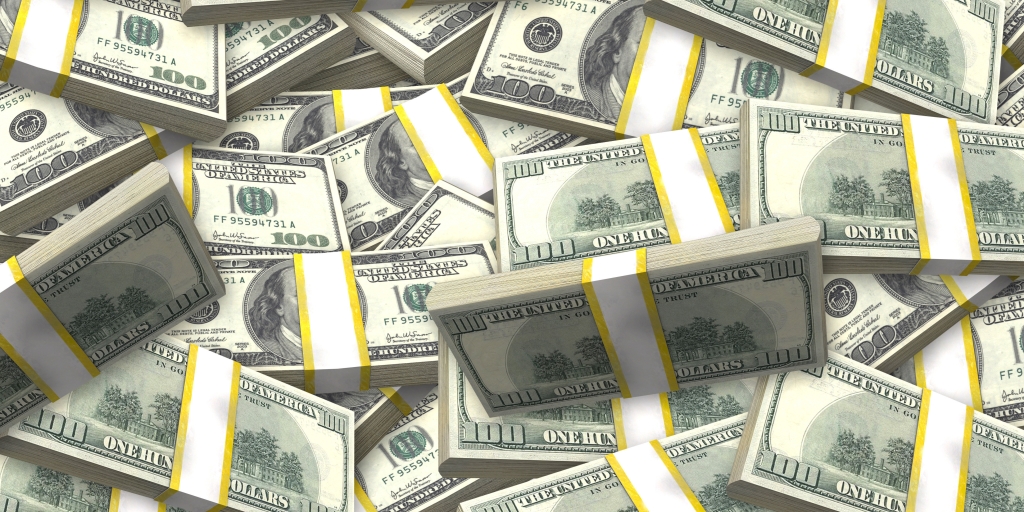 Elliott Management, a $34 billion hedge fund, has acquired a 7 percent stake in Mednax and intends to engage company leaders regarding "strategic options."
In August, Bloomberg published an article called "Elliott Management head Paul Singer the 'World's Most Feared Investor.'" The article said Singer's activist investor strategy led to the ousting of Arconic Inc.'s CEO and a battle with fellow billionaire Warren Buffett over the takeover of Oncor Electric. He was also in the headlines for battling Argentina's government over its debt limits.
Now Singer has turned his attention to Sunrise-based Mednax (NYSE: MD), which owns medical practice groups across the country and several health care technology and billing firms.
On Nov. 16, New York-based Elliott Management and its affiliates disclosed that they obtained a 7 percent stake in Mednax worth about $84.9 million.
"The reporting persons believe that the securities of the issuer are undervalued and seek to engage in a constructive dialogue with the issuer's management and board of directors regarding strategic options and operational opportunities to maximize shareholder value," Elliott Management stated in the SEC filing. "The reporting persons believe that there is substantial upside from the issuer's unaffected share price level of $43.37 per share, the closing price of the issuer's shares on November 3, 2017, the last trading day prior to the reporting persons' increased share accumulation."
Upon disclosure of the news, Mednax shares jumped $6.11, or 13.9 percent, to $51.76 Thursday.
Mednax officials couldn't immediately be reached for comment.
CFRA Research equity analyst Danny Yang kept a "hold" on Mednax shares and said a partial or full sale of the company appears possible and would be a positive for shareholders. However, Thursday's gain in stock value was "purely speculative."
Mednax is greatly impacted by the future of the Affordable Care Act, especially the Medicaid expansion that provides more coverage to the children's health services offered at its pediatrics division.
Medical Office Buildings Expected To Remain Resilient, Despite Changes In Payment Policies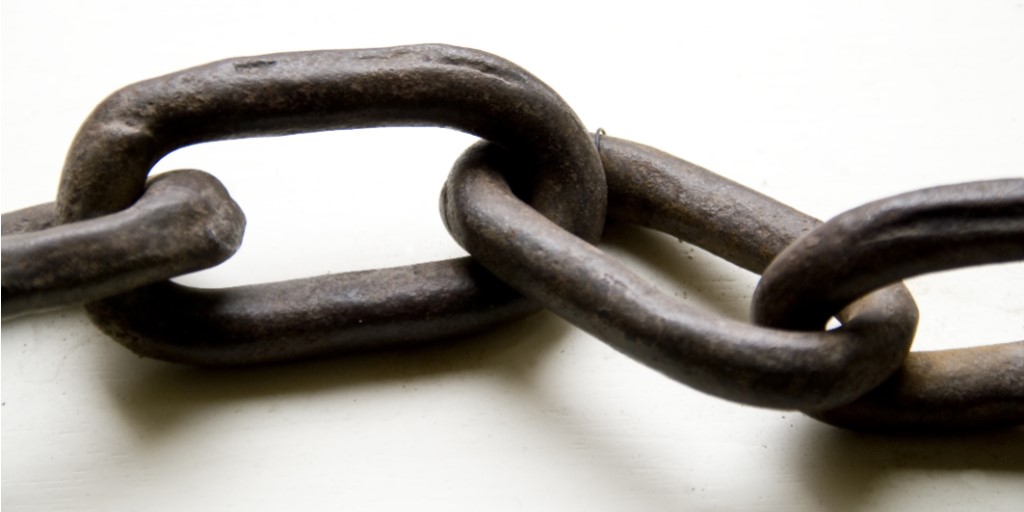 Transformation is the major theme driving the business of healthcare delivery in the United States, so it is not surprising that the medical office building (MOB) sector is also seeing fundamental changes. In one foundational shift, the Centers for Medicare and Medicaid Services (CMS) reduced physician reimbursements for certain outpatient services delivered in off-campus hospital facilities.
In a November 2 announcement, the CMS explained, medical practices that perform certain outpatient services in off-campus hospital settings will receive 20 percent less in reimbursements. The move was part of an ongoing shift in the way reimbursements for such services are funded under Section 603 of the Bipartisan Budget Act of 2015.
"CMS believes that this adjustment will provide a more level playing field for competition between hospitals and physician practices by promoting greater payment alignment," according to a statement from the agency.
That decision is not likely to impact demand for MOBs, experts say. Health care providers are still looking to provide patient services in outpatient facilities as one strategy to stabilize their margins, says Chris Bodnar, executive vice president of the investment properties division at real estate services firm CBRE and a co-lead of the CBRE healthcare capital markets group.
"Either way, health care systems will continue to drive outpatient services," Bodnar says. "It is a more cost-effective way to deliver services for the hospital and the patient."
The vacancy rate at MOBs decreased by a modest 10 basis points per quarter between the first quarter of 2010 and the first quarter of 2017, according to the 2017 U.S. Medical Office and Health Care Report from CBRE. Overall, the vacancy rate averaged 8.0 percent in the first quarter of this year, a nearly 300 basis points decline from the first quarter of 2010. Also, in 22 of the 29 quarters before CBRE issued its report, the research firm found that absorption had exceeded the addition of new space.
That consistent decline in vacancy is characteristic of the MOB sector, and has insulated it from the volatility that can be so disruptive to other sectors. But that steadiness also has a flipside, which is flat rent growth. CBRE found that overall asking rents for medical properties it tracks have only moved between $22 and $23 per sq. ft.
MOB tenants tend to set down roots and remain in the same space for long periods of time, mainly to stay close to their patient bases and supporting services, according to CBRE. Also, given the amount of mergers and acquisitions among healthcare groups in recent years, smaller medical office spaces designed for individual and small practices have become obsolete. Larger medical associations require more space, according to Bodnar.
"There is rental growth being driven in newer facilities to accommodate the way healthcare is being delivered in today's market," he says.
Liquidity continues to flow in from newer investors, and cap rates are still falling. By the second quarter of 2017, cap rates for off-campus properties averaged 6.3 percent, barely distinguishable from the 6.1 percent cap rates on on-campus, or hospital, properties, according to data from Revista, a medical real estate research firm headquartered in Arnold, Md.
"A lot of people are looking to jump in on new opportunities. That is driving down cap rates," says Hilda F. Martin, principal of Revista. "Investors want the deals that have not been announced."
As motivated investors, particularly private equity firms, build the relationships that give them the inside track on attractive deals and step up efforts to make more acquisitions, they are moving into the sector with the backing of commercial banks. One lender in the sector, BMO Financial Group, is increasing its participation and doing so in a more organized way, according to Imran Javaid, managing director of BMO Harris Healthcare Real Estate Finance.
"Hospital systems realize that they cannot be at the hospitals and have the patients come to them," says Javaid. "That is what's driving the development of these buildings. They are going out to where people live and work."
According to Revista, about 20.8 million sq. ft. of MOB space should be delivered to the market in 2017. The amount of completed projects has increased steadily, but incrementally, every year since 2014. Experts expect that to continue in the near term, and not just because the aging population will likely result in higher numbers of patients using the facilities in the years to come. Very little of any space in the sector is speculative, according to Javaid.
"We are not seeing speculative development," Javaid says. "Absorption has outpaced new supply for a long time."
An Atypical Strategy For Aging Medical Office Buildings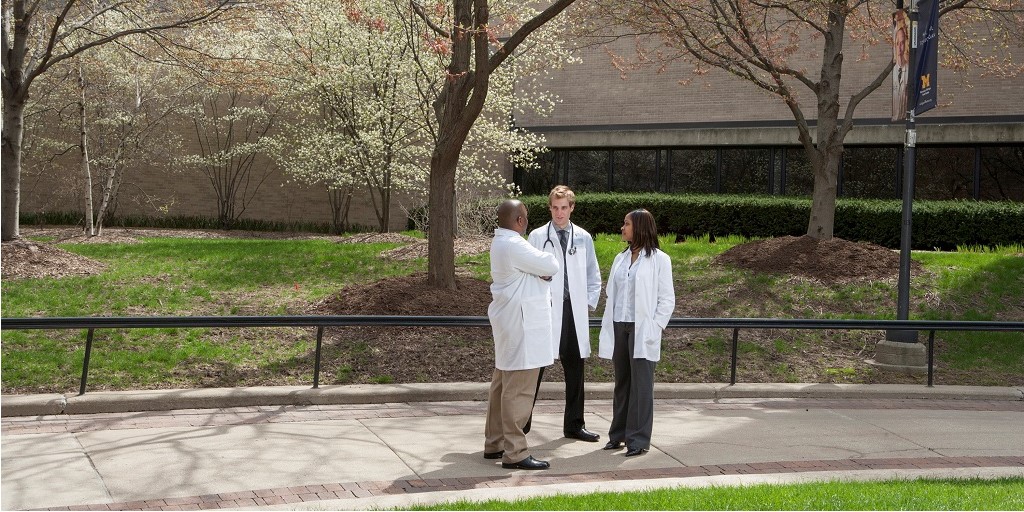 With the day-to-day stress of making a medical office building run, a very basic, crucial consideration might be slipping by, unnoticed: what to do with the aging building? Neglecting wear and tear could mean even a successful property will see its returns diminish. It might be time to consider the sale-leaseback writes Transwestern SVP of healthcare real estate Brent Barnes in this EXCLUSIVE commentary for GlobeSt.com.
The views expressed are the author's own.
Hospital administrators are often vexed by the older medical office buildings (MOBs) they own, unsure how to address the properties' increasingly outdated appearance, perhaps exacerbated by deferred maintenance. Were the structures in pristine condition, the owner would most likely have already monetized the assets through a partial or full sale-leaseback, a transaction type that grew popular in healthcare real estate over the past decade.
In a sale-leaseback, an outside landlord purchases the property and leases it back to the seller. This generates sale proceeds for the seller while the buyer gains a fully occupied building with a rental income stream guaranteed for the duration of the lease. MOB sale-leasebacks have averaged a 7.0 percent capitalization rate for the new landlord, or a 7.0 percent annual rate of return on the acquisition price.
Sale-leaseback buyers prefer buildings that can command market rents with little up-front investment beyond the acquisition price. Cosmetic flaws such as outdated lobbies, restrooms and corridors, a lack of modern technological infrastructure and similar drawbacks can impede a landlord's ability to demand market rents. Correcting these problems would increase the owner's cost and diminish overall returns.
This seems to limit the options for hospital systems with older, owned buildings requiring renovation, and further delay will compound the problem. Healthcare providers know that patients – especially those in the millennial generation – expect to receive treatment in attractive buildings with bright, welcoming interiors. At some point, failure to renovate will drive patients and tenants to competing providers that offer more modern facilities.
Let's Make a Deal
The hospital owner in this position has a viable option to retrofit the building and monetize the asset through a sale-leaseback. Here's how:
Plan upgrades.
Design a realistic renovation that will put the building on par with competing properties, able to attract tenants and charge market rent. Then prepare a detailed cost estimate and timeline for the work. A healthcare real estate advisor can assemble and direct a team to complete this process, working with an architect, building contractor and other experts.
Price to sell.
Rather than setting an asking price at the market's current capitalization rate of approximately 7.0 percent, structure a transaction in which the buyer purchases at an 8 percent cap and require the buyer to invest that money into the needed capital improvements. For example, an owner might drop a building's asking price from $30 million to $25 million. That $5 million margin will enable the buyer to make the required asset upgrades and still achieve a healthy overall return.
Structure and close the deal.
After marketing the offering as a package contingent on the renovation and capital improvement plan and selecting a buyer, be sure to include language in the transaction documents binding the new owner to complete the improvements according to schedule. For example, the buyer may commit to upgrade restrooms and corridors within 24 months and renovate the lobby the following year.
Including a detailed renovation plan in the offering and selecting a capable buyer to execute the improvements can turn a tired MOB into a modern, patient-centric care center that helps both the hospital system and the new landlord meet their objectives.
Development Services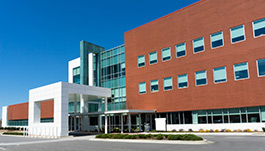 Niche Services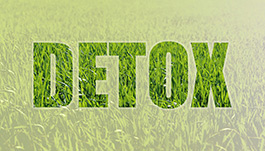 Florida Medical Space
Florida's Health Care Real Estate Leader.
Your trusted real estate advisor.
Florida Medical Space is Florida's first and only statewide, full service medical real estate company. We are a highly focused and specialized team of investment, marketing, leasing and management professionals at your full disposal so you can focus on what matters most. We've assembled the brightest and most qualified team of healthcare real estate professionals to provide unparalleled service to the physicians, healthcare executives and investors who serve the healthcare needs of residents of Florida. We are headquartered in South Florida and have representatives in Central Florida, Orlando and Jacksonville. Physicians, hospital administrators, healthcare executives, landlords and investors can depend on FMS for expert guidance in all real estate matters. Call one of our trusted advisors today for a complementary analysis of your situation.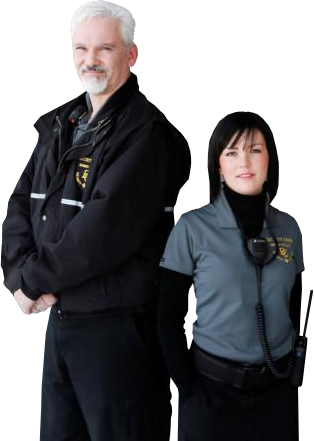 Florida Medical Space, Inc., Copyright 2014. FMS is not responsible for any errors or misinformation contained within this website.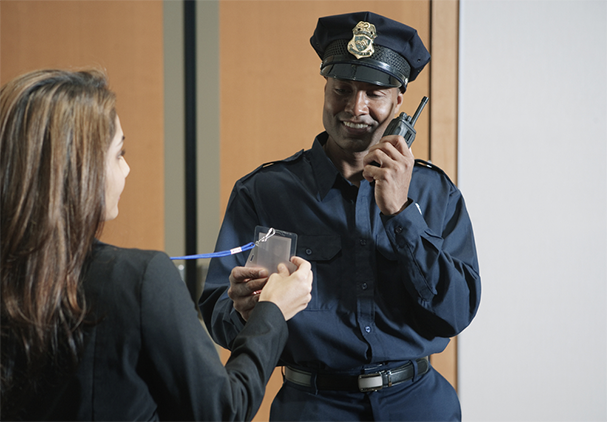 Call Us Today

Miami-Dade:
Tenant & Buyers
|
Broward:
Leasing & Sales